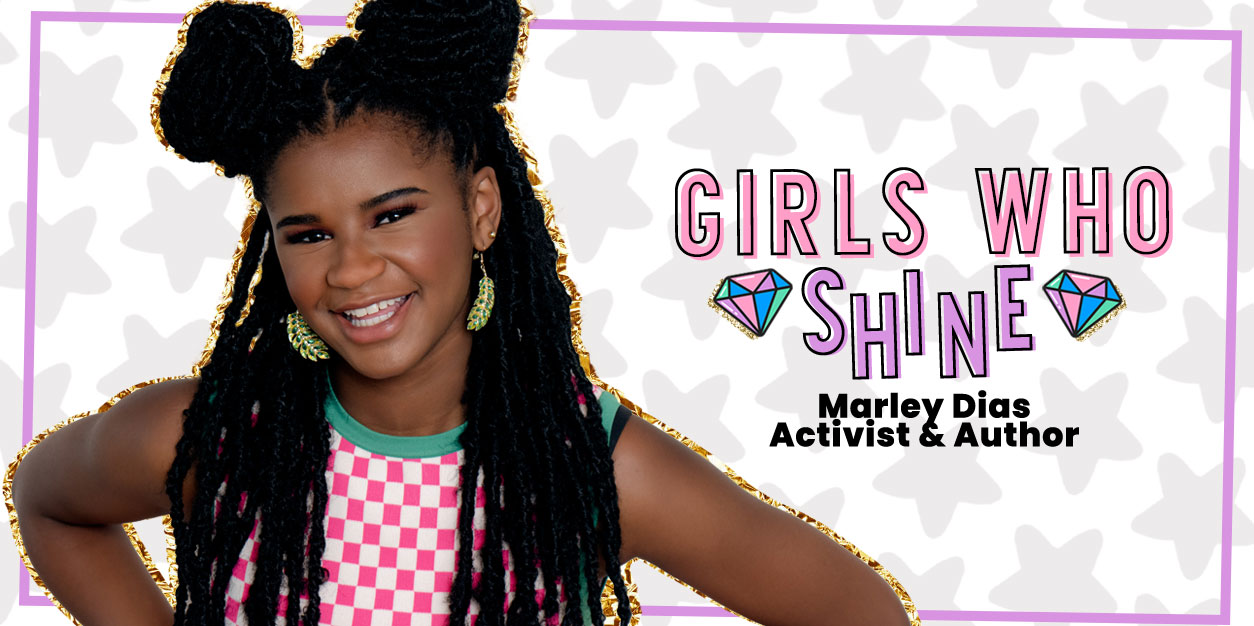 GIRLS WHO SHINE: Marley Dias, Activist, Author, & Founder of #1000BlackGirlBooks
GIRLS WHO SHINE is a recurring series on YAYOMG! where we're spotlighting passionate young entrepreneurs, activists, innovators, and other girls who shine bright in a big way!
Our GIRLS WHO SHINE series continues today with a girl who needs no introduction, the incredible Marley Dias!
You likely know this passionate purpose-driven teen as the girl who single-handedly started the #1000BlackGirlBooks movement when she was ten years old. After realizing that most of the books she was reading in class didn't represent her experience, she headed to social media to start a book drive with one goal in mind – to collect 1,000 books featuring Black female main characters and draw attention to the lack of diversity in children's books and school curriculums. Marley's mission went viral, and to date, she's donated over 13,000 books!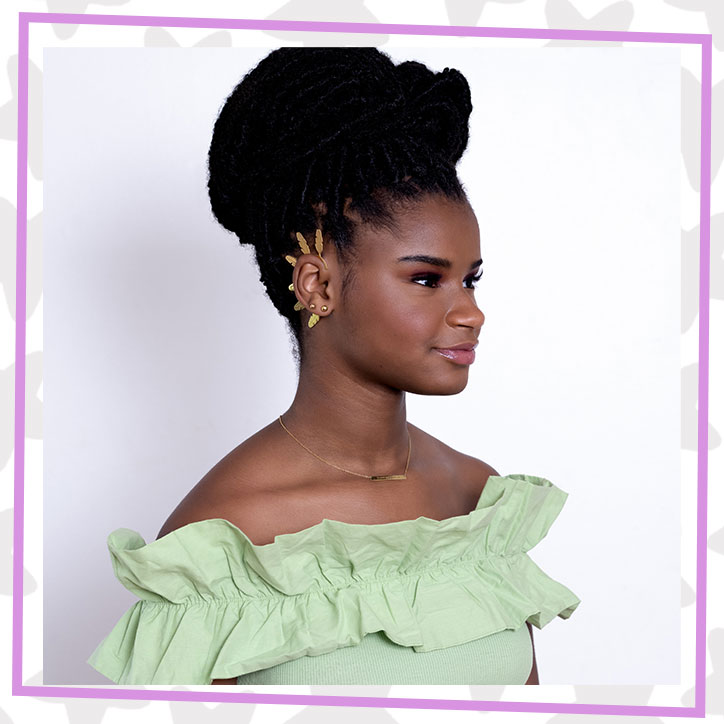 Marley is in high school now, and her book drive was only the beginning of her success – and her drive to do good! Since then, she's continued her work as an activist, speaking at notable events, authoring her own book, and even executive producing her own Netflix series, all with one mission in mind – spotlighting the stories, lives, and voices of Black girls. She's also become an inspiration and role model for young girls looking to change the world. Marley is proof that one small voice can have a big impact, and that you don't have to wait until you're older to make a difference!
Get to know more about Marley Dias as she shares her empowering mission, her proudest accomplishment, and her biggest dream for the future!
Get to Know Marley Dias: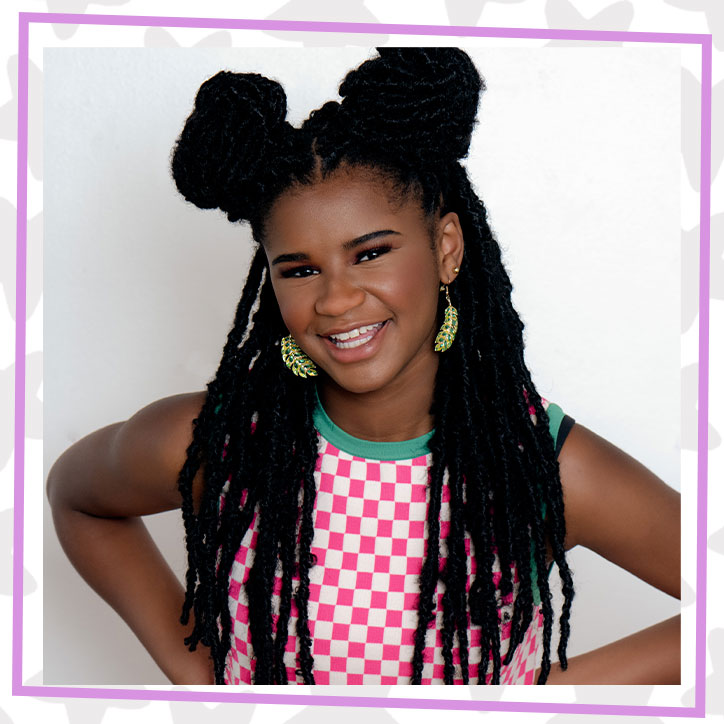 #1000BlackGirlBooks has come such a long way since it began! What can you share about the campaign and what you're currently working on?

MARLEY DIAS: The #1000BlackGirlBooks campaign is an initiative I started in 2015 to collect and donate books where Black girls are the main characters. I have collected 13,000 books, authored my own with Scholastic called Marley Dias Gets It Done: And So Can You!, and hosted and executing produced the Emmy winning and NAACP Image Award nominated Bookmarks: Celebrating Black Voices on Netflix. My work centers on sharing the stories of Black girls and encouraging all kids to create change in their communities.

I am working with the NEA's Read Across America and look forward to continuing that work in 2022!
You've done so much to celebrate and amplify Black voices through #1000BlackGirlBooks and your Netflix series, Bookmarks. Who are a few Black voices you think tweens should know about today?

MARLEY: Tweens today should definitely look at the work of people like Marsai Martin, Haile Thomas, and Mikaila Ulmer. They inspire me with their creativity, commitment, and brilliance.
How do you hope your work inspires others?

MARLEY: I hope that my work shows other kids that they are capable of creating change, and that they don't have to wait until they grow up to be a change agent or leader.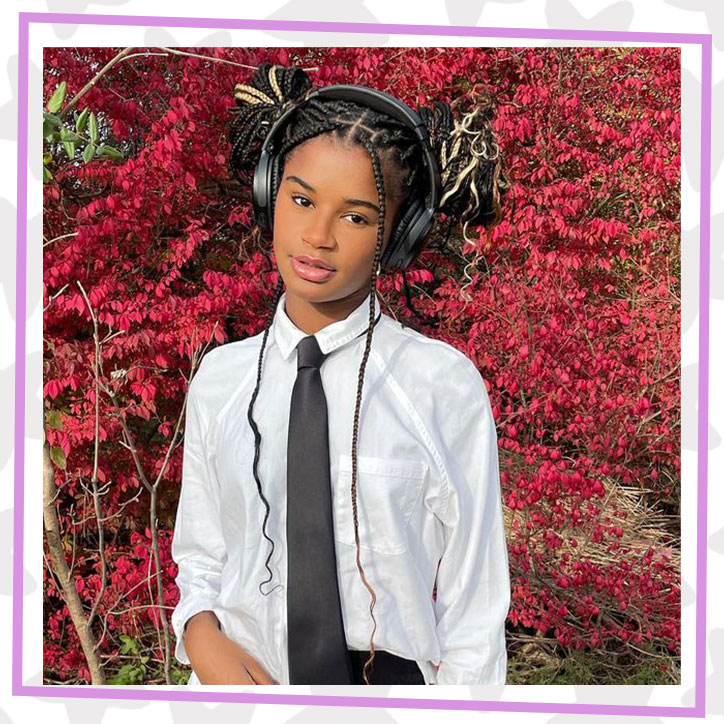 At just 16, you've already accomplished so much! What would you say is your proudest moment and what is something you'd still like to accomplish?

MARLEY: My proudest moment is being able to change the curriculum at the original elementary school where I first experienced exclusion through literature. The school added One Crazy Summer by Rita Williams Garcia to the middle grade selections and has become more conscious of the characters and the stories they choose to highlight.

I would like to continue with multimedia surrounding Black stories, similar to my hosting and executive producing of Bookmarks: Celebrating Black Voices.
You've been called a trailblazer and one of the most influential teens of today, and we totally agree! But we'd love to know – what's the most "regular teen" thing about you?

MARLEY: The most "regular teen" thing about me is that I go to my local public school! I have lots of homework, school projects, weekly tests and college applications like any other senior in high school. I go to football games, hang out with my friends after school and go to school parties.
This is how I shine bright…

MARLEY: By sharing my tools and resources with other kids and teens. I try to lift as I climb and support my generation, the new class of changemakers.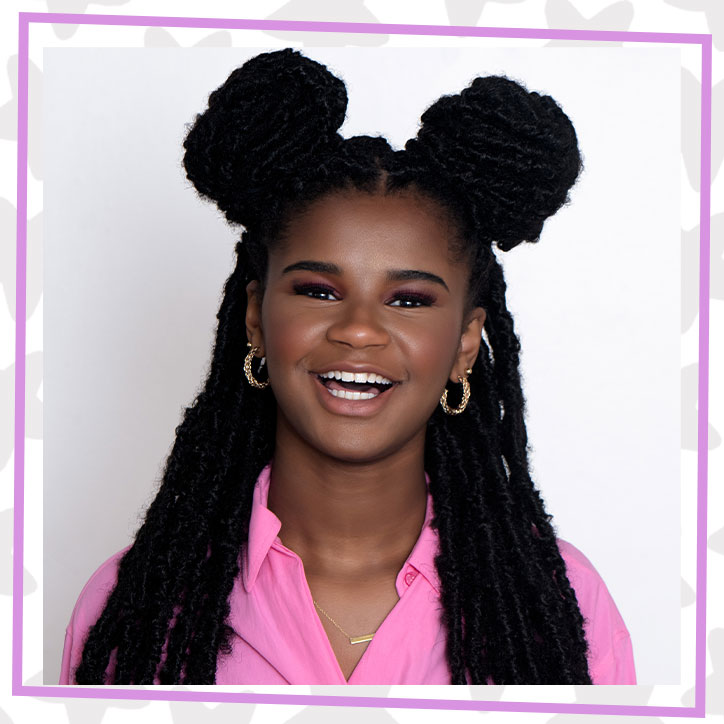 My biggest dream is…

MARLEY: To create a world where kids feel comfortable enough to use their voices. I dream of a world where kids have the support of caregivers and educators to make their ideas come to life.
The women who inspire me are…

MARLEY: My mom. She has been by my side for the past 16 years, especially through the six years of the #1000BlackGirlBooks campaign. She created the space for me to do this work, and continues to encourage me to believe in myself and my capabilities.
The advice I want to share with other girls…

MARLEY: Continue to learn and be curious. There is so much to learn from the world around us, and only an active learner can give back to others.
Want to get to know other amazing girls using their voices, talents, and passion to make an impact? Click here to catch up on our GIRLS WHO SHINE series!