GIRLS WHO SHINE: Lily Lou's Aromas
GIRLS WHO SHINE is a recurring series on YAYOMG! where we're spotlighting passionate young entrepreneurs, activists, innovators, and other girls who shine bright in a big way!
Our GIRLS WHO SHINE series continues today with a spotlight on Lily, the 9-year-old founder of Lily Lou's Aromas!
Lily Lou's Aromas started like many other businesses, from a simple moment that sparked a really big idea! Inspired by a girl's night with her mom, Lily's vision to start a candle company became a part of her homeschool curriculum, allowing Lily to learn the ins and outs of starting a business as well as time each day dedicated to her new passion. Lily Lou's Aromas is a family effort, but Lily runs the show – she's the decision maker, the one with the creative candle concepts, and has big ideas for where she'd like to see the company go in the future.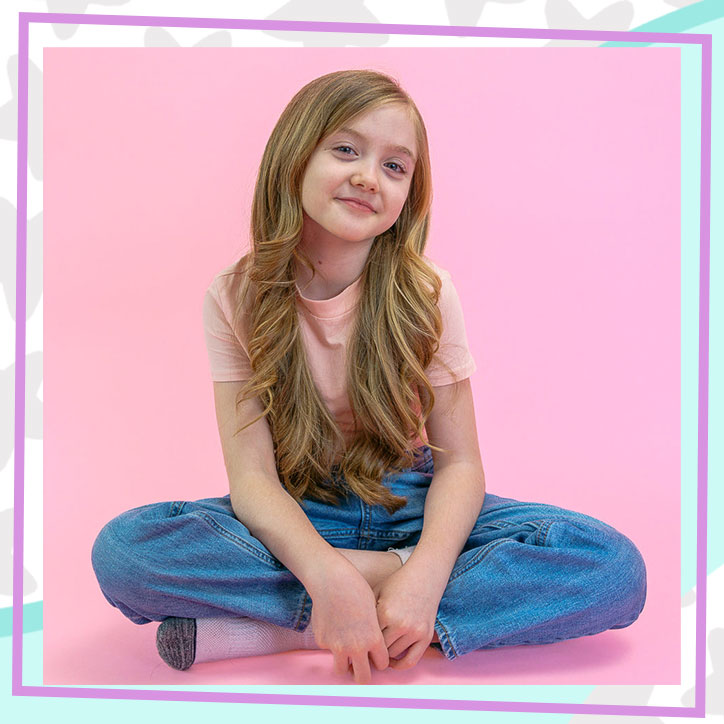 What started as a few handmade candles has grown into a line of truly amazing candles, wax melts, room sprays, and more. Lily Lou's Aromas offers whipped candles with irresistible aromas like cookies and cream and s'mores, and more decorative styles, with adorable details ranging from sprinkles to gemstones. The best part? It's all eco-friendly! Her newest line, launched just in time for Valentine's Day, features hidden jewelry inside the candles for an extra surprise. Lily shared, "We are excited to have recently added jewelry in our candles! While we have launched the product as a Valentine's collection, it will become part of our brand and be a permanent collection all year round!"
Get to know Lily as she opens up about Lily Lou's Aromas, her goals for the company, and why she's passionate about giving back!
Get to Know Lily, Founder of Lily Lou's Aromas: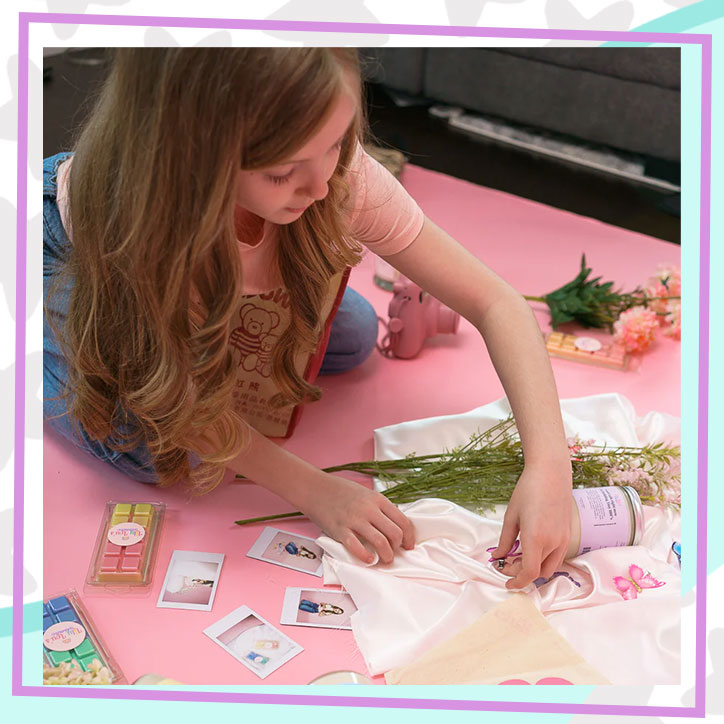 What inspired you to start your business, Lily Lou's Aromas?
LILY: My mom and I have a little girlies night routine for our mental health. We put Friends on the TV, get some snacks, prepare some face masks, and always light a candle or wax melt to provide the most "chillax" vibe!
Candles are a reminder to take some time for yourself and focus on your mental health. I told myself, "Maybe I should start a candle brand!" to help with self-care while being sustainable and cruelty-free! It's your 'you time,' and I want my products to be soothing while smelling amazing.
Aromas are also associated with memories, and personally, candles remind me of the girly nights with my mom, and I want to bring the good memories back for my customers. From there, Lily Lou's Aromas was created!
What is the most valuable lesson you've learned from starting and running your own business?
LILY: Running a business is not linear. It is a lot of ups and downs, but you must be consistent with your learning to reach your goals.
You're passionate about giving back! Tell us a little about how you use your brand as a way to support the causes that are important to you.
LILY: There are people who don't have homes or items like toys, etc., and I feel that it's important to give back to those in need.
I currently support two foundations. The first one is the Canadian Women's Foundation. They help with situations where people are stuck with abuse or being homeless as well as other situations to help people get a house and be safe. They also assist with education and different situations in school.
The second one is One Tree Planted. They help plant trees where there is deforestation, and they take care of the plants for them to become trees. It's important to rebuild forests and provide the animals with their home.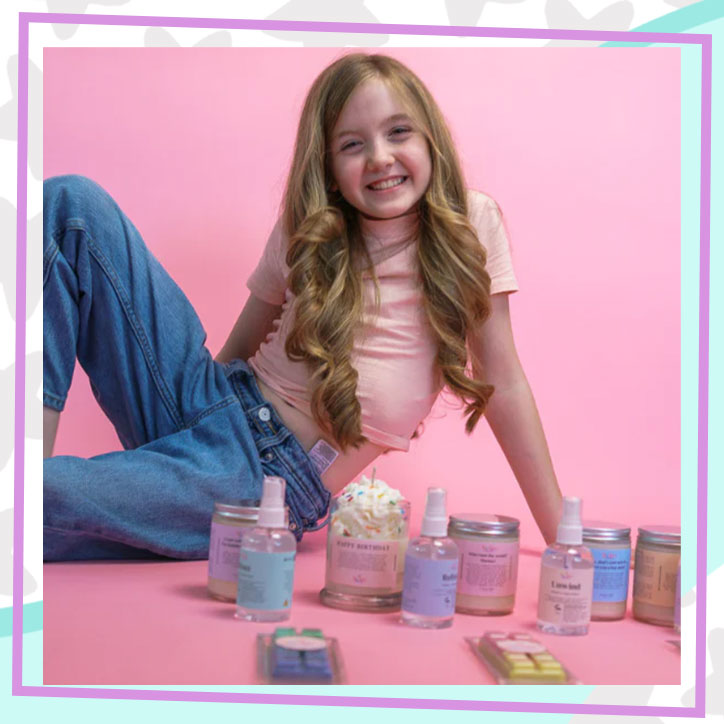 What is a goal you have for Lily Lou's Aromas?
LILY: My goals are to have a big warehouse, a big team, and my own office where I can make my own videos and do my work. I would also love to be the best candle business in the world!
Another goal is that I'd like to be in Indigo, Nordstrom, and Well.ca!
What is the best part of running a business with your family?
LILY: The best part of running a business with my family is all the time I get to spend with them and the memories we get to create together!
My dad and I make the candles. We often switch tasks of making the contents, pouring, and whipping. He's always there to supervise because it can be very hot and dangerous!
My mom helps with a lot of the business stuff, like the website and social media. We're a good team, and we always work together. We also have recently added new team members who aren't part of the family which makes things very exciting for the business!
This is how I shine bright…
LILY: I shine bright by inspiring others to chase their dreams no matter how big or small because if I can do it, they can too!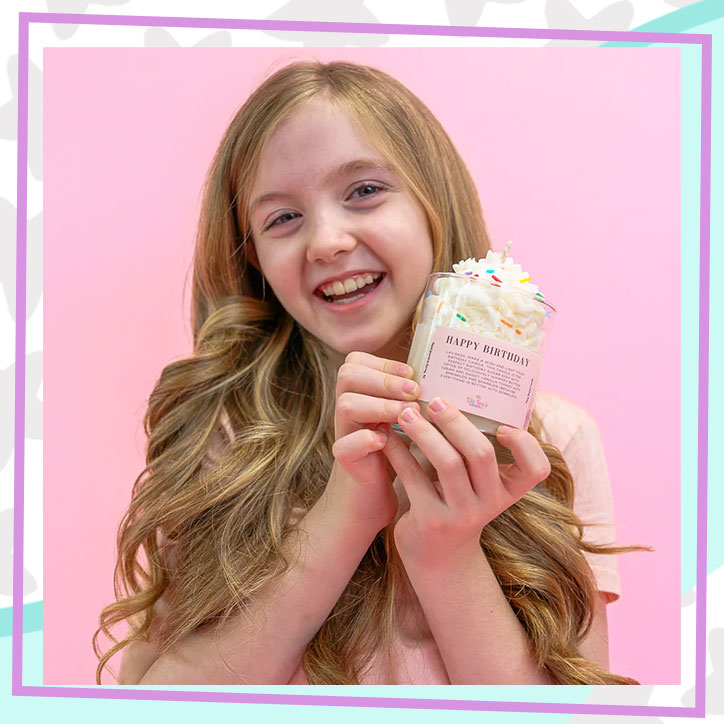 My biggest dream is…
LILY: To have a big factory and have balance in life for things that bring me joy!
The women who inspire me are…
LILY: My mum!
The advice I want to share with other girls…
LILY: Follow your passion and do what you love. Be as creative as you want to be, this is what you enjoy and your business. If it's macrame, candle making, or whatever your passion is, go after it!
?MUST-READS?:
✨GIRLS WHO SHINE: Get to know other girls following their dreams – catch up on our GIRLS WHO SHINE series!
💖TINY TOYS GALORE: Enter to WIN a prize pack filled with Real Littles Micro Crafts & Disney Bags!
✨FEELING BOOKISH?: Jump into our FIERCELY FICTIONAL series to discover your new favorite reads!