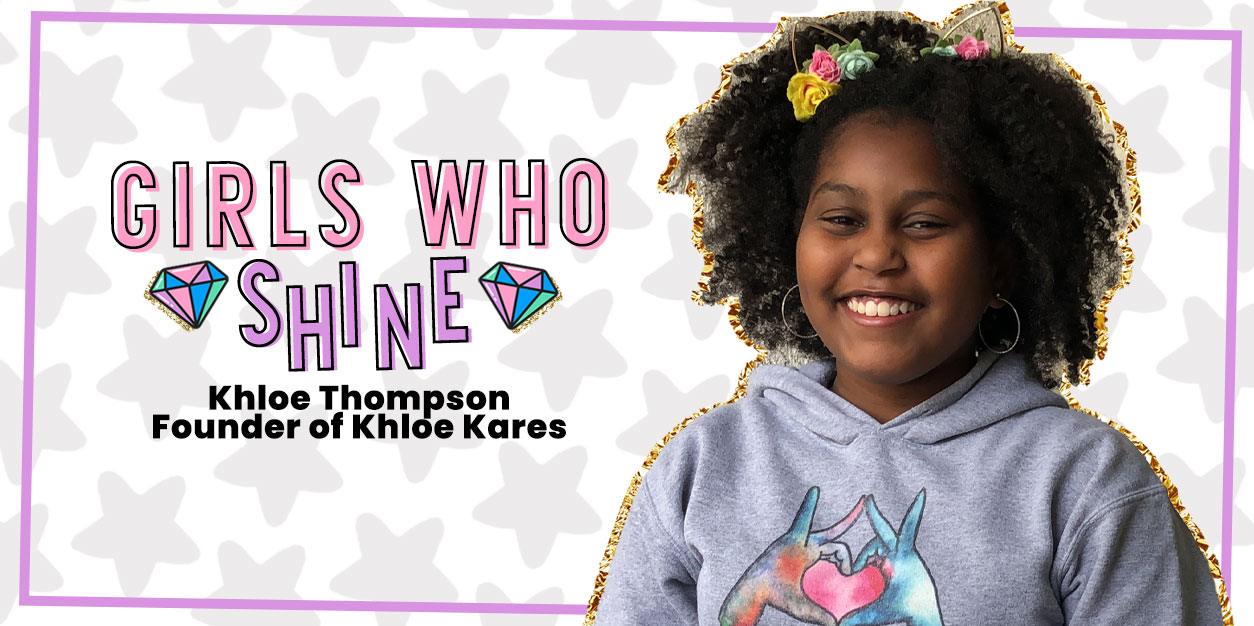 GIRLS WHO SHINE: Khloe Thompson, Founder of Khloe Kares
GIRLS WHO SHINE is a brand new series on YAYOMG! where we're spotlighting passionate young entrepreneurs, activists, innovators, and other girls who shine bright in a big way!
Today we're excited to announce a brand new series on YAYOMG! called GIRLS WHO SHINE! In this series, we'll be spotlighting girls who shine bright as entrepreneurs, innovators, and activists, as well as other girls who are making their mark on the world in a big way!
Our first ever spotlight features someone we've admired for awhile – Khloe Thompson. the founder of Khloe Kares. At just 13 years old, Khloe has already started her own charitable organization, donated countless care packs ("Kare Bags") to the homeless, and even traveled to Ghana to help build bathroom facilities for a school in need.
Even though Khloe is just one kid, her passion and hard-work are proving that even one small voice can make a big impact! Her latest project? Organizing a virtual Youth Rally where kids of all ages joined together to talk about racism, mental health, and how kids can join together to make a difference.
Get to know Khloe as she talks about what inspired her to start Khloe Kares, her goals for the future, and how she hopes to inspire other kids to be the change!
Get to Know Khloe Thompson: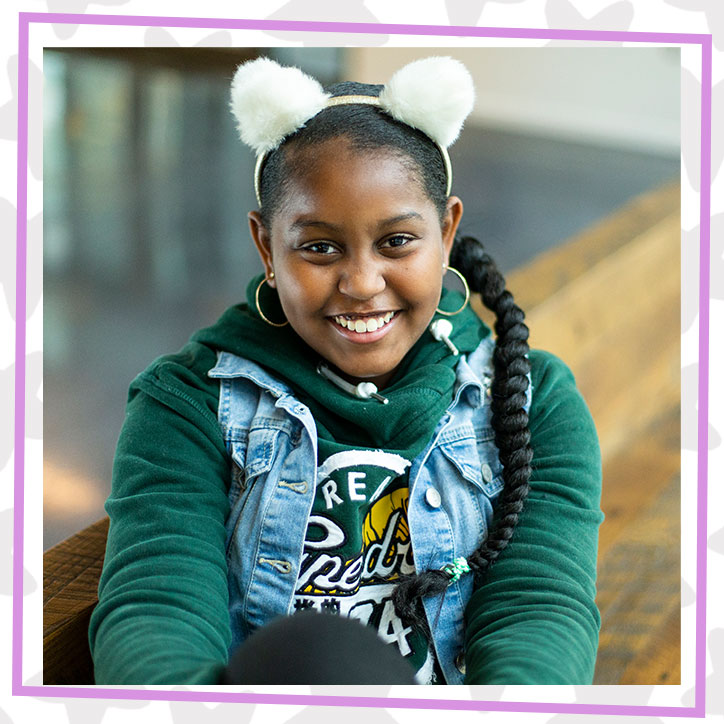 Tell us a little bit about YOU!

KHLOE THOMPSON: I love to read, that's probably my favorite thing to do. I enjoy skateboarding on my penny board. I love sewing and creating outfits. I collect vinyls and listen to old music from the '60s to the '80s. I like to think of myself as the life of the party. I enjoy making people smile.
What inspired you to start Khloe Kares?

KHLOE: I would always pass the same homeless woman on my way to school. I was in the 3rd grade so I didn't understand why she was out there. Once I learned she was homeless, I knew I had to do something to help her. Her being out there inspired me to do something.
You recently hosted a #BlackKidsMatter Virtual Youth Rally. How are you hoping this event empowered other kids?

KHLOE: I want to first educate the youth, then bring awareness to what's going on in our community. Once you know better, you do better. If I can help the youth feel comfortable starting by "starting the conversation," we can be the generation that really changes racism.

During this time, I feel the youth are having a hard time dealing with this stuff. And it's not easy. This rally can be the first step for many.
What is the most valuable lesson you've learned through your work so far?

KHLOE: I've learned that what I have to say is important. I want other youth to know that their ideas matter. And I want to continue to be an example of that.
You've already accomplished so much, but how do you plan to grow Khloe Kares in the future?

KHLOE: My future goals have always been a community center in Ghana, to travel all over the world teaching kids how to create their own projects, continue to host events that support the homeless community, and have a community center in Los Angeles.
This is how I shine bright…

KHLOE: I shine bright by being myself. Showing the world that I have the power to do and create anything I dream of. I shine bright by inspiring other girls!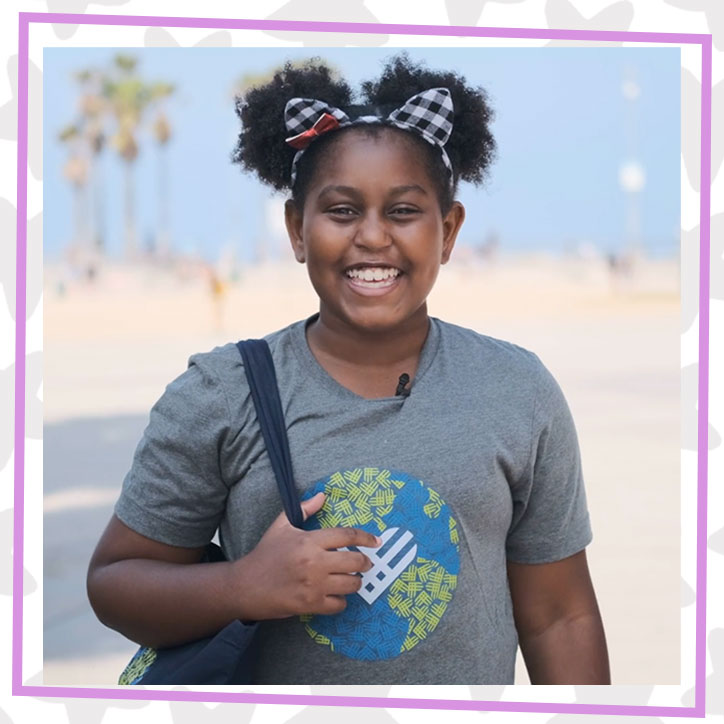 My biggest dream is…

KHLOE: One of my biggest dreams is to attend FIT for college. I'm taking summer classes in June 2020. This year a lot of my personal goals were going to happen, but COVID stopped a lot of those plans.

I want to feature a collection at New York Fashion Week and do a Ted Talk.
The women who inspire me are…

KHLOE: I'm inspired by so many women, first I'll start off with Malala. After reading her book I fell in love with her!

I'm also inspired by younger girls that have made huge impacts in the world like Jordan Reeves, Rebekah Bruesehoff, Haile Thomas, Maya Penn, and Yara Shahidi. All these ladies have not only inspired me, but they are world changers.
The advice I want to share with other girls…

KHLOE: I ALWAYS say, "don't let your age stop you from what you want to do. Your age doesn't determine your impact."

Let's be the change. Our generation has the ability to be better and do better. We have to come together. If we are all in this together, no one can divide us!
Want to make a difference like Khloe? We put together 5 ways you can perfect your leadership skills and take charge!