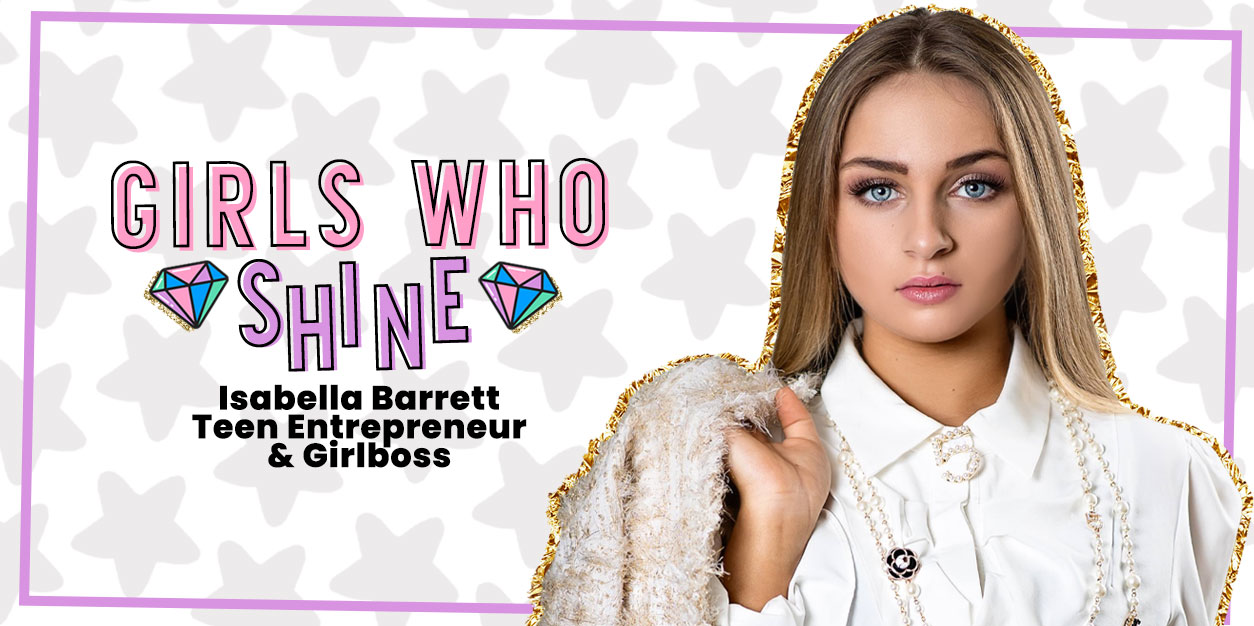 GIRLS WHO SHINE: Isabella Barrett, Teen Entrepreneur & Girlboss
GIRLS WHO SHINE is a brand new series on YAYOMG! where we're spotlighting passionate young entrepreneurs, activists, innovators, and other girls who shine bright in a big way!
Our GIRLS WHO SHINE spotlight continues with teen entrepreneur Isabella Barrett!
She may be a teenager, but Isabella is no stranger to the business world. She started her first company, Glitzy Girl, at just 9 years old and was on her way to becoming one of the youngest self-made millionaires in the US. Since then, she has made a name for herself as a savvy businesswoman who's ready to take on the world.
Her latest company, House of Barretti, launched a line of fabulous couture suits aimed at teens who want to dress to impress at interviews, business meetings, and beyond. She even had the opportunity to attend New York Fashion Week two years in a row, showcasing her designs and hard work on the most iconic runway in the world. Since then, House of Barretti has branched out into hair care products, and her latest endeavor – skincare!
Isabella never lets anything stand in the way of her dreams, one of which is helping other teens interested in starting their own businesses. She's currently working on a book called Business With Bella: How to Become Successful In Your Teens to help guide other young entrepreneurs through the ins and outs of starting and running a company. You can also spot her on Next Big Thing NYC, a new Amazon series showcasing successful teens coming together to showcase their talents and achieve super-stardom.
Get to know Isabella Barrett as she chats about breaking into the business world, how she shines bright, and why she's proud to be called a Girlboss!
Get to Know Isabella Barrett: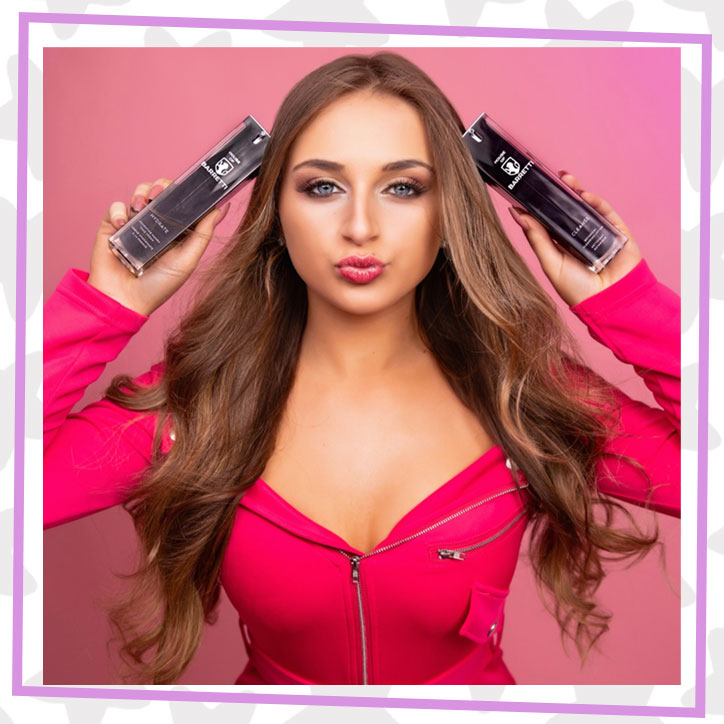 Tell us a little bit about YOU!

ISABELLA BARRETT: I am Isabella Barrett, but everyone calls me Bella. I am so excited to share some insight into my life and get to know you better!

I grew up in a cute little town about 3 hours from NYC. Other than business, I love jet-skiing, 4-wheeling, swimming, and traveling. I also love to stay active cause I always have a lot of energy.
What inspired you to break into the business world and start your own company?

ISABELLA: My first business actually came from an idea I had called "wearing my wins." It's a charm bracelet you can customize. It could have charms that say cheer or dance. Before long, we were making "wear your wins" bracelet for each sport and activity.
You're about to release a new House of Barretti skincare line! Tell us a little about how that idea came to be.

ISABELLA: House of Barretti Skin has been a very important project and journey for me over this past year. Like many of my business journeys, skincare started for me at 9 and seemed like a never-ending journey of trial and error.

Let's be honest – we usually buy the items on big displays in Sephora or the ones we see in magazines and on celebrities. I learned that this doesn't actually mean they are the best. They just have a lot of marketing and advertising money.

Some of the best brands have the simplest formulas. I am very proud of my new skincare line because of where it's made, how it's made, and what it can do for your skin.
What are some challenges you've faced while working to grow your business?

ISABELLA: I think one of the hardest challenges for any business owner is breaking out of the bubble. If you're in business, this needs no explanation.

When a business releases a product, they have fans, friends, and people who love the statement or message behind your brand. Then you have this built-in referral or second party reach. Once you have sold to your demographic, the big question in business is how to reach more people outside your circle.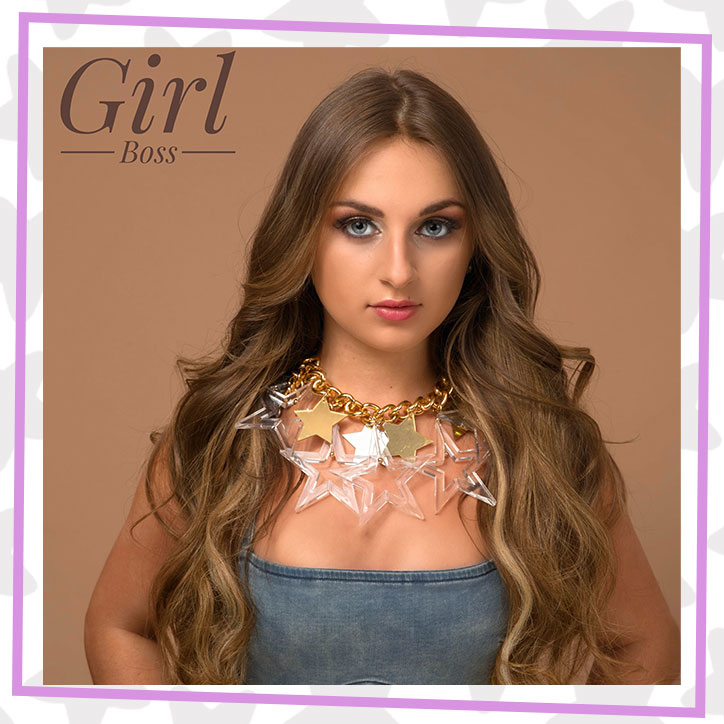 You're often described as a "Girlboss." What does being a Girlboss mean to you?

ISABELLA: I think one of the coolest titles to have is Girlboss. Not only does it mean we have bridged the gap of equality, but also gender. There as so many businesses that are owned by women. If you get a chance, Google "50 successful woman-owned companies" – you will be amazed!
In addition to running a company, you're also an actress and model. How do you stay balanced?

ISABELLA: The best advice I ever received, and I talk about this in my book, is balance and the understanding of need, want, and "have to."

Your schedule will keep your appointments and commitments in check, but doing a little of everything will keep you balanced and educated. I am sure you have heard the expression "you can't have too much of a good thing" such as food, activities, and work. I make time for modeling, acting and business, and fun by making a schedule.
This is how I shine bright…

ISABELLA: First, this starts with being a good human. Because of my businesses and platform, I have been able to donate to children's charities through Build-a-Bear, American Girl Doll, and St Judes Children's Hospital. Most important is treating fans like friends.
My biggest dream is…

ISABELLA: One of my biggest dreams is to be part of change. I really want to help young entrepreneurs succeed. Once you're doing something you love every day, you are less likely to feel alone or lost. Having a brand at a young age may not be for everyone, but for the one million people who start a business next year, more than half will be 15-25 years old.

I want to help not only educate on the laws of business but also advocate for some change on owning a business under 18 years old.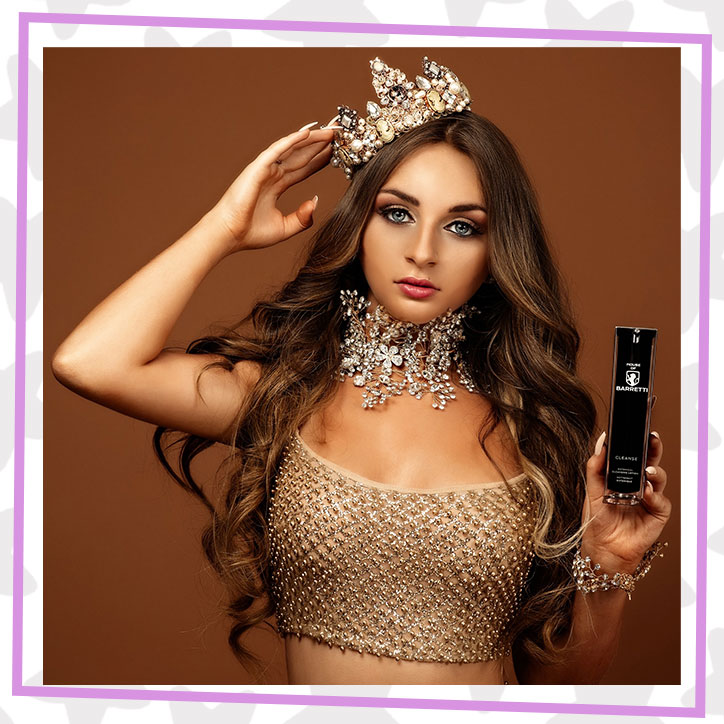 The women who inspire me are…

ISABELLA: The women who inspire me are my mom and grandma – aka meme. These two women are very powerful in very different ways.

My meme was a lead figure in the town I grew up in. She used kindness, networking, and listening to help hundreds of people and was named Citizen of the Year by our town for all her community outreach.

My mom is a smart businesswoman who uses clear honesty and direct understanding that benefits everyone in the business relationship. Also, if she put her name on it, then you know it's of the highest quality.
The advice I want to share with other girls…

ISABELLA: The best advice I can give you is to be likable and honest. If you want to have a fanbase, then treat your fans like friends. Give them insight into your daily life and share the good and bad. No one wants to follow someone who isn't genuine! Be real, and share your wins and losses.

People are also scared to give honest business advice! Recently I have been making IGTV videos on how to buy from vendors, how to boost your Instagram, and even how to get $$ to start your brand.

People were so excited to get real deal info, but some couldn't believe I would share actual vendors or "how to." They said, "aren't you afraid someone will copy or steal your idea?" My answer is no. The time, motivation, and daily grind it takes to build a brand come from hard work. If there are others doing the same business I am doing, it only motivates me to stay creative.
Want to get to know other amazing girls following their dreams? Check out our interview with 13-year-old activist and philanthropist Khloe Thompson, founder of Khloe Kares!