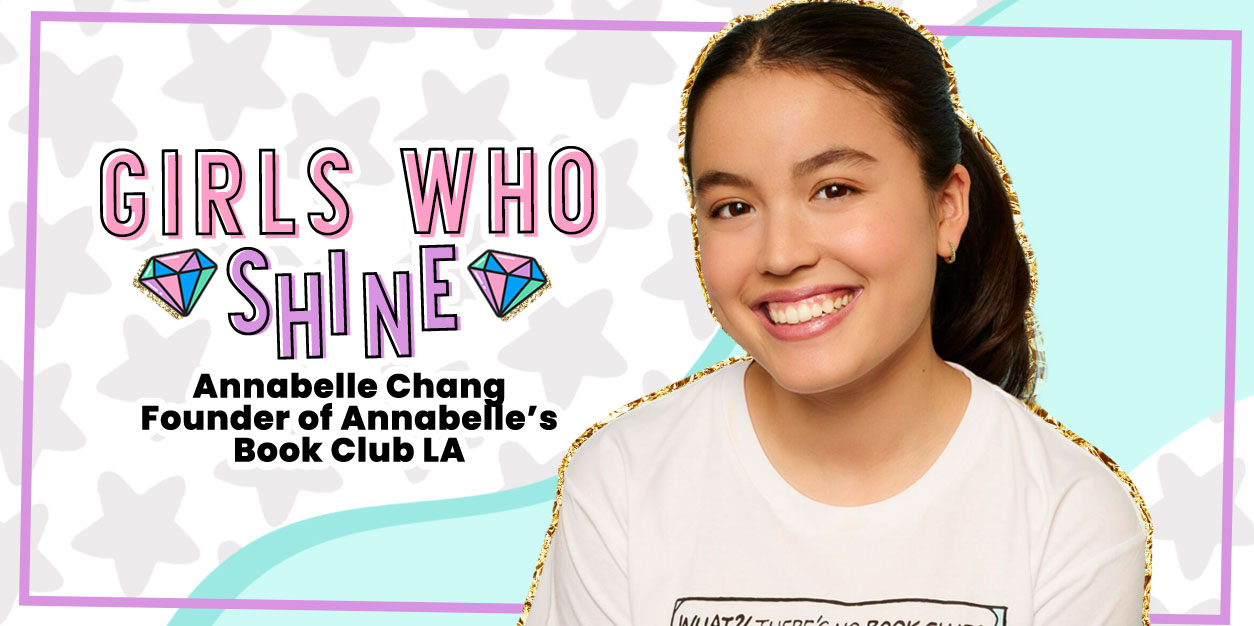 GIRLS WHO SHINE: Annabelle Chang, Founder of Annabelle's Book Club LA
GIRLS WHO SHINE is a recurring series on YAYOMG! where we're spotlighting passionate young entrepreneurs, activists, innovators, and other girls who shine bright in a big way!
Our GIRLS WHO SHINE series continues today with Annabelle Chang, founder of Annabelle's Book Club LA!
If you're a reader who loves getting lost in the library for hours on end or the one all your friends turn to for the best book recommendations, Annabelle is about to become your newest inspiration. At just 16, this driven teen is making her bookish dreams a reality through her very own young adult-focused bookstore, Annabelle's Book Club LA!
Annabelle has always loved reading and spending time in bookstores, hunting for her next favorite read. As the pandemic hit and more people were at home with more time to read, she started receiving requests from friends asking which books they should read. This inspired her to create a book club through Instagram and a blog where she could share her favorite young adult recommendations with anyone looking for the next book to add to their shelves. As her blog grew, she started selling books and merch through her website and eventually started doing pop-up shops in the LA area. After seeing how her book recommendations impacted the community, she knew what was next – opening her very own bookstore!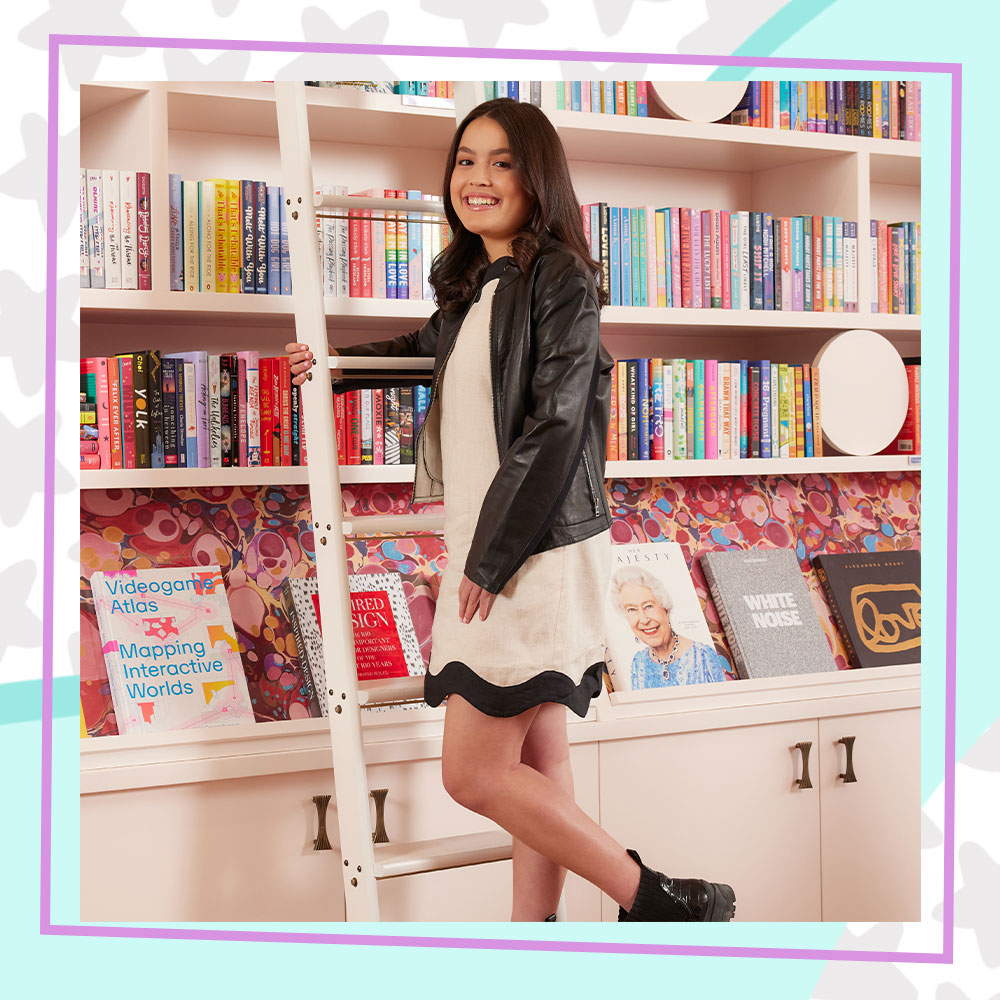 After months of hard work finding the perfect location, doing construction on the store, and choosing every detail, like adding a cozy reading nook to displaying a decorative dress made entirely of book pages, her vision finally came to life! Annabelle's Book Club LA opened in November – and it's seriously the bookstore of your dreams. From the super cute pink exterior to the perfectly curated shelves and library ladders, this bookstore is extra special because it's the only one of its kind in LA – the shelves are filled with mostly young adult titles! Annabelle's shop celebrates the YA community, inspires readers to pick up a new book, and encourages community and connection through author events and book signings.
Since Annabelle has always been a bookworm, we asked her to share some middle grade recommendations with our readers: "Some of my all-time favorite middle grade books are The Land of Stories by Chris Colfer, Inkheart by Cornelia Funke, The Candymakers by Wendy Mass, and The Mysterious Benedict Society by Trenton Lee Stewart."
Get to know Annabelle Chang as she chats about opening her own bookstore, her most valuable quality as a bookseller, and her hopes for the future of Annabelle's Book Club LA!
Get to Know Annabelle Chang, Founder of Annabelle's Book Club LA: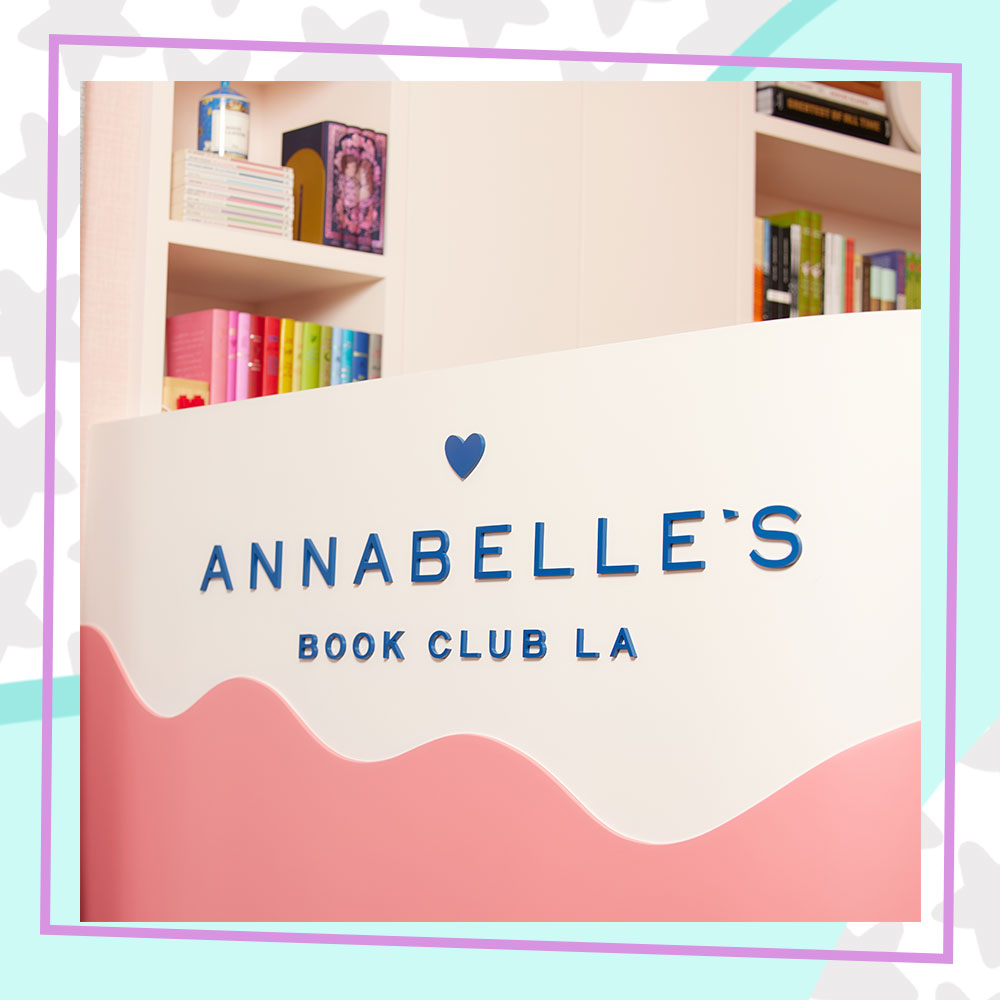 From blog to bookstore, tell us a little bit about the Annabelle's Book Club journey, and what inspired you to open your bookstore.
ANNABELLE: Growing up, bookstores were my favorite places, and I've always been an avid reader. When the pandemic hit in early 2020, I received so many requests for book recommendations that I decided to create an Instagram account and blog to share some of my favorite YA reads. After seeing the positive response to the stories I featured, I expanded my blog to include interviews with authors, bookstore owners, and other inspiring people in the book world. I started selling some of my favorite YA books online, and I eventually transitioned to selling books and merchandise at in-person pop-up events like the L.A. Times Festival of Books.
After seeing how excited people were about the books I was featuring, I started to think about creating a store where my book curation would be more permanent. As I researched and visited bookstores in L.A. and across the country, I realized that there were no YA-focused ones, and I wanted to fill that gap in the market.
What have you learned from the experience so far?
ANNABELLE: One of the most important things I've learned is that when you truly believe in your vision and your brand, others do, too. Our entire team wholeheartedly believes in the importance of YA literature and the ability of these books to bring joy to people of all ages. That translates to our customers, who end up being our best brand ambassadors.
In only five months, the word of mouth has led to a wonderful sense of community being built around the store. We are excited for the in-person book clubs and author signings we have coming up. I really find joy in connecting fellow book lovers!
As a teen, what do you think is your most valuable quality as a bookseller?
ANNABELLE: As a teen, my most valuable quality as a bookseller is authenticity. I believe wholeheartedly in the value and power of YA literature, and I am committed to choosing authors and titles that will reflect the diversity of our community and a wide range of tastes. By staying true to my values and my passion for YA, I have quickly built trust and loyalty with our customers.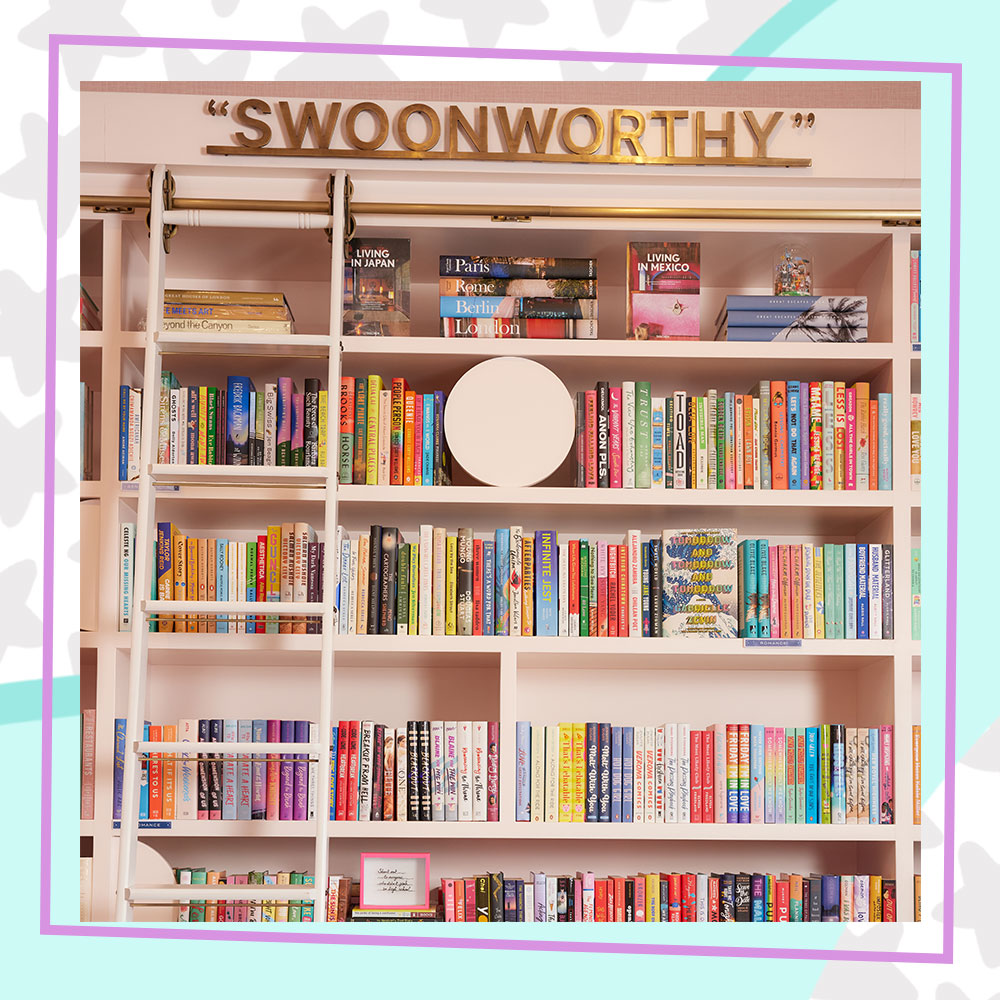 Your friends (and now customers), are always coming to you for book recs! What do you consider when making a recommendation to a potential reader?
ANNABELLE: When recommending a book, I find that listening is what helps me make the best recommendation. I try to understand the person's tastes, hobbies, interests, and preferred genres. I also try to pay attention to what makes them feel that a book is worth reading. Sometimes people are looking for something deep and meaningful, and sometimes they just want to be entertained.
What is your vision for the future of Annabelle's Book Club LA?
ANNABELLE: I hope that Annabelle's Book Club LA will become a place where everyone– adults, teenagers, and kids— can go to find new, interesting books and connect with other book lovers.
This is how I shine bright…
ANNABELLE: Reading has always been my favorite pastime, and sharing my love of books with others brings me so much joy. The most meaningful part of Annabelle's Book Club LA has been the opportunity to work with public schools and amazing literacy organizations like the Book Truck, who work to ensure that all teenagers have access to books they love.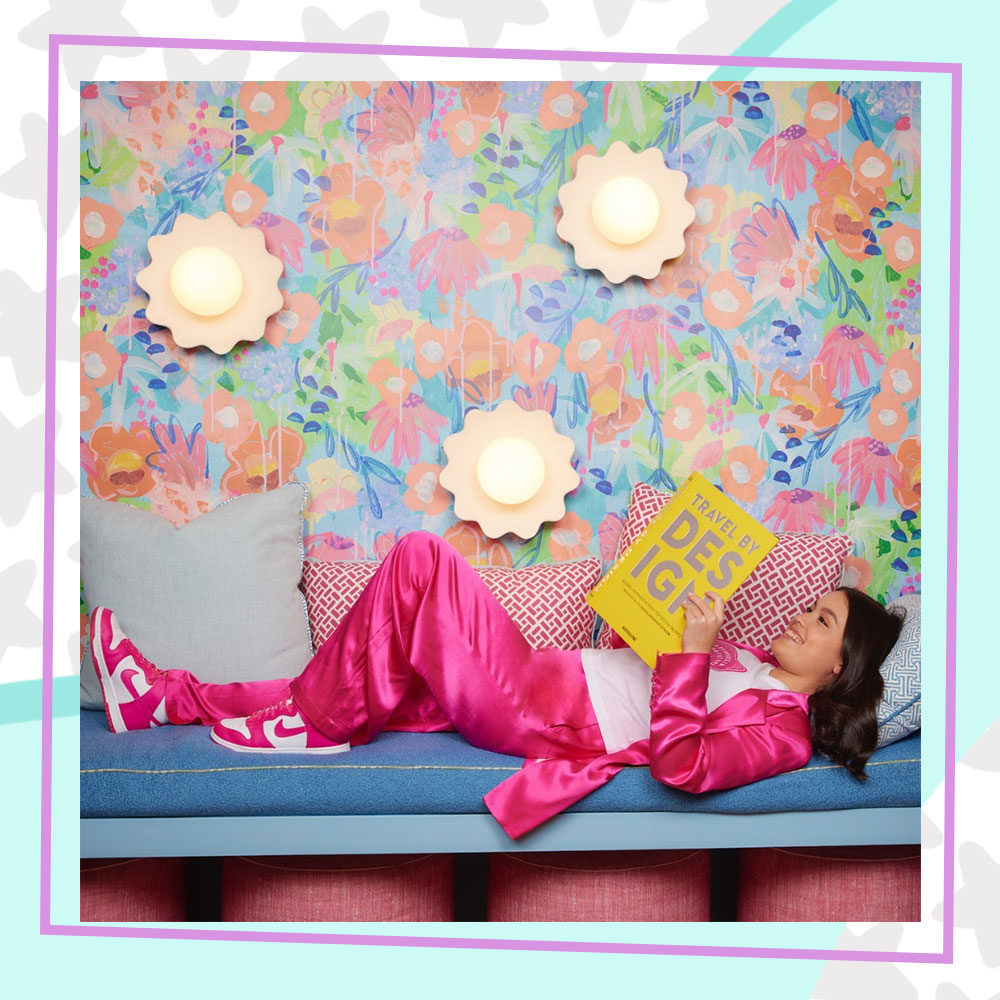 My biggest dream is…
ANNABELLE: In a dream world, I'd love to see Annabelle's Book Club LA expand to other cities and perhaps even launch my own imprint!
The women who inspire me are…
ANNABELLE: I am so inspired by my mom and my three sisters, especially my younger sister, who is the most fearless person I know!
An entrepreneur I especially look up to is Mindy Kaling. Not only do I love her work as an actress, producer, and writer, but I also love the fact that she launched her own book imprint with Amazon.
The advice I want to share with other girls…
ANNABELLE: The advice I want to share with other girls is to take yourself and your ideas seriously. Surround yourself with people who support your belief. Be comfortable with who you are and what you stand for. Most importantly, believe in and pursue your passions.
📚MUST-READS📚:
✨GIRLS WHO SHINE: Get to know other amazing girls making their dreams come true – catch up on our GIRLS WHO SHINE series!
🔎MIDDLE SCHOOL MYSTERY: Enter to WIN a prize pack inspired by everyone's favorite middle school detective, Drew LeClair, complete with both books & other awesome goodies!
📚QUIZ TIME!: Find out if you're more like Emily or Rani from Two Friends, One Dog, and a Very Unusual Week!