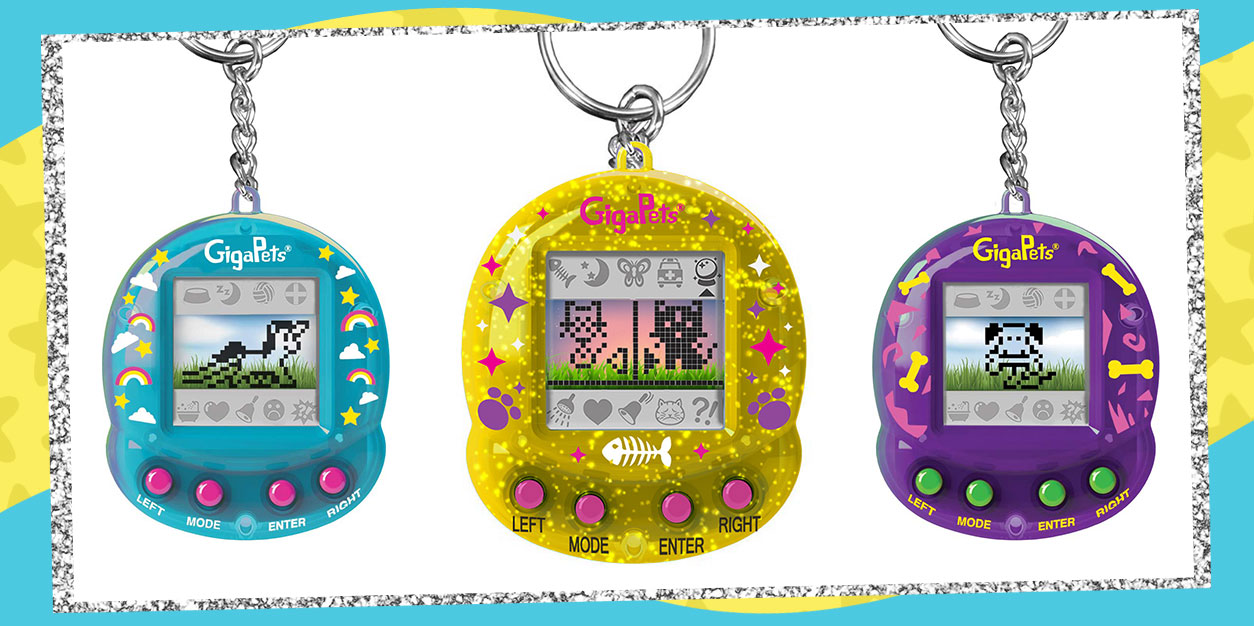 The '90s are Back and Better Than Ever in Our GigaPets GIVEAWAY!
NOTE: We teamed up with Top Secret Toys for this GigaPets Giveaway. All opinions are our own; we were under no obligation to give a positive review. Giveaway prizes provided by Top Secret Toys.
GigaPets are turning 25 this year, and if you live for a throwback moment, you definitely don't want to miss it!
Virtual pets were all the rage in the late '90s – a toy trend that could rival any of your modern-day favs like Squishmallows, Pop-Its, and even Mini Brands. These digital companions were a worldwide sensation, and GigaPets were leading the charge as one of the OG virtual pet devices.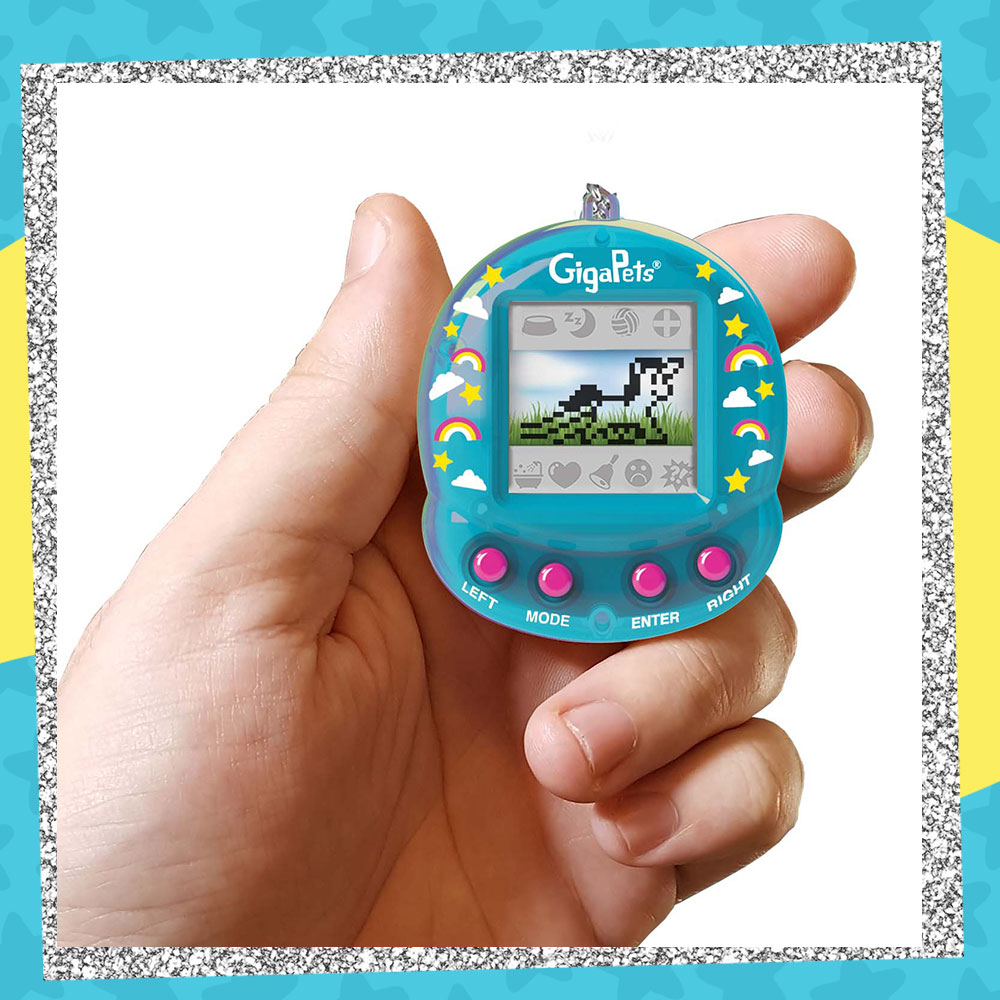 GigaPets made their way back on the scene a few years ago, freshly updated with colorful new shells, better battery life, and characters for every personality. From Pixel Puppy, Virtual Unicorn, TechT-Rex, and GigaPets Pixie, they're introducing virtual pets to a new generation of kids ready to play with, train, and care for tiny pocket-sized friends.
2022 marks their 25th anniversary, and Top Secret Toys is celebrating in style! The newest addition to the GigaPets lineup levels up the fun with a 2-in-1 special Anniversary Edition featuring the classic CompuKitty and a magical new character, StarCat, that has us swooning.
For those not in the know, CompuKitty was one of the very first GigaPets characters released back in 1997. This brand new anniversary device features the original version of CompuKitty in a sparkly new shell, making it fun for first-timers as well as collectors nostalgic for the classic feel of the original. Doubling the fun, they're also introducing StarCat, a new witchy kitty capable of reading the stars and predicting your future! Loaded with adorable animations, realistic sounds, and tons of ways to interact with your digital friends, we're totally here for the GigaPets revival.
We're giving our readers their own throwback moment and a way to experience those '90s vibes hands-on. That's why we teamed up with Top Secret Toys to give THREE lucky winners a chance to snag a GigaPets Prize Pack featuring three GigaPets devices!
Ready to enter? Grab your favorite adult and have them enter below for your chance to WIN!
GigaPets Giveaway: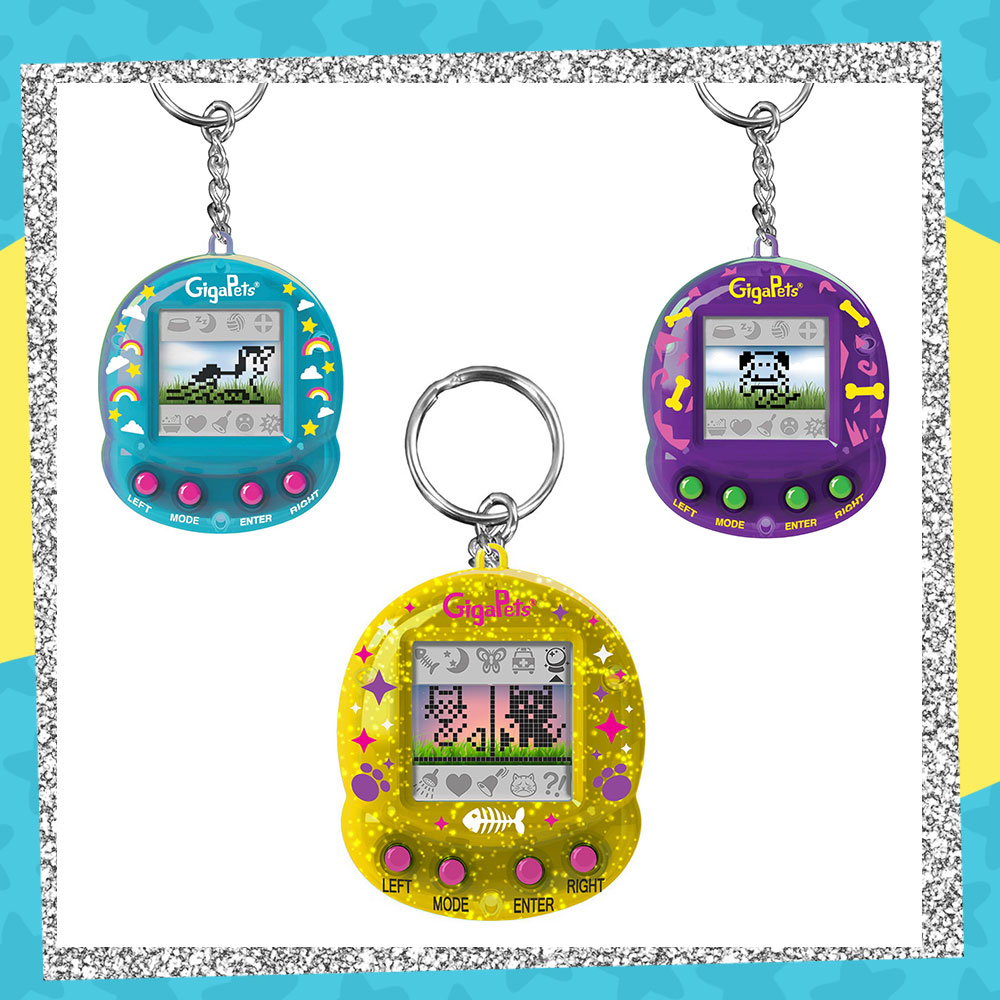 WHAT DO I WIN?:
THREE (3) lucky winners will receive a GigaPets Prize Pack that includes:
– ONE (1) GigaPets CompuKitty/StarCat: 25th Anniversary Virtual Pet
– ONE (1) GigaPets Collector's Edition Virtual Unicorn Virtual Pet
– ONE (1) GigaPets Collector's Edition Pixel Puppy Virtual Pet
*Prizes generously provided by Top Secret Toys.
HOW DO I ENTER?:
Grab a parent or guardian and have them fill out the form below by August 15, 2022 at 11:59pm ET.
Giveaway runs from 08/01/22 at 12:00 pm ET through 08/15/22 at 11:59 pm. Open to US residents ONLY. Be sure to read the fully detailed rules HERE before entering.
THIS GIVEAWAY HAS ENDED AND THE WINNERS HAVE BEEN CONTACTED.
You must be 18 or older to enter. Please, only ONE entry per person. If selected as a winner, we will provide your parent/guardian with an affidavit to confirm that you are a valid winner who has permission to win. They will be REQUIRED to sign and return the affidavit to YAYOMG! to claim your prize. Prizes will not be mailed out without signed parental consent.
WE THINK YOU'LL ?HEART? THESE POSTS:
✨GIRLS WITH INFLUENCE: Get to know actress & influencer, Brielle Lopez (aka @lovebrielle19)!
?QUIZ TIME: Pick your Y2K favs & we'll share your Turning Red bestie!
✨BOOK TALK: We caught up with teen BookTuber & Bookstagrammer, ReadWithVal!