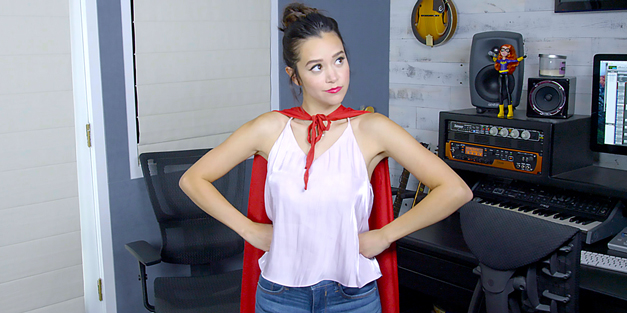 Get Your Cape On: Megan Nicole & DC Super Hero Girls Team Up to Empower Girls
Girls, it's time to take flight! The supremely talented singer/songwriter Megan Nicole is teaming up with DC Super Hero Girls to help inspire girls to channel their inner hero! A hero of sorts herself, Megan Nicole's infectious spirit and musical talent has helped her not just rise to YouTube fame, but become an icon and inspiration to millions of girls with dreams as big as hers. That's why she's such a fantastic choice to be the face of this movement with DC Super Hero Girls.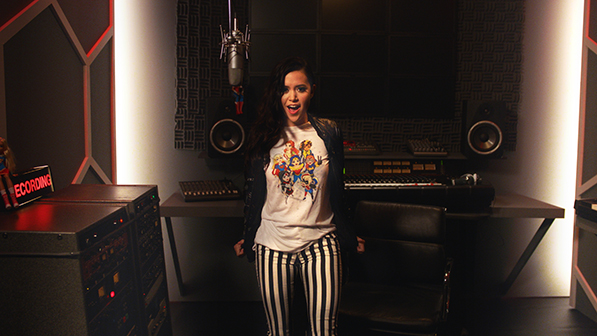 Megan Nicole & DC Super Hero Girls Team Up to Empower Girls
On a mission to inspire girls all over the world to discover their inner super heroes, Warner Brothers Consumer Products and Megan Nicole have teamed up in a big way. Megan has recorded a new version of the DC Super Hero Girls theme song, "Get Your Cape On".
With her massive following and passionate fanbase she'll be able to reach and empower girls all over the world with this important and powerful message. Here's what Megan had to say about the project: "I'm thrilled to team up with DC Super Hero Girls and get my cape on in celebration of the power in all of us. I love DC Super Hero Girls' message of inspiration to be strong, supportive, and true to yourself. I know when other fans watch this video, they'll feel the same way I do."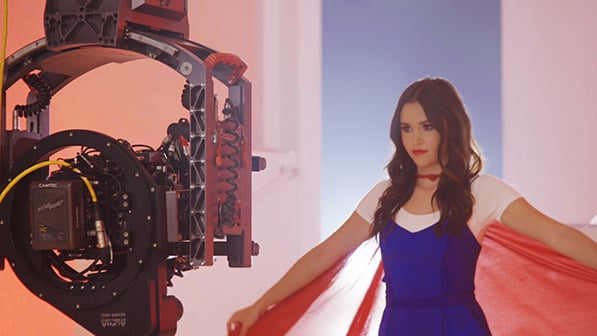 The official "Get Your Cape On" music video will drop on September 8th and will feature Megan as well as fans who've been inspired by Wonder Woman, Supergirl, Batgirl, and the rest of the gang from Super Hero High. The high-energy song and video hope to empower girls to embrace their heroic qualities in real life by encouraging them to be positive, proud, and powerful.
The song is such a powerful girl power anthem already and with Megan Nicole's personal touch, you can bet it's about to be even more amazing. You can watch the video wherever you like to keep up with your favorite heroes as it'll be uploaded to the DC Super Hero Girls app, YouTube channel, and website.
Here's How You Can Get Your Cape On: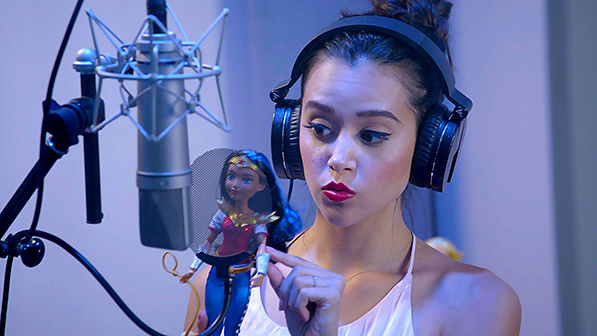 Along with the music video DC Super Hero Girls and Megan Nicole are asking kids to embrace their super-power potential by sharing how they get their capes on in real life. Using #GetYourCapeOn and #DCSuperHeroGirls, girls will be able to show off how they are heroes in real life by being great friends and team players.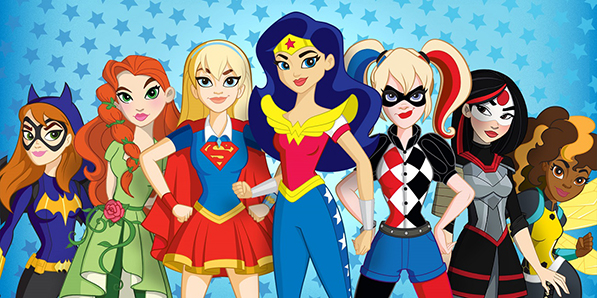 How can you discover the hero qualities you possess? Looking to your favorite DC Super Hero Girls character is a great place to start. Each of these iconic female heroes have their own special talents and way of helping others and saving the world. It's not just all about super powers.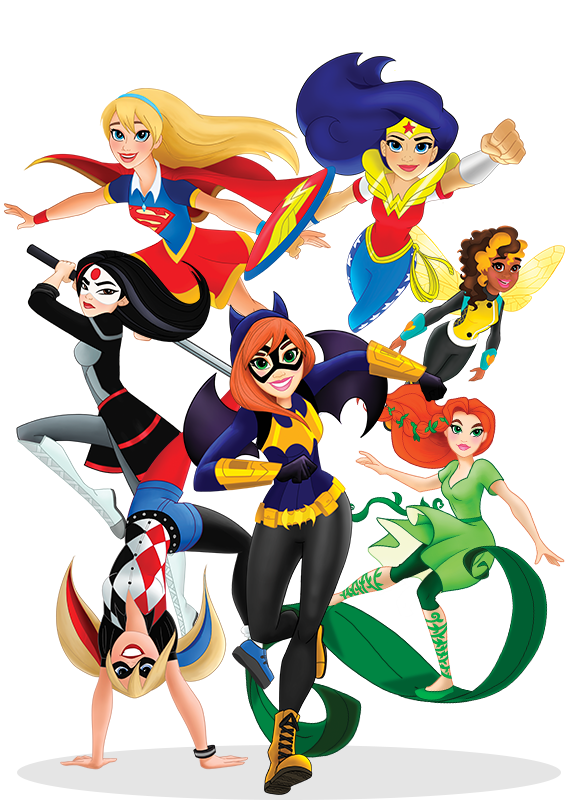 Batgirl is a tech-wiz, always able to whip up gadgets to ensure her team can save the day. In addition to her super-human strength and abilities, Starfire is a thoughtful, kind, and supportive friend. You know Bumblebee's amazing super suit that helps her be the strongest hero she can be? She built it herself! She's super smart, super savvy, and always willing to accept new friends with open arms.
What we're trying to say is that no matter which DC Super Hero Girl is your favorite, they're not just saving the world as heroes, they're making the world a better place with their kindness, intelligence, and determination. Every girl is capable of being a hero in their everyday lives. Get ready to get your cape on and celebrate by sharing your hero qualities and singing along on September 8th.
Need some ideas on how you can channel your inner hero? Check out these 8 Fierce Ways to Channel Your Inner Girl Power!