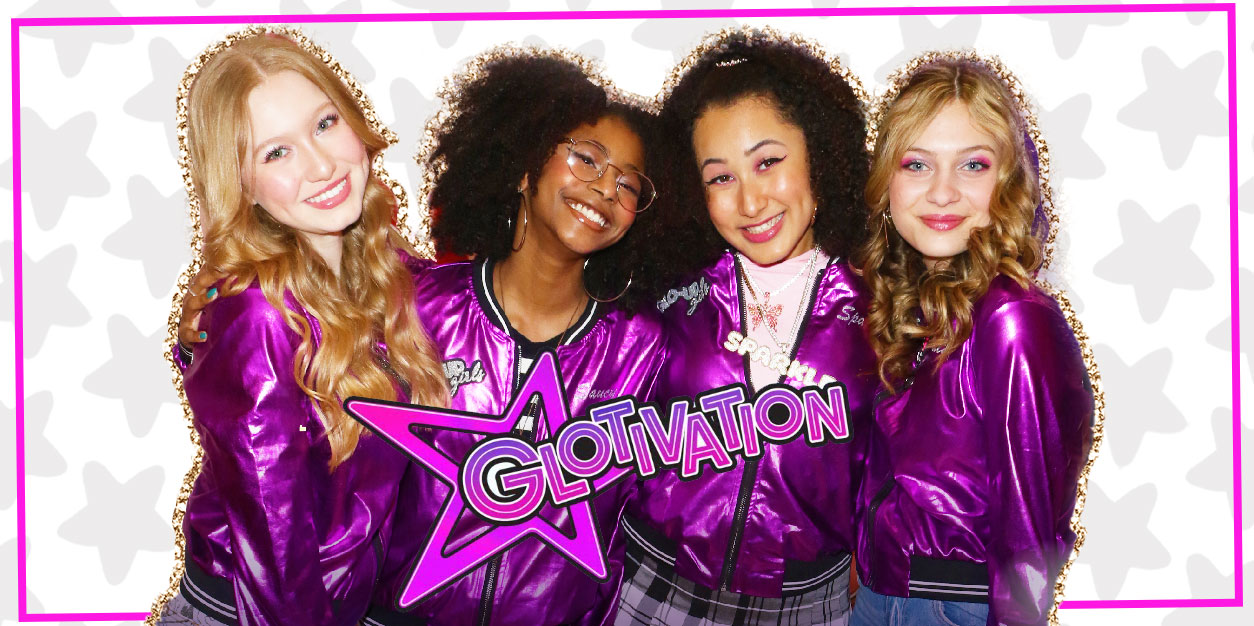 Get to Know the Girls of GLOTIVATION
How do YOU Rock Your GLO? For Sparkle, Lulu, Abigail, and Saucy, it's through their brand new girl group, GLOTIVATION!
These four girls were hand-selected out of hundreds of entries and auditions to form GLOTIVATION, a musical act inspired by the GLO-UP Girls dolls (more on this fierce doll line here!), all about encouraging girls to Show Their GLO and take on the world! They just released their catchy and inspiring single, Rock Your GLO, which shows girls that all you need is a little GLOTIVATION to reach your goals and make your dreams come true.
There's also a music video and a behind-the-scenes video of how it all came together, which you can check out on the GLO-UP Girls YouTube channel HERE!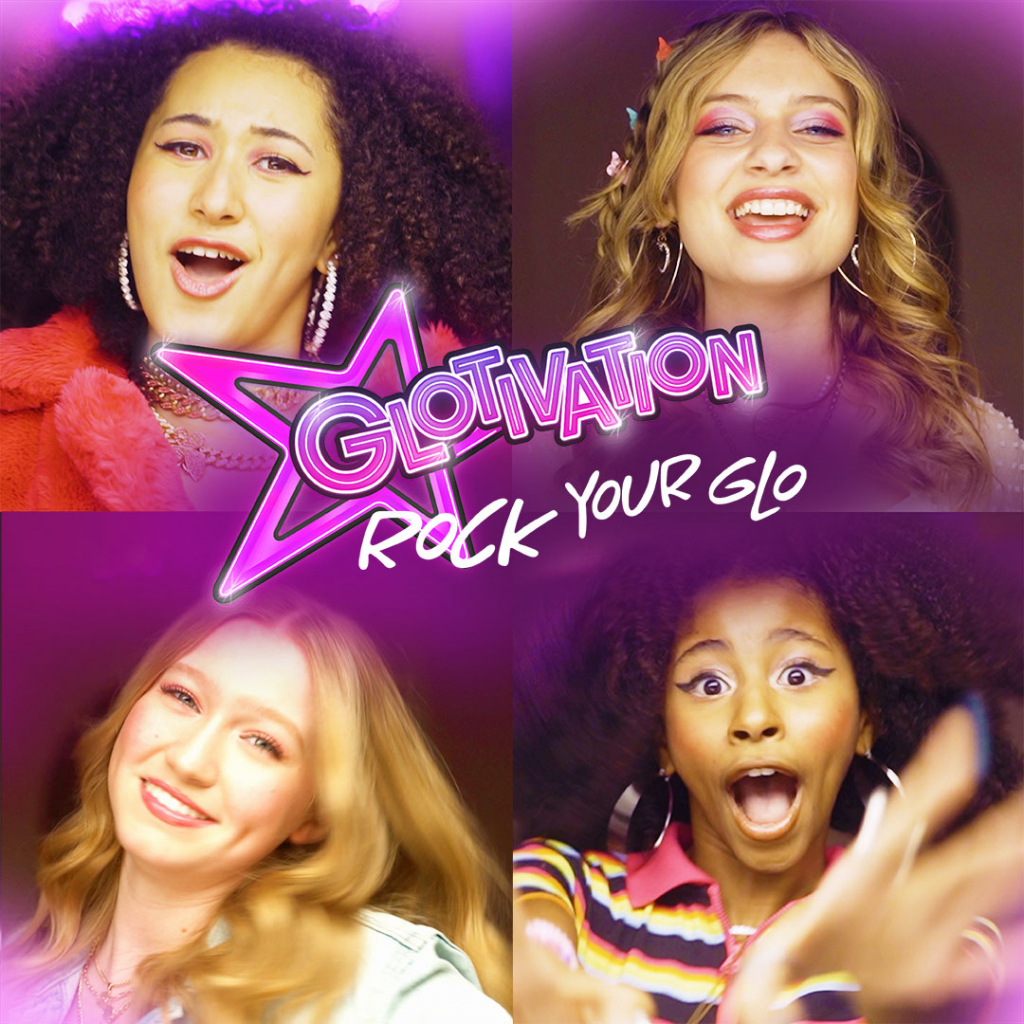 These girls definitely Rock Their GLO, both as a group and individually, each with phenomenal talent and a passion for music. Robyn "Saucy" Johnson is a Chicago-based rapper who has performed with That Girl Lay Lay and was named LEGO's first-ever Kids Creative Director. Abigail Zoe Lewis is an actress and singer with a big heart who's got huge projects on the way, including new original music, and a love of giving back.
Liliana "Lulu" Tani is a singer-songwriter who can play multiple musical instruments and is a part of Acapop! Kids. She has an eye for art and glamour, dreaming of being a professional photographer and costume designer. Malikah "Sparkle" Shabbazzi brings the fire through her singing, dancing, and DJ talents but is also a motivational speaker who mentors other kids and works with amazing organizations like Girls Make Beats.
Want to get to know the girls of GLOTIVATION? We caught up with these talented teens to find out how they Rock Their GLO IRL!
Get to Know GLOTIVATION: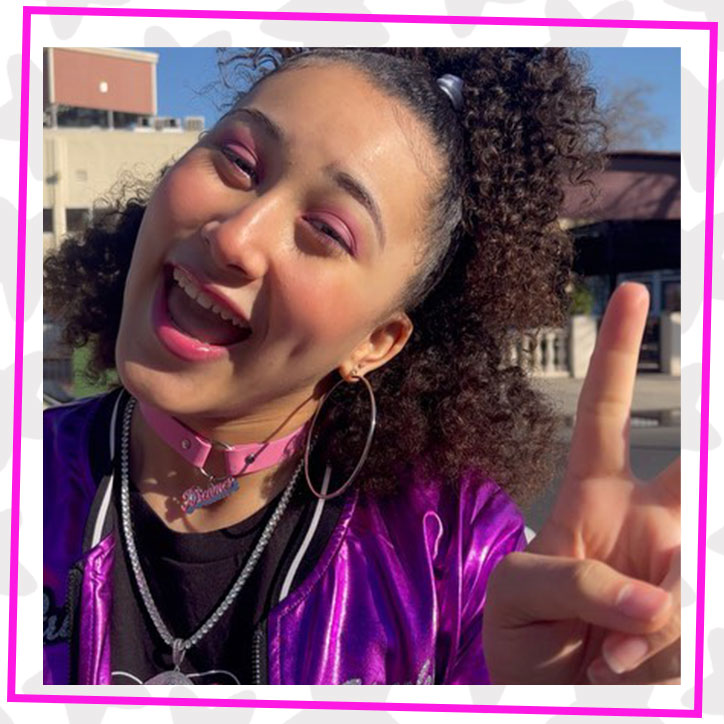 Sparkle
Tell us a little bit about YOU:
SPARKLE: My hobbies are sketching and skateboarding, and a fun fact about me is that I have been making my own original music since I was 8. I've even toured with Silentó, creator of "Now watch me whip, now watch me nae nae!"
Fav Rock Your GLO lyric?

:

SPARKLE: My favorite lyric from Rock Your GLO is "you do you, that's all you gotta do!"
How do you Rock Your GLO?:
SPARKLE: I show my GLO by inspiring others to be themselves and creating music, of course!
What advice do you want to share with your fans?
SPARKLE: The advice I want to share is to live out loud and be confident.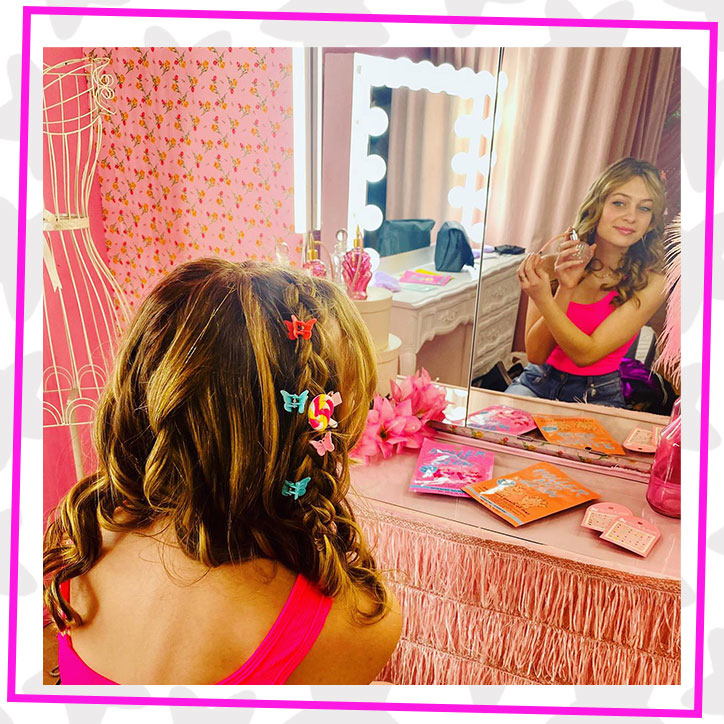 Lulu:
Tell us a little bit about YOU:
Lulu: I have an older sister and two younger brothers. I'm super close with my family. I love art, music, photography, and I'm really into fashion. I've always been into fancy, twirly dresses, skirts, and unique boots.
In my downtime, I am usually writing music or drawing.
Best memory from the Rock Your GLO music video set?
Lulu: I had such a blast the entire time! I can't even pick the best memory because all of it was the best. I just loved filming with the girls! They are all so nice and so talented – honestly, it was all my favorite!
How do you Rock Your GLO?:
LULU: I rock my GLO by staying true to who I am and always finding the good in life and people.
Which GLO-UP Girl's style would you steal?

:

Lulu: That's a hard question to answer! I love something about all of them, like Kenzie's boots, Sadie's dress, Erin's hair and unique style in clothes, but Tiffany is my favorite. I love her classic vibe. She's girly and stylish while also being trendy!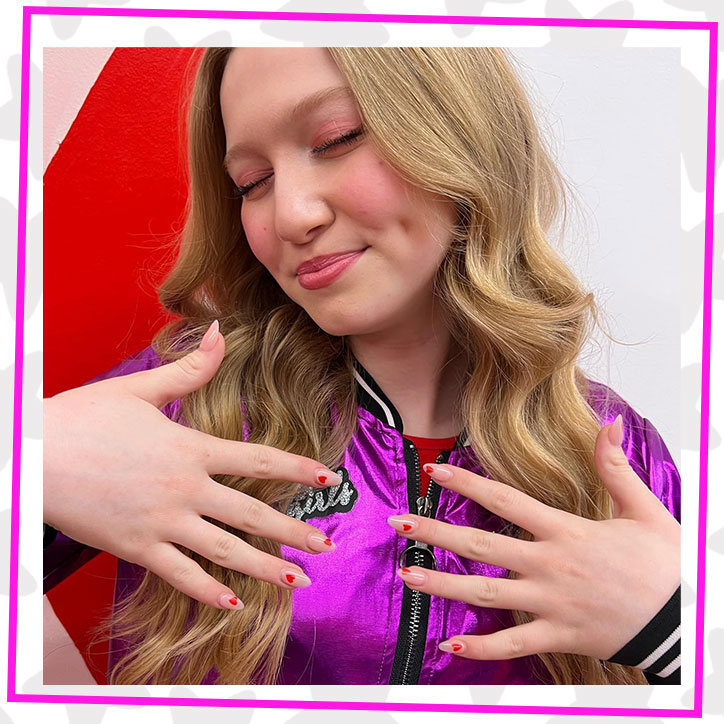 Abigail:
Tell us a little bit about YOU:
ABIGAIL: Hi. I'm Abigail Zoe Lewis! I am an actor, singer, songwriter, and dancer. I love writing original music and performing! I also play the piano, guitar, ukulele, and drums.
I love skateboarding, making art, and makeup. I have 2 rescue dogs – a mixed lab and a mixed chihuahua that look together like chocolate and vanilla ice cream. I also have 2 reptiles – a bearded dragon named "Blue" and Leopard Gecko named "Banjo."
I love spending time with my family and friends and traveling to new places I've never been before. I love languages and doing accents! I have a blackbelt in Taekwondo. I am an ambassador for several non-profit organizations.
I am so excited about this year as I will be releasing some of my original music very soon, and I'm also the lead in an upcoming movie and TV show! Also, I really hope to make a POSITIVE difference in the world with the work that I do, and I believe the world is an amazing place with limitless opportunities!
What do you love most about being a part of GLOTIVATION?

:

ABIGAIL: I love that GLOTIVATION is an empowering girl group representing positivity through both upbeat messages and music. This is a group that supports each other and is excited to build on each other's success!
How do you Rock Your GLO?:
ABIGAIL: For me, I feel how I rock my GLO is through my acting, original music, positive messages, and doing positive things like volunteering for important causes.
How do you hope Rock Your GLO will inspire other girls?

:

ABIGAIL: I hope that Rock Your GLO will inspire other girls to follow their passions, believe in themselves, be kind to others, and know that we are greater when we work positively together!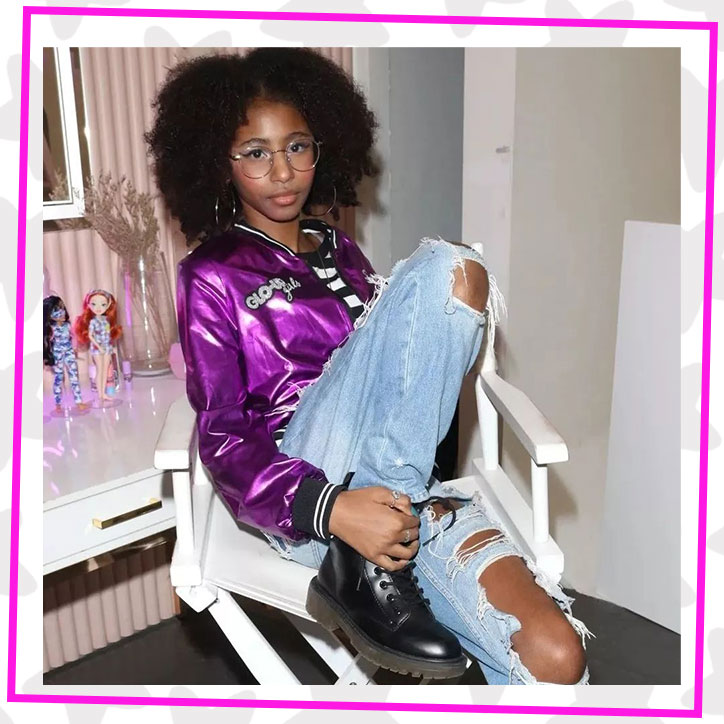 Saucy:
Tell us a little bit about YOU:
SAUCY: What's up? I'm Saucy, a 13-year-old rapper and singer-songwriter from Chicago!
Some of my favorite things are orange cats, crystals, slushies, plushies, and books. I enjoy rapping, reading, making jewelry, and baking. A fun fact fans should know about me is that I'm a lefty.
Which 3 words would you use to describe GLOTIVATION?

:

SAUCY: Drippy, fun, creative!
How do you Rock Your GLO?:
SAUCY: I rock my GLO by being my true SAUCY self and repping my city because I'm so proud to be a Chicagoan!
Which GLO-UP Girl is most like you?

:

SAUCY: I would say I'm most like Alex because her style is kinda tomboy, cool, and laid back just like me.

Want to get to know even more amazing girls who GLO and shine? Check out our Shimmering Star Spotlight series HERE!