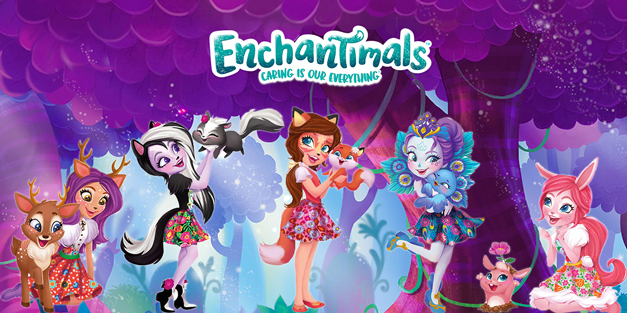 Get to Know the Enchanting World of Enchantimals
Enchantimals are a group of kind, loving girls who are all about friendship, nature, and an unbreakable bond with their animals friends. They have a deep connection to the enchanted world around them and strive for peace and harmony amongst all living things. Their whimsical world is filled with fun, adventure, and lots of surprises. Their motto? Caring is our Everything. So cute!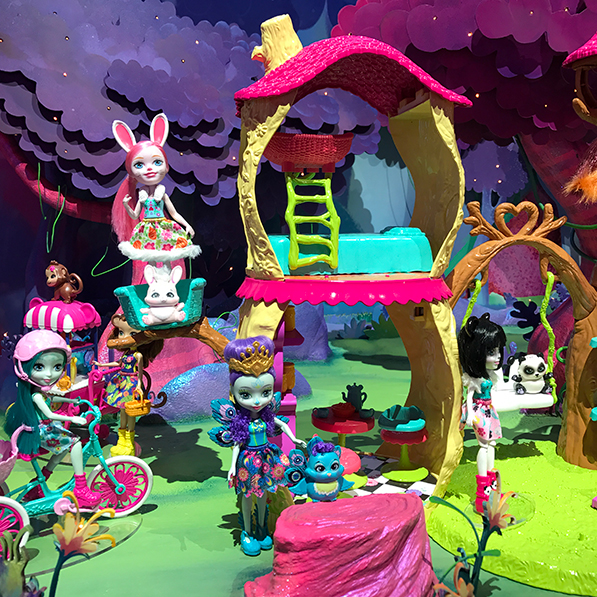 We first saw Enchantimals while attending the Mattel Blogger Breakfast at New York Toy Fair, and we've been dying to share them with our YAYOMGers. Getting an up close look at some of the dolls and playsets that would be released this year was totally amazing – but like you guys, we wanted more. We wanted to know their names, their stories, and to be able to see their adventures come to life. Thankfully, the wait is mostly over. Enchantimals won't be officially launching until Fall, but for now there's a few videos uploaded on YouTube and some info on their website to hold you over. They'll also be getting a 60 minute special!
We decided to bring the Enchantimals to life in our own way. Ready to find out which Enchantimals character is most like you? Get to know each character below and decide for yourself which one would be your FUR-ever friend.
Here's What Your Favorite Enchantimals Character Says About You: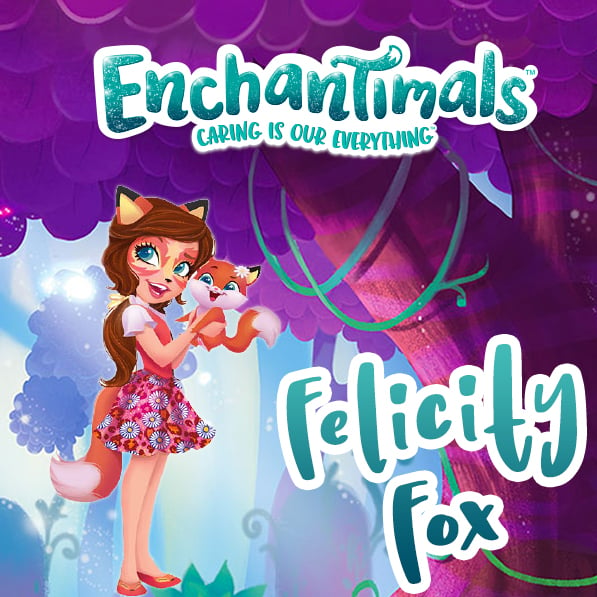 If you love adventure and are full of energy, you're a lot like Felicity Fox. Having the animal powers of a fox, Felicity is always in the mood to explore. She's a great leader and is quick, clever, and always ready for anything life throws at her. If you love to travel or are always picked to be the group leader for a project at school, we think that you and Felicity would definitely get along. Together, your lively spirits and curiosity will take you far.
Your Animal Friend: Flick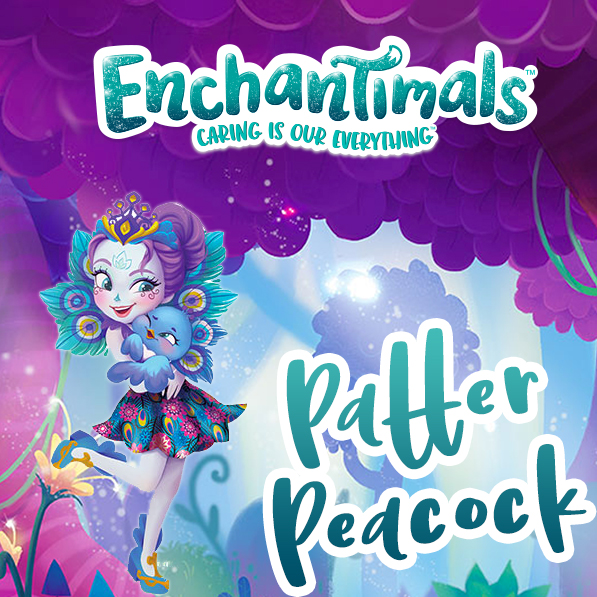 If your outfits are always on point, Patter Peacock is for sure your furever friend! Patter exudes confidence at every turn and inspires her friends to feel great about themselves. While you don't have the ability to fly like Patter does, we have a feeling your vivacious spirit and passion sometimes makes you feel like you're flying. Pair up with Patter and Flap on karaoke night to turn their duo into the perfect three part harmony!
Your Animal Friend: Flap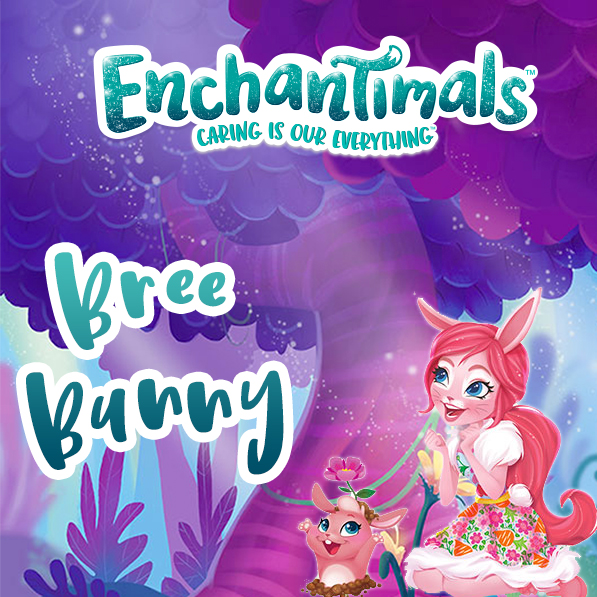 Love crafting, tinkering, and re-purposing everything in sight? If creative energy is constantly flowing out of you, Bree Bunny is definitely your spirit sister. Along with her animal pal Twist, Bree is able to turn anything into an amazing DIY project. Being in tune with her bunny side, Bree has excellent hearing and jumping skills. We have a feeling your sense of observation and bunny-like reflexes are just as great!
Your Animal Friend: Twist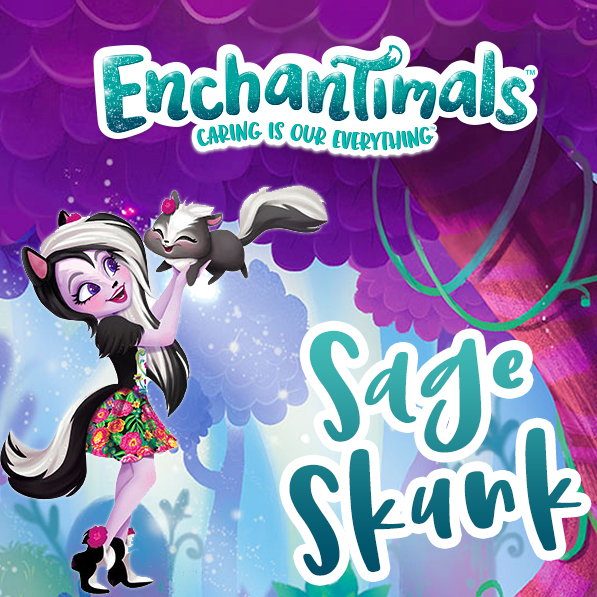 Sage is the ultimate prankster, but she's also incredibly smart. If you feel drawn to Sage, we have a feeling you're a great problem solver just like her. There's no challenge too challenging for you to face and you thrive under pressure. When you're done with all that hard work, Sage and Caper will be there and ready to help you pull the best prank on your BFFs.
Your Animal Friend: Caper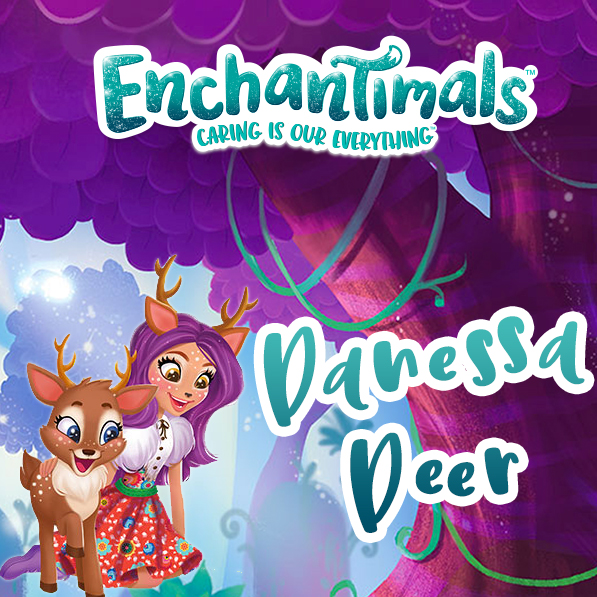 While all the Enchantimals are caring, loving friends, it's Danessa who truly encompasses the phrase "Caring is our everything". She's got a very motherly, nurturing vibe about her and she lives to take care of those around her. If you're the one always dishing out great advice and giving your friends supportive hugs, then we have a feeling that you and Danessa would get along perfectly. Being in tune with her deer side, she's always up for a race with her BFF Sprint. We sure they'd love for you to join!
Your Animal Friend: Sprint
Now that you're in totally in tune with your Enchantimals side, see if you can ace our Monster High: Electrified Quiz!