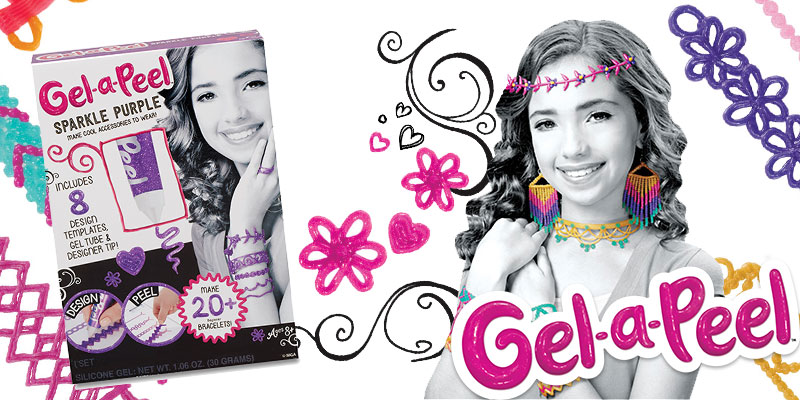 Gel-a-Peel is a Creative New Way to Design Your Own Accessories
Gel-a-Peel is a creative new way to make your own DIY jewelry and accessories! These special DIY kits help you create bold, bright, beautiful jewelry by giving you everything you need to create them, including special tips, patterns, of course, the colorful gel tubes. Check out the commercial and get a closer look at the product!
Gel-a-Peel is really easy to use. Grab a gel tube in your favorite shade, follow the pattern, let it dry, and peel it off! The patterns range from Beginner to Advanced, so there's something for everyone – and once you're a pro at it – you can create your own designs as well.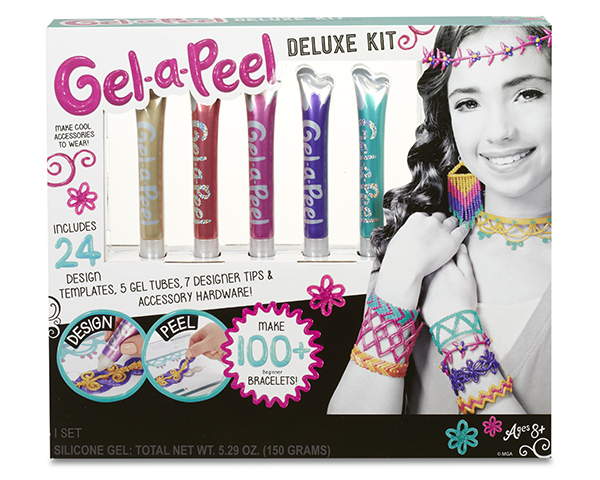 The Gel-a-Peel kits come in a few different varieties. You can get a deluxe kit, that contains 5 colors, 24 pattern ideas, 7 designer tips, and the accessory hardware you need (like the earring clips, keychain pieces, etc). It's a really solid kit that will let you make over 100 bracelets and accessories. The Gel-a-Peel website is full of ideas and tips to get the most out of your kits. For example, the rake tip allows you to create designs that have cool lines running through it, for an awesome texture effect – but if you pull and push the gel tube while using the rake tip, it creates a ribbony effect, making your bracelet even more creative than before.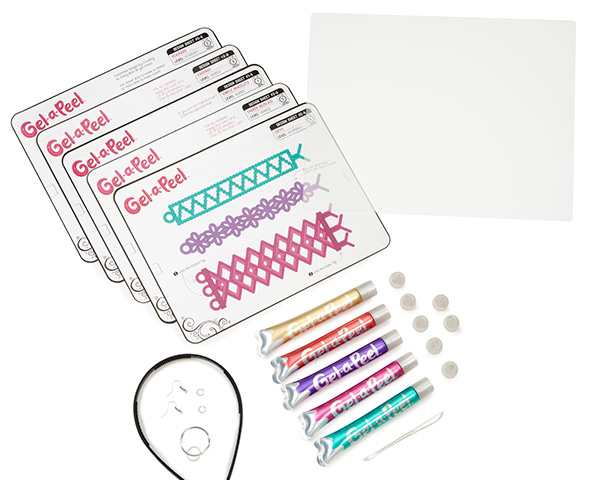 The other kits you can get are smaller sets containing 1-3 additional colors (and some even sparkle) and each come with additional design ideas so you can always be creating something new. We found that these are really fun to make and wear around the house or to a sleepover, but they're not exactly sturdy enough for a lot of wear and tear. The good thing is though that if they break, you can generally repair them by going over the broken area with some fresh gel. Gel-a-Peel are pretty new thing, so we can't wait to see what new colors, patterns, and maybe even non-jewelry products get released down the line. Our favorite Gel-a-Peel accessory so far is the Cat Ear Headband. Meow!
One cool thing you can do with your Gel-a-Peel is create matching accessories for your Bratz and other dolls. (Gel-a-Peel IS made by the same company, afterall!) You can get your hands on the kits at Amazon, Target, and Toys 'R' Us!