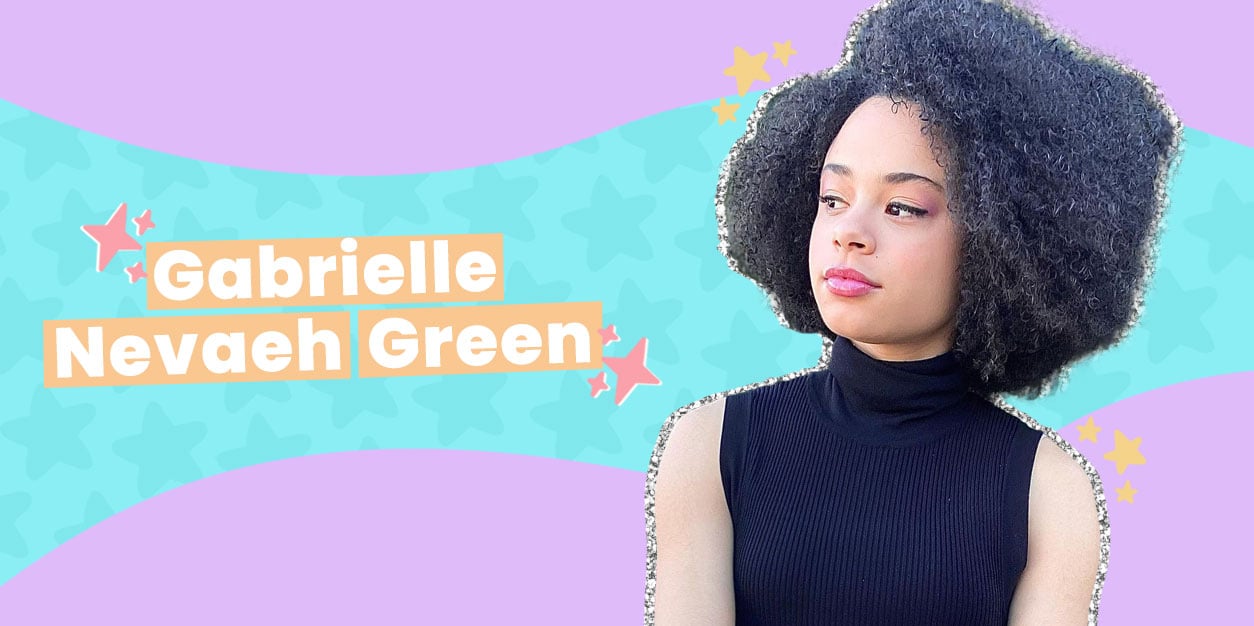 Shimmering Star Spotlight: Gabrielle Nevaeh Green
Each month YAYOMG! selects a Shimmering Star to spotlight. Follow along as we shine a light on girls who represent kindness, positivity, empowerment, philanthropy, drive, and confidence. They're sure to inspire you!
Our Shimmering Star for February is actress, singer, and funny-girl extraordinaire Gabrielle Nevaeh Green!
From All That to Unfiltered, this talented Nickelodeon star keeps us laughing, and with the release of her first single, Radio, she's got us all dancing too! Radio is a high-energy track all about blasting your music loud and getting lost in the music – you can stream it here!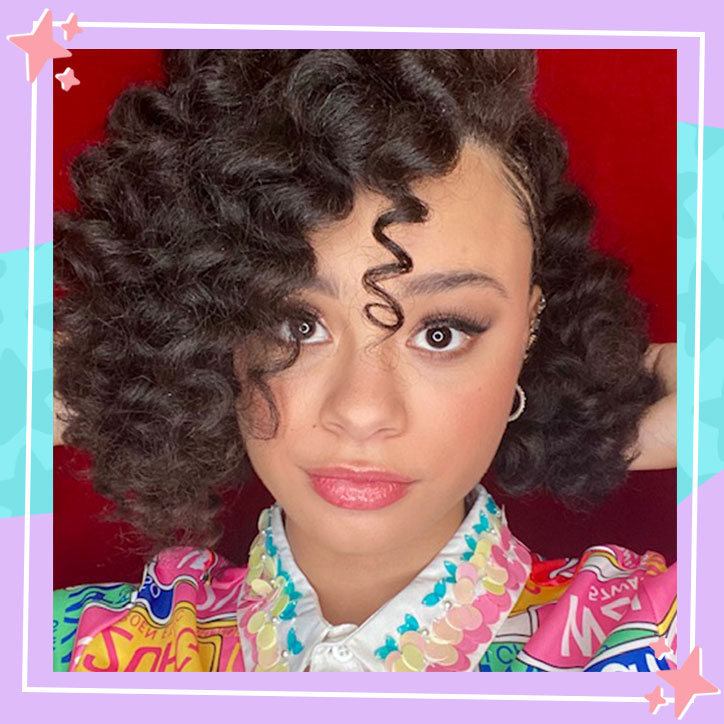 When she's not slaying her Beyoncé impression or working on new music, Gabrielle is all about putting positive vibes into the universe. She often shares motivational messages for her followers and is a vocal activist, passionately speaking out about the causes that matter to her.
Get to know Gabrielle Nevaeh Green as she dishes on Radio, the women who inspire her, and the empowering advice she has for her fans!
Get to Know Gabrielle Nevaeh Green: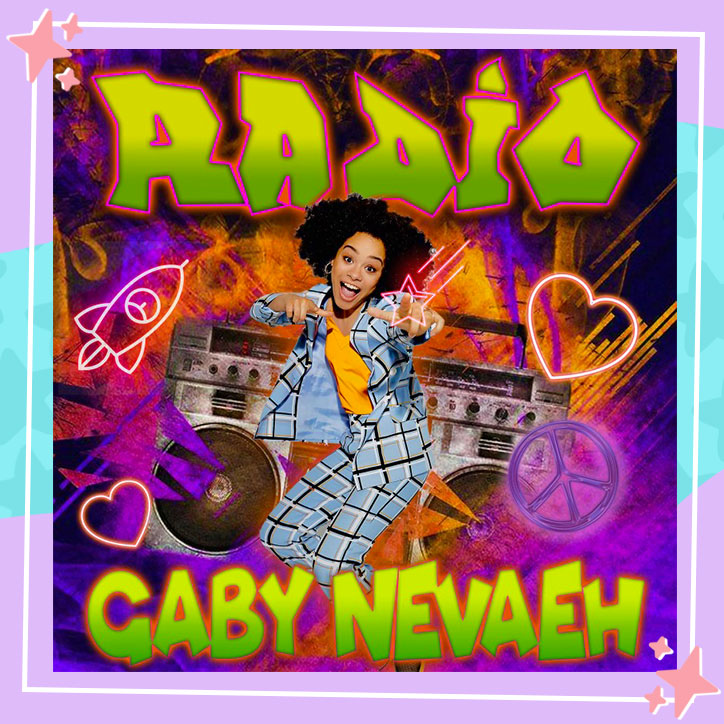 Tell us a little bit about YOU!

GABRIELLE NEVAEH GREEN: Hey guys! I'm Gabrielle! When I'm not working, I love having fun with my friends and family, watching movies, playing with my dog, and eating chocolate!
You recently released your first single, Radio! How do you express yourself through your music, and what has it been like finally sharing your music with the world?

GABRIELLE: It's such an incredible feeling to finally release my first single Radio with the world! It is a really fun song that you guys can dance and party to!

Music, in general, is just incredible because it allows me to share how I'm feeling in that moment and maybe even relate to someone who might feel the same way! I have some incredible songs coming up very soon that I hope you guys love as much as I do!
Being a part of the All That cast, you're a total comedy queen, making kids laugh every week. But we'd love to know, what is something that always makes YOU laugh?

GABRIELLE: There are a TON of things that make me laugh, but something that never fails to make me giggle is watching people trip and fall. I don't know what it is about people falling, but I think it's hilarious to see someone trip over their own feet and not get hurt!
2020 was pretty tough – how are you hoping to make 2021 your year?

GABRIELLE: Well, 2020 really taught me to be patient for what I want but be grateful for what I have. This year, I'm focusing on keeping the train moving toward while also taking a moment to be grateful for all of the amazing things I've been blessed with.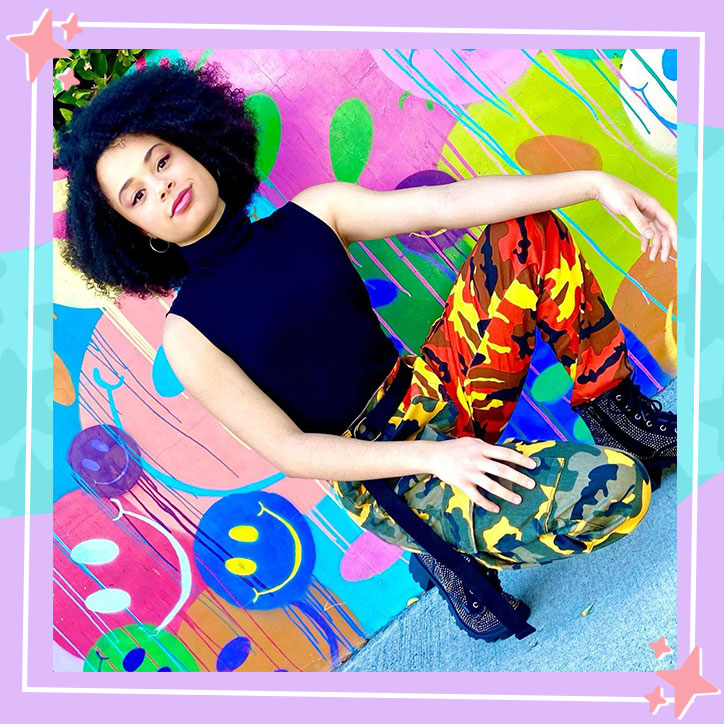 How do you shine bright?

GABRIELLE: I think we all shine when we help others. Even something as simple as giving someone a compliment on how they look or recognizing someone else's accomplishments is one way that we can help each other shine!
The women who inspire me are…

GABRIELLE: Some women that inspire me include Halle Berry, Tracee Ellis Ross, Yara Shahidi, and Zendaya. All of these women have inspired me to keep growing and keep pushing for what I believe in. These women also showed me at a young age that girls who look like me can do incredible things, and that is also a message that I would like to spread to young girls as well!
I am most passionate about…

GABRIELLE: I'm most passionate about spreading love in this world in any way I can. The world can be a scary place sometimes, and it means so much if I can brighten someone's day through my comedy or bring motivation through my social media posts.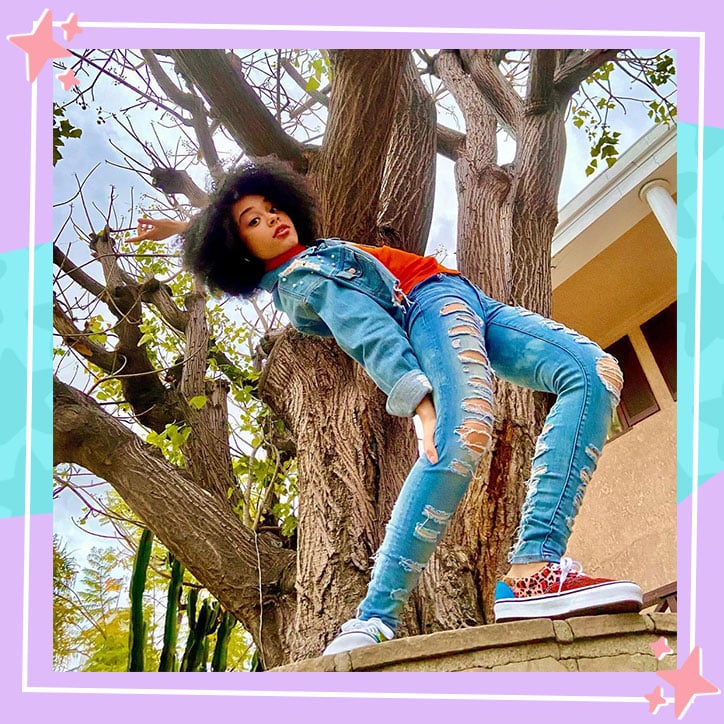 I feel most confident when…

GABRIELLE: I feel most confident when I doing what I love with people I love! When I'm entertaining people is when I feel most confident and when I'm having fun with my family and friends!
My biggest dream is…

GABRIELLE: I hope to continue to be a positive influence on today's society and continue to inspire others to follow their dreams!
The advice I want to share with other girls…

GABRIELLE: Outwork the haters and don't get distracted. If someone's hating on you or telling you that you can't make your dreams a reality, use that energy and put it into your work and prove them wrong. Haters are there to distract you from your destiny, so just keep pushing and keep believing in yourself. You can do anything you put your mind to! You go, girl!
Looking for even more inspiring girls to follow? Our Shimmering Star Spotlight is all about helping you connect with your favorite stars who shine bright – catch up here!