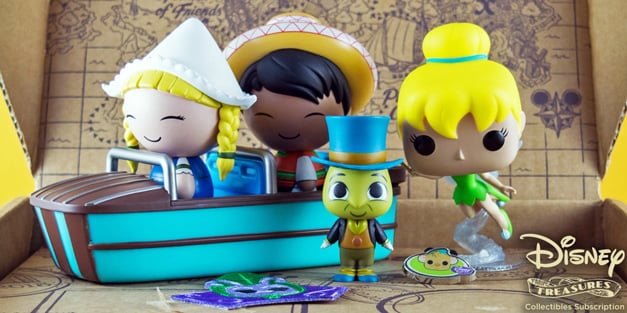 The Funko Disney Treasures: Tiny Town Box is Totally Magical
Small but mighty, the treasures inside the latest Funko Disney Treasures subscription box bring BIG excitement. If you're a hardcore Disney fan, you'll absolutely love the classic characters and Disney Parks references hidden away inside your cardboard treasure chest this month. The Tiny Town theme is taken quite literally by showcasing small fan favorite characters who've had a big impact over the years. In fact, one of the most iconic characters since Mickey Mouse leads the way, Tinker Bell!
Ready to shrink down and see what's inside the August box? All you need is a faith, trust, and a little pixie dust!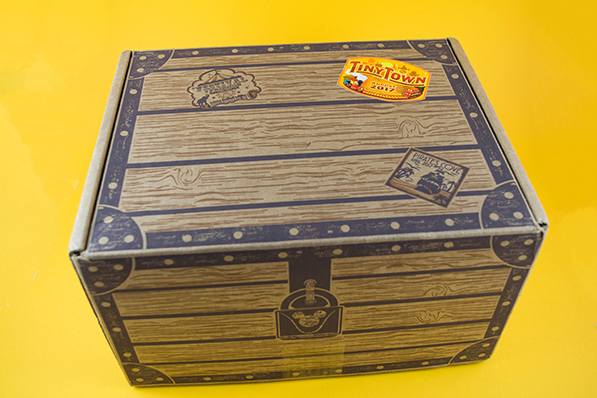 Never heard of Funko Disney Treasures? Click here for our unboxing of Pirates Cove, the first box from back in April where we share lots of info about what subscribers are in for when they sign up. For those of you who are already in the loop, just keep reading on!
Funko Disney Treasures: Tiny Town Unboxing: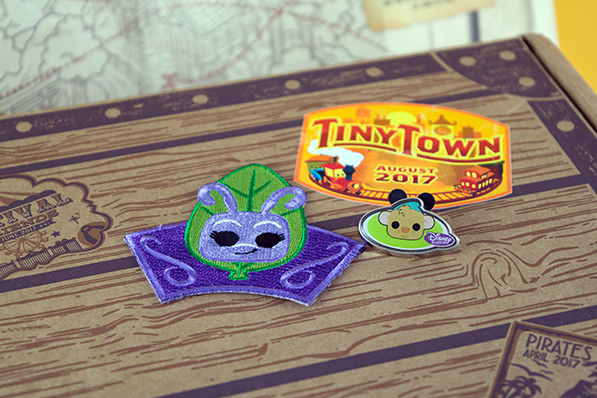 As always, the first goodies you'll find when you open the box are your patch, pin, and treasure map. Since this is the Tiny Town box, subscribers will find a super cute pin of Gus Gus the Mouse from Cinderella and their monthly patch features Dot from A Bug's Life. Can we just take a moment to point out how excited we are that Funko and Disney chose Dot over Flick or Heimlich? We love them so much but it's exciting to see not just a female character get some love, but also a character with a lot less merch in general!
You'll find a Tiny Town sticker inside the box too. Stick it to any surface to help document your treasure-filled Disney journey. We will never get over how beautifully designed these stickers are.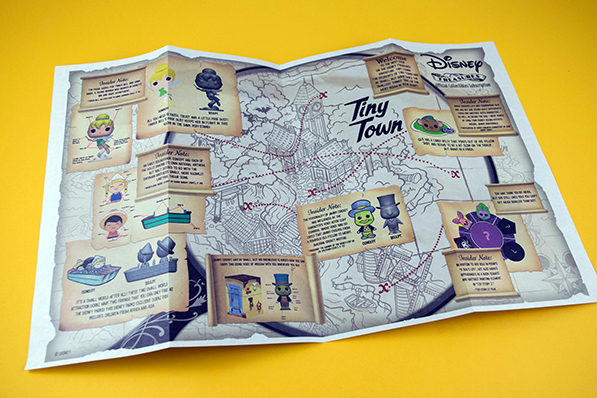 Your Disney Treasures map details out all the goodies found inside the box, complete with insider tips about how they were made and the movies/parks they're from. Did you know that Gus Gus and Jaq, Cinderella's loyal mice, are both voiced by the same voice actor? Even the facts are magical!
One of the most important details of the map is where your journey will take you next. In this case, you'd better not be afraid of Disney villains, hitch-hiking ghosts, or skeletons with big dreams because we're headed to the the Haunted Forest this October. The box will feature a Maleficent POP!, see below for a peek at that item. As die-hard fans of Nightmare Before Christmas, we're definitely hoping to see Jack Skellington represented in the Haunted Forest box. It's also the perfect opportunity for a Haunted Mansion themed item.
Flying Tinker Bell POP! Vinyl Figure: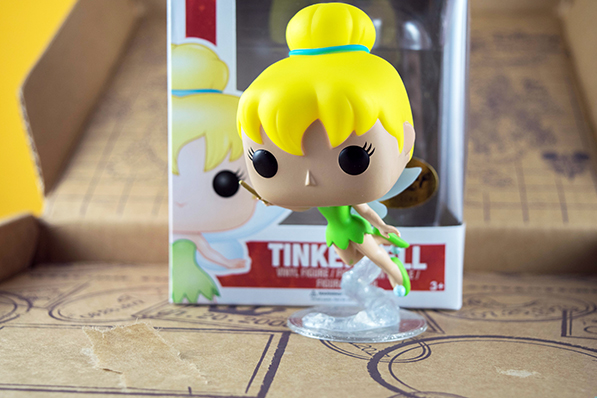 Now, onto the good stuff! The first major item you'll find inside is the exclusive POP! Vinyl figure. Tinker Bell has been represented in POP! form before, but never quite like this. This sassy little fairy takes flight with a swirl of pixie dust magic and even glows in the dark. Even if you're not a fan of Tink or Peter Pan, if you're a Funko collector, you've got to get your hands on this POP! It's super well made and really impressive. There's magic in every little detail, right down to the twinkling sparkles.
It's a Small World Dorbz Ride:
Next we move on to the Disney Parks! The last box included two POP! figures in place of a Dorbz Ride, so it's exciting to see one make it's way into the Tiny Town box. This colorful figure features the children from the Holland and Mexico areas of the It's A Small World attraction. See if you can spot them the next time you set sail on the ride at your favorite Disney Park.
Being Dorbz figures, each of these cuties has an adorable smiling face that says "This song is about to be stuck in your head for the rest of your life! Hope you like it"!
Jiminy Cricket Mystery Mini with Collectible Tin: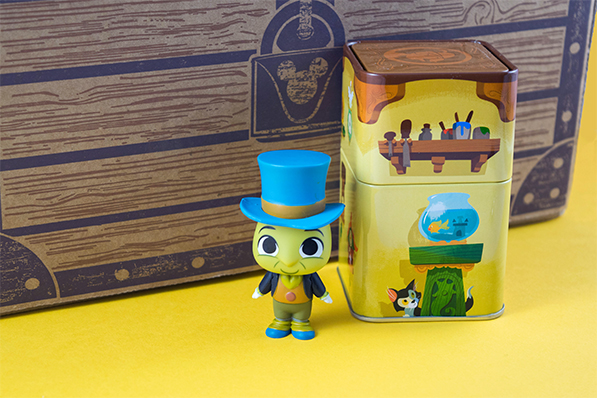 The third and final item you'll find is from Pinocchio. Give a little whistle while you slide open the beautifully illustrated tin and find your new friend Jiminy Cricket inside. These Disney Mini Tins are always our favorite items in the boxes by far. The tins are just so pretty and the figures are just so cute!
Now for what you've all been waiting for, a peek at the exclusive POP! that'll be featured in the Haunted Forest box this October. Trust us, it was worth the wait!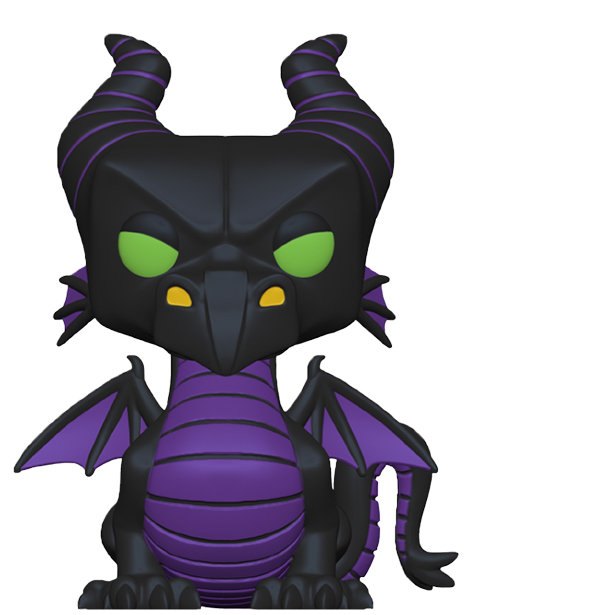 It's Maleficent in dragon form! If this doesn't send shivers down your spine, we don't know what will! In order to receive this extra special Maleficent POP!, be sure to sign up for a Funko Disney Treasures subscription by October 1st. As always, the items in the Disney Treasures subscription are exclusive to this box and aren't available in stores. Don't want to miss out on the magic? Grab a parent and sign up!
To see what was inside previous boxes, check out our unboxing reviews of the Festival of Friends and Pirates Cove boxes. For even more awesome subscriptions we love, click here!