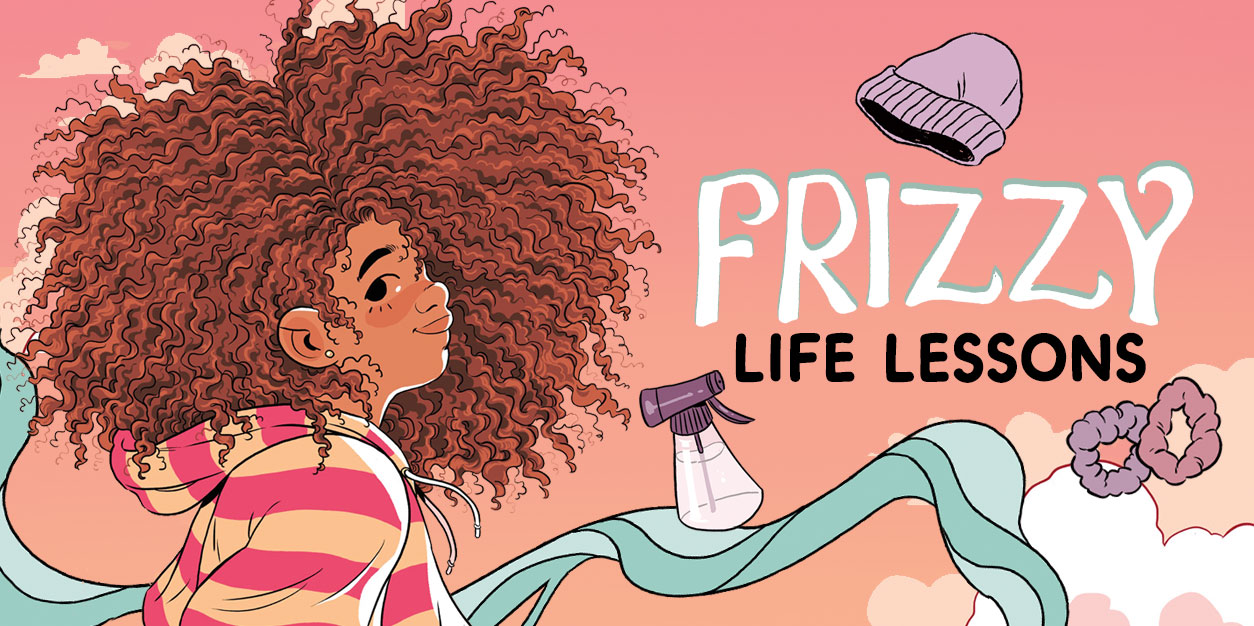 3 Life Lessons We Learned from Frizzy
NOTE: This post is sponsored by Macmillan.
Is there anything better than a fabulous new read that hits on every level? From interesting characters to relatable struggles and super aesthetic pastel artwork, Frizzy is one of those stories you'll find yourself coming back to over and over again. Even better, it's filled with so many life lessons you can carry with you well beyond the final page.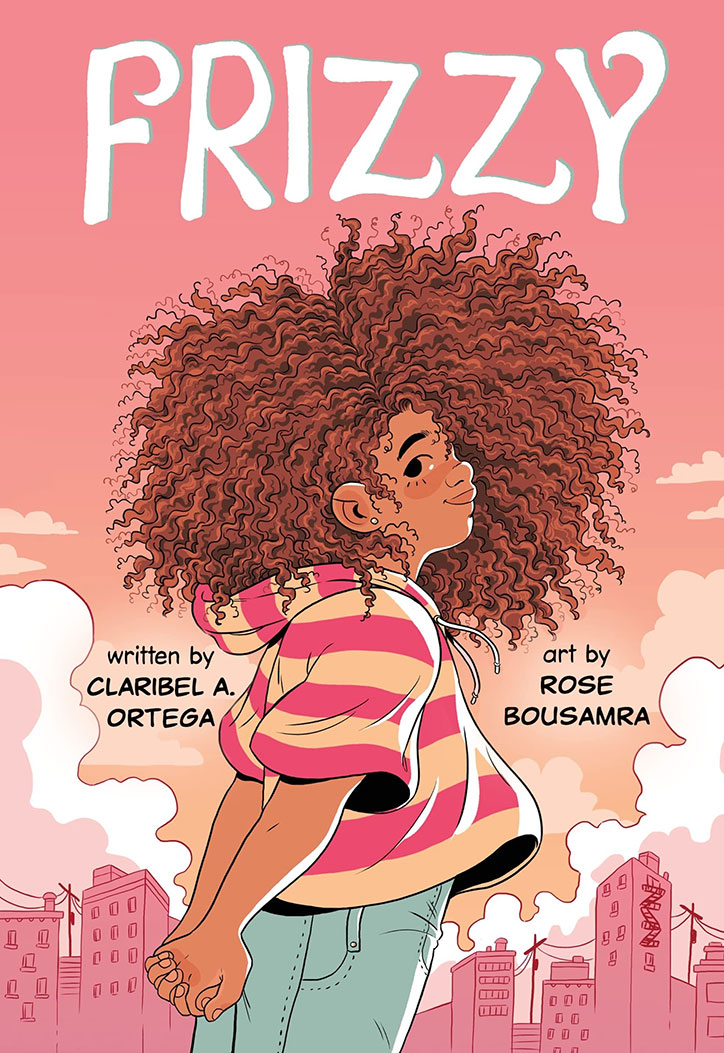 A middle grade graphic novel about Marlene, a young girl who stops straightening her hair and embraces her natural curls.
Marlene loves three things: books, her cool Tía Ruby and hanging out with her best friend Camila. But according to her mother, Paola, the only thing she needs to focus on is school and "growing up." That means straightening her hair every weekend so she could have "presentable", "good hair".
But Marlene hates being in the salon and doesn't understand why her curls are not considered pretty by those around her. With a few hiccups, a dash of embarrassment, and the much-needed help of Camila and Tia Ruby—she slowly starts a journey to learn to appreciate and proudly wear her curly hair.
Frizzy
AUTHOR: Claribel A. Ortega
ILLUSTRATOR: Rose Bousamra
PUBLISHER: First Second
DATE: October 18, 2022
Frizzy is a brand new graphic novel by Claribel A. Ortega and Rose Bousamra about a young Dominican girl named Marlene who decides to stop straightening her hair and embrace her natural curls. What feels simple on the surface runs so much deeper – this uplifting and heartwarming story covers everything from self-esteem struggles to unfair beauty standards and shines a light on the importance of embracing the things that make you who you are.
It's an amazing read we know you'll love, and today we're dishing on all the life lessons we learned from Marlene while reading Frizzy.
Life Lessons We Learned from Frizzy:
Find Your People:
Whether you're feeling down because of a misunderstanding with your parents, a bad grade, or just feeling like you can't truly express yourself like Marlene in Frizzy, surrounding yourself with a solid support system is the best thing you can do.

Whether it's a loyal and caring best friend like Camila or a cool aunt who always seems to get exactly what you're going through, having someone in your corner when you're feeling down makes all the difference.
Find people who lift you up and make you feel great, and you'll never feel alone!
Communication is Key:
Marlene hates her weekly trips to the salon to get her hair straightened. For her, it's not just about the long, boring day in the salon chair – there's so much more to it than that. If everyone believes Marlene "looks her best" when her hair is straight, does that mean she'll never be her best self when wearing her natural curls? These little comments weigh on her mind in a big way, bringing down her confidence and her whole vibe. But anytime she's ever tried to bring it up to her mom, it always seems to start a fight.

We've all been there, feeling like there's a topic we just can't talk to our parents about, but we promise you'll feel better if you do – even if it's awkward or a little upsetting. If there's something you need to talk about with a friend or family member that you're not sure how to approach, being honest, direct, and kind is a great place to start.
Marlene and her Mom's relationship grows stronger after their heart-to-heart because, at the end of the day, communication is truly so important.
Celebrate Who You Are:
You'll never feel better than when you're letting your true self shine, but we get it – sometimes there's someone or something that makes you want to curl up under a blanket and hide. For Marlene, it's always been easier to ignore the comments from her classmates about her hair or go along to the salon to make her mom happy. But you can only hide who you are for so long before it starts to hurt.

After a major revelation during a conversation with her Tía Ruby, Marlene realizes not only is her natural hair good hair, she feels most like herself when her curls are flowing free. Her confidence shines after figuring out her hair sitch and discovering that her curls aren't just hair – they're a representation of her family and her heritage.
It feels great to share the most authentic version of yourself with the world, and Marlene helps remind readers to try that bold look, follow their passions, and celebrate who they are!
Discover more Frizzy fun:
✨ Want to find out what's in Marlene's backpack and enter to WIN a Frizzy prize pack? CLICK HERE!
? Ready to get reading? Frizzy is now available from Macmillan.