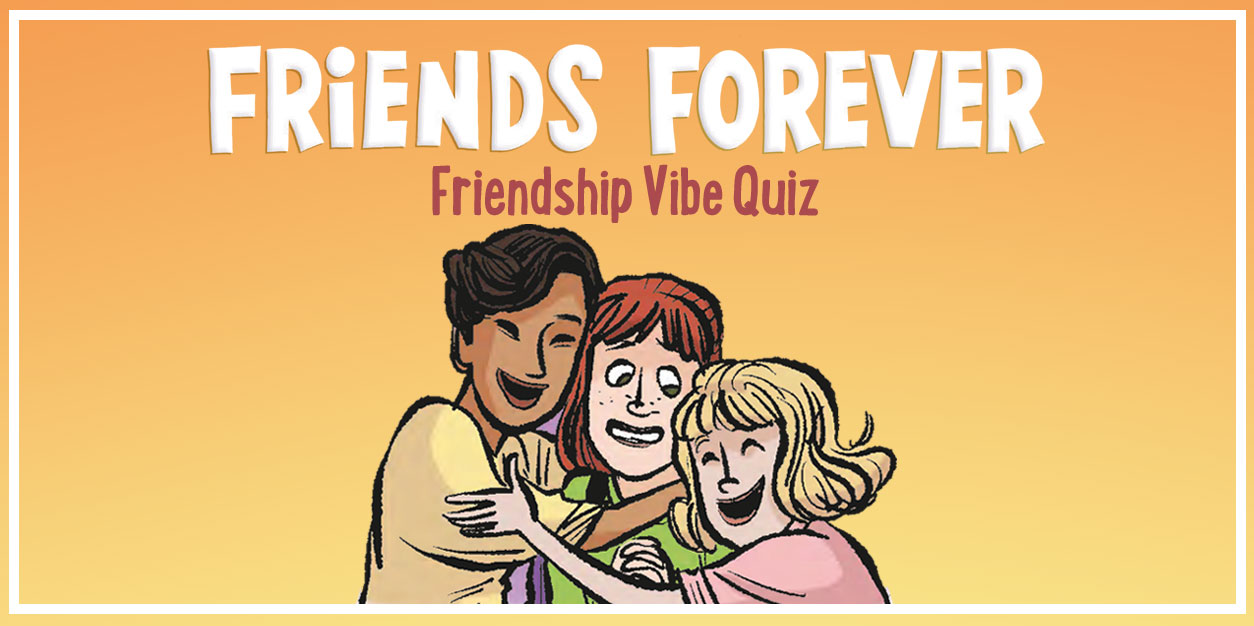 QUIZ: What's Your Friends Forever Friendship Vibe?
This post is sponsored by Friends Forever.
Friends Forever is finally here, and if you've been keeping up with the amazing Real Friends graphic novel series, you know that Shannon's struggles are always super relatable.
Throughout the previous books, Real Friends and Best Friends, Shannon has been through SO much on her journey to find herself, be the perfect student, and figure out where she fits in. In Friends Forever, out today from author Shannon Hale and illustrator LeUyen Pham, Shannon is in the eighth grade, ready to conquer her final year of middle school with a squad of new besties by her side.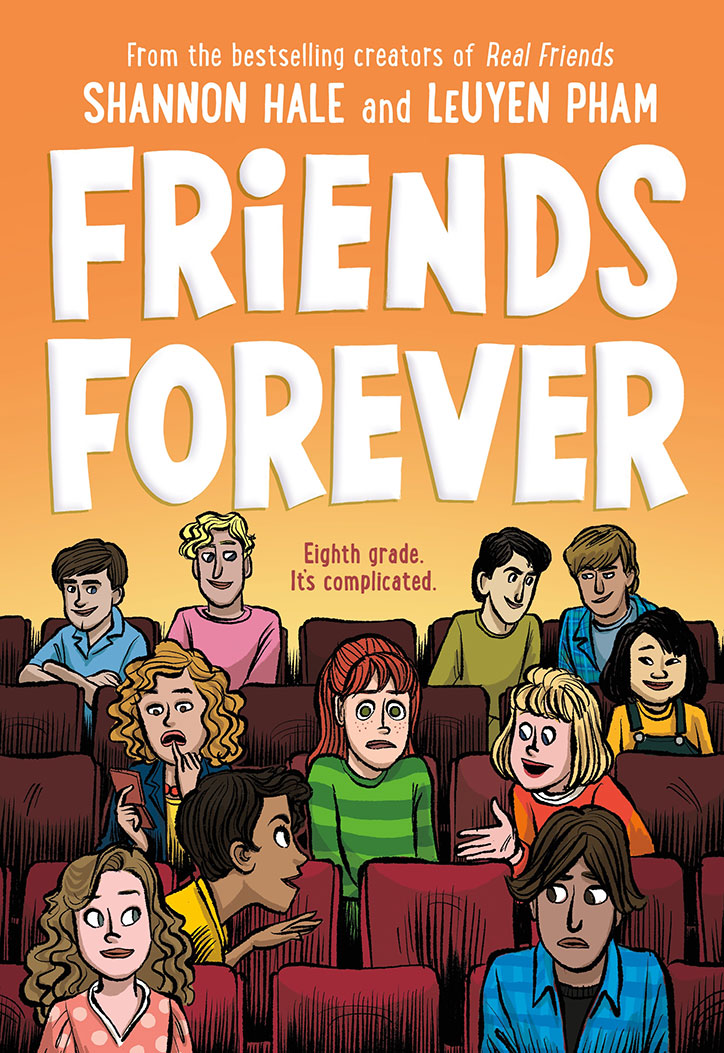 Following up their mega-bestselling Real Friends and Best Friends graphic memoirs, Shannon Hale and LeUyen Pham are back with Friends Forever, a story about learning to love yourself exactly as you are.
Shannon is in eighth grade, and life is more complicated than ever. Everything keeps changing, her classmates are starting to date each other (but nobody wants to date her!), and no matter how hard she tries, Shannon can never seem to just be happy.
As she works through her insecurities and undiagnosed depression, she worries about disappointing all the people who care about her. Is something wrong with her? Can she be the person everyone expects her to be? And who does she actually want to be?
With their signature humor, warmth, and insight, Shannon Hale and LeUyen Pham have crafted another incredible love letter to their younger selves and to readers everywhere, a reminder to us all that we are enough.
Friends Forever
AUTHOR: Shannon Hale
ILLUSTRATOR: LeUyen Pham
PUBLISHER: First Second
DATE: August 31, 2021
If you thought things were complicated before, things are about to get really tough as Shannon struggles with self-esteem and feeling like she's not enough. Juggling everything from friendships that don't quite fit to feeling like she isn't living up to her parent's expectations, Friends Forever is a total page-turner, filled with relatable feels.
There's nothing more relatable than her friendship struggles, though. In every book, Shannon learns and grows through the tough stuff, and through it all, she's a fiercely loyal person who'd do anything for her friends – but it doesn't come without complications. Through insecurities and bumps in the road, Shannon is starting to get a handle on this whole friendship thing – and you can too!
What's YOUR friendship vibe? We put together a quiz to help you find out so you can be a seriously amazing friend!
QUIZ: What's Your Friends Forever Friendship Vibe?:
Find out your friendship vibe to learn where you fit in your squad and get some fun hangout tips by taking our Friends Forever friendship quiz!
Dealing with drama like Shannon? Click here to get some Friends Forever inspired friendship advice from Shannon herself, written by author Shannon Hale!