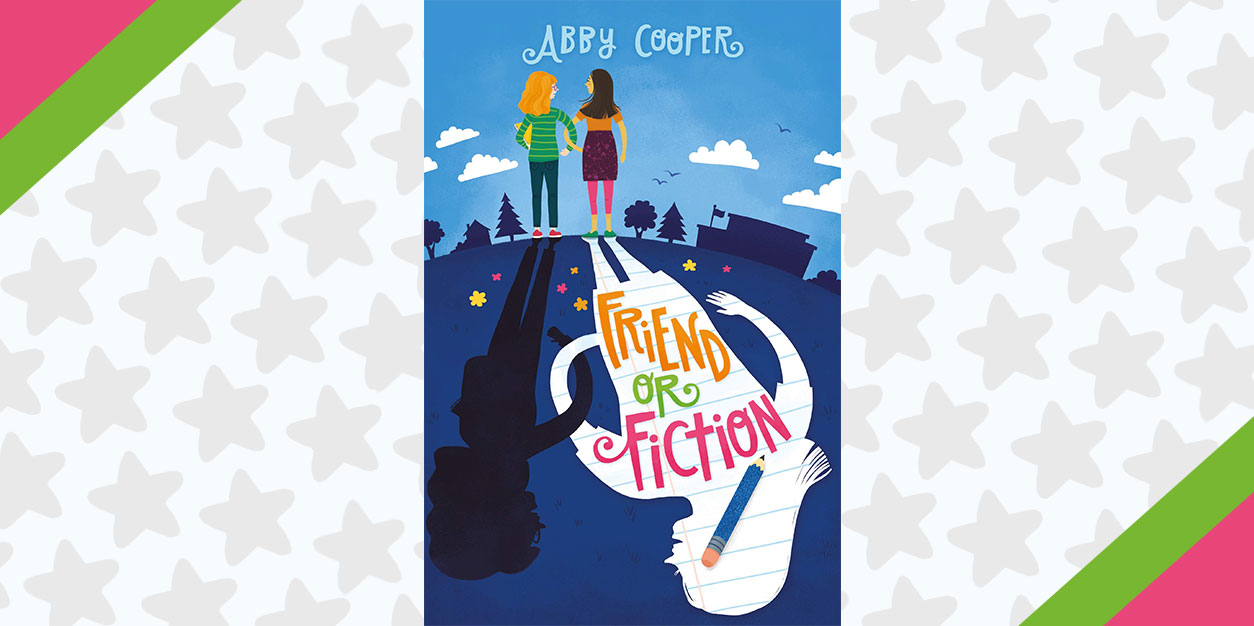 5 Fun Facts About Friend or Fiction
Have you ever wished you could dream the perfect friend into existence? Someone you can share all your secrets with, spend all your time with, and who'll never move away? In Friend or Fiction, young writer Jade does exactly that.
Jade lives in a small town that everyone always seems to leave. Year after year, her friends have all moved away with their families, leaving her to handle 6th grade all on her own. To make things worse, her father recently received a cancer diagnosis that has affected the entire family. Feeling lonelier than ever and in desperate need of a friend by her side, Jade takes to her trusty yellow writer's notebook and begins writing stories about her perfect bestie named Zoe.
To her surprise, a girl named Zoe moves to town! Is it a coincidence, or has Jade's creation come to life? And now that Zoe is here, will their friendship be as perfect as it is on the page?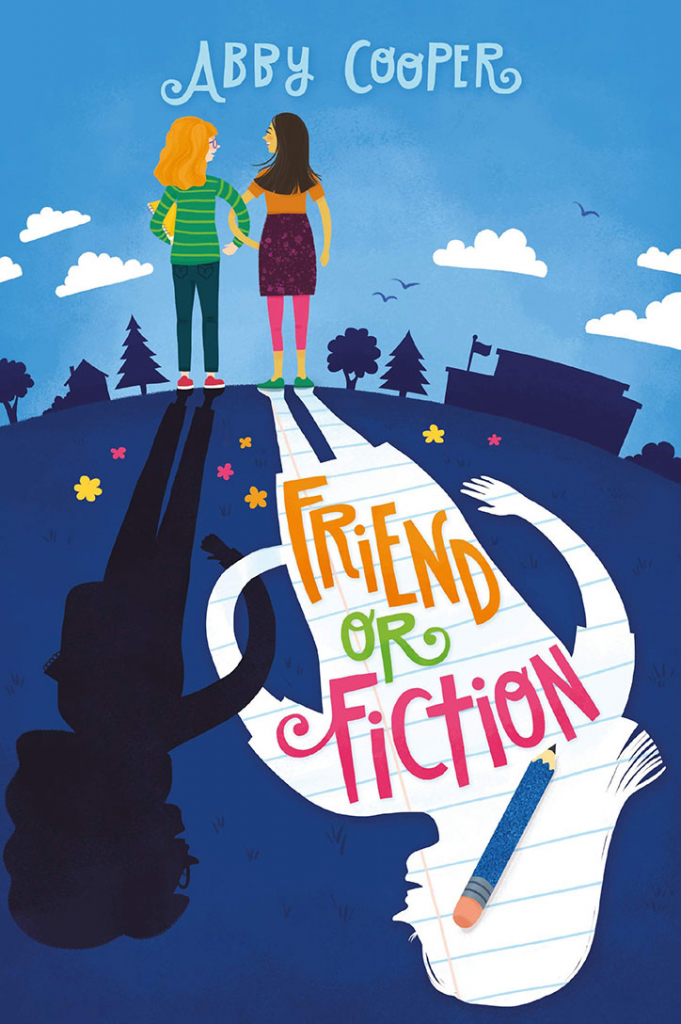 One creative middle-schooler discovers that the best friend a girl can have is the one she makes herself in this charming magical realism read.
Jade's life hasn't exactly been normal lately, especially since her dad's cancer diagnosis. Jade wishes her family could leave their no-name town in Colorado already–everybody else does sooner rather than later, including every best friend Jade's ever had. So she makes one up. In the pages of her notebook, she writes all about Zoe–the most amazing best friend anyone could dream of.
But when pretend Zoe appears in real life thanks to a magical experiment gone right, Jade isn't so sure if she likes sharing her imaginary friend with the real world. To keep her best friend (and even make some new ones), Jade learns how to cope with jealousy, that friends should let friends be true to themselves, and that maybe the perfect best friend doesn't exist after all.
Friend or Fiction
AUTHOR: Abby Cooper
PUBLISHER: Charlesbridge
DATE: October 8, 2019
We love the "oppservations" Jade shares throughout the story and her passion for writing. Aspiring young authors will love the writing tips woven into this heartfelt story of family, friendship, and embracing your imperfect life. Author Abby Cooper is the master of tackling relatable middle school struggles with a sprinkle of magic and a whole lot of heart, and her books are always some of our absolute favs.
Abby Cooper has shared 5 fun facts about bringing Friend or Fiction to life. Keep on scrolling to learn more about this charming read!
Author Abby Cooper Shares 5 Fun Facts About Friend or Fiction: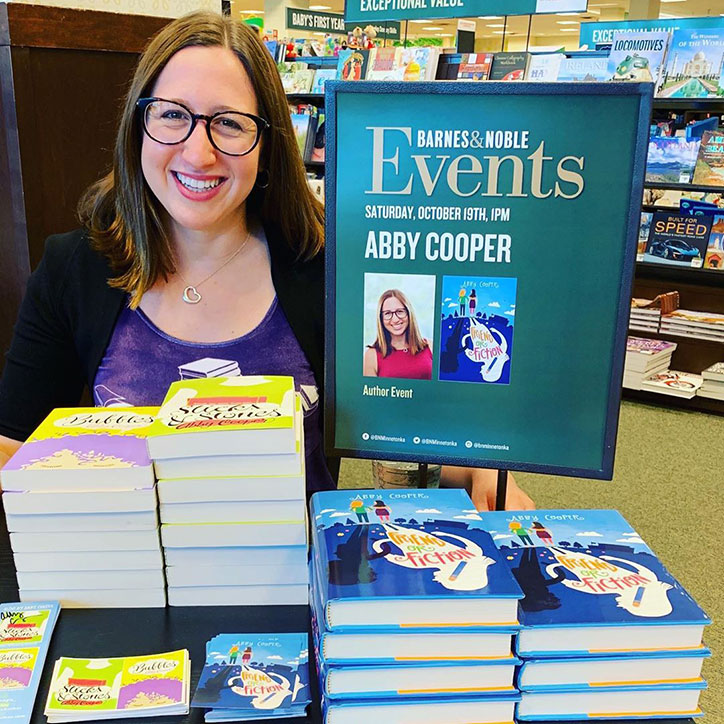 I got the idea for the book simply by thinking about reading and writing.

When you're reading or writing a book you love, it can feel like the characters are real. That thought made me wonder what it would be like if fictional characters actually were real, and poof! Hello, new book idea.
Sometimes I borrow character names from people I know in real life.

I love coming up with names for characters. Most of my main character's names are ones I don't have a personal connection with, but when it comes to supporting characters, I like to look within my own life.

In the pages of Friend or Fiction, you'll find names of my cousins, my neighbors, my friend's babies, and a special former student.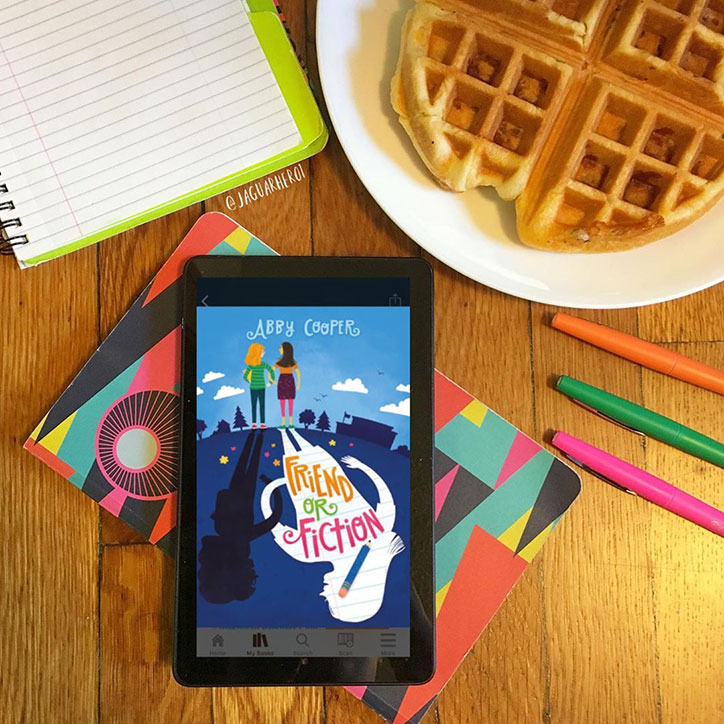 Like Jade, I struggled with finding a best friend.

I had a lot of friends in elementary and middle school, but it took a long time until I had someone I considered my best friend. I think a lot of kids experience this, so I hope the book shows them that they're not alone. (And anyway – it's totally fine not to have a best friend! Groups of friends are great too.)
I included certain writing tips in the book to help other writers – but also to remind myself of certain things!

Jade gets a lot of writing tips from her teacher, Mrs. Yang. Some of my favorite tips in the book include:

– It's good for writers to take a break once in a while.

– Writing is choosing which words to use – and which to leave out.

– First drafts don't have to be amazing. They just have to exist.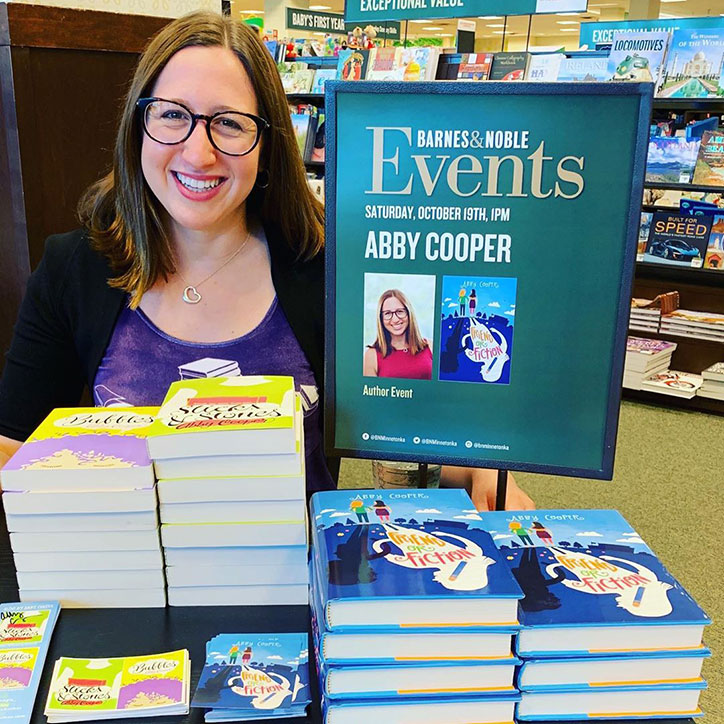 Oppservation! Making up words is fun.

In the book, Jade writes oppservations, which are observations about something opposite. Writing these down helps Jade make sense of/deal with the world. And honestly? Writing them helped me do the same thing!
In need of even more relatable reads? Click here for 5 Fun Facts about The Paris Project by Donna Gephart!