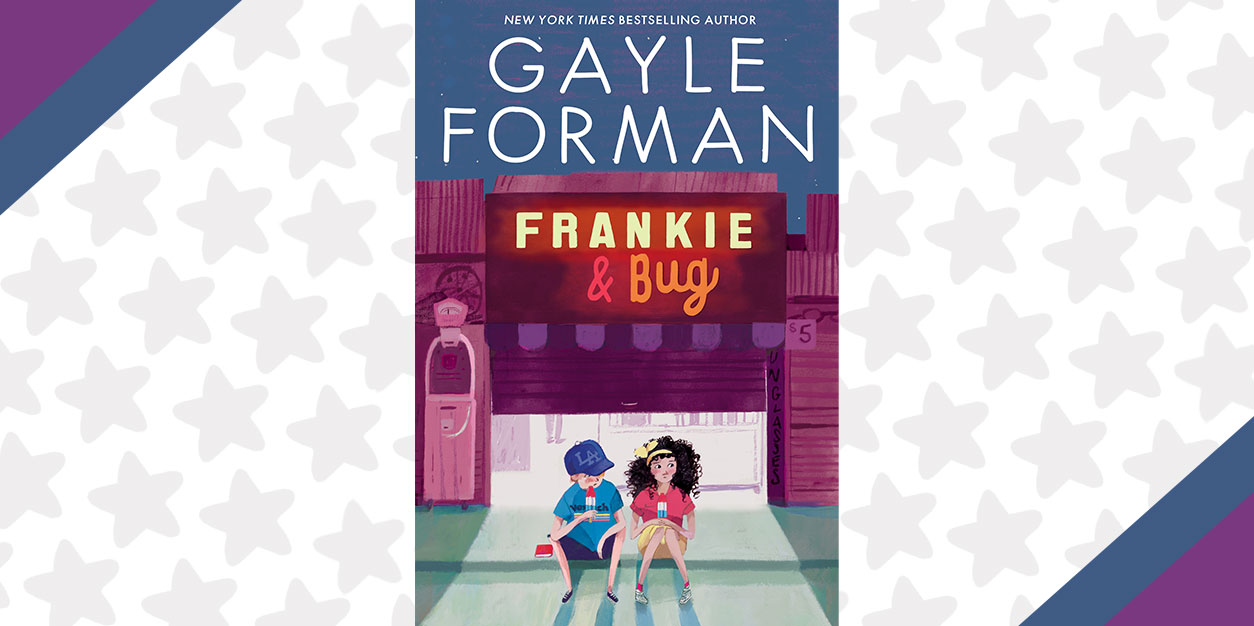 New Wave Music & Short Lines at Disney: 6 Fun Facts About '80s Life in Frankie & Bug
In need of some summertime vibes to get you through the chilly fall and winter days on the horizon? We've got a perfect pick for you! Frankie & Bug is filled with mystery, '80s nostalgia, and an adventure starring two unlikely besties who find each other during a time where they're both in need of a friend.
Picture this – it's 1987, and 10-year-old Beatrice, aka "Bug," is looking forward to spending her summer the way she always does, with her older brother Danny on the Venice Beach boardwalk. But Danny is more interested in hanging out with his friends than his little sister, and Bug's mom is too busy with work, so she's forced to spend the summer with Frankie, the nephew of her mom's best friend and upstairs neighbor that she's never met, not to mention, doesn't even like the beach! Spending time with someone new isn't exactly what Bug had planned, but the two make the most of their summer together, bonding over a town mystery and understanding each other in a world where they feel misunderstood.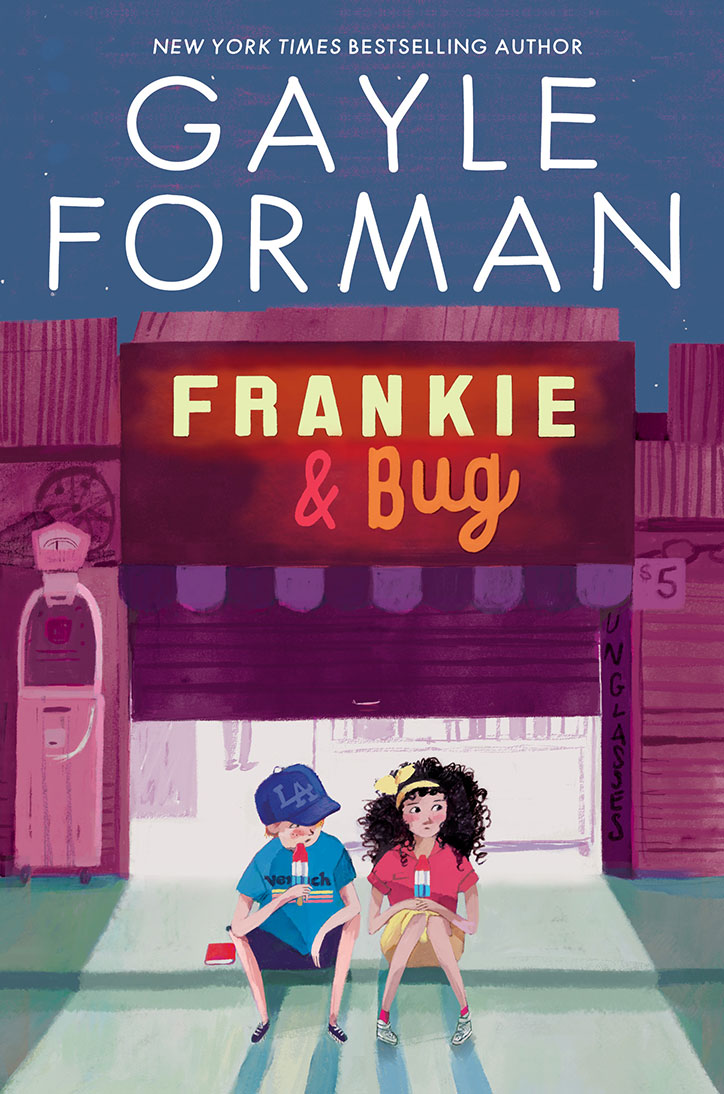 In the debut middle grade novel from #1 New York Times bestselling author Gayle Forman comes a poignant and powerful coming-of-age story that follows a young girl and her new friend as they learn about family, friendship, allyship, and finding your way in a complicated world.
It's the summer of 1987, and all ten-year-old Bug wants to do is go to the beach with her older brother and hang out with the locals on the boardwalk. But Danny wants to be with his own friends, and Bug's mom is too busy, so Bug is stuck with their neighbor Philip's nephew, Frankie.
Bug's not too excited about hanging out with a kid she's never met, but they soon find some common ground. And as the summer unfolds, they find themselves learning some important lessons about each other, and the world.
Like what it means to be your true self and how to be a good ally for others. That family can be the people you're related to, but also the people you choose to have around you. And that even though life isn't always fair, we can all do our part to make it more just.
Frankie and Bug
AUTHOR: Gayle Forman
PUBLISHER: Aladdin
DATE: October 12, 2021
Frankie & Bug isn't just a story about summer mysteries and adventure – it's a relatable story about growing up, being a good ally, and discovering your found family. We're so excited to share that author Gayle Forman is taking you beyond the pages of this amazing new read by sharing six ways the world is different (and not so different) from how it was in 1987.
From New Wave music to short lines at Disneyland, keep on reading as Gayle Forman sets the stage for the '80s vibe you'll find within the pages of Frankie & Bug.
Author Gayle Forman Shares 6 Fun Facts About Frankie & Bug & How Life was Different in the 1980s:
FACT #1:
In the '80s, kids like Bug were allowed to roam around alone, even at the age of ten, even without a cell phone to call home!
We didn't have cell phones anyway, just these weird payphones on the street where you had to insert a dime to make a call unless you had no money, and then you made a collect call, making the person on the other end pick up the charges, which were much more than a dime!
FACT #2:
New Wave music was huge! Duran Duran. Oingo Boingo. I made a playlist for the book where you can hear historical music of the time. Check it out here.
FACT #3:
Soap operas—hourlong daytime TV drama fests—were a Big. Thing.
Everyone watched them and discussed them, even though soap operas were boring and someone on the show was always dying and coming back to life. So kinda like Marvel Universe, only with no CGI and a lot more kissing. If you could not watch an episode live, you would tape it with something called a VCR.
This is because we did not have TiVo. Or streaming. Or YouTube. If you missed a TV show, you would wait to see it in re-runs (when one of the five channels played the repeated episodes over again). Movies, however, stayed in the theaters for like, forever, so if you missed its opening weekend, it was no big deal. I saw Dirty Dancing at least 10 times in the summer it came out. Matinees were $2.50.
FACT #4:
People villainized things they feared or did not understand. We still do that now. We just maybe villainize new things we fear or don't understand.
FACT #5:
Disneyland did not have fast passes. You just showed up and got in line for rides. And the lines were so short, you could go on even the popular rides like Space Mountain a bunch of times like Frankie and Bug do in the book.
I don't know about you but the last time I went to Disneyland, I spent all day going on like four rides and did not even make it on Space Mountain once. Even the monorail had an epic long line!
FACT #6:
Kids like Frankie often did not have the words to describe how they felt or who they were, and often felt like they were the only person like them in the world.
Kids like Frankie are never the only ones like them in the world. Whoever you are, your people are out there.
That held true then, and it holds true now.
In need of another amazing read? We're giving away a prize pack inspired by The Troubled Girls of Dragomir Academy, an empowering story filled with magic and girl power, set at a mysterious boarding school where nothing is quite as it seems.