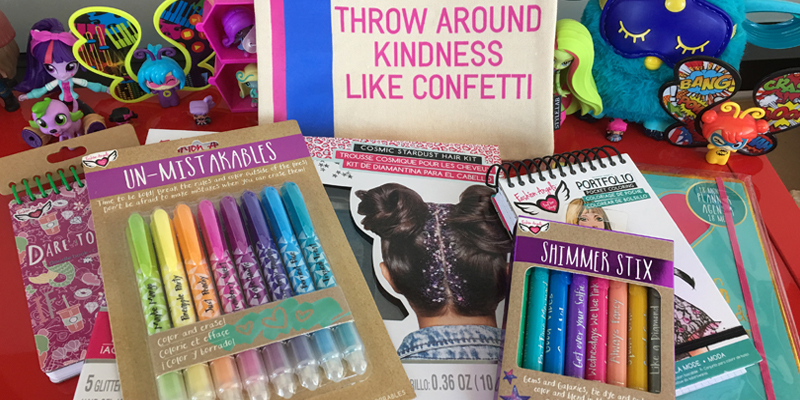 5 Fabulous Back to School Must-Haves from Fashion Angels
We've mentioned Fashion Angels products before on YAYOMG, because they make some of the very best creative and crafty stuff out there. From DIY kits to creative planners to fashion sketchbooks, Fashion Angels pretty much makes it all – and makes it all super cute!
That's why when they sent us a box filled to the brim with fabulous goodies from the Fashion Angels and Style.Lab brands, we KNEW we had to test them all out and share them with you guys! Here's what we got in our Fashion Angels Back to School Haul!
Super Cute 18-Month Planner:

This isn't your ordinary planner/agenda – this is the type of planner dreams are made of. It'll help keep you organized all year long from homework to projects to any after-school sports or clubs! Unlike your typical planner, the Style.Lab planners come with a fun quote/design on the front and page after page of goodness crammed inside.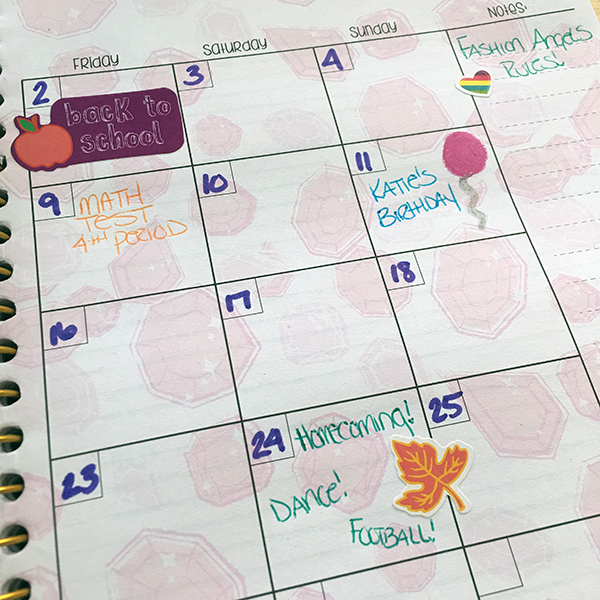 There's your usual calendar and planner-type pages, helping you see your month and week at glance, but there's also pages with creative prompts and other ways to help you keep a record of YOU throughout the year.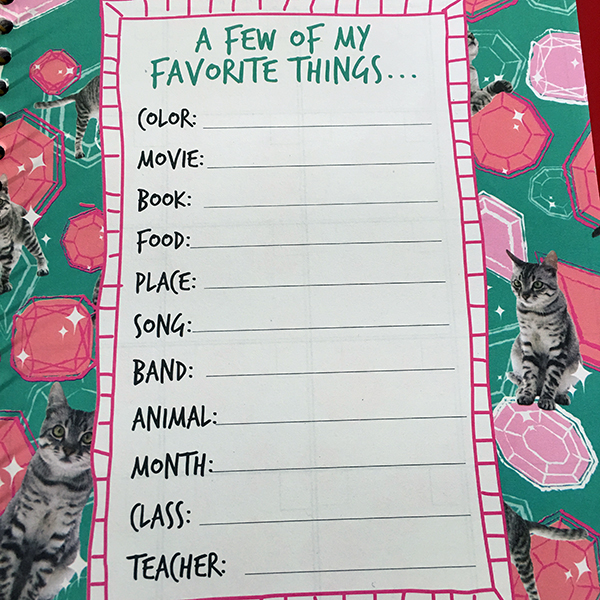 By helping you document your favorite song of the moment to you and your BFFs best hangs of the month, you'll want to keep this planner as something to look back on in the future. It'll be the perfect way to remember everything you did and cared about that year, and once you're ready to graduate, you'll be able to see everything you did and how much you grew that year! It's like an agenda and a journal hugged really hard and popped out this planner in a beautiful cloud of glitter. Pretty cool.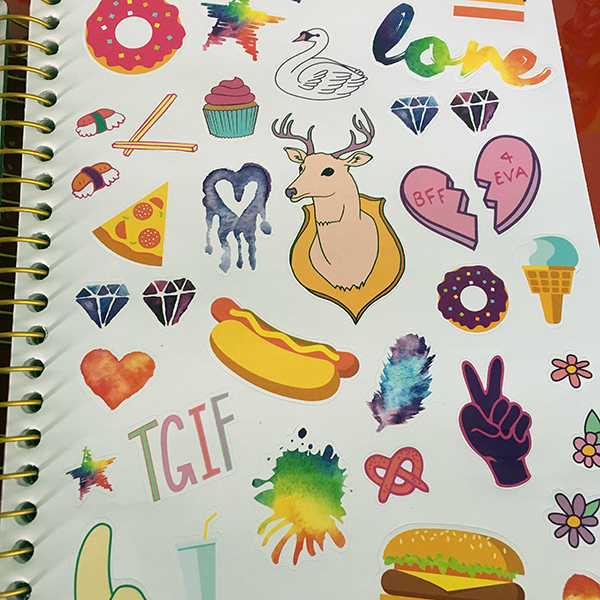 Oh, and there's even pretty quote pages and TONS of stickers to help you bring your notes and schedule to life. It's definitely our #1 pick for fabulous back to school goodness this year.
Un-Mistakeables and Shimmer Stix: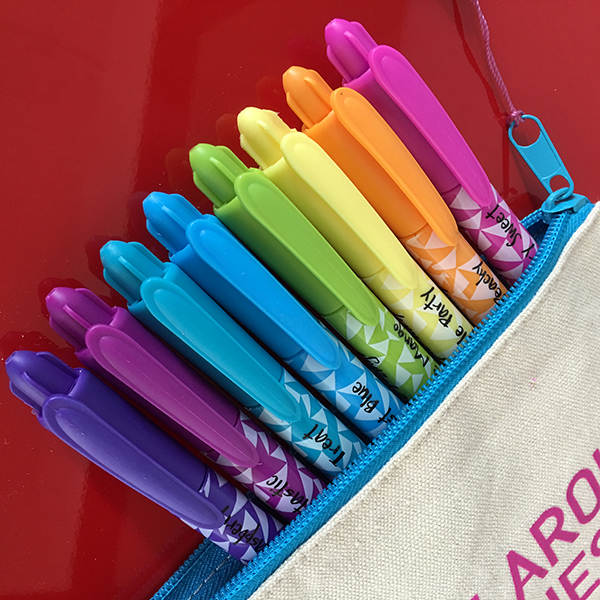 In our box we got a set of erasable markers (Un-Mistakeables) and metallic crayons (Shimmer Stix) that we couldn't wait to tear open and start creating with. They're great for glamming up the pages of your planner or bringing your school project to the next level with bright colors and lots of sparkle.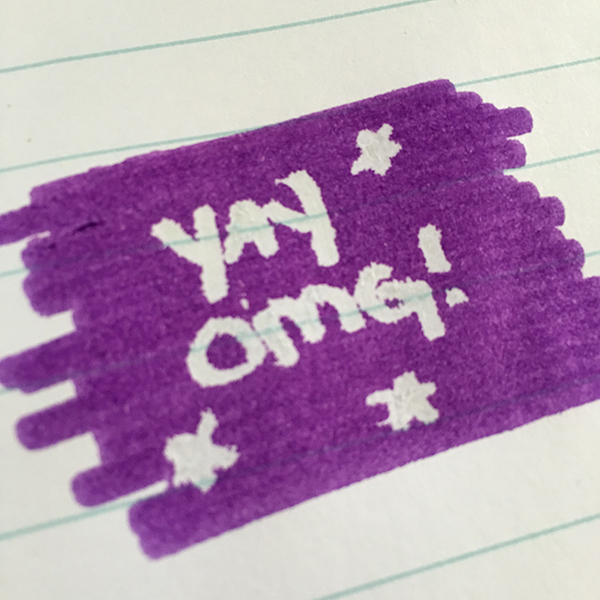 The erasable markers come in 8 bright, deliciously named colors, each donning a super cool pattern and eraser. These markers can be used as normal in a coloring book or any way you like to doodle, but when you flip them over, the eraser lets you write secret messages and make really cool patterns by totally erasing the color you just drew with. (Or for erasing mistakes, of course!) They're basically magic.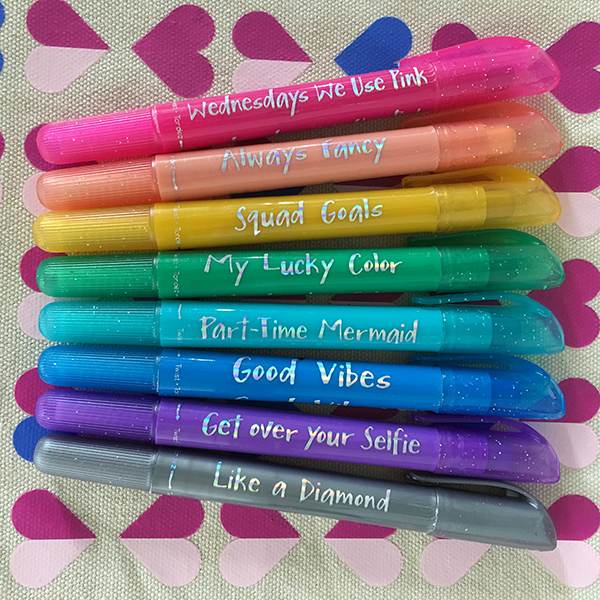 The metallic crayons aren't like the crayons you're used to. They're soft, twisty, and blendable so that you can make ombre designs or just add a little shine to whatever amazing artistic creation you're working on. Each pack comes with 8 totally glam colors, each with a cute phrase on them. (Our Fav: Wednesdays We Use Pink!) We only used ours in our planner so far, but we've got big plans to create some galaxy-inspired designs with our Shimmer Stix. Pro Tip: Try these on black paper to really see them shine!
We didn't try 'em, but Fashion Angels Smelly Jellies (scented gel highlighters) and their Draw Something colored pencil sets also look perfect for pairing with your planner or totally boring homework assignment.
Dare to Doodle Mini Book: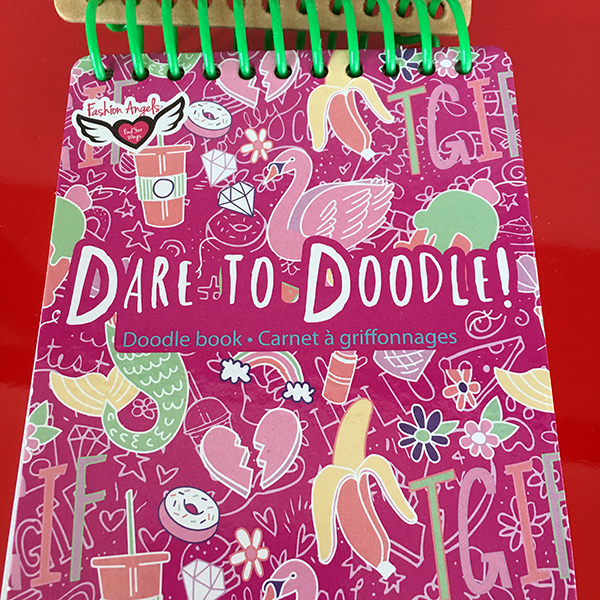 As survivors of many, many years of essays and exams, we know that sometimes you just really need to give your brain a break. That's where these mini doodle books come in – they're great for taking a quick break (maybe during lunch/study hall or after you've just handed that test you aced) to let your creative side roam free. Each page in the book has a prompt to encourage even the least-confident artist to create something fabulous. From doodling a fun pattern on a pair of socks to drawing your future inside a crystal ball, this doodle book is perfect for both beginners as well as talented artists.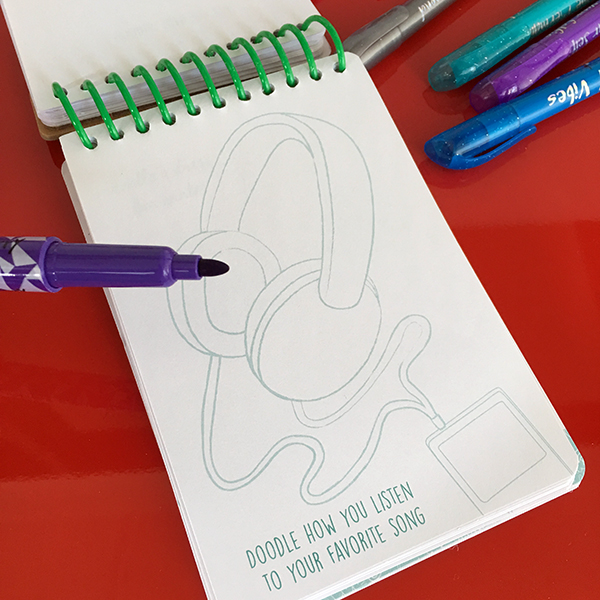 Everyone can use a little creative inspiration once in awhile. If the random doodles aren't your thing or you fill this book up, there's lots of other mini doodle books to choose from – they've got everything from Fashion Sketchbooks to Social Media Journals and even a List Book, if you're like us and are much better at listing than drawing!
Canvas Pencil Pouch: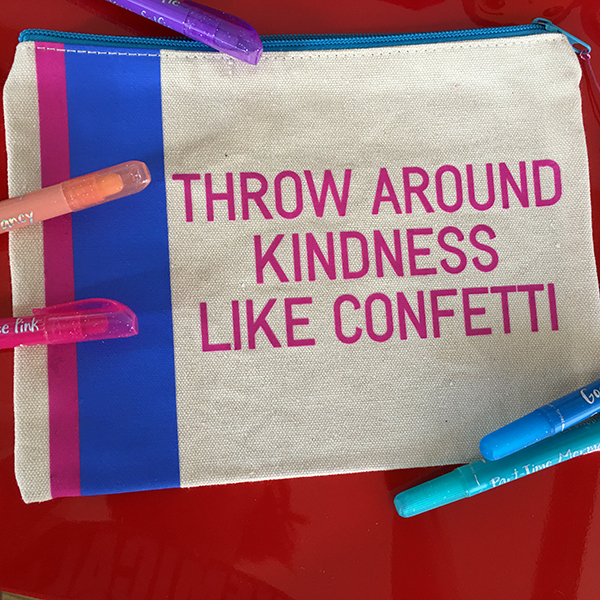 These canvas pencil pouches don't just keep your stuff organized, they inspire you every time you look at them! School can sometimes be a total drag, but the messages on these pencil cases help boost your mood and your confidence, making it easier to deal with complex projects and tough homework. They're bigger than your average pencil case (and sturdier too), meaning that you can fit much more than pencils inside. (Your Doodle Book will fit with room to spare, we tried it!) In addition to the quote on the front, there's also a fab design on the back, so no matter which way you set it on your desk, you'll look totally glam! These pouches can also double as a makeup bag if you prefer – there's enough room for all your goodies plus brushes.
Backpacks: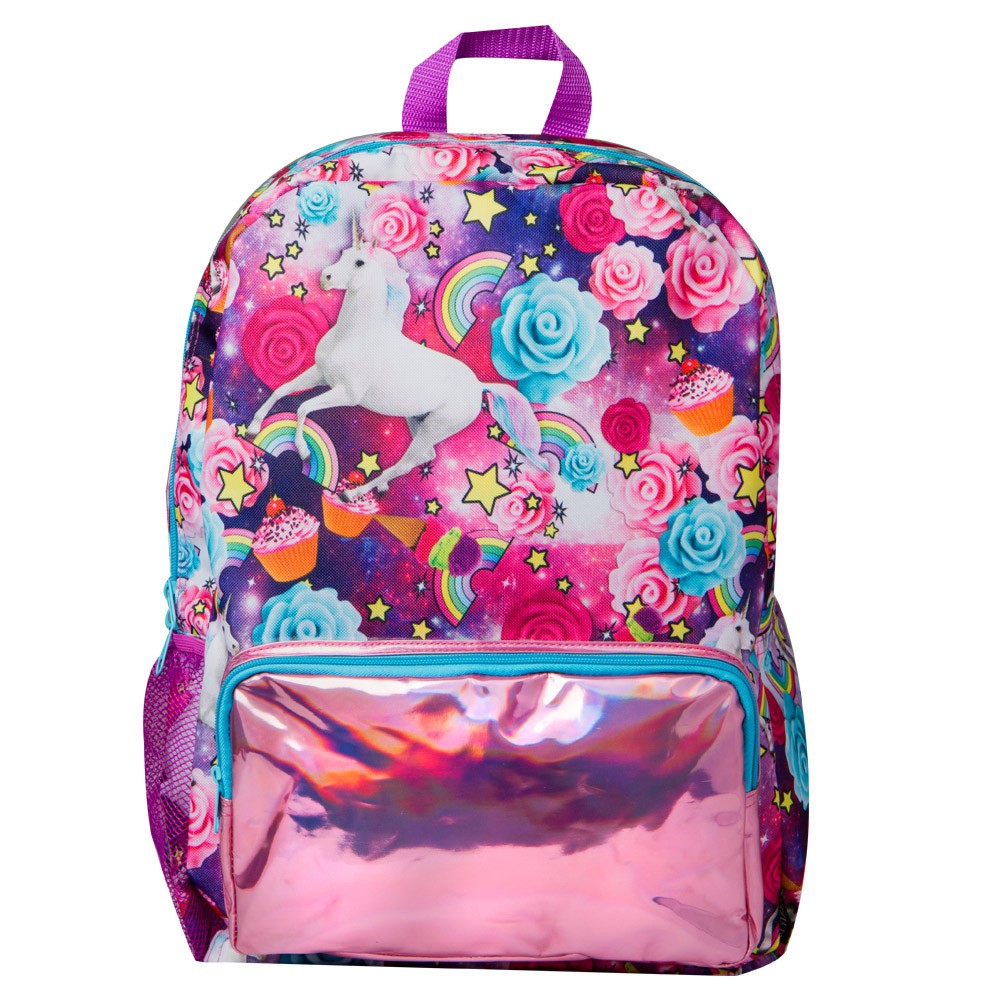 Okay, so – we didn't get a backpack in our package – but we figured all your awesome new school supplies needed an equally fantastic place to live. Fashion Angels makes a variety of backpacks for every personality. There's one covered in gummy bears and sprinkles if you just can't get enough sweets, one covered in emojis if you're a social media queen, and one covered in kitties and gemstones if you're just that amazing. There's metallic backpacks with quotes, holographic unicorns, and everything else you could possibly need to rock your first day of school in style. They also sell patches if you've already got a backpack that just needs a little help transforming from ordinary to fabulous.
Well, there you have it! A whole slew of YAYOMG-approved back to school goodies to sneak onto your back to school list so you can have the BEST year yet! Thanks so much to the Fashion Angels team for sending us all this great stuff – you guys are the absolute best!