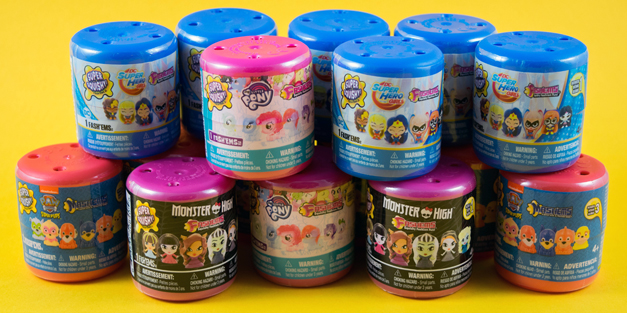 Get Your Squish On with Fash'ems and Mash'ems
If you're crazy for collecting you're probably super familiar with the adorably squishy collectibles, Fash'ems and Mash'ems. If not, they're really cute little toys that are totally cute, super squishable, and they come inside little mystery capsules. They can be twisted, squished, bounced, and most of all – collected! The awesome people at Tech4Kids sent us some Fash'ems and Mash'ems to check out and share with you guys!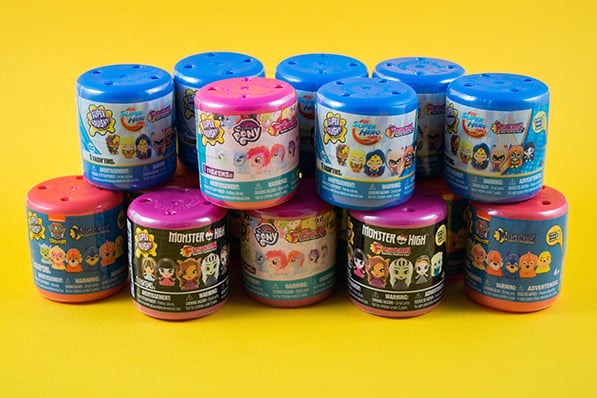 So what's the difference? The figures you'll find inside are pretty much the same, it's just the themes that are different. Mash'ems are more focused on adventure, heroes, and vehicles – like Transformers, Guardians of the Galaxy, and Disney Cars.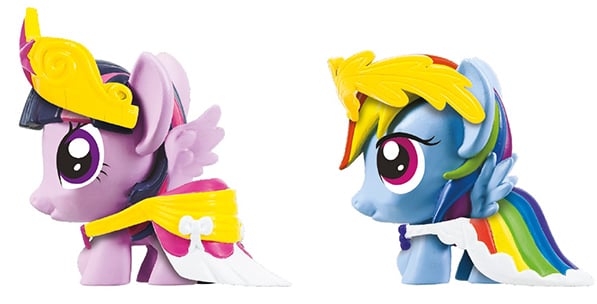 Fash'ems are more fashion focused, like their name suggests. You can find My Little Pony, Hello Kitty, Monster High and more. Some of the Fash'ems come in Style Packs that include fashion accessories like capes and crowns to add to your figure to make it's outfit really come to life. No matter which ones you prefer to collect, there's always new ones to discover.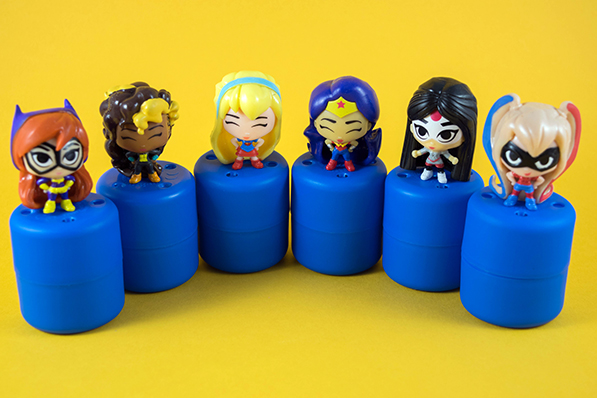 We were sent the first series of the new DC Super Hero Girls Fash'ems, and we couldn't be more excited! We love DC Super Hero Girls something fierce and we were so excited to be able to unbox and add these tiny Supergirl, Batgirl, Wonder Woman, Katana, Bumblebee, and Harley Quinn figures to our toy collection. Look how cute they are! They look like they're ready to kick butt and save Metropolis for sure.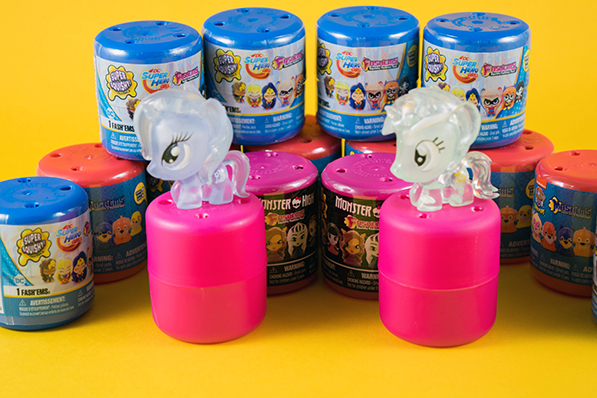 We also received two of the latest Crystal Series My Little Pony figures. We weren't lucky enough to find the Ultra Rare crystal Spike, but we did get Lyra and Trixie! Each Fash'ems and Mash'ems series has 6 figures to collect, ranging from Common to Ultra Rare. The My Little Pony set is already up to Series 6, making it the one with the most to collect.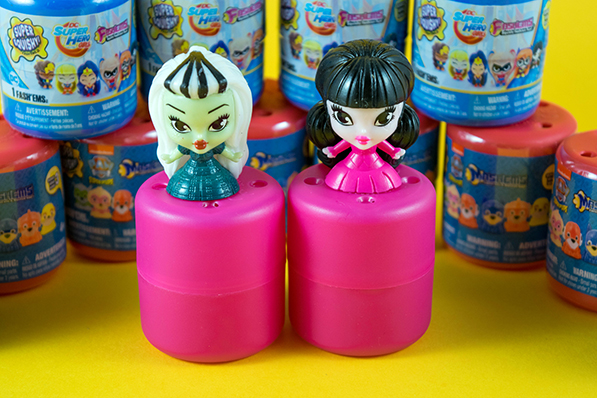 We found best ghoulfriends Draculaura and Frankie Stein hiding in our Monster High Fash'ems capsules! This set is on Series 1 and we think we'll definitely be trying to track down the rest of this set so we can add Clawdeen, Cleo, Lagoona, and Skelita to our shelf. Each of the Fash'ems and Mash'ems series add in new characters to find or new variations on your favorite characters, like crystals and metallics.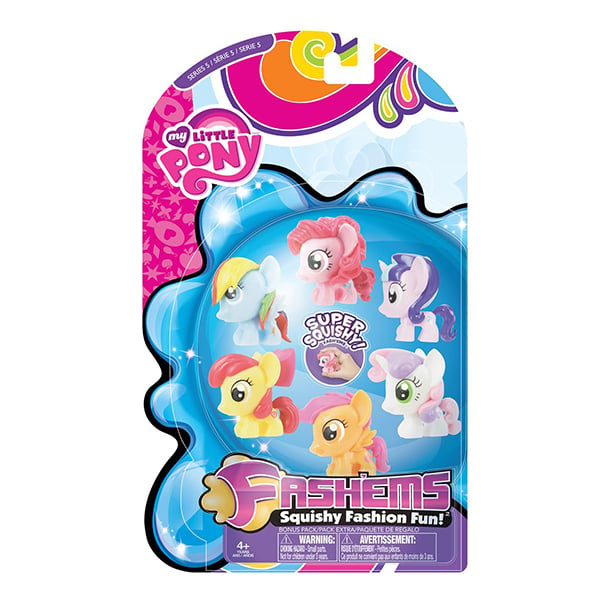 Fash'ems and Mash'ems can be found at Toys R Us, Walmart, and Target, as well as a few other retailers. The single capsules cost $2.99 each, which is pretty on par with most blind-boxed collectibles and are also available as Value Packs. These packs run about $18.99 and provide you with all 6 figures in the series, making collecting a breeze. Tech4Kids recently released a brand new line of squishy collectibles called Hatch'ems that add an extra level of excitement to your unboxing experience. They're adorable dinosaurs that grow and hatch as you pop the lid, bop the top, and unleash your new friend.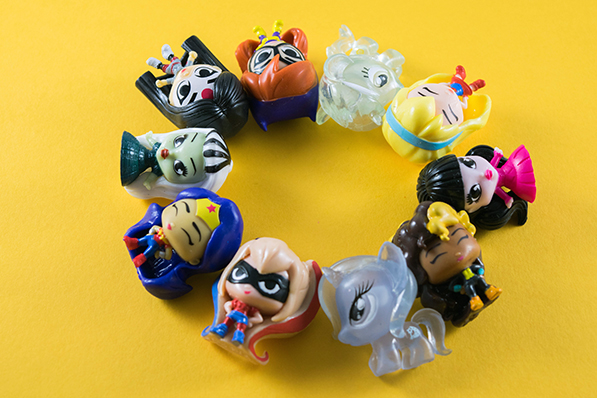 If you're looking to keep track of your growing collection, download the Fash'ems and Mash'ems Collectors Guide apps. These free apps let you browse all the available series, mark which ones you've collected, and wishlist the ones you hope to find in the future. There's also bios to read about each character, games to play and toy reviews to watch. The apps are free on iOS and Android. Like Fash'ems? We think you'll love some of these other collectibles!
Note: We received this product for free from Tech4Kids in exchange for a fair and honest review. We were under no obligation to write a positive review.