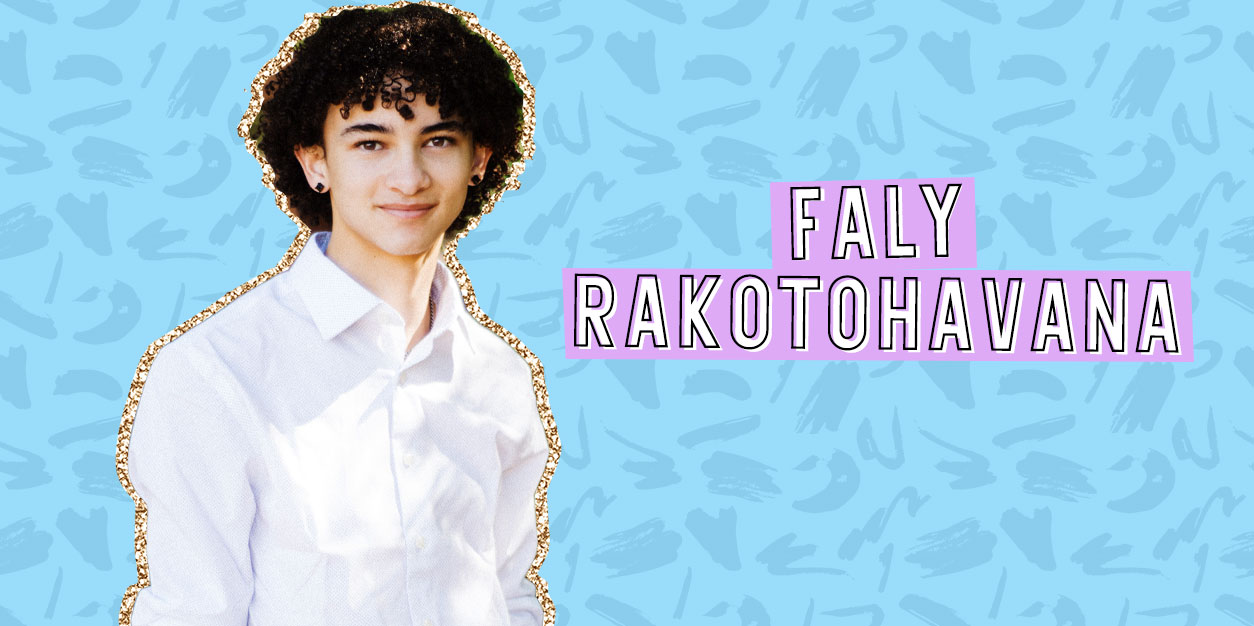 Faly Rakotohavana Dishes on Secret Society of Second Born Royals
Today we're catching up with actor Faly Rakotohavana about the upcoming Disney+ film, Secret Society of Second Born Royals!
The film focuses on Sam, a rebellious princess who is second in line to the throne in the kingdom of Illyria. Sam isn't really interested in the royal way life, she'd much rather follow her own path – and her wish is about to come true! When Sam and a group of other second-born teens are sent to a top-secret training facility, they discover that they're more special than they ever realized – they have superpowers, and they're about to be tasked with saving the kingdom, and the world!
Faly stars as Matteo, shy young prince who always sees the best in everyone and just wants to fit in. His special abilities are a bit awkward, but he's about to discover that they're far more useful than he could have ever dreamed! The film hits Disney+ on September 25th, and we can't wait to see how things unfold.
Get to know Faly Rakotohavana as he dishes on all things Secret Society of Second Born Royals, his Disney favs, and why his parents are his biggest inspiration!
Get to Know Faly Rakotohavana: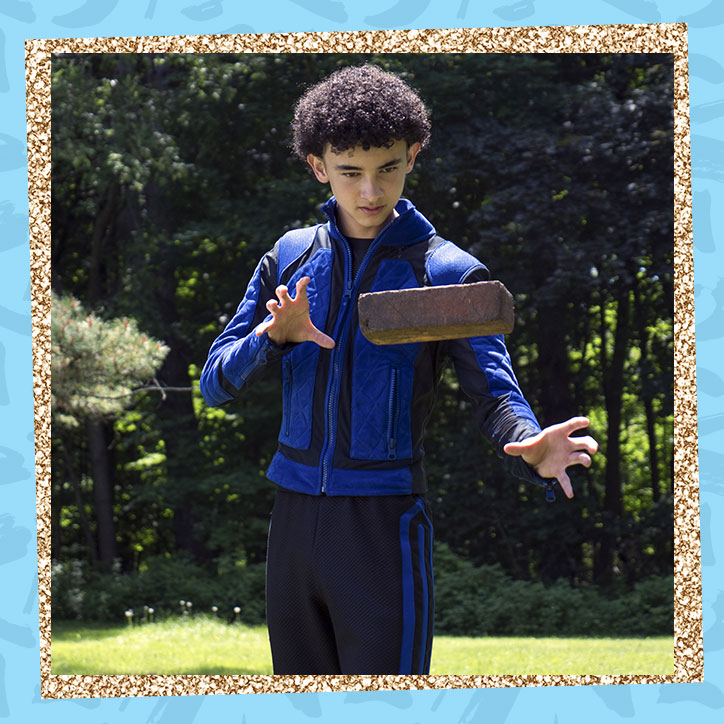 Tell us about your new Disney+ movie, Secret Society of Second-Born Royals!

FALY RAKOTOHAVANA: Our new movie, Secret Society of Second Born Royals, is about a group of young second borns who are sent to summer school for the summer. Little do they know, it is actually a training facility designed to help second born royals learn how to use their superpowers!
What can you share about your character, Matteo?

FALY: Matteo is a shy and awkward character. He wants to feel included but is always finding himself being left out.
Do you have any favorite memories from filming you'd like to share?

FALY: My favorite memories on set were during school. We all had to go to school on set, and it was always an adventure in the classroom.

One of my favorite moments was with our teacher, Rachel. I was humming along to Queen and then Rachel started humming along as well and then we all broke out into song in the classroom!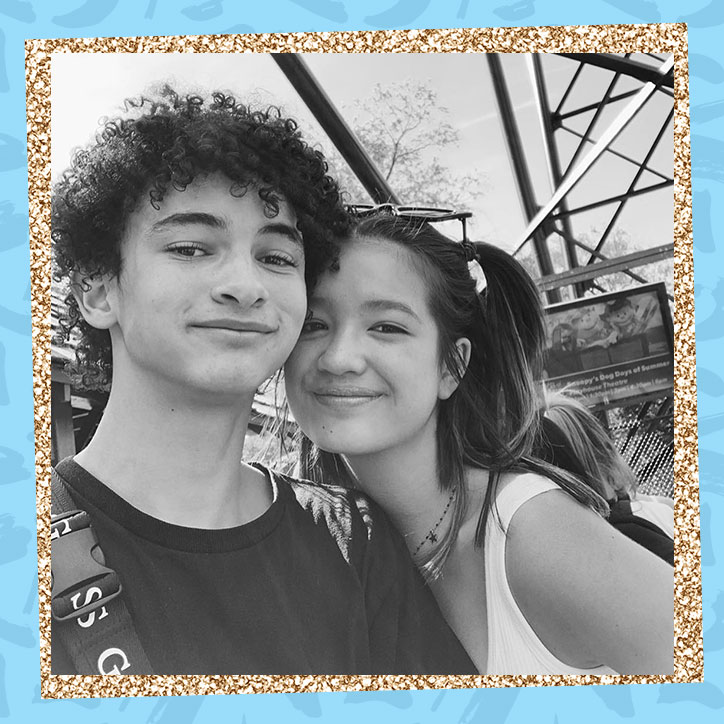 What are a few of your personal Disney favs?

FALY: I love The Lion King! The music from that movie will stick with me for the rest of my life. I also love everything Marvel! Spider-Man has and always will be my favorite superhero.
Who would be your dream co-star to act alongside?

FALY: It is a personal goal of mine to act alongside Samuel L. Jackson. He has always been one of my favorite actors. Anytime I see him on screen, I like the movie ten times more.
Tell us a little bit about your heroes, who do you look up to and why?

FALY: I think the two people I look up to the most are my parents. They raised me and my two sisters and pretty much everything I've learned in life, I learned from them. Anytime decisions have to be made I think, "what would my parents do?"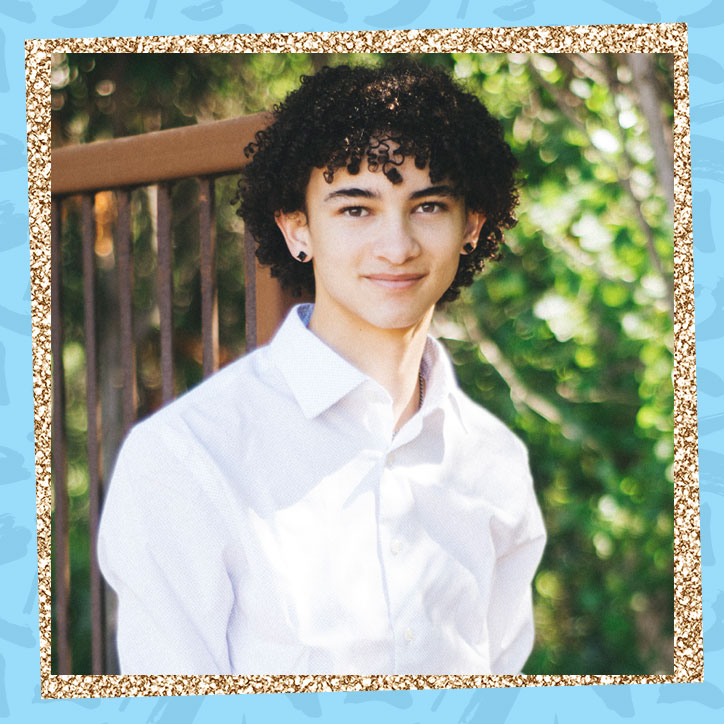 What is the most delicious thing you've eaten recently?

FALY: My mom made the most amazing chicken tacos the other night! I've always loved street tacos, but ever since quarantine happened, I haven't been able to obtain such delicious tacos. So, my mom made some, and they were absolutely fantastic!
What is something you're hoping to achieve in the future?

FALY: My main goal right now is to be a part of an award-winning film. That's probably every actor's goal, but I actually feel like that's something I could achieve now!
Do you have any advice you'd like to share with your fans?

FALY: Be patient! Working in the entertainment industry, I've learned that everything takes time. Some people wait longer than others, and that's just how life goes. If you are patient and you work hard, opportunities will start presenting themselves to you.
Obsessed with Disney+? We think you'll love getting to know Diary of a Future President star, Tess Romero!