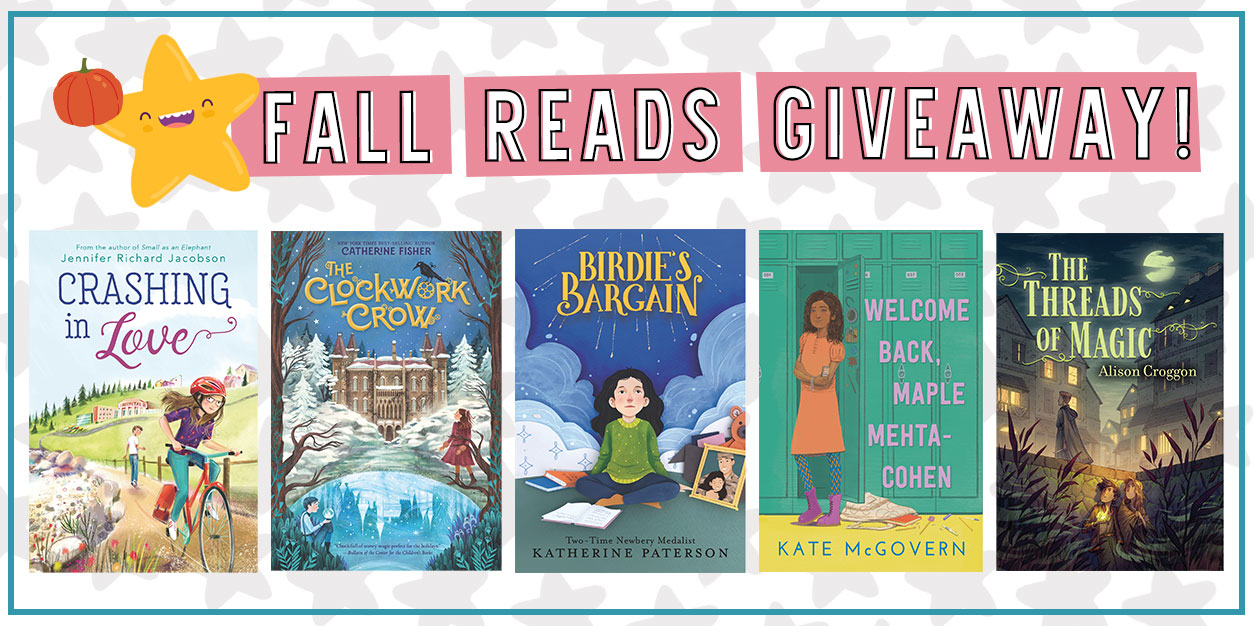 Fill Your TBR With These Fab Fall Reads + GIVEAWAY!
NOTE: This post is sponsored by Candlewick Press
Snag yourself a pumpkin spice latte and swap your swimsuits for sweaters because it's time for our Fall Book Giveaway!
As the leaves change colors and the weather cools off, there are so many reasons to be excited – but Fall reading is one of our absolute favorites. Whether you want to bring your current read along with you on all your autumn adventures or cozy up under a soft blanket on a gloomy day with a mug of apple cider, there's never a bad time to be reading during this amazing season.
Fall is the perfect time to catch up on all the reads you missed while you were out soaking up the summer sun, start a spooky story to get you in the mood for Halloween, or rearrange your bookshelf and snap a shelfie on a rainy day. No matter how you like to get your read on, we're here to help keep you stocked with brand new stories to fall in love with this fall – which is why we teamed up with our friends at Candlewick Press for this booktastic giveaway! Their picks include six books that'll have you completely lost in suspenseful fantasies, small-town mysteries, and relatable middle school moments. No matter which book you cozy up with first, this book haul is here to keep you reading all autumn long!
Ready to enter? We're giving 5 lucky readers a chance to snag a fall book haul filled with 6 amazing reads – just have your favorite adult fill out the form below for your chance to win!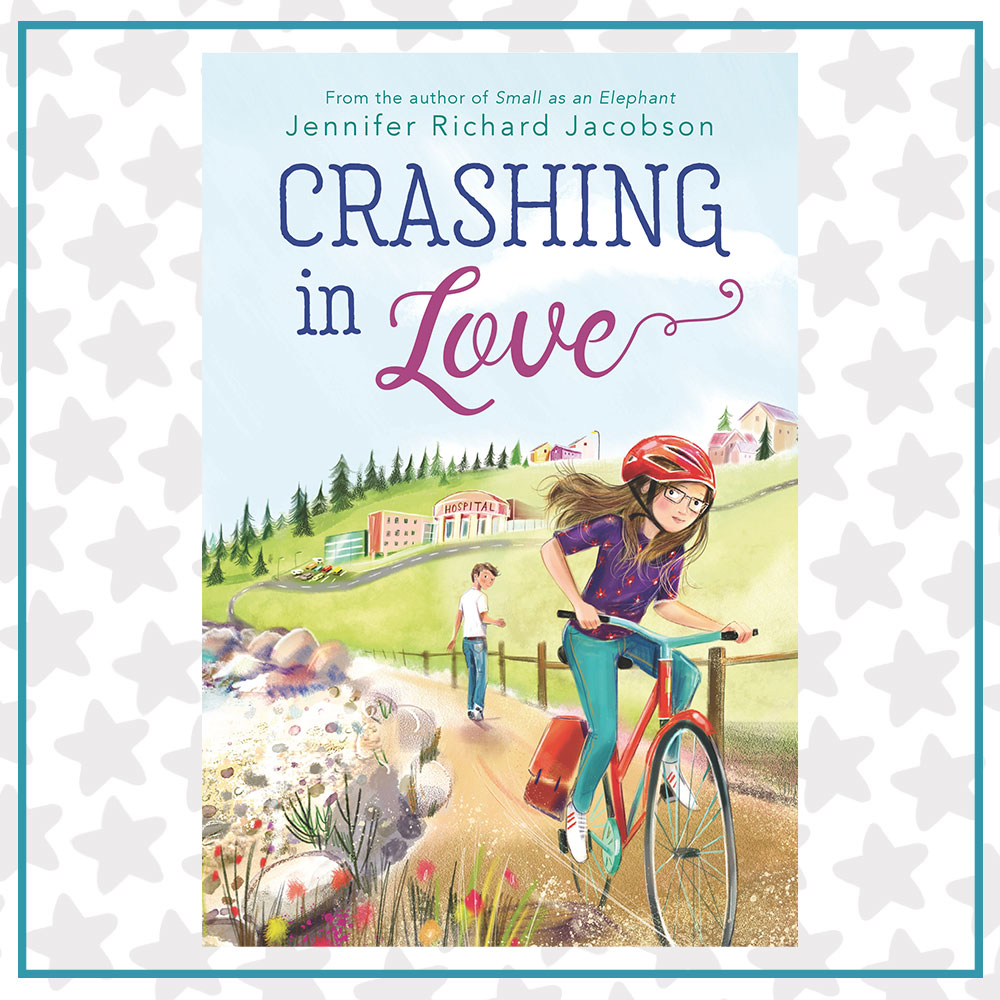 Crashing in Love:
AUTHOR: Jennifer Richard Jacobson
PUBLISHER: Candlewick Press
BONUS: Want a glimpse into what happens in this sweet and suspenseful story? Our friends at Candlewick Press are giving you a peek at a chapter – Click HERE!
SYNOPSIS:
When Peyton comes across the victim of a hit-and-run, she knows it's destiny. But what exactly does fate have in store for her and the boy in a coma?
Since her parents divorced, twelve-year-old Peyton has known that to achieve happier outcomes in her life, she's got to focus on eliminating her flaws—and on making sure her first boyfriend is truly right for her. Guided by her collection of inspirational quotes and her growing list of ideal boyfriend traits, Peyton is convinced that this summer will be the perfect summer, complete with the perfect boyfriend! But when she discovers a boy lying unconscious in the middle of the road, the victim of a hit-and-run, her perfect summer takes a dramatic detour. Determined to find the driver responsible, Peyton divides her time between searching her small town for clues and visiting the comatose (and cute!) boy in the hospital. When he wakes up, will he prove to be her destiny? Or does life have a few more surprises in store?
Birdie's Bargain:
AUTHOR: Katherine Paterson
PUBLISHER: Candlewick Press
BONUS: Our friends at Candlewick Press are giving YOU a sneak peek into this amazing read by the author of Bridge to Terabithia! Click HERE to check out a chapter!
SYNOPSIS:
Birdie has questions for God. For starters, why couldn't God roll history back to September 10, 2001, and fix things—so the next day was an ordinary sunny day and not the devastating lead-in to two wars? Daddy has already been to Iraq twice. Now he's going again, and Birdie is sure he'll die. At the very least, she won't see him again for a year, and everything will not be OK. (Why do grown-ups lie?)
To save money, she, Mom, and baby Billy have moved to Gran's, where shy Birdie must attend a new school, and no one but bossy Alicia Marie Suggs welcomes her. Doesn't God remember how hard it was for Birdie to make friends at Bible Camp? Counselor Ron taught about Judgment there—and the right way to believe. Has Birdie been praying wrong? Why else would God break their bargain?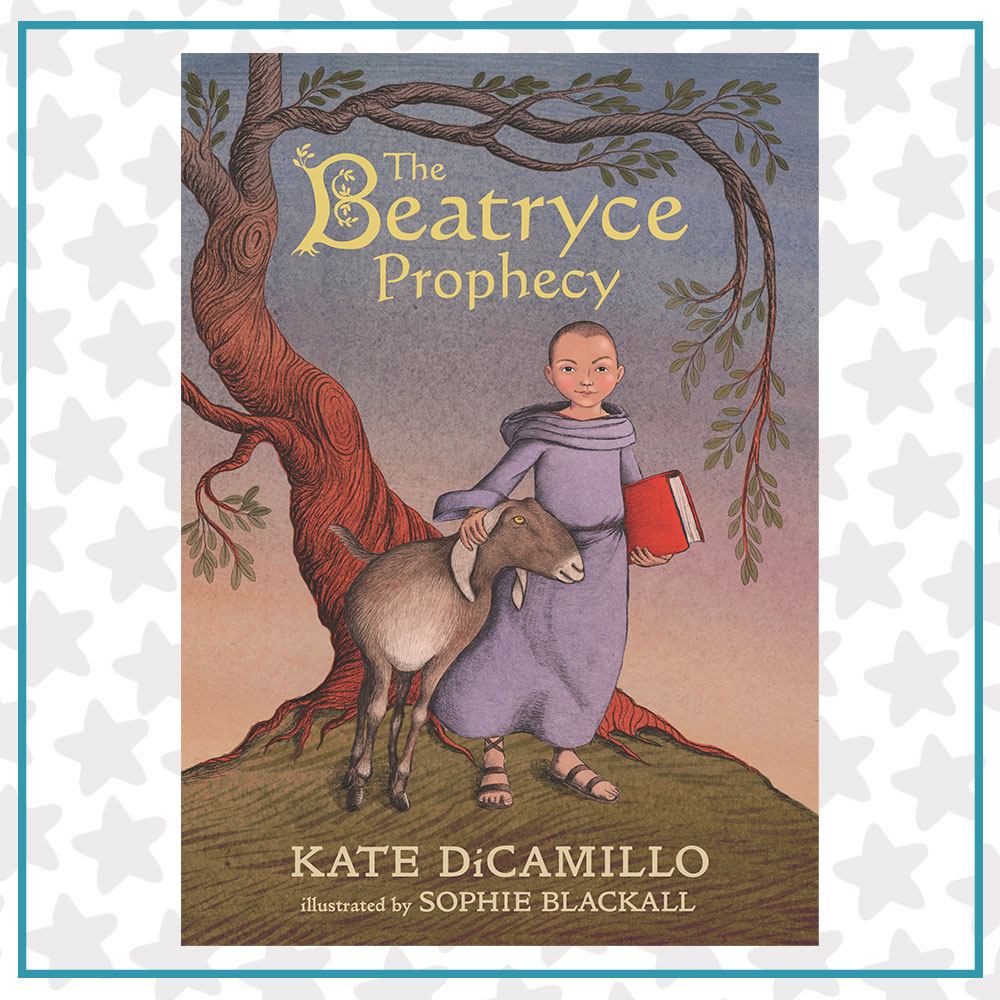 The Beatryce Prophecy:
AUTHOR: Kate DiCamillo
PUBLISHER: Candlewick Press
SYNOPSIS:
In a time of war, a mysterious child appears at the monastery of the Order of the Chronicles of Sorrowing. Gentle Brother Edik finds the girl, Beatryce, curled in a stall, wracked with fever, coated in dirt and blood, and holding fast to the ear of Answelica the goat. As the monk nurses Beatryce to health, he uncovers her dangerous secret, one that imperils them all—for the king of the land seeks just such a girl, and Brother Edik, who penned the prophecy himself, knows why.
And so it is that a girl with a head full of stories—powerful tales-within-the-tale of queens and kings, mermaids and wolves—ventures into a dark wood in search of the castle of one who wishes her dead. But Beatryce knows that, should she lose her way, those who love her—a wild-eyed monk, a man who had once been king, a boy with a terrible sword, and a goat with a head as hard as stone—will never give up searching for her, and to know this is to know everything.
Welcome Back, Maple Metha Cohen:
AUTHOR: Kate McGovern
PUBLISHER: Candlewick Press
SYNOPSIS:
Maple is in fifth grade—again. Now everyone will find out she struggles with reading—or will they? An engaging read for anyone who has ever felt different.
Maple Mehta-Cohen has been keeping a secret: she can't read all that well. She has an impressive vocabulary and loves dictating stories into her recorder—especially the adventures of a daring sleuth who's half Indian and half Jewish like Maple herself—but words on the page just don't seem to make sense to her. Despite all Maple's clever tricks to hide her troubles with reading, her teacher is on to her, and now Maple has to repeat fifth grade. Maple is devastated—what will her friends think? Will they forget about her? She uses her storytelling skills to convince her classmates that she's staying back as a special teacher's assistant (because of budget cuts, you know). But as Maple navigates the loss of old friendships, the possibility of new ones, and facing her reading challenges head-on, her deception becomes harder to keep up.
Can Maple begin to recognize her own strengths, and to love herself—and her brain—just the way she is? Readers who have faced their own trials with school and friendships will enjoy this heartwarming story and its bright, creative heroine.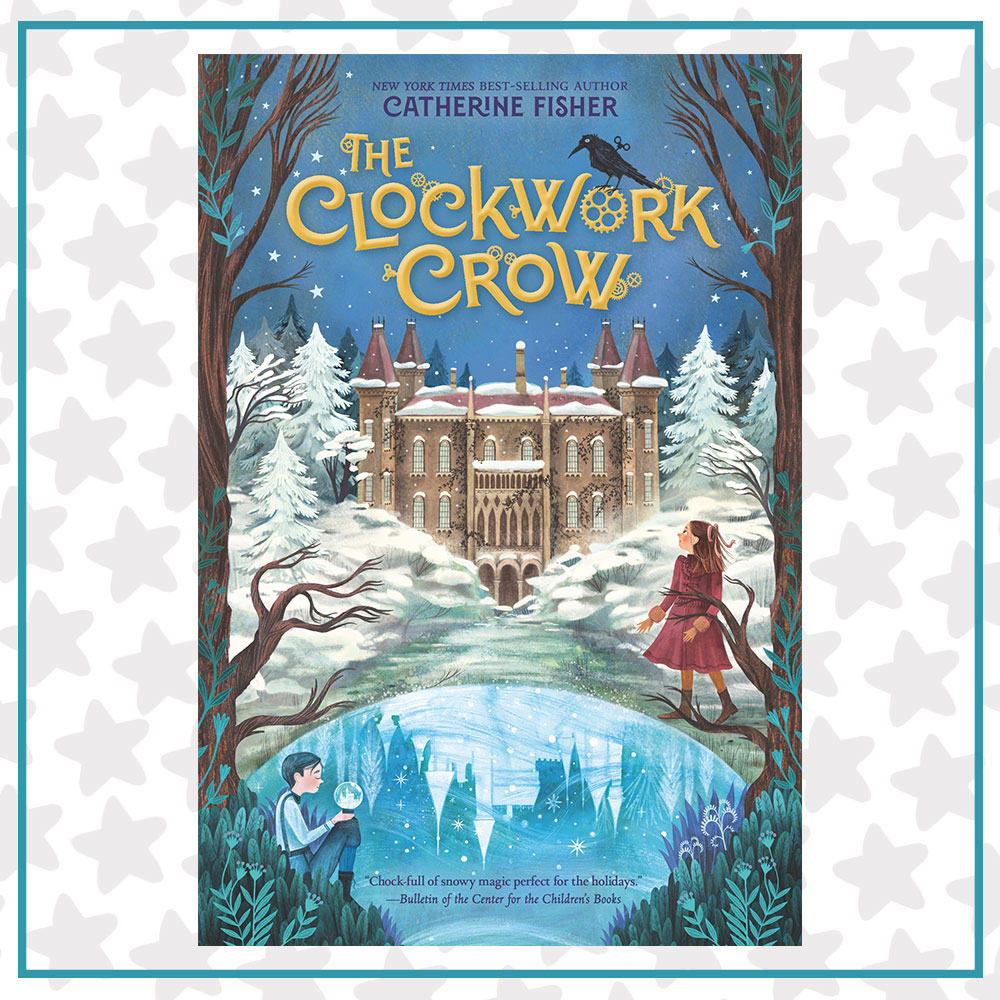 The Clockwork Crow:
AUTHOR: Catherine Fisher
PUBLISHER: Walker Books US
SYNOPSIS:
Orphan Seren Rhys is on her way to a new life at the remote country mansion of Plas-y Fran when she is given a package by a stranger late at night in an empty train station. The package contains a crotchety, mechanical talking crow, which Seren reluctantly brings to her new home. But when she gets there, the happy Christmas she had hoped for turns out to be an illusion—the young son of the house, Tomos, has been missing for almost a year, rumored to have been taken by fairies.
With the Crow's reluctant help and a little winter magic, Seren sets off on a perilous journey to bring Tomos home. An enthralling story of family and belonging set in frost-bound Victorian Wales.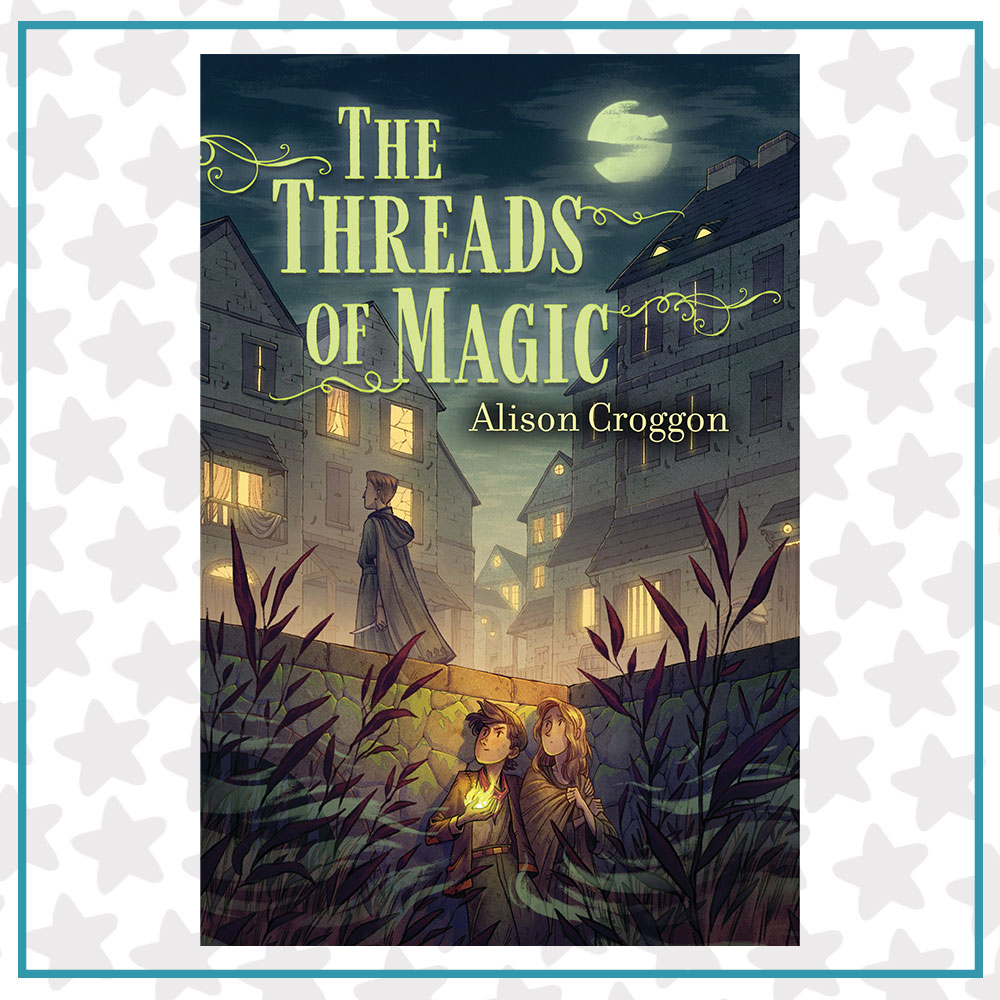 The Threads of Magic:
AUTHOR: Alison Croggon
PUBLISHER: Candlewick Press
SYNOPSIS:
A pickpocket steals the cursed Stone Heart and is propelled into a power struggle, woven with witchcraft, that will change the kingdom forever.
Pip lives by his wits in the city of Clarel. But when he picks the wrong pocket, Pip finds himself in possession of a strange dried heart in a silver casket—and those who lost it will stop at nothing to get it back. With assassins on his trail and the ominous heart beginning to whisper to him, Pip and his childlike older sister El are drawn deeper into the forbidden world of magic.
Now they must seek the help of the secret witches of Clarel and Princess Georgette—who is sick of being a pawn in everyone else's game—to wage revolution against a chilling king, a power-hungry church cardinal, and an ancient evil they don't truly understand.
Fall Reads Giveaway: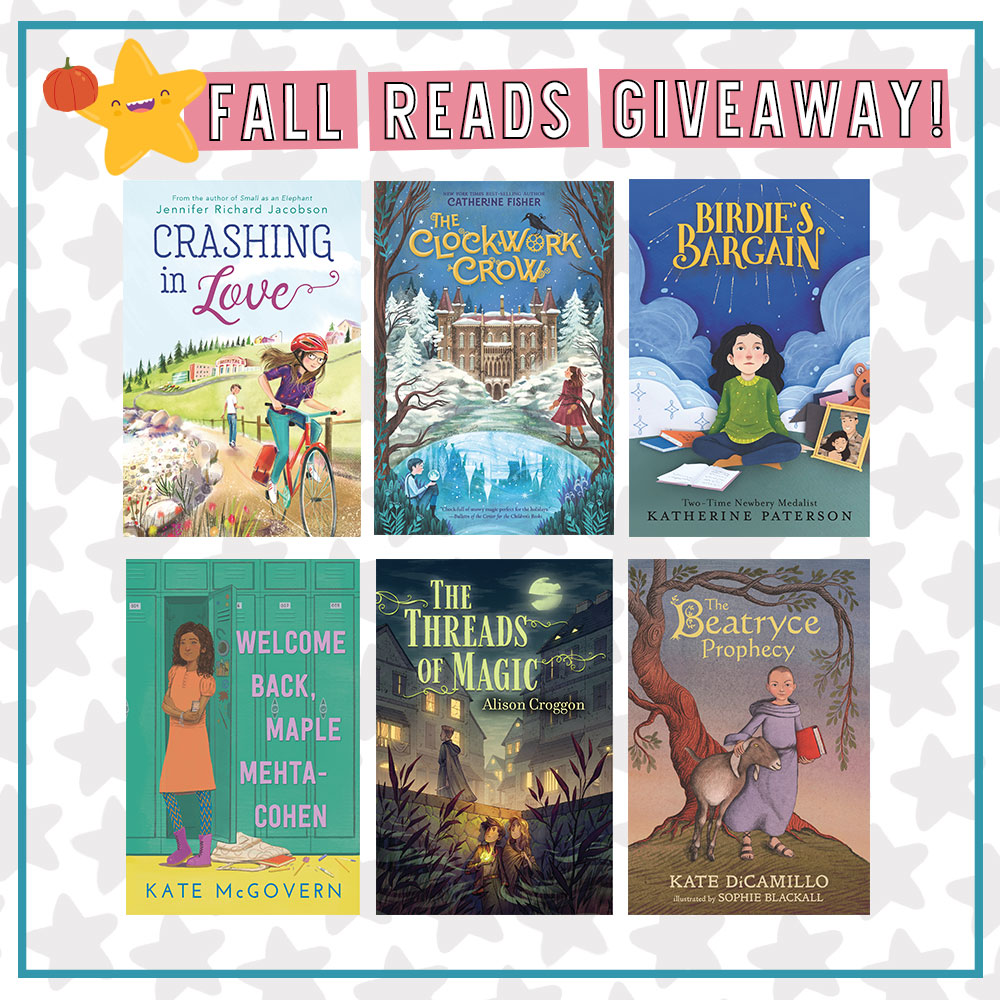 WHAT DO I WIN?:
FIVE lucky winners will receive a Fall Reads Prize Pack that includes:
– ONE (1) copy of Crashing in Love by Jennifer Richard Jacobson
– ONE (1) copy of Birdie's Bargain by Katherine Paterson
– ONE (1) copy of The Beatryce Prophecy by Kate DiCamillo
– ONE (1) copy of Welcome Back, Maple Mehta-Cohen by Kate McGovern
– ONE (1) copy of The Clockwork Crow by Catherine Fisher
– ONE (1) copy of The Threads of Magic by Alison Croggon
*Prizes generously provided by Candlewick Press
HOW DO I ENTER?:
Grab a parent or guardian and have them fill out the form below by October 4, 2021 at 11:59pm ET.
Giveaway runs from 9/20/21 at 12:00 pm ET through 10/04/21 at 11:59 pm. Open to US residents ONLY. Be sure to read the fully detailed rules HERE before entering.
THIS GIVEAWAY HAS ENDED AND THE WINNERS HAVE BEEN CONTACTED.
You must be 18 or older to enter. Please, only ONE entry per person. If selected as a winner, we will provide your parent/guardian with an affidavit to confirm that you are a valid winner who has permission to win. They will be REQUIRED to sign and return the affidavit to YAYOMG! to claim your prize. Prizes will not be mailed out without signed parental consent.
Is Fall your favorite season? Catch up on our SOUND OFF series where your favorite stars are dishing on everything from apple picking to their go-to fall fashions!