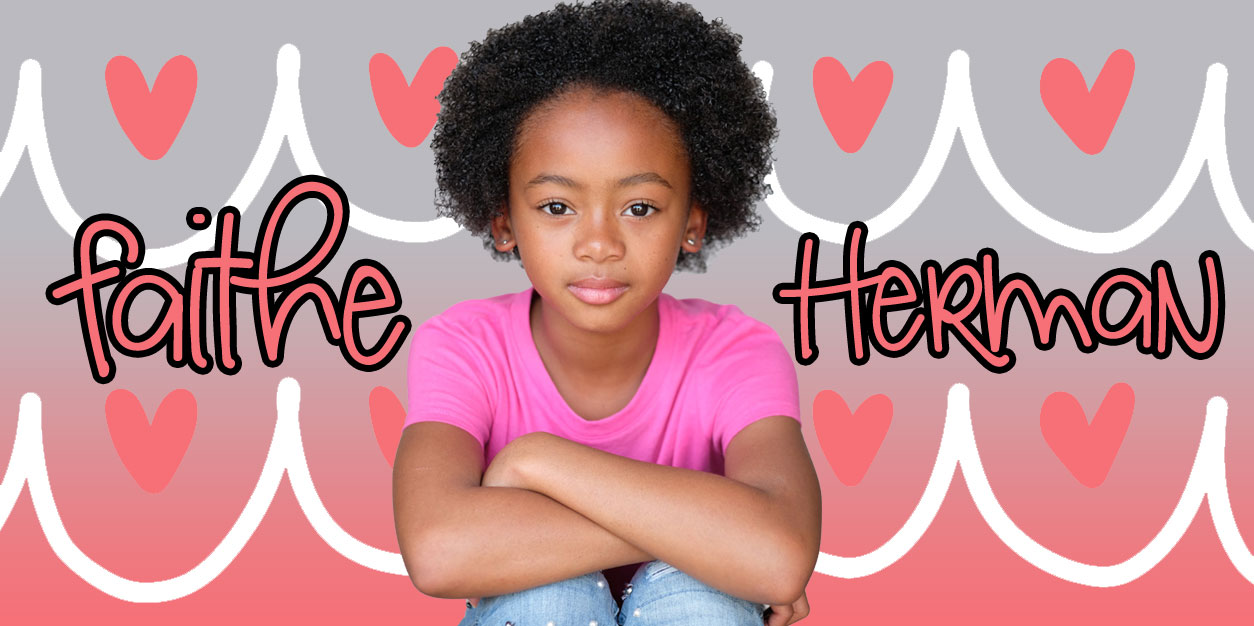 Faithe Herman on This is Us, Shazam!, and her Favorite Superhero
At just 10 years old, Faithe Herman is already an award-winning actress. She is best known for playing Annie Pearson, the daughter of Randall and Beth on the NBC series, This is Us. Faithe will also be channeling her inner superhero in the upcoming DC film, Shazam!, which hits theaters this Spring.
When she's not on set, Faithe loves making slime, spending time with her family, and spreading positive vibes to her followers on social media.

We were so excited to chat with Faithe about all of her amazing accomplishments! Get to know her as she chats about This is Us, superheroes, and the advice she has for her fans.
Get to Know Faithe Herman:
When did you first discover your love of acting?

FAITHE HERMAN: After I signed with my agent and started doing theatrical auditions, I became more confident and liked acting a lot.




You star as Annie Pearson on the hit NBC series, This Is Us. What do you love most about playing Annie and working on the show?

FAITHE: The best thing about playing Annie is the witty lines she says and the cute outfits she gets to wear!
What is something your This is Us experience taught you so far?

FAITHE: I would say my This Is Us experience has helped me grow more confident as an actress. When I first started, I was really shy, however working with Mr. Sterling (Sterling K. Brown), Ms. Susan (Susan Kelechi Watson) and the rest of the cast, I have learned to be more open and free on how I express my character and that it is OK to make a mistake because it is all a learning process.
You can also be seen as Darla Dudley in the upcoming DC film, Shazam! What can you share about your character and the film?

FAITHE: My character in the movie is the youngest of the foster siblings. She is very chatty and even though she is the youngest, she is very protective.
Do you have a favorite superhero? What types of superpowers or abilities would you want if you became a superhero?

FAITHE: YES! I love Wonder Woman. She is so amazing! If I became a superhero, I'd want the ability to be invisible or teleport.
What do you like to do for fun?

FAITHE: I love making slime and just spending time with my family.
Who are some of your female role models?

FAITHE: Zendaya, Yara Shahidi, and my older sisters Aaysia, Esence, and Ceymone.
What advice can you share for other girls who dream of acting and performing?
FAITHE: My advice is to go for it! Have faith in what you believe in. If acting and performing is your passion, then don't let anything get in your way.
If you liked getting to know Faithe, check out our interview with Isabel Oliver Marcus who plays Allison on This is Us.