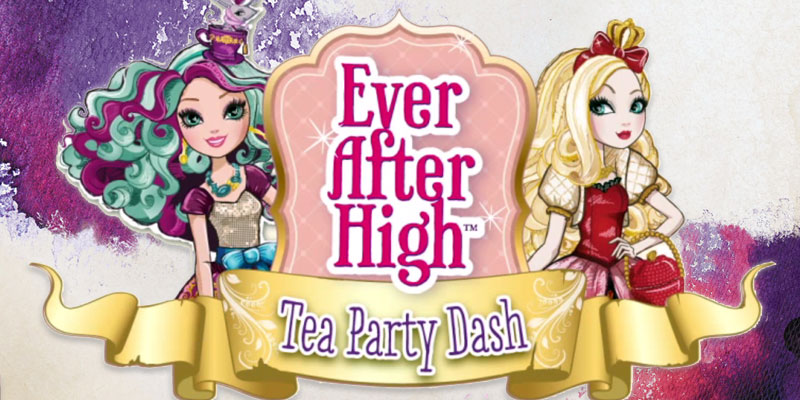 Ever After High: Tea Party Dash
In Ever After High: Tea Party Dash, you'll get to join the Royal Student Council and throw a tea party fundraiser to help get new, updated books for the school library. Put on your apron and join Apple White and Madeline Hatter as they race to serve the customers at the tea party and make it a hexcellent success! Check out the trailer here.
As the customers come to the fabelous tea party, you'll need to drag them over to the table with the item they are in the mood for. You'll need to be quick, since they can sometimes be very needy and impatient! Sometimes you'll get a visit from Headmaster Grimm and other VIPs (Very Important Professors), so always be prepared. You don't want to let them down!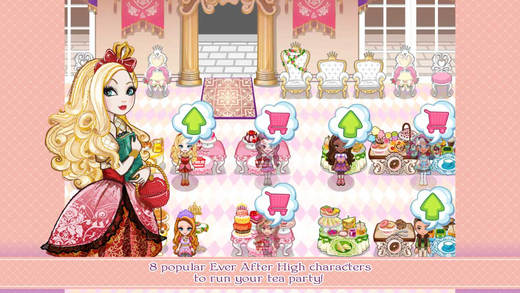 As the game goes on, you'll earn power ups and upgrades to help you, and you'll win a prize at the end of each successful day. You can hire additional Ever After High students like Raven Queen, Holly O'Hair, Dexter Charming, and more to help you serve the customers more quickly, upgrade your tables so they shorter wait times, and make your customers more patient.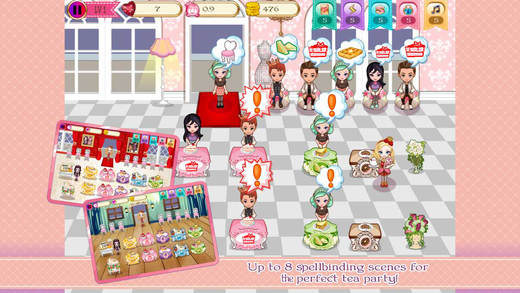 You can even unlock lots of decorations and scenery to make your tea party completely spellbinding!
The game itself is free, but there are some in-app purchase bundles to help you move things along more quickly. However, as long as you are patient, you really don't need to spend any real money in order to enjoy the game, unless there are specific characters you absolutely MUST have.
Tea Party Dash is now available on both iOS and Android devices for FREE, so it's time to follow your destiny and get this tea party started!