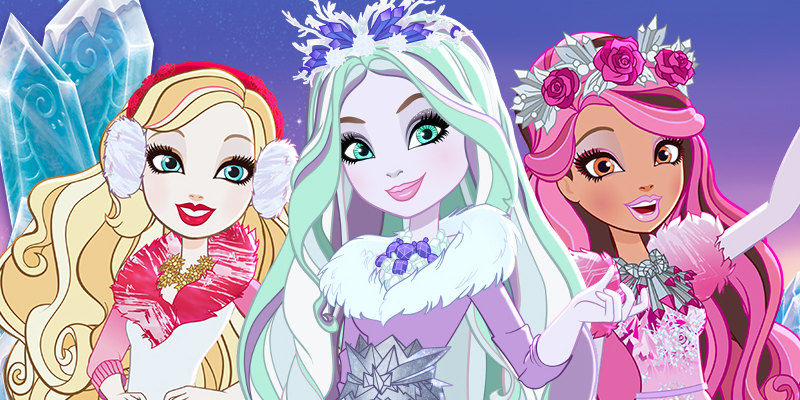 Everything You Need to Know About Ever After High: Epic Winter
Ever After High fans have been impatiently awaiting more news about EAH's next Netflix special, "Epic Winter" pretty much since "Dragon Games" dropped back in January. "Ever After High: Epic Winter" will take us on spellbinding adventure unlike any the girls have been on before – through the snowy, stormy endless blizzard that has been cast upon the land – in the middle of Summer!
Will the girls be able to find the legendary Winter Rose and help warm the Snow King's frozen heart and turn this forever winter back to Summer? You'll have to wait until August 5th to find out – but peep the trailer for what you can expect!
Here's everything you need to know about Ever After High: Epic Winter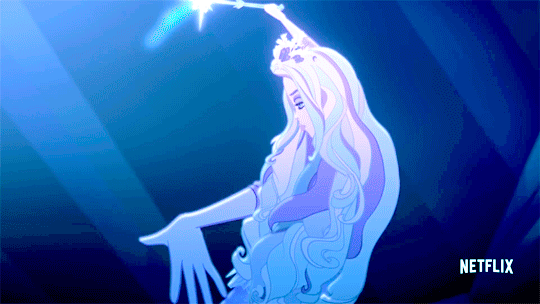 1. Crystal Winter, daughter of the Snow King and Queen, will be one of the main characters in this snowy, spellbinding adventure!
When a huge blizzard hits Ever After High in the middle of Summer, Crystal knows it must have something to do with her family. She says her parents haven't been acting themselves recently, especially her father, and thinks they've been cursed! That's when the girls team up, grab a sled, and head out to the Ice Palace where Crystal's family lives to try to get to the bottom of things. In order to stop the storm for good, they'll need to find the legendary Winter Rose, and by the looks of the trailer, there will be more than a few obstacles standing in their way.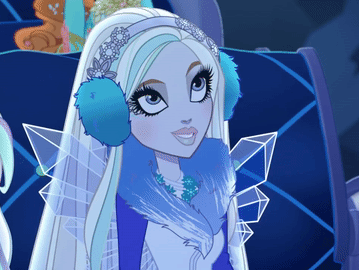 2. In addition to Crystal Winter, we'll see LOTS of Blondie Lockes, Briar Beauty, Rosabella Beauty, Ashlynn Ella, and Faybelle Thorn in this new special.
Apple, Raven, Maddie, and your other Ever After High favs will make an appearance too, but it's great to see some of the other girls taking the spotlight. "Dragon Games" was very much focused on Raven and Apple and the battle between good/evil and "Way Too Wonderland" was mostly about Maddie, Lizzie and the other Wonderlandians, so seeing the other girls take charge will be totally awesome.
Plus, the Netflix specials always tend to piece together really important parts of the Ever After High lore, so we're sure to find out some hexciting info we didn't know before. It'll be interesting to see what role Faybelle plays in the story, as she generally leans towards mischief, but looks pretty helpful from the few moments she's in the trailer.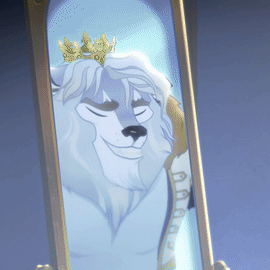 3. Speaking of Rosabella, we're finally going to meet her beast!
Can you tell who it is? It's in the trailer, but in case you didn't watch it, this should help!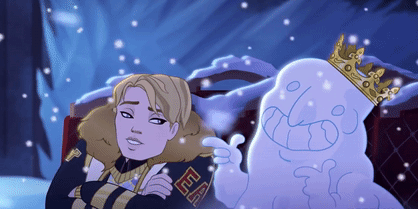 4. Um, did you guys see Daring's little weird snowman friend?
Yeah. We approve. We love it when Daring gets ridiculous and weird, showing us that even though he's all confidence all the time, he's definitely got a quirky side.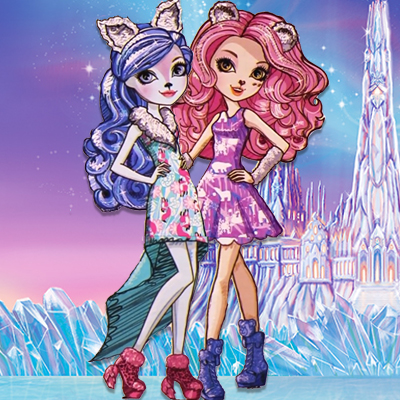 5. Epic Winter will introduce the Snow Pixies, Foxanne and Veronicub!
They're not in the trailer, but the Snow Pixies are friends of Crystal Winter. They help help her with her thronework and help with other things around the Ice Palace, like party planning. They are also brave and adventurous, helping protect the winter creatures from danger. Foxanne is smart, clever, and an excellent problem solver. Veronicub is loyal, dependable, and loves friendly gatherings. They're the only two known Snow Pixies as of now, but we're definitely hoping to see more because they're soooo adorable!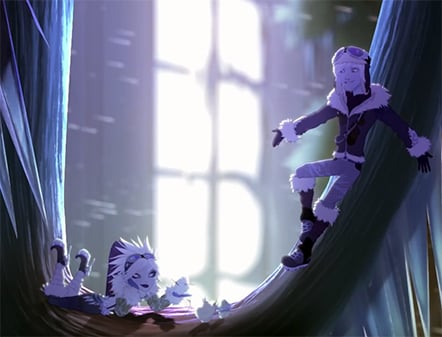 6. We'll meet a few other new characters as well, including Jack and North!
Jackie and Northwind Frost (those two icy kids lurking around the 43 second mark) are the son and daughter of Jack Frost. Together these two rebels plot to take control of the Winter Palace, and cast a chilly curse on the Snow King. They may be villains, but they sure look awesome. Fingers crossed we get a Jackie Frost doll at some point, because THAT HAIR.
Maybe Crystal will be able to melt Jackie and Northwind's hearts and bring them back to Ever After High forever after? Wishful thinking, but as EAH fans, we always want to see more of the new characters!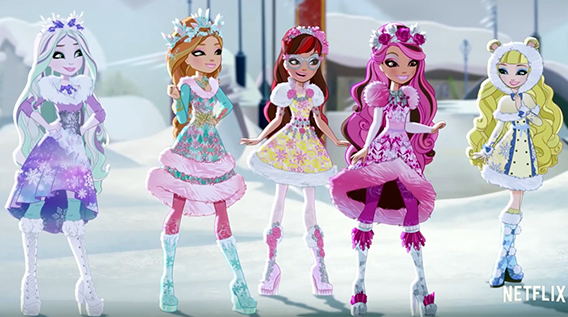 7. Those outfits, though.
We thought nothing could top the "Dragon Games" outfits, but the "Epic Winter" outfits are just so pretty! They're pastel, sparkly, covered in fur – and magically created by Faybelle to help keep the girls warm on their adventure. Blondie's even has cute little ears! You can even sparkalize your own EAH dolls using the new Epic Winter Sparkalizer Playset that was released recently from Mattel. (You can also easily DIY it with any gluesticks and glitter you've got lying around in your craft drawer.)
Want to know more? Stay tuned and stay toasty until August 5th, and don't forget to come back to our site after you binge watch "Epic Winter" for an epic quiz! In the meantime, click here for even more fairy exciting Ever After High goodness!