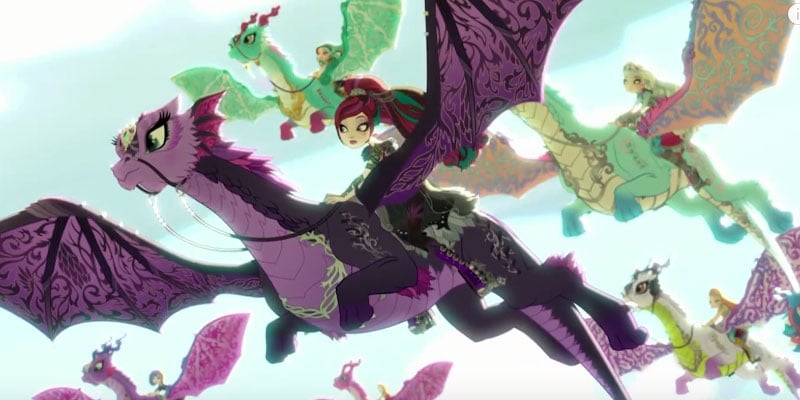 WATCH: Ever After High – Dragon Games Trailer
Whether you're a Royal or a Rebel, one thing is perfectly true for everyone – you've been losing your mind trying to patiently wait for the Ever After High Dragon Games special to arrive! The wait is finally over, we've finally got the Dragon Games trailer as well as some details about the special that looks to be totally spellbinding!
As you can see from the trailer, the Evil Queen is up to no good once again. In order to act out what could be her most evil plan yet, she transforms herself into a teenager named Mira Shards and pretends to be the newest student at Ever After High. With Apple White somehow on her side (blackmail? brainwash? Apple's purest of hearts getting her into trouble once again?) she does her best to blend in with the other students while laying the groundwork for her plan – to bring back the historical Dragon Games and take over the school. The Dragon Games are a legendary sporting event in which the students compete using dragons. (while wearing maybe the best outfits in EAH history?!)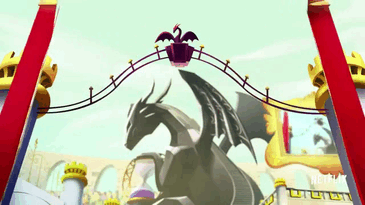 Raven quickly senses that there is something off about Mira and teams up with the other girls, to take down the Evil Queen, hopefully for good this time. Mira isn't the only new thing about the Dragon Games special. We know that the Forest Pixies Deerla, Harelow, and Featherly are introduced, though there's not much info on how they play into the story from the trailer alone. There is a scene where you see them chatting with the EAH students, so maybe they somehow help and advise the girls on the best ways to train and compete with their dragons? Do the Forest Pixies have anything to do with the Snow Pixies, like Foxanne and Veronicub that are part of the upcoming Epic Winter line/special? What if there's an entire school of pixies, like how there's Monster High and Ever After High? Okay fine, we're getting a little carried away, but it would be awesome.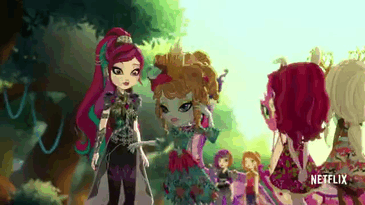 There's also a brand new song called "Power Princess Shining Bright", which Mattel already released a lyric video for. Check it out.
The Dragon Games hit Netflix on January 29th, so there's just a few more weeks of waiting before we find out what happens next. With how great Way Too Wonderland was at unveiling important EAH info, we have high hopes for more backstory and surprises in this new special. Stay tuned for our Forest Pixie Quiz and other great Dragon Games goodness coming soon!