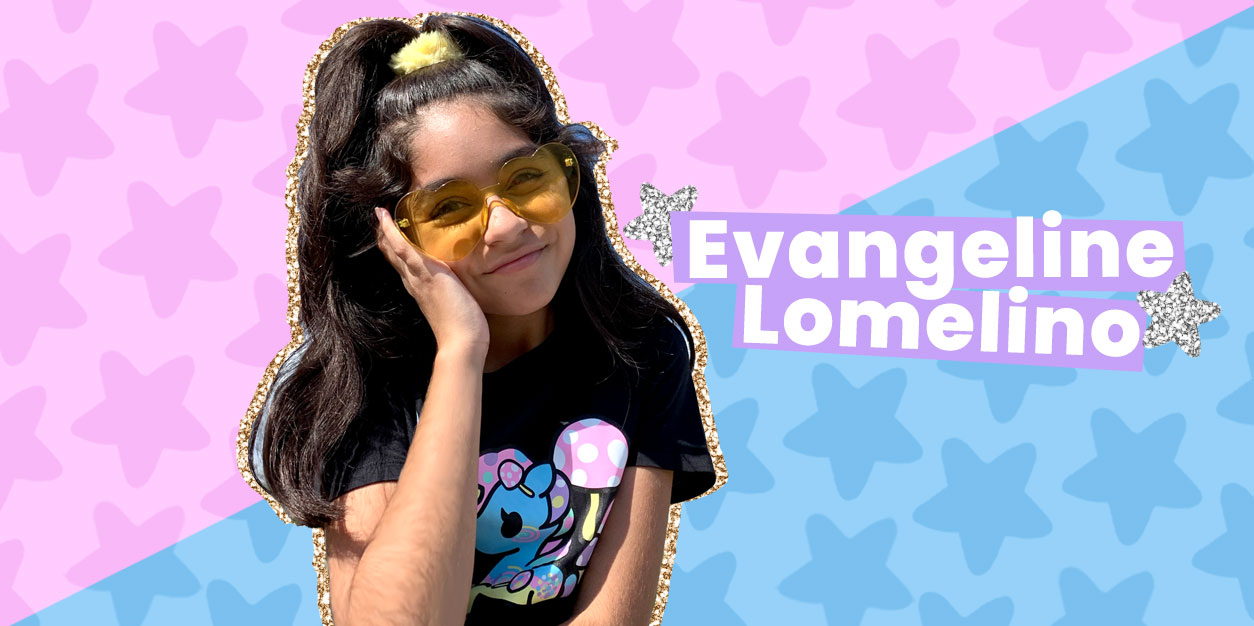 Shimmering Star Spotlight: Evangeline Lomelino
Each month YAYOMG! selects a Shimmering Star to spotlight. Follow along as we shine a light on girls who represent kindness, positivity, empowerment, philanthropy, drive, and confidence. They're sure to inspire you!
April is kind of a big deal to us here at YAYOMG! Why? Because it's our birthday! Our website turns 5 this month, which is why we selected a Shimmering Star who's also celebrating an April birthday – Evangeline Lomelino from GEM Sisters!
Evangeline turns 12 this month, and she's looking forward to what's to come. Her biggest birthday wish is to visit Japan, but since things are a little different right now, she's using her voice to remind kids to stay safe at home. "Let's all do our part to help flatten the coronavirus curve by staying home! Find something new to try. Enjoy the extra time you have with your family. Most importantly help out your parents! None of us like chores, but adults have a lot going on so, pitch in and unload the dishwasher."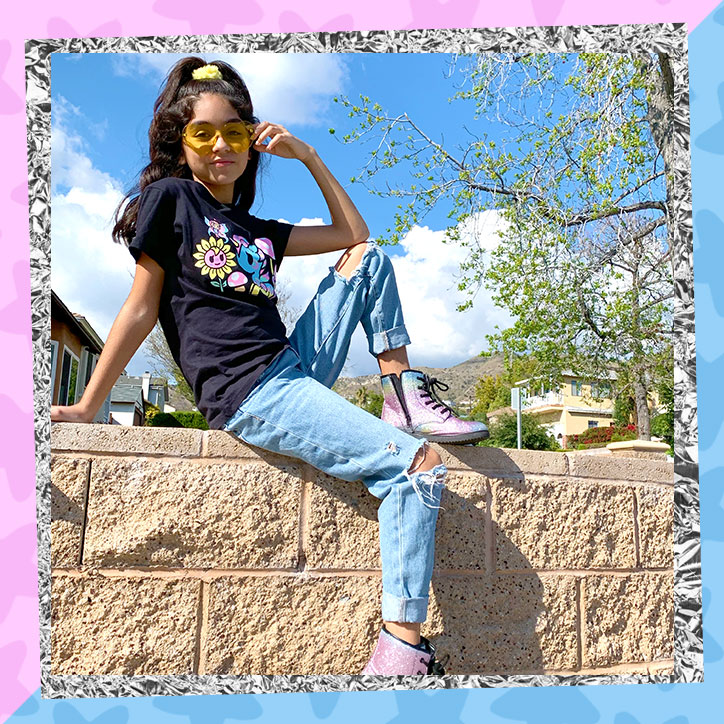 Evangeline is the queen of confidence and creativity. Whether it's in GEM Sisters sketches or her everyday life, Evangeline isn't afraid to shine bright, stand out, and show the world exactly who she is. When she's not making hilarious videos and TikToks with her sisters, she's all about gaming and crafting.
GEM Sisters are releasing their third book, Sister Detectives: Runway Rumors this month, and they're using it as a way to connect with their fans through all the uncertainty. Evangeline said "So many kids are doing homeschool because of the coronavirus. We want to help kids with reading by getting the book out ASAP! It is so funny. I can't wait for everyone to read it!"
Get to know Evangeline as she chats about her love of knitting, inspiring her fans, and lending her voice to The Loud House!
Get to Know Evangeline Lomelino: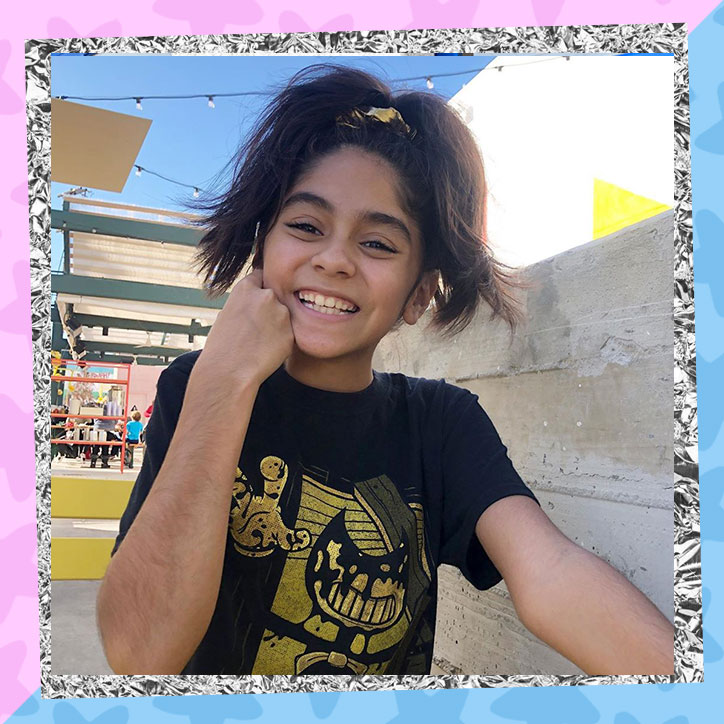 Tell us a little bit about YOU!

EVANGELINE LOMELINO: I am a gamer girl. I love anime. I love knitting and basically anything crafty.
You recently got to do a little voice acting for The Loud House! What can you share about the experience?

EVANGELINE: It was lots of fun! Everyone was so nice. I felt very welcomed. And the episode is so funny!
You've told us before that you love crafting, especially knitting. What are your favorite things to knit and what tips would you share for other kids looking to get started?

EVANGELINE: Right now I'm making socks! My tip is to start off with a scarf, or something easy. Keep practicing!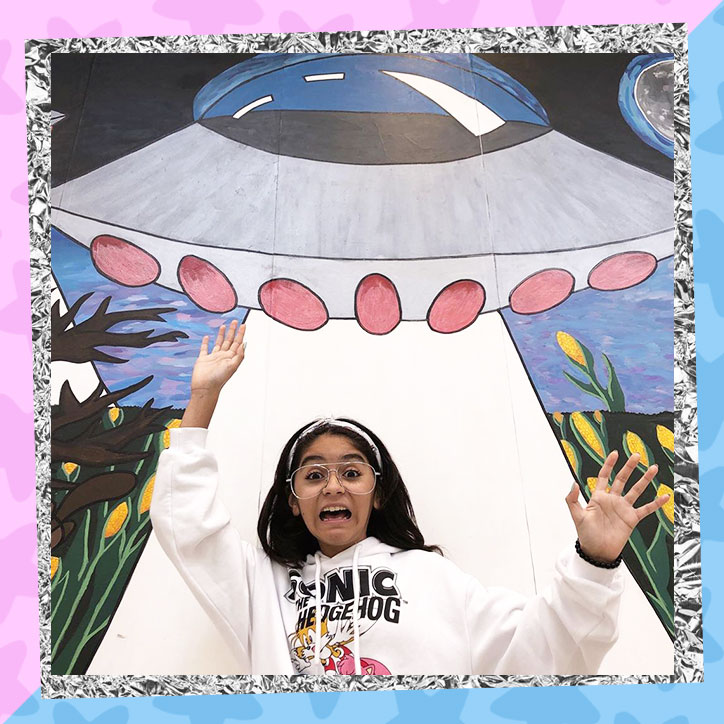 It's your birthday month and you're turning 12! What is your birthday wish this year?

EVANGELINE: I really want to go to Japan. I love Japanese culture so much. I hope to visit there when things get better in the world.
How do you shine bright?

EVANGELINE: I shine bright by being my true self. I'm weird. I like being weird. I hope to encourage others to express who they truly are. Shine bright GEMS!
The women who inspire me are…

EVANGELINE: Obviously my mom! MamaGEM is such a strong and powerful woman. I'm so lucky to have her in my life.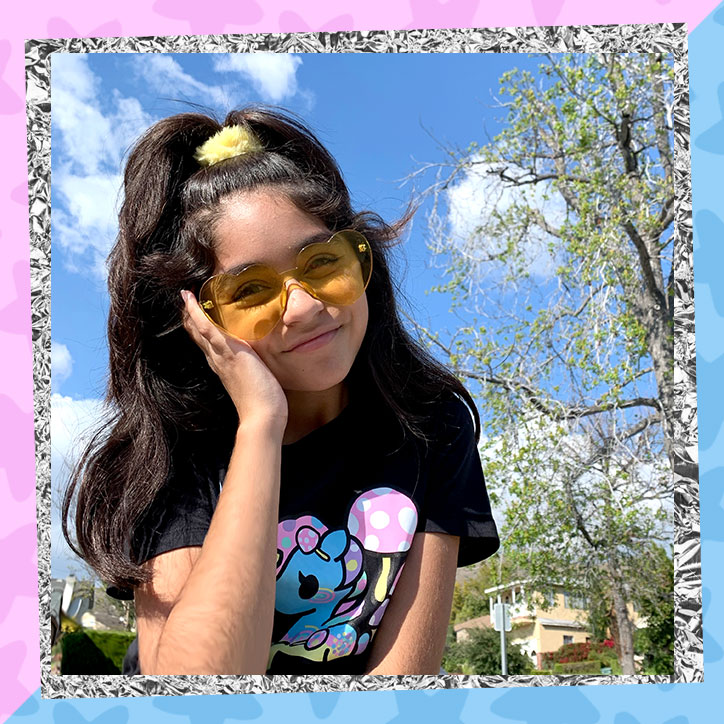 I am most passionate about…

EVANGELINE: Our message, because every girl out there is so unique and special. I want our GEMS to know how amazing and important they are.
I feel most confident when…

EVANGELINE: I'm with my sisters. I know that they're always there for me when I need them.
My biggest dream is…

EVANGELINE: To become a comedy actress! I love making people laugh. Seeing people happy makes me happy. 🙂
The advice I want to share with other girls…

EVANGELINE: Be yourself! I know people say it a lot, but it's true. You are the best YOU! And work hard to achieve your goals.
If you're a GEM Sisters fan, you'll love getting to know Evangeline's sisters Giselle and Mercedes!