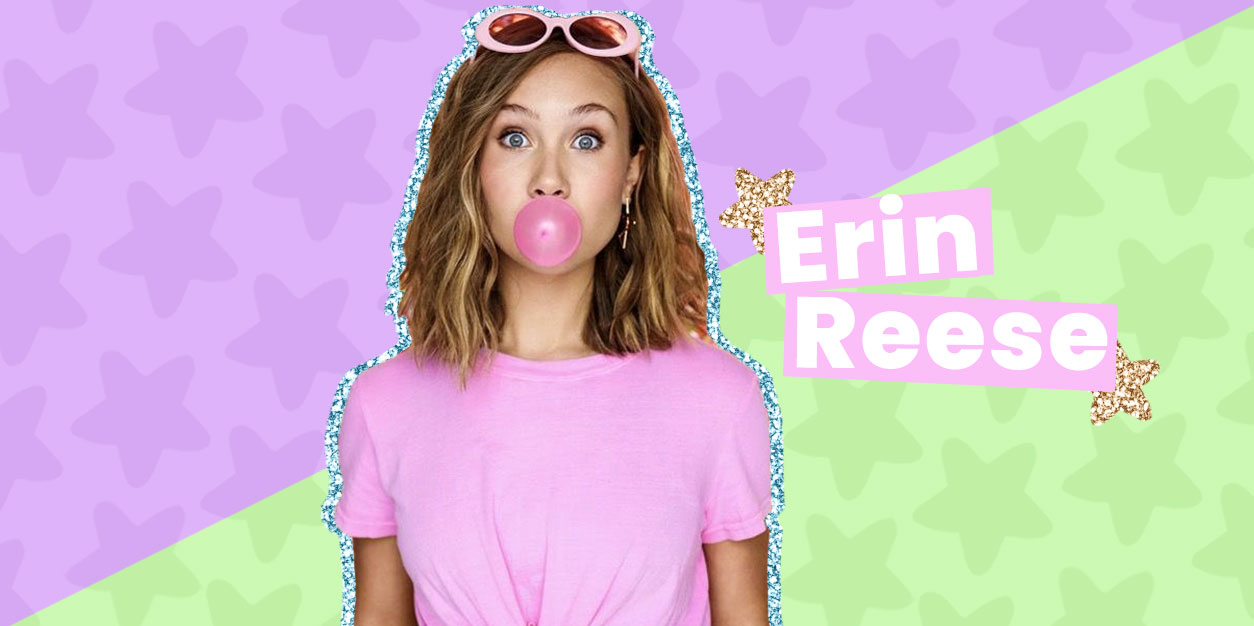 Shimmering Star Spotlight: Erin Reese
Each month YAYOMG! selects a Shimmering Star to spotlight. Follow along as we shine a light on girls who represent kindness, positivity, empowerment, philanthropy, drive, and confidence. They're sure to inspire you!
Our Shimmering Star for March is triple-threat Erin Reese! We're so excited to celebrate her all month long!
Not only is Erin a super talented actress, dancer, and singer, she's also a high school graduate at just 15 years old! Passionate about following her acting dreams, Erin worked hard, doing homeschool year-round to graduate early and have more time for her career. Pretty impressive, right?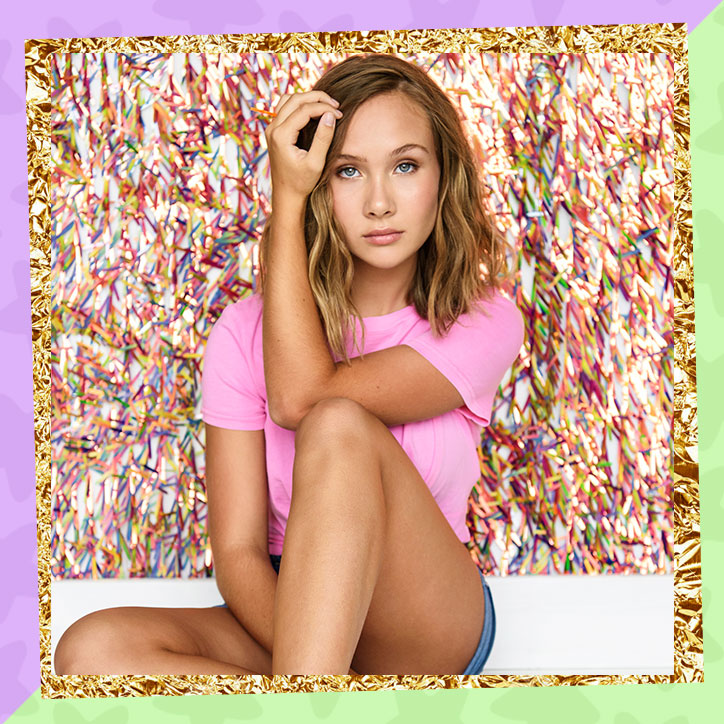 We love her dedication, but we also admire her super sweet attitude. In addition to playing Bess on Chicken Girls and releasing inspiring music, our girl is known for spreading positivity both online and off. She's always willing to lend support to her fans via DMs and even IRL, at events like Playlist Live. Erin's big heart doesn't stop there, though. She's done work with the Special Olympics and has recently signed on to work with Habitat for Humanity.
2020 is going to be a big year for Erin Reese, with new music in the works and new projects on the horizon. Get to know her as she chats about her dream musical collabs, graduating at fifteen, and why her sister is her biggest inspiration!
Get to Know Erin Reese: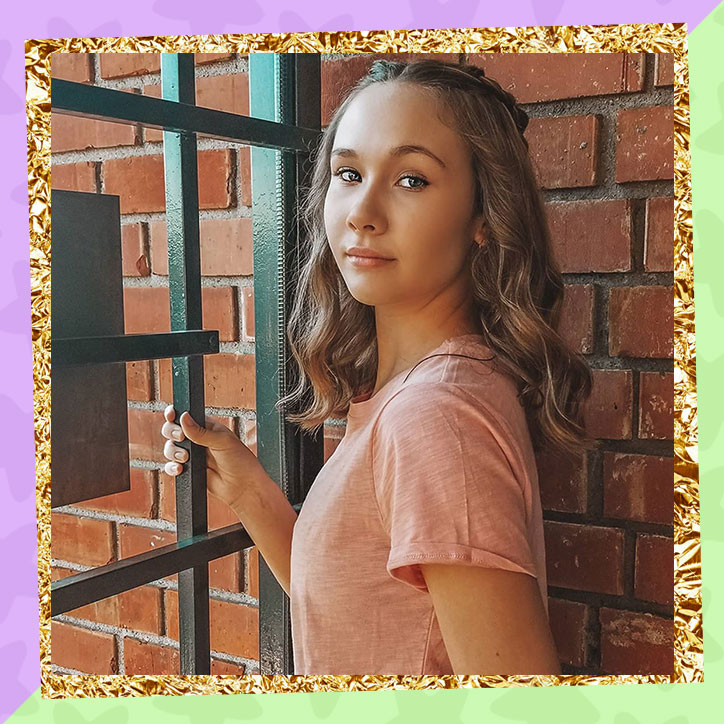 Tell us a little bit about YOU!

ERIN REESE: When I have downtime, I love being outdoors with my family – camping, the beach, whatever. I also love crafting!
You recently released your cover of Post Malone's Circles with Brat! What can your fans expect to hear from you next?

ERIN: They will hear a new sound! A bit more mature, still my country vibe, but with an indie twist. I am so proud of the cover!
Who are your dream musical collabs?

ERIN: Post Malone would be awesome! My all-time favorite would be Kasey Musgraves. She is my real inspiration.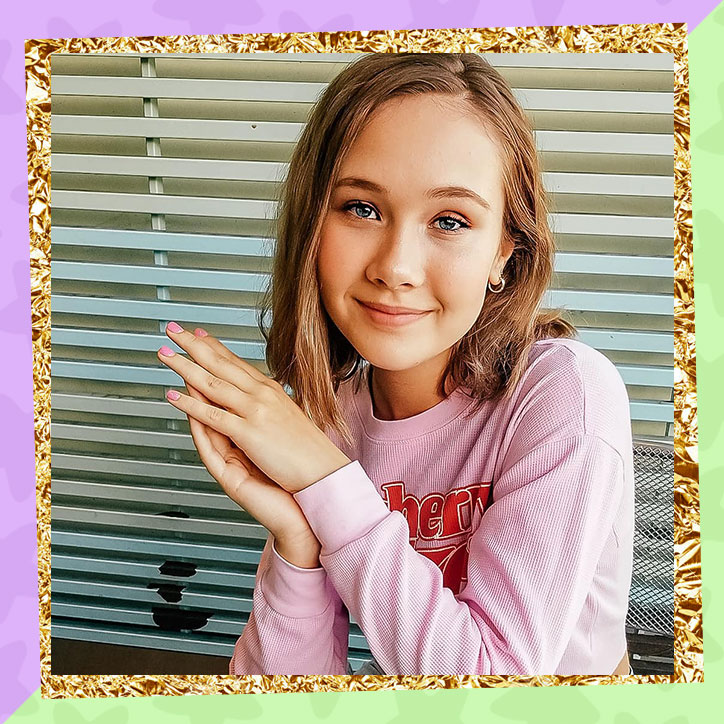 We hear you graduated high school at 15 years old! How does it feel to have graduated so young, and what are your plans for the future?

ERIN: It was a lot of hard work and dedication, but also opened doors in acting for auditions. I am studying for my SAT so I can begin summer college classes. I am looking into nursing but hope to be a Dermatologist.
How do you shine bright?

ERIN: Social media can be both good and evil. I choose to use it for the positivity of it. Spreading happiness and interacting with the fandom by answering their DMs. They may ask for advice or sometimes lift me up when I start feeling a bit down.

Kindness is key, and that is how I want people to know me – for my fun-loving, silly, kind side!
The women who inspire me are…

ERIN: My sister. We are 14 years apart, and she has struggled with dyslexia her whole life. She has to work harder than most, but she gets it done. She is a firefighter, and I admire her for serving the community and doing what she loves and always dreamed of doing.

We also have a great mom who is an inspiration. She never fails to love and support us.
I am most passionate about…

ERIN: Personally, my family. They are my everything. My career in acting is a given, I love being able to be creative by creating a character.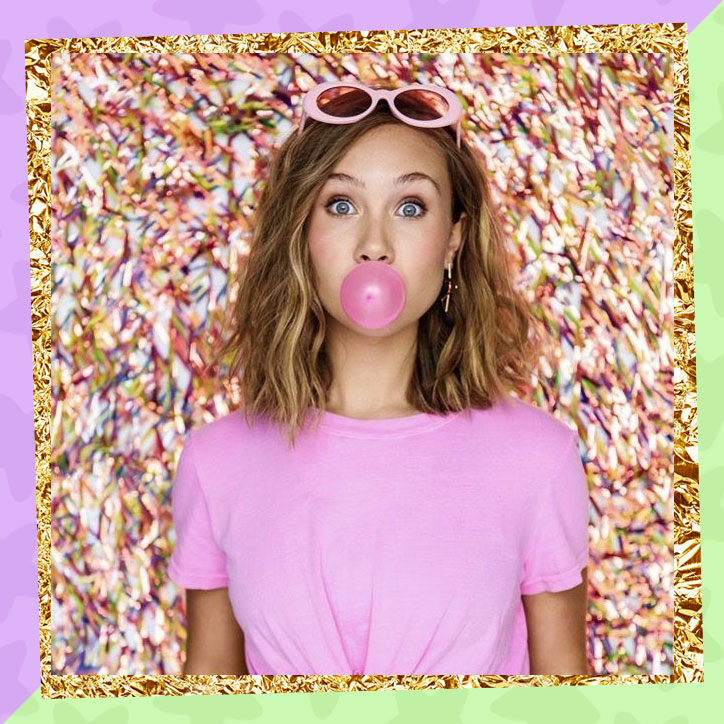 I feel most confident when…

ERIN: A good hair and makeup day always makes me feel like I can conquer the world!
My biggest dream is…

ERIN: To reach the goals I have set for myself. Seeing myself as a regular on a TV network/Netflix show is what I am striving for. The best would be booking something good enough to give back to my parents who have sacrificed to help me along this journey.
The advice I want to share with other girls…

ERIN: First, social media is great but not a popularity contest, and it doesn't define who you are. Use it correctly to inspire and tell your story, be the real you!

Secondly, don't give up on anything you are passionate about. Anything is possible but it doesn't always come easy. When we finally get what we set out for, we appreciate it more because it didn't come easy. Be YOU, be STRONG, and BELIEVE in YOURSELF!
Looking for inspo for your vision board? Get to know our other Shimmering Stars by clicking here!