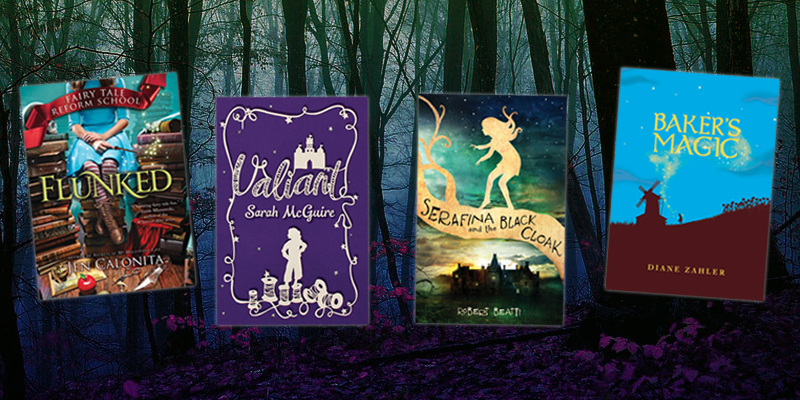 6 Enchanting Reads for Princesses Who Don't Need Saving
Everyone loves reading a good fairytale, watching an enchanting movie, and thinking about what life might be like as Disney Princess. But the one thing most of these tales have in common are princesses and other lead female characters are sadly stuck with evil step-mothers or locked away in towers.
Sure they often manage to escape and marry a prince – but what about the girls who fight their own battles? The ones who don't need to kiss a prince to change their own destinies? The princesses who are just oozing with curiosity and courage and girl power? Those are the types of girls we like best, so we came up with a list of awesome books with the most kick-butt-iest girls we could think of!
6 Enchanting Reads for Princesses Who Don't Need Saving: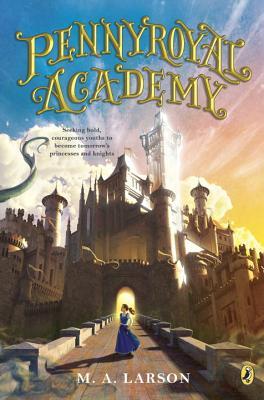 "Pennyroyal Academy" by M.A. Larson
"Pennyroyal Academy" is the book that inspired the idea for this list and – good news – there's a sequel hitting shelves this June. Oh, and the main character is given the name Evie, which we thought you crazy Descendants fans would adore!
This magical tale takes place at Pennyroyal Academy, a school where princesses and knights are trained to battle the two worst possible enemies: witches and dragons. When a girl with no memory of who she is or where she's from enrolls in the school, she's given the name "Evie" and begins her extremely rough princess training. At this school, becoming a princess isn't about pink dresses and hosting elegant balls. It's about daring and courage and learning what kind of person you are and what kind of person you want to become.
As Evie powers through her not-so-easy training, she makes friends, enemies, and gains an entirely new outlook on the world. She uncovers the mysteries about who her family is, where she came from, and discovers that the war between witches and princess is more personal than she ever dreamed possible. The story takes place in a magical world filled with giants and dragons, plot twists and tons of surprises. "The Shadow Cadets of Pennyroyal Academy" looks to be just as thrilling, deep, and magical – and we just can't wait til it comes out this Summer!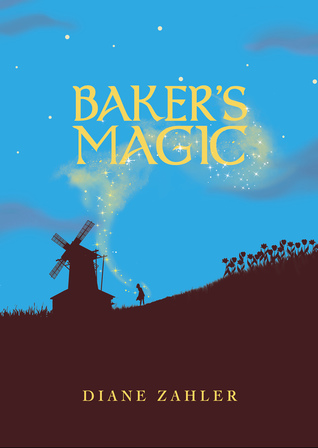 "Baker's Magic" by Diane Zahler
Okay, so, maybe the Princess in this book actually needs a little help and rescuing. But since Bee, a totally independent and courageous girl who prefers pants to dresses laid out the entire rescue plan and helped save the Kingdom – we think it's safe to put this one on the list. It's also a book we called "the kind of story that reminds you why you fell in love with reading in the first place" when we first read it, so…that's pretty much the only evidence you need that it should be on the list. We will never stop recommending this book to our readers because we LOVE IT SO MUCH.
Bee is an orphan who left her not-so-great life behind and headed out on a journey in search of something more. After trying to steal a pasty from the local baker, Master Bouts, Bee finds herself under his wing, living in the back room of his shop, learning everything there is to know about baking. Bee turns out to be an amazing baker with a very special and magical gift. When Bee becomes best friends with Princess Anika, she learns that not only has Anika been mistreated, but that the Kingdom has been under the rule of a greedy Mage who believes that all things good and worthwhile should belong to him – including the trees! Bee teams up with Anika and the local blacksmith's son and heads out on an incredible adventure filled with pirates, mages, magic, and pastries in order to save the Kingdom from the evil Mage's rule and restore what is rightfully theirs.
For even more endless gushing about "Baker's Magic", click here!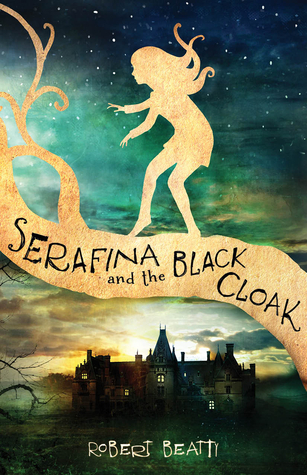 "Serafina and the Black Cloak" by Robert Beatty:
Serafina isn't a princess, but since she grew up in a grand estate in 1899 and this story has that old time-y fairytale vibe, it totally counts.
Serafina is a 12 year old girl who lives in the Biltmore Estate in North Carolina with her Pa. Well, actually, no one knows she exists and she secretly lives in the basement of the estate, as her Pa is the maintenance man and he's been keeping her a secret for all these years. As you can imagine, a 12 year old girl in a giant mansion who's never seen the outside world is definitely itching to explore, but must only use the hidden doors and passageways so no one will see her.
When a strange man in a black cloak shows up and the children at the estate start disappearing, Serafina knows how to follow the clues. Having never done anything like this before, she must be brave, follow her instincts, and uncover the the man in the Black Cloak's true identity to save all the children. She must face dangers she knows nothing of and brave the forest she's been taught to fear in order to solve the mystery. It's got that old world vibe, humor, and enough thrills to keep even the toughest of princesses on the edge of their seat!
Good news – the sequel, "Serafina and the Twisted Staff" comes out in July!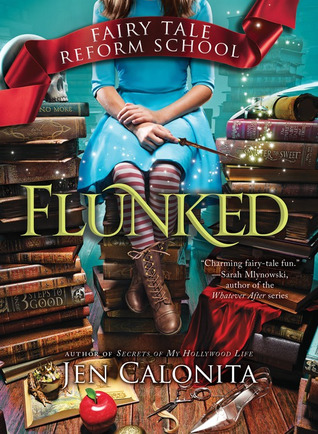 "Fairy Tale Reform School" Series by Jen Calonita
"Flunked" and the sequel "Charmed" (which just came out at the beginning of March) are a witty take on life inside a fairytale world. The stories are creative and fun and not your ordinary tales of well behaved princesses and charming princes. Also THE COVERS. *drool*
Gilly Cobbler and her 5 younger siblings live together in a tattered old boot in the town of Enchantasia. (Isn't that the greatest fairytale town name you've ever heard?!) They don't have much money, so Gilly is always finding new, "creative" (and not always legal) ways to make sure that everyone is taken care of and fed. Kind of like a Robin Hood situation. When Gilly ends up getting caught, she's sentenced to three months at Fairy Tale Reform School – a place where all the teachers are former fairytale villians like the Evil Queen, the Big Bad Wolf, and even the evil stepmother from Cinderella! After spending some time with these so-called reformed villains, she realizes that there might just be more to FTRS than meets the eye. Gilly is spunky and smart and resourceful and her friends Jax and Kayla are just as fun.
"Charmed" is equally great, if not better, so once you inevitably gobble up "Flunked" faster than you can say "Bippity Boppity Boo", you'll thankfully still have the sequel waiting to enchant you!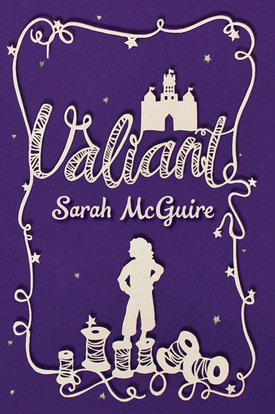 "Valiant" by Sarah McGuire
A courageous girl who must disguise herself as a boy and take on the role of tailor to save her family? Saville gives us serious Darling Charming vibes.
Saville and her father don't have the greatest relationship. He's engrossed in his job as a tailor, paying more attention to his silks and threads than he's ever paid to his own daughter. Because of this, Saville absolutely despises anything to do with sewing or fabrics. When the two move to the town of Reggen, Saville's father becomes seriously ill and she must complete his commissions for King Eldin so she can get medicine for her father and put food on the table. For Saville, this means more than just fashioning a coat or hemming a dress, as tailoring is a man's profession. She must disguise herself in boys clothing and tell a few lies in order to save her own life, her father, and the starving boy they've taken in.
While working in the kingdom, Saville hears a bit of gossip about an army of giants led by an immortal man who are planning to attack Reggen and steal the throne. At first she thinks they're nothing more than tall tales, until she sees one for her self and gets swept up in the battle to save not just her family, but the entire kingdom.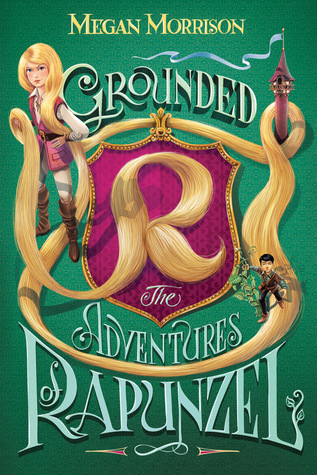 "Tyme" Series by Megan Morrison
These fairytale retellings don't just put an enchanting new twist on the stories you grew up on, they put a phenomenal spin on the characters as well, giving them curious minds and adventurous souls.
The first entry in the series, "Grounded: The Adventures of Rapunzel", tells the story of the famous long haired girl we all know and love, Rapunzel. When this story begins, Rapunzel is still locked away in a tower. She's still got long, beautiful, blonde hair. She's still been tricked by an evil witch that the outside world is terrible place. But that all goes out the window (literally), when a thief shows up and tries to steal an enchanted rose. He tells Rapunzel that he is not a stranger and that she's not in danger. That they've actually met once before. Angry and in search of answers, Rapunzel follows Jack and steps foot into her first adventure. We don't want to spoil the story, but we will say this – "Grounded" has been compared to "Harry Potter" on many occasions by it's readers because of the rich, complex world and incredible amount of detail. Who wouldn't want to read something Harry Potter-esque?!
The companion novel, "Disenchanted: The Trials of Cinderella" comes out October 11th! It takes place in the world of Tyme, but features a brand new adventure starring an exciting take on Cinderella.

These are only 6 examples of tons and tons of books starring powerhouse ladies that should be topping your TBR stacks. Head out on a bookstore adventure of your own and hunt down more future favorites in the stacks! You can also check out our other book recommendations!