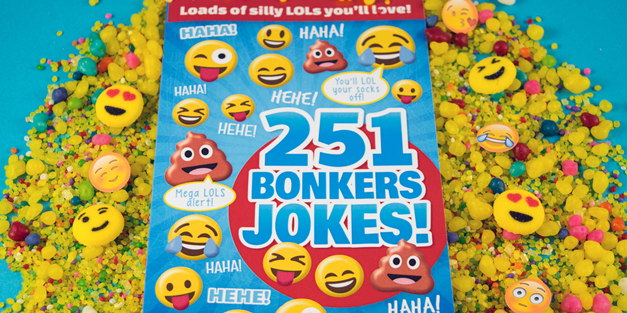 Laugh Your Butt Off with Emoji LOLS: 251 Bonkers Jokes
A few months ago, our friend Vincent Vincent published a super cool journal called You Are a Unicorn. It's a really fun and inspiring journal that combines the concept of an interactive journal and a gratitude journal all in one. It helps you get creative, stay positive, and it's an all around fun way to keep track of your life. Check it out – it's super cool.
He also released a really fun joke book that'll have you laughing as hard as the tears of joy emoji. That's why we figured World Emoji Day was the perfect time to tell you about this hilarious joke book. Emoji LOLS: 251 Bonkers Jokes is filled with exactly 251 jokes that'll totally crack you up. Let's take a look!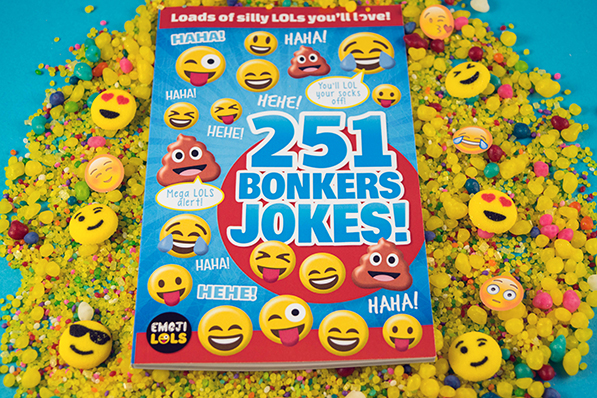 Inside this funny book you'll find a ton of jokes and emoji sprinkled on every page. What do you call a dinosaur that keeps people awake at night? A bronto-snore-us! It's a great book to bring along with you on long Summer road trips or to stash in your backpack for cafeteria chuckles this Fall. All the jokes are super silly and will have you and your friends chuckling, giggling, and even snorting!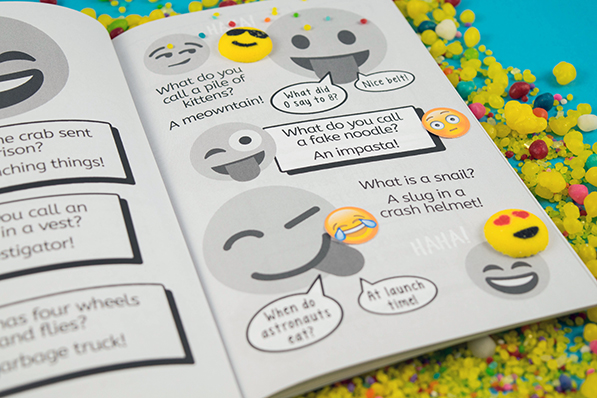 Ready to get your laugh on? You can pick up the book for $5.99 on Amazon, but be sure to ask a parent first!
You can also follow @emojilolsyeah on Instagram for your daily dose of cool images featuring emoji, rainbows, unicorns, and everything else amazing. Be sure to keep an eye out for even more Emoji LOLS books coming soon!
Need more reasons to LOL? These 7 reads are sure to make you laugh!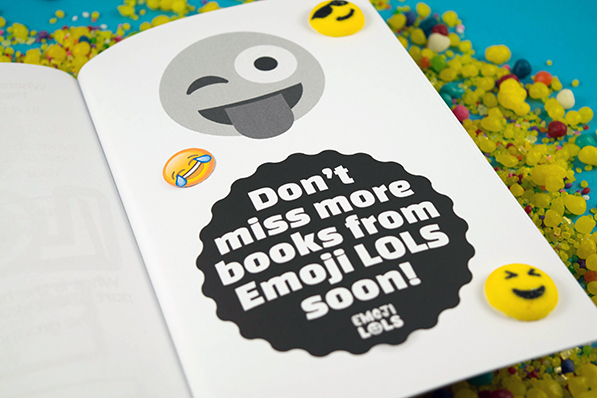 Note: We received this product for free from the author in exchange for a fair and honest review. We were under no obligation to write a positive review.