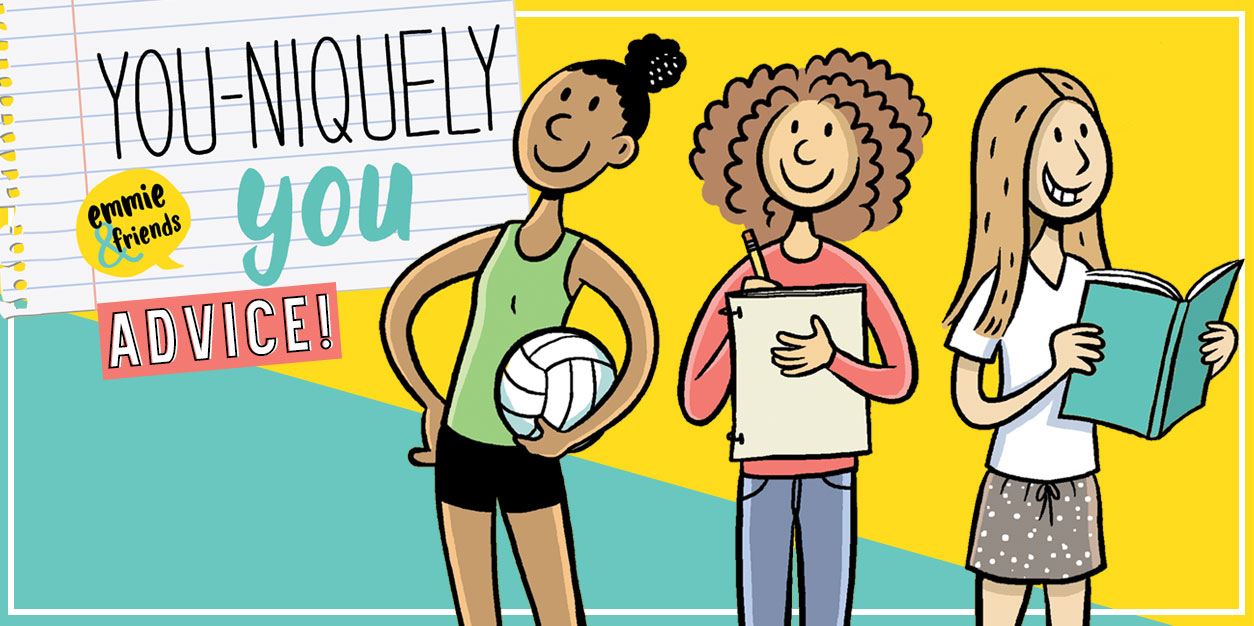 Emmie & Friends Share Their Advice on Being You-niquely You!
NOTE: This post is sponsored by HarperCollins.
From friend fights to self-esteem struggles, Emmie, Jaime, and Brianna have been through it all. Their stories are super relatable, and that's because the challenges they face on the page often reflect what we're struggling with IRL.
Through their messiest moments, they discover their confidence, embrace their individuality, and make the most of a bad day. The girls realize that they're at their best when they're being themselves – and that's true for you too!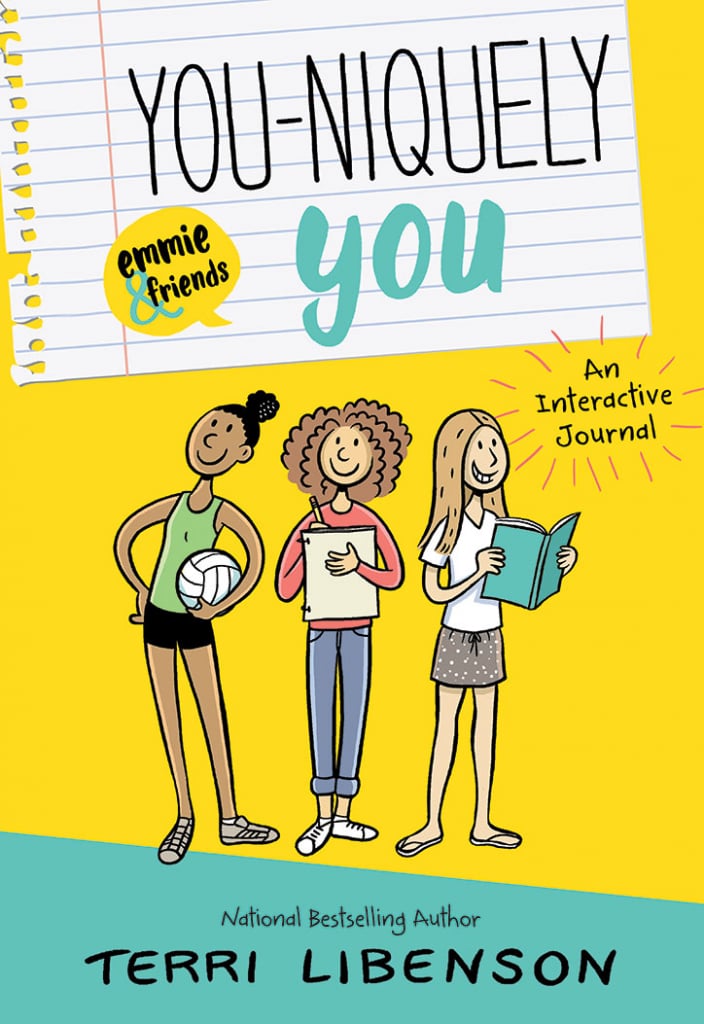 National bestselling author Terri Libenson returns with another endearing, relatable story of friendship and finding confidence. Perfect for fans of Raina Telgemeier and Jennifer L. Holm.
Middle school is full of challenges.
Everyone knows how much brainy Bri likes the spotlight (not). So why did she ever agree to something that forces her to learn a new language, give a speech, help organize a party, and juggle drama at school and home?! As the big event inches closer, Bri wonders if it's all worth it. . . .
Told in alternating past and present chapters, Bri's heartwarming story unfolds over the eight months leading up to her bat mitzvah—as well as over the course of the big day itself.
You-niquely You: An Emmie & Friends Interactive Journal
AUTHOR: Terri Libenson
PUBLISHER: Balzer + Bray
DATE: September 29, 2020
That's why we're so excited about the Emmie & Friends interactive journal, You-niquely You! Guided by Emmie and the girls, every activity was created to help you discover what makes you unique and celebrate the things that make you special. Plus – it's filled with super fun activities you can do on your own or with your BFFs!
To celebrate this awesome new journal, Emmie, Jaime, and Brianna are dishing out their advice on how you can be You-niquely You!
Emmie & Friends Share Their Advice on Being You-niquely You: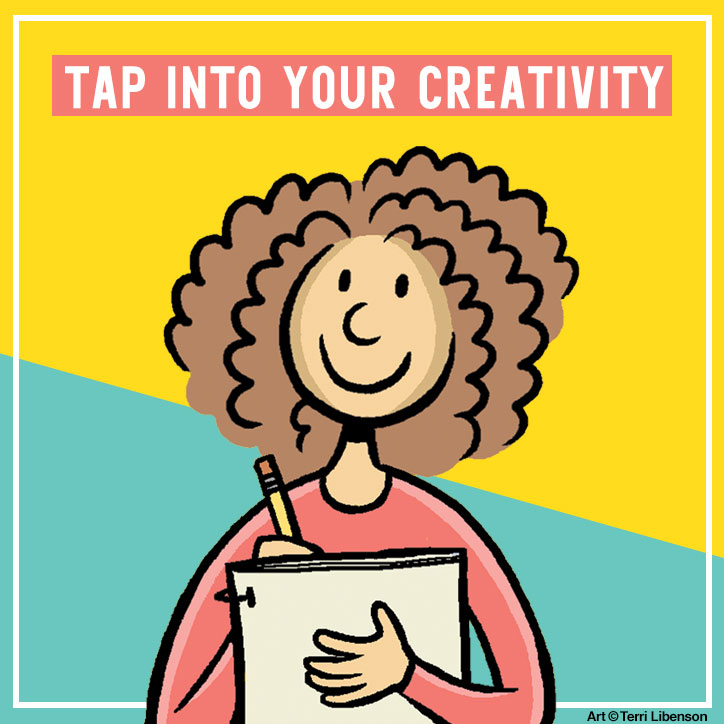 Tap into Your Creativity:

If you're anything like me, sometimes you just feel invisible. It seems like everyone around you is thriving, and you're just blending into the background. It took my most embarrassing day EVER for me to realize it, but by being yourself and sharing who you are with the world, you'll find your confidence, make new friends, and feel a whole lot less like hiding in the shadows.

Art has always been my outlet. Even on my worst days, my doodles have always helped me express how I'm feeling, even when I can't find the right words. Being creative doesn't just mean drawing or painting, though. You can be creative in lots of ways – through crafts, building robots, dancing, singing, or even journaling. Find the thing that makes your imagination run wild, and run with it!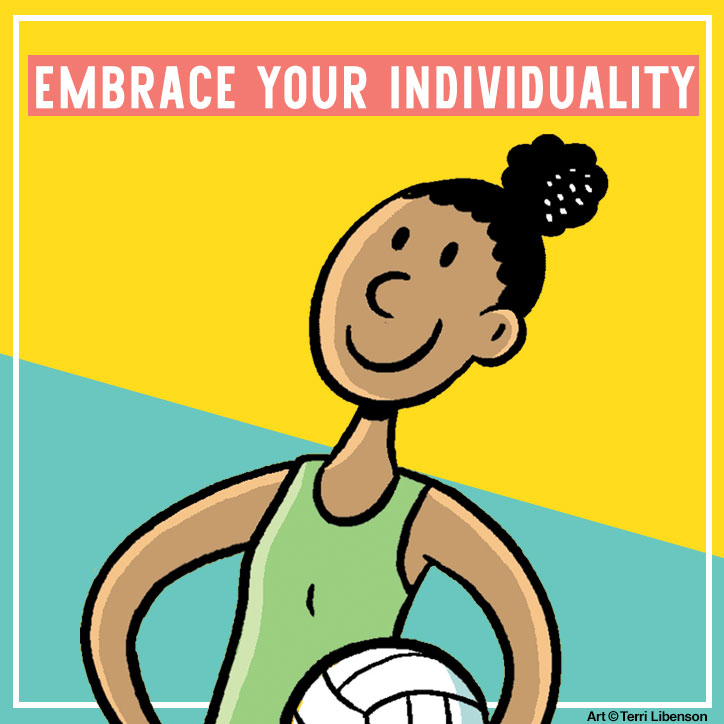 Embrace Your Individuality:

Growing up isn't easy, especially when you're juggling homework, after school activities, and inevitable friend drama. In middle school, your friends are your lifeline, so when you feel excluded or your bestie starts finding new interests, it hurts – a lot! You might feel pressured to change who you are in order to be accepted, but trust me – it's what makes you unique that makes you great.

Never let anyone drag you down. Find the things you love, celebrate them loudly, and show the world who you are. There will always be someone who'll lift you up, accept you exactly as you are, and help celebrate you when you need it the most!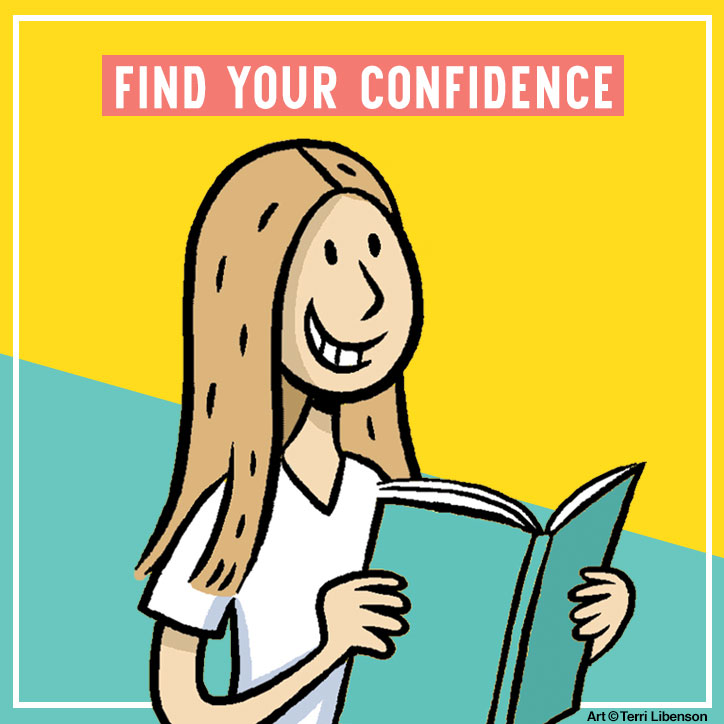 Find Your Confidence:

If being in the spotlight makes you feel sick, you're not alone! On the biggest day of my life, my Bat Mitzvah, I had to give a speech in front of all my closest friends and family – and it was terrifying! But with a little practice and support from the people I love, I was able to face my fears and make it through.

You can do it too! Whether you're afraid to perform in front of a crowd or try out a bold new style, believing in yourself can go a long way. Tell yourself you can do it enough times and you'll start to believe it! A positive mindset is the biggest secret to finding your confidence. If you think you can do something (and try your hardest), you'll feel more comfortable. Fake it until you make it, and even if you mess up, your friends will be there with hugs and support to make you feel better!
Want to win the ultimate Emmie & Friends book haul, including a copy of the brand new You-niquely You Journal? Click here!