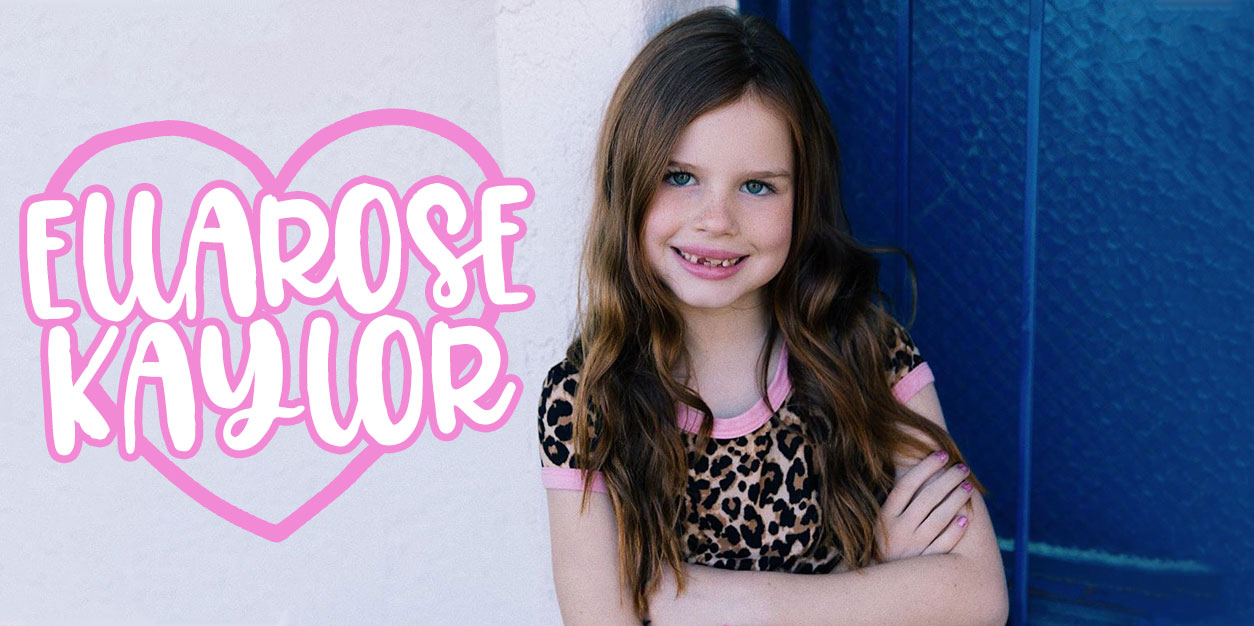 Ellarose Kaylor Dishes on Next Level and Competitive Ice Skating
Ellarose Kaylor is dishing on all things Next Level, which is sure to be your new favorite movie to watch on repeat!
This new dance film is described as Mean Girls meets High School Musical and stars all your favorite dancers and influencers, like Lauren Orlando, Chloe Lukasiak, and Hayden Summerall! We can't wait to see all of the amazing performances and original songs come to life. Intrigued? Check out the trailer here.
Ellarose stars as Josie, the youngest girl at Next Level Academy as well as the youngest cast member on set. The film marks her first time on the big screen, and we're so excited to see her show off her dancing and singing chops! Despite some of the mean girl moments in the movie, Ellarose says that everyone on the Next Level set was super supportive and friendly like one big family.
Acting isn't her only talent, though! She has been ice skating competitively for a few years, placing in first in second place in national competitions. Ellarose recently took over our Insta from one of her figure skating events, you can check it out in our Story Highlights!
Get to know Ellarose as she dishes on filming Next Level, her ice skating goals, and more!
Get to Know Ellarose Kaylor: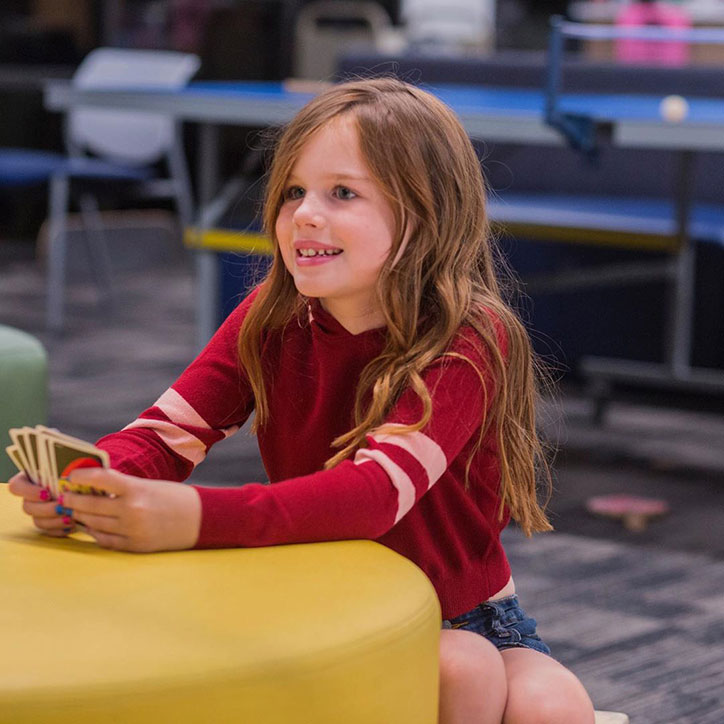 You star as Josie in the new film, Next Level. Tell us about your experience working on the film and what fans can expect to see!

ELLAROSE KAYLOR: I had so much fun working on the film. I was the youngest one on set, but everyone in the cast was super nice to me and included me in everything. We were like one big family for the weeks we shot together! I will never forget the time we had together making the movie, playing jokes on each other and playing Uno on set.

One funny thing that happened to me on set is when I lost my front tooth when we were shooting. I had to go to the dentist, and I came back one hour later with a fake tooth. I had to get the tooth because we had already shot my last scene.
What can you share about your character?

ELLAROSE: I play Josie, the youngest girl at Next Level Academy. When she first came to the Academy, she was bullied by some other girls, but then she found a friend in Kelly (Lauren Orlando's character.) Even though she was older than Josie, she taught her how to stick up for herself and how not to let the mean girls get her down.

Our characters had a great friendship because they really supported each other. I loved acting with Lauren, she is truly one of the nicest people I have ever met and we will be friends forever.
In addition to acting, you're also a competitive ice skater! What is it that you love most about ice skating?

ELLAROSE: I love to glide on the ice and be free. I also love to learn new jumps! Jumps are my favorite over spins. I do solos, and I am on a synchronized ice skating team which I love because I love to be on a team. I also just joined the theater ice team and we are doing The Lion King. I am with a lot of older skaters, but I love it because I get to be lifted in the air!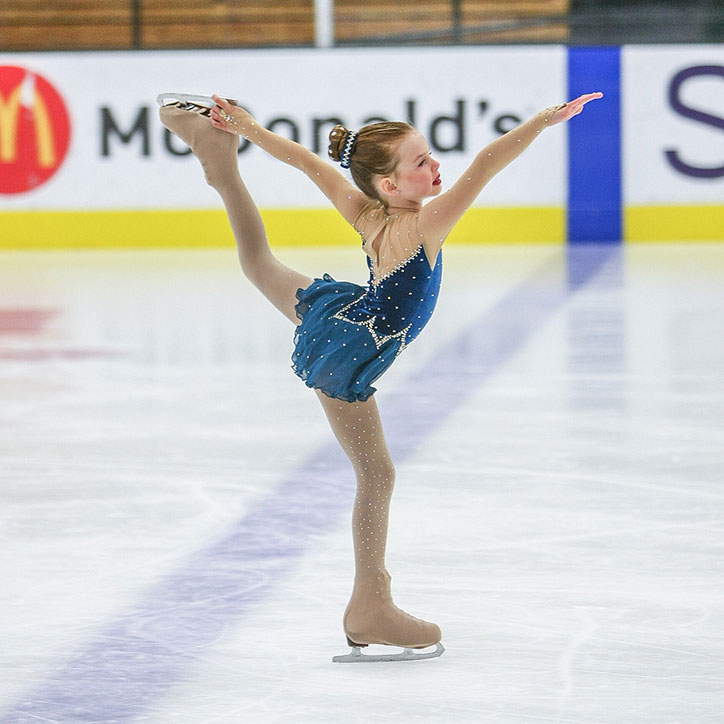 Did any of your ice skating skills help you while learning dance routines for the film?

ELLAROSE: Yes! I am not a trained dancer, but because I have to learn choreography in ice skating it helped me pick up the routines. I had some really great dancers with me on stage, so I was lucky. Plus, Phlex and his team are amazing choreographers!
How do you embrace your girl power?

ELLAROSE: I try to tell myself self-motivating words like "you got this".
Since it's back to school season, we'd love to know – what are your favorite subjects?

ELLAROSE: My favorite subjects are Art and Writing.
What is your biggest goal for the future?

ELLAROSE: I would love to combine both my acting and ice skating and do a big show like Disney on Ice. I also want to help lots of kids that have cancer feel happy and know that they are special and loved.
How do you make a positive impact?

ELLAROSE: For me, I just try really hard to be kind to everyone. Everyone has good days and bad days and sometimes people are mean because they had something not good happen to them that day. I try to see the sweet side of everyone. We are all together on this earth, and we should try hard to love each other and be kind to each other.
Do you have any advice you'd like to share with your fans?

ELLAROSE: Follow your dreams and never give up, just keep trying. I promise you will get what you set out to do. Remember, everyone goes through ups and downs but try to celebrate the ups because then there will be more of them. 🙂
Next Level hits theaters this Friday, September 6th! Be sure to grab all your besties for an amazing night out. The film will also be available for Digital Download and On Demand.
Header Image Photo Credit: Dawn Kingston