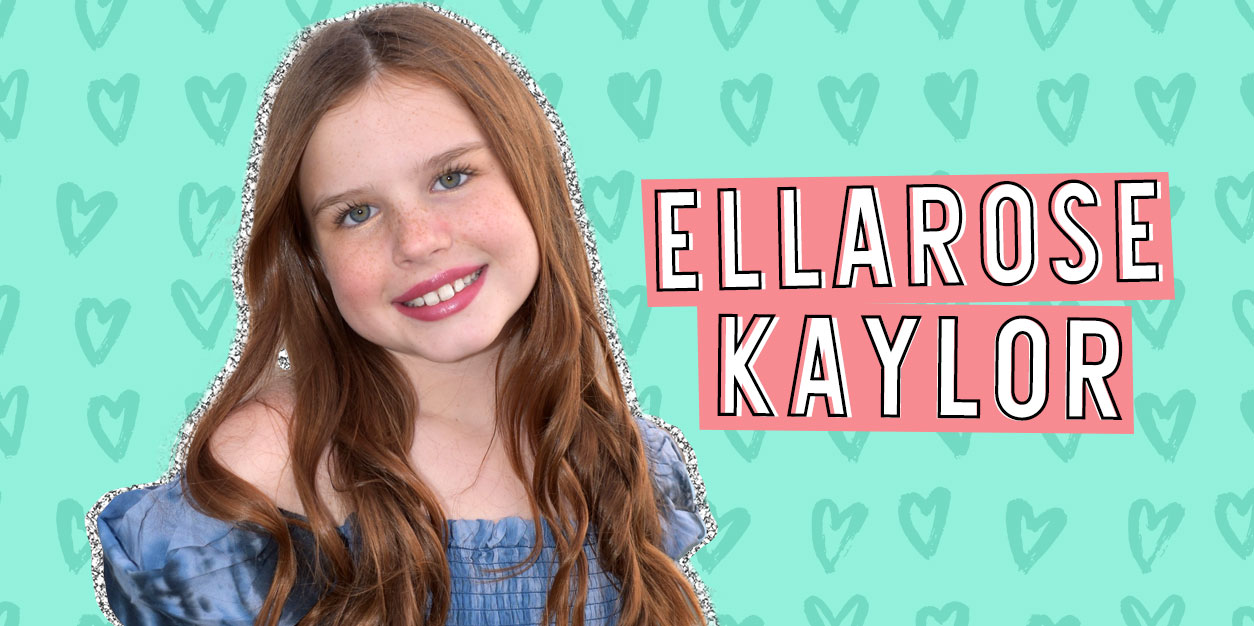 Ellarose Kaylor Dishes on Songwriting and her New Single, I Still Believe
Ellarose Kaylor is proof that kids of any age are capable of making their dreams come true!
While you likely know her as Josie from Next Level, Ellarose is also a fiercely talented competitive ice skater and a singer-songwriter who's fearlessly releasing her own original music at just ten years old. Her newest song, I Still Believe, is out today, and it's the empowering feel-good anthem we can all use after a tough year. The song is all about self-love and finding the courage to keep trying even when things don't go your way – and you can stream it here!
Get to know Ellarose Kaylor as she shares the meaning behind I Still Believe, a secret about the upcoming music video, and the women who inspire her!
Get to Know Ellarose Kaylor: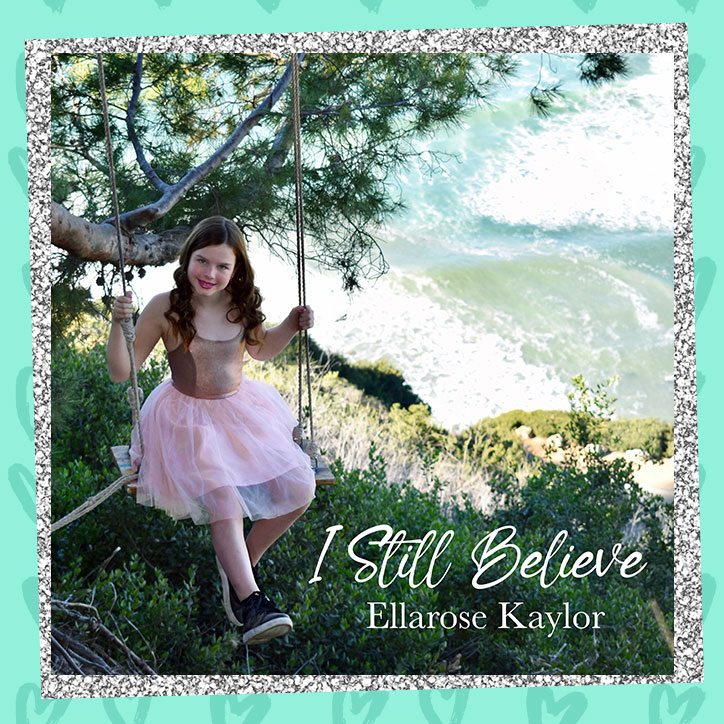 Your new song, I Still Believe, releases today! What's the song about?

ELLAROSE KAYLOR: Yes! I am so excited! The song is about believing in yourself, and even if you are feeling down or feel defeated, finding the fire, passion, love, and confidence inside yourself to get back up and keep believing in your dreams!
We hear you're working on the music video! Are there any secrets you can tease?

ELLAROSE: Well, I am going to Sun Valley, Idaho to shoot it and my one secret hint is there is going to be some ice skating in it at a really pretty outside rink. I am so excited because some of my ice skating friends are coming too, and we are going to make it a fun week of practicing ice skating! (There are no outside rinks in Los Angeles.)
What is something you've learned from making music and being a songwriter?

ELLAROSE KAYLOR: For songwriting, it really is about telling a story or a message that you believe in. Also trying to create music that provokes a feeling from someone. I love music so much and I love the different feelings each song gives me.

I also have learned so much about how to work on your voice from my voice coach VJ Rosales and Andrew Lane, who produces and co-writes all my music.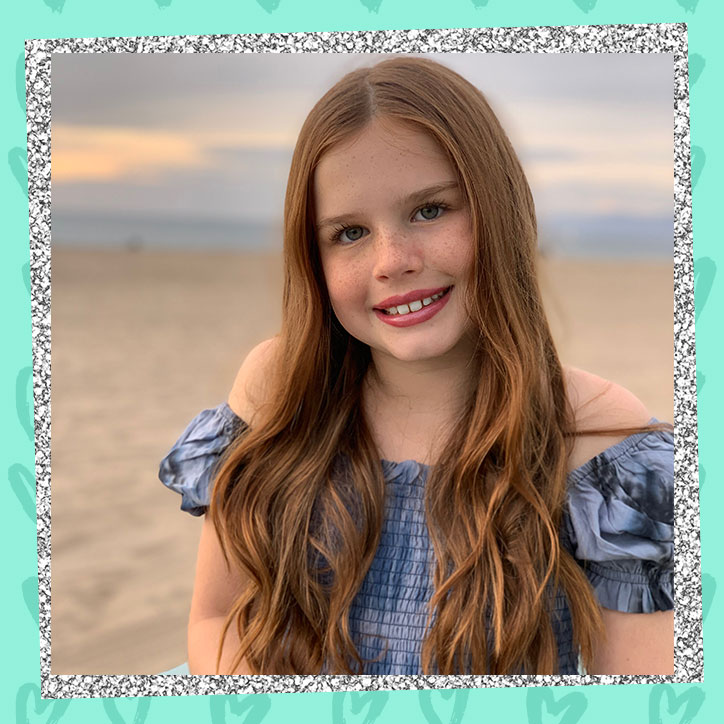 From music to acting to competitive ice skating, you are seriously talented! How do you stay motivated and confident?

ELLAROSE: Awwww, you are so sweet. I really just enjoy performing and working hard at something and then hopefully entertaining people or making them feel happy inside. That is a huge motivation for me!
Name 3 things you can't live without:

ELLAROSE KAYLOR: Chocolate, my family, and my dogs Buddy and Zoe. Did you notice I said chocolate FIRST?
You are part of an organization called Girl Guild that's all about empowering girls. What do you love most about being a part of this community?

ELLAROSE: I really love that organization because girls from everywhere get to come to the events and be inspired, and they usually inspire me!

We have not been able to have any events due to COVID, but I can't wait until we can again. I love meeting new people and I love to learn about others.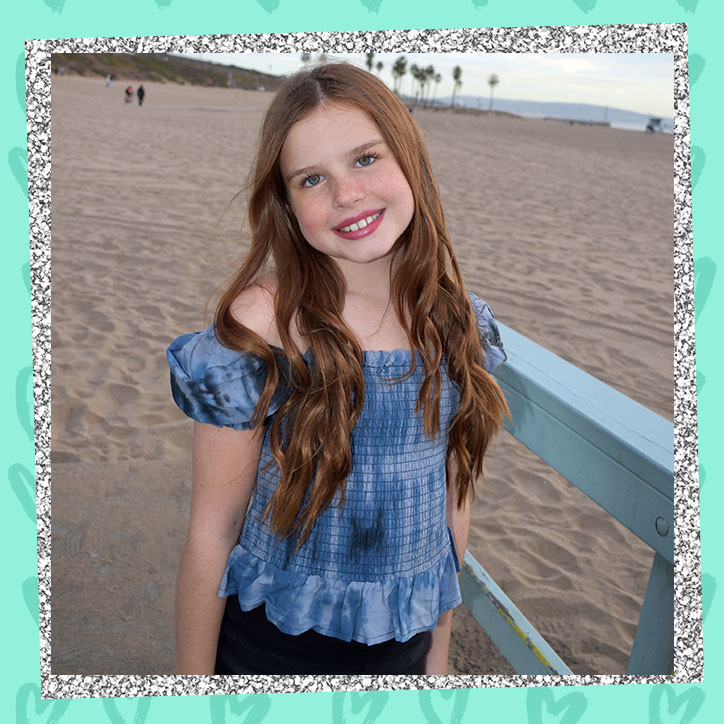 Who are the women who inspire you most?

ELLAROSE KAYLOR: Dove Cameron, Ariana Grande, and Michelle Kwan.
Do you have any advice you'd like to share with your fans?

ELLAROSE: Follow your dreams always. Always remember, if you work hard at something and believe in yourself, and never give up, you can make anything happen. I believe that with all of my heart.

Also, I have many people on my Instagram talk to me about getting bullied, and I know there are a lot of people that are not so nice on social media. Just remember, usually, it is because they are not happy with themselves and it has nothing to do with you. Don't let it bring you down – just remind yourself how special you are!
In need of even more new music? Check out our interview with Jackson Dollinger, where he opens up about his new EP, Social Isolation!