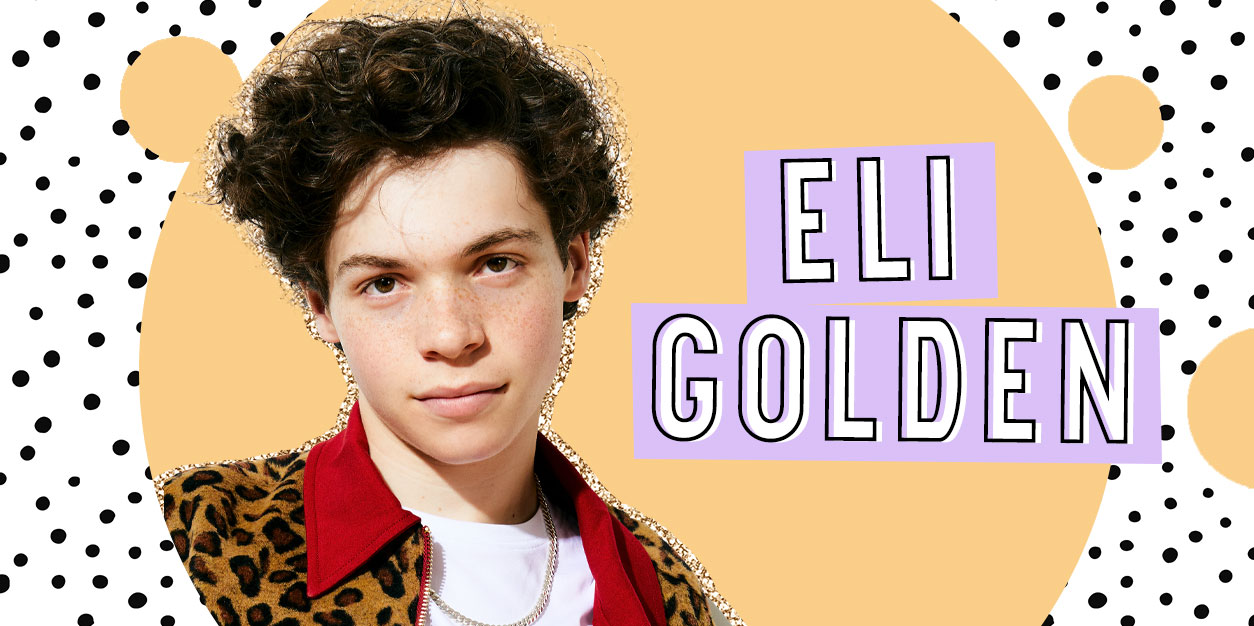 Eli Golden on 13: The Musical, His Summer Favs, and More!
Ready for your new favorite musical? 13: The Musical hits Netflix on August 12th and it's the perfect pick for your end of summer movie nights!
Inspired by the Broadway show, 13: The Musical is an iconic story of about growing up filled with amazing dance numbers, important life lessons, and a soundtrack that'll have you singing along as you embark on a new school year. We're catching up with actor Eli Golden who stars as the lead, Evan Goldman, a 12-year-old boy at a pivotal moment in his life.
After his parent's divorce, he'll have to say goodbye to the friends and community he's always known and figure out how to navigate a new school after a major move from NYC to a small town in Indiana. With his Bar Mitzvah on the horizon, he's determined to turn it into the biggest party his classmates have ever seen and make his mark in his new town. Eli shines as Evan, a totally relatable kid who's going through a lot and brings a ton of charm and passion to the role.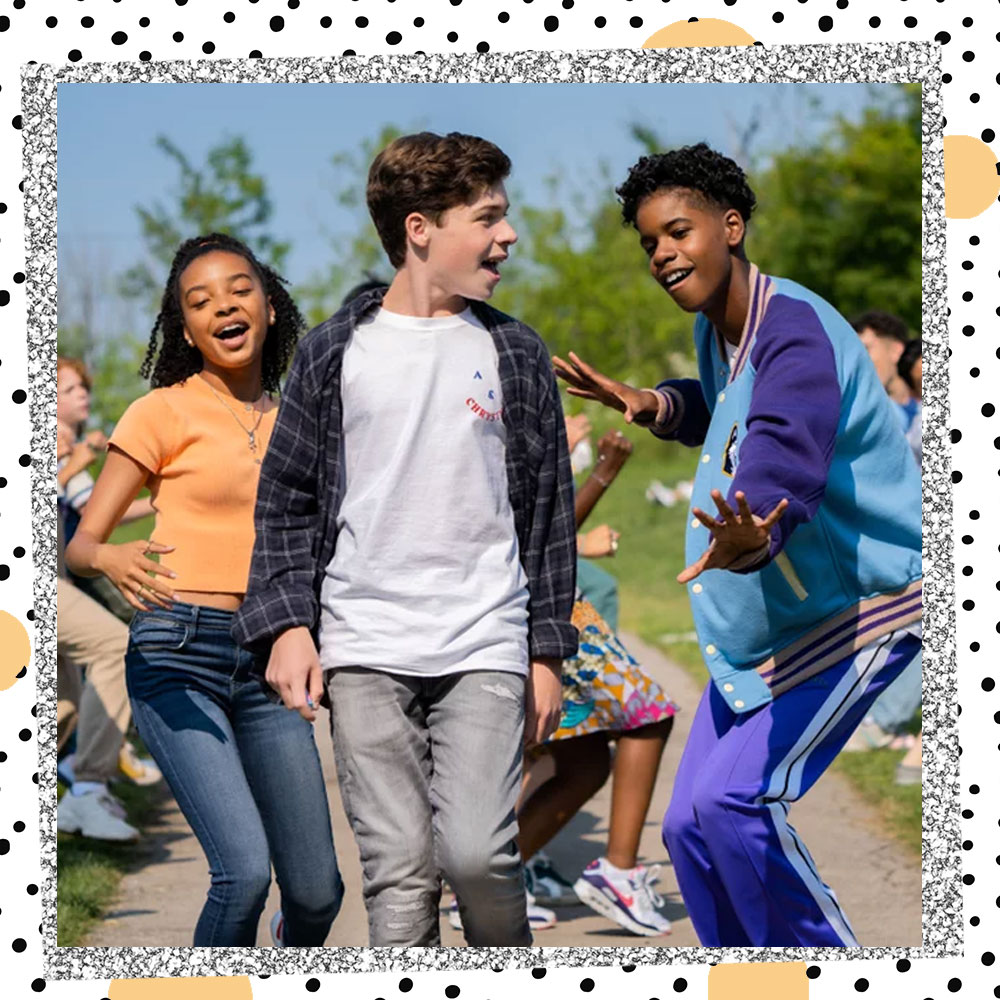 When we asked Eli to share some of his favorite things, in true New Yorker fashion, he brought up his favorite baseball team, "watching the Yankees destroy the AL east." In addition to being a die-hard Yankee fan, he also shared his love for "bacon, singing, acting, writing, listening to music, sleeping, shopping, performing, traveling, and learning." In addition to acting, Eli plays piano and guitar and is currently writing and recording songs for his debut album!
Get to know Eli Golden as he dishes on 13: The Musical, his summer favorites, and his biggest inspirations!
Get to Know Eli Golden: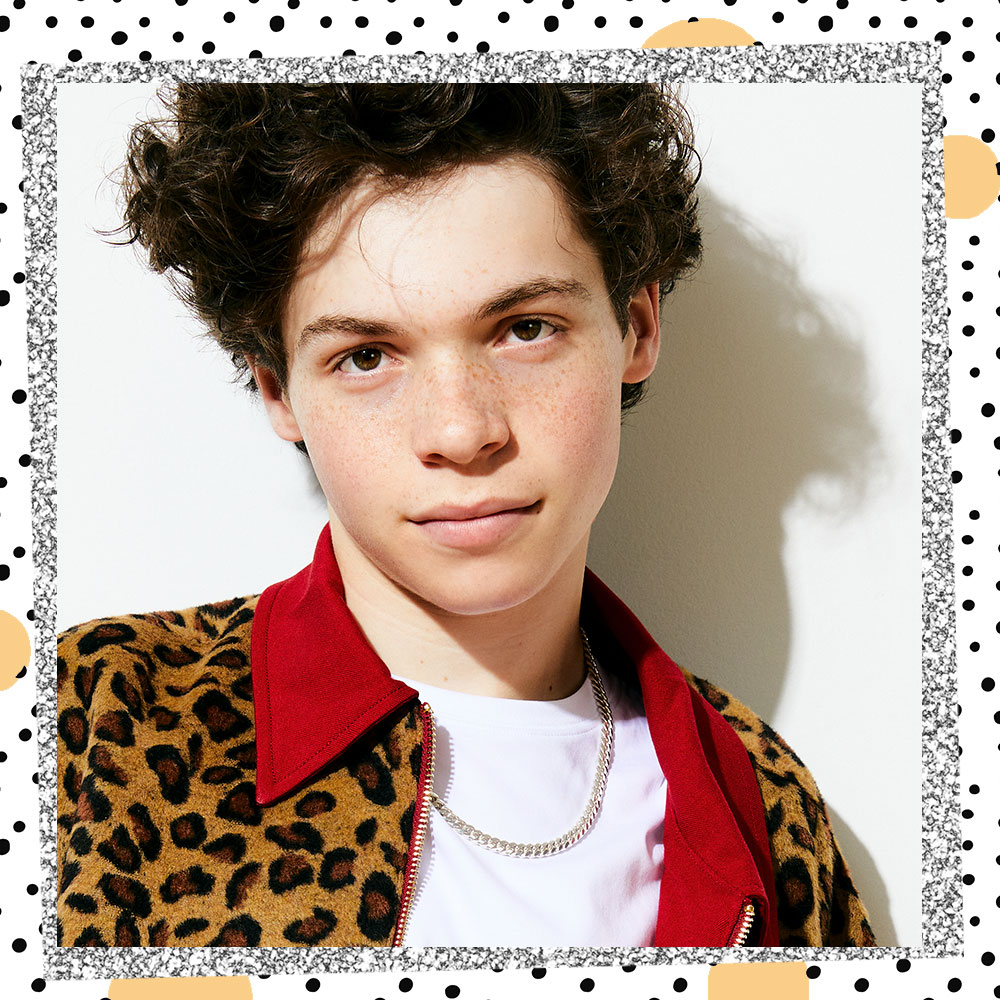 You star as Evan Goldman in the newest Netflix musical, 13: The Musical! What can you share about the film?
ELI GOLDEN: If I do say so myself, 13: The Musical is a fantastic feel-good film. It makes you smile, and you'll be singing along to the songs from start to finish. Also, the characters learn important and valuable lessons throughout the film.
Tell us a little bit about your character, Evan. What is he like?
ELI: At the start of the film, Evan is 12 years old and lives in New York City. He likes to hang out with his friends, and he is preparing for his Bar Mitzvah. His parents just recently divorced, which has been very hard on him, and he has to move to a new city. Evan thinks he knows it all, and he tries to have an answer for everything, even when he knows there is no good answer.
We see Evan learn and grow throughout the film, and I'm excited for fans to follow along through his journey!
With a cast full of teenagers, set must have been a blast! Do you have a favorite behind-the-scenes memory from filming?
ELI: I had the best time during the filming of the movie theater sequence. There were so many fun moments. I loved being able to eat popcorn every take, and getting it refilled every take. I laughed so much during the filming of that scene!
When did you first discover your love for performing?
ELI: I have always been drawn toward the stage. I think I was very young, maybe 4 or 5, when I started getting up on stage and singing songs from Charlie Puth all the way to Bruno Mars.
I started acting by way of commercials. My first commercial was for a local cable company. When I arrived on set and they asked me what I wanted to eat, I asked for a bacon and cheese omelet and to my 6-year-old delight, they made me one. That's when I discovered my love for crafty… and acting.
What are some of your favorite musicals/musical movies?
ELI: I am a die-hard Hamilton fan and I love Broadway musicals. I sing Dear Evan Hansen songs every single day and I'm always humming Hadestown to myself when I'm studying for tests.
Summer Shoutouts:
ELI: Go-To Summer Snack: Peaches or almonds
Best Vacay Spot: Paris
Song of the Summer: I Ain't Worried 'Bout It (One Republic)
Best Way to Stay Cool: Relaxing by the pool or the beach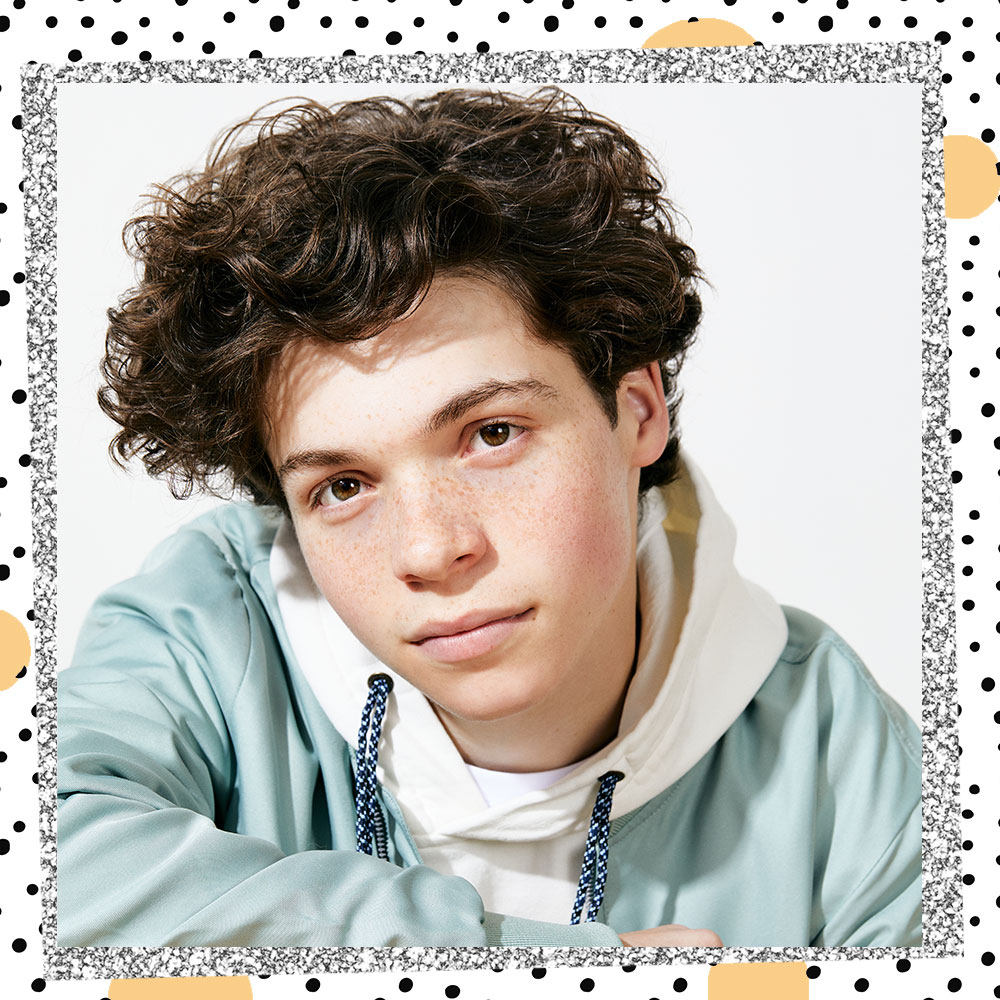 What is your biggest dream (or goal) for the future?
ELI: One of my biggest dreams is to perform during the halftime show at the Super Bowl or at Madison Square Garden!
Who inspires you most?
ELI: When it comes to songwriting and music, I get most of my inspiration from Bruno Mars, Anderson Paak, Giveon, Billie Eilish, Charlie Puth, Michael Jackson, Rex Orange County, Shawn Mendes, Khalid, Frank Ocean, and Brent Faiyaz.
When it comes to acting, I am inspired by Jim Carrey, Al Pacino, Robert De Niro, Tina Fey, Jamie Foxx, Anne Hathaway, Leonardo DiCaprio, and Tom Hanks.
Do you have any words of wisdom you'd like to share with your fans?
ELI: Love and be true to yourself, even if it's hard. It's cliché, but when you're not being you, you're lying to everyone around you. Find love in yourself, and make sure you're always valuing others' ideas and listening carefully to what they say.
WE THINK YOU'LL ?HEART? THESE POSTS:
✨SHIMMERING STAR: Hayley LeBlanc dishes on her new book series, The Hayley Mysteries!
?GLO-UP TIME: Enter to WIN an EXCLUSIVE Glo-Up Girls Series 2 Deluxe Box!
✨BROADWAY INSPO: Get to know Abbie Grace Levi as she dishes on the Annie-inspired Tomorrow podcast!