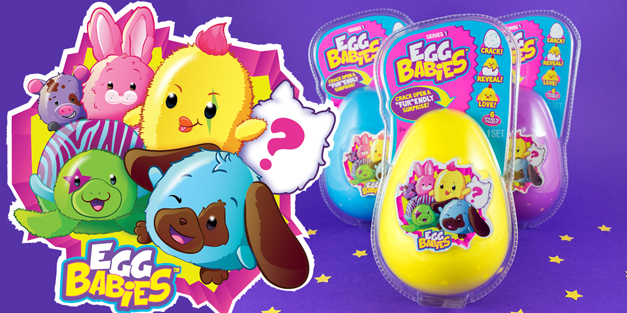 Crack Open an Adorable Surprise with Egg Babies
Note: We received this product for free from Wicked Cool Toys in exchange for a fair and honest review. We were under no obligation to write a positive review.
If you love the collectibility of Shopkins and the fun of cracking open a brand new Hatchimal, we have a feeling you're going to be super EGGcited about Egg Babies.
These super cute, fabulously fluffy collectible animal plushies come inside a colorful surprise egg. They're really fun to crack open, and the bright colors and fuzzy fur make them really stand out when lined up on your bed or your toy shelf. There are currently 6 Egg Babies to collect in Series 1, including a surprise character!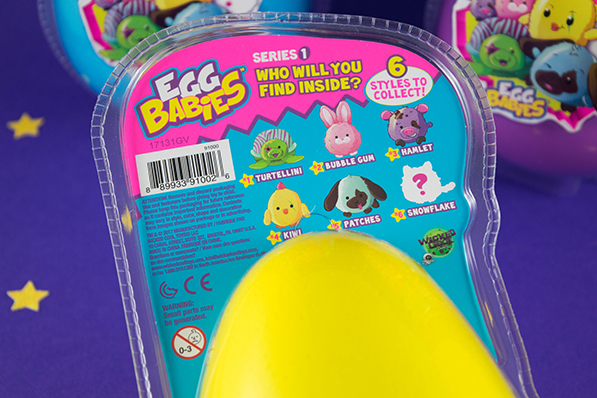 Each of the six animal babies from the first series has their own unique personalities, so you can try to find the one that's most like you or simply collect them all. Cracking open your egg is super easy. You can squeeze the styrofoam egg until it pops or smash it against a table like you would a real egg.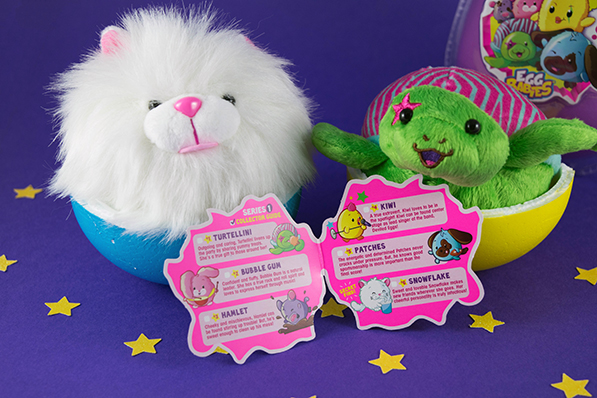 We were super lucky when opening ours up! We found Snowflake, the surprise kitty, hiding inside one of our eggs! They're all ridiculously cute, but our favorites are definitely Turtellini and Kiwi. We love their edgy rocker looks and how they're channeling their inner David Bowie. The best part is that the personality traits are all really empowering traits that will inspire you to be your best self. Ready to get to know the Egg Babies? Discover their EGGcellent personalities below!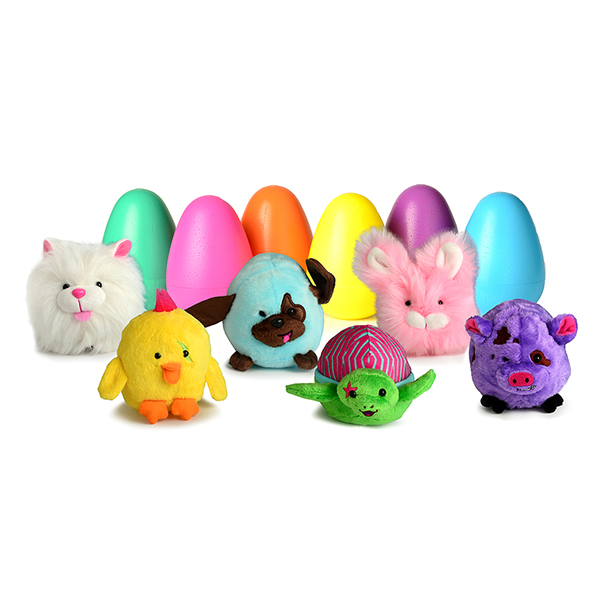 Turtellini is a colorful turtle who's outgoing, caring and livens up the party. She's a true gift to those around her!
Bubble Gum is a fluffy pink bunny full of confidence. She is a natural leader, has a true rock and roll spirit and loves to express herself through music.
Hamlet is a cheeky and mischievous pig. He can sometimes be found stirring up trouble but don't worry, he's sweet enough to clean up his mess.
Kiwi is a true extrovert. This fun-loving chick loves to be in the spotlight. Kiwi can usually be found center stage as lead singer of the band, Deviled Eggs.
Patches is an energetic and determined puppy. He knows good sportsmanship and is more important than the final score.
Snowflake is a sweet and loveable kitty cat. She makes new friends wherever she goes. Her cheerful personality is truly infectious.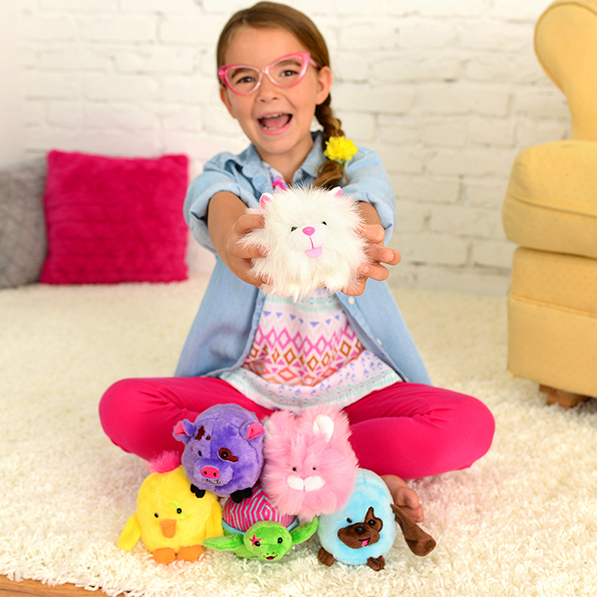 Ready to join in on the EGGcitement and crack open a new friend? You can find Egg Babies at Toys R Us, Kmart, and Amazon for just $9.99.
Live for collecting adorable toys? Find out your L.O.L. Surprise Style Twin!