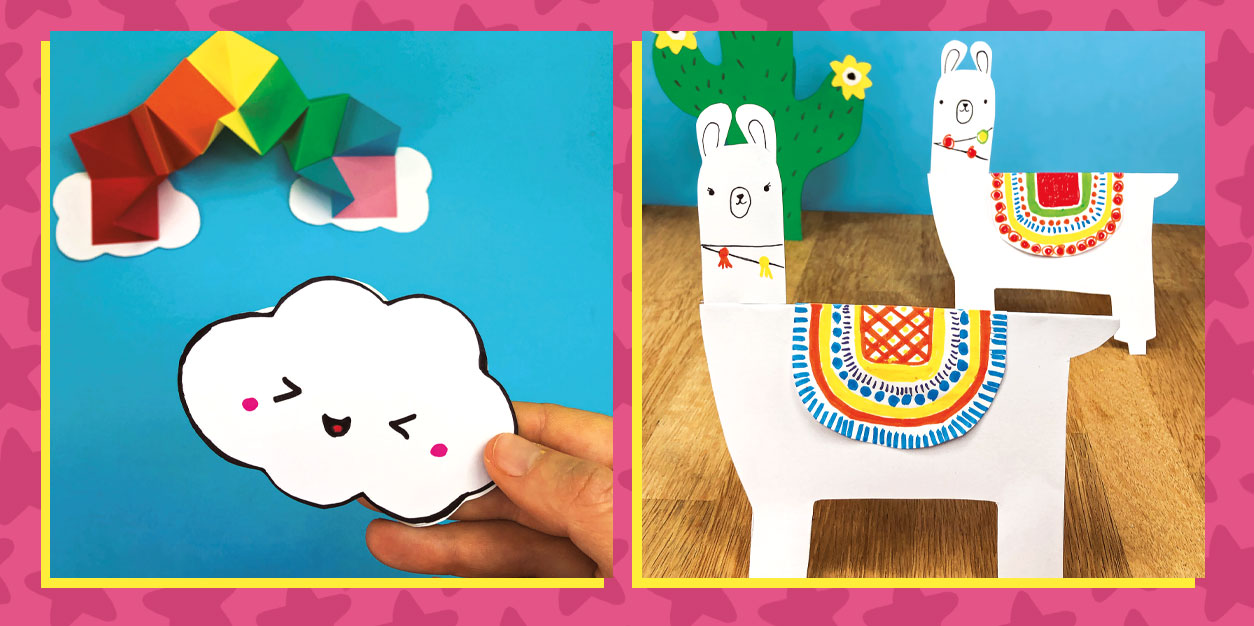 Get Crafty With These 5 Adorable Paper DIYs
NOTE: We received a copy of Easy Paper Projects: 60 Crafts You Can Wear, Gift, Use, and Admire for free from Page Street Press in exchange for a fair and honest review. We were under no obligation to give a positive review, no money was exchanged, and all opinions are our own.
We're always on the hunt for simple, wow-worthy DIYs, so when we heard about Maggy Woodley's new book, Easy Paper Projects: 60 Crafts You Can Wear, Gift, Use, and Admire, we couldn't wait to get our hands on a copy.
From handmade cards to origami accessories, the projects featured in this book are great for wearing, gifting, and putting on display. You'll be amazed by just how much you can create with paper! The book also features a few seasonal crafts, like 3D flowers and polar bear ornaments, to inspire you to keep crafting all year long. We can't wait to design some spooky ghost garland for the office!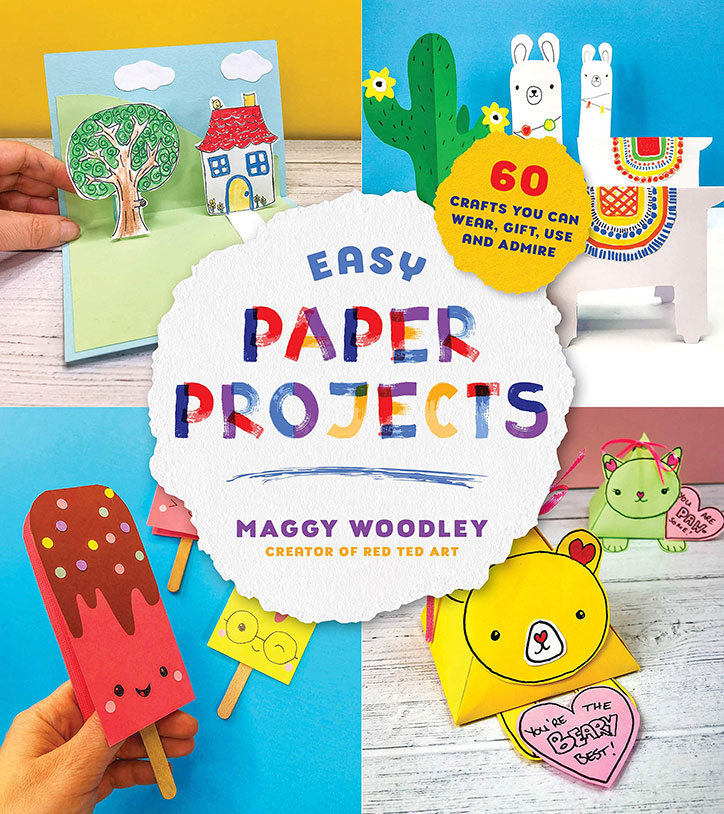 Transform Paper into Thoughtful Cards, Fun Decorations and More with Easy, Mess-Free Crafts
Learn just how versatile paper can be when creating fun, colorful crafts. Whether you have plain printer paper, a rainbow array of cardstock or just a few scraps of construction paper, you'll be able to create inventive paper crafts that require only a few materials you already have, making them a thrifty and accessible alternative to more complicated projects. So grab your paper, scissors and glue and try these fun projects:
Origami Corner Bookmarks
Tin Can Pen Pots
Paper Pendants
Llama Cards
Origami Lucky Stars Bracelets
3-D Paper Accordion Flowers
Kite Birds
Paper Dog Puppet
Confetti Bookmarks
Leaf Wreaths
Quick Ghost Garlands
Polar Bear Ornaments
A whole slew of cute, exciting projects makes it easy for you to get your craft on no matter the occasion, and they provide hours of fun all year long. With easy-to-follow step-by-step instructions and plenty of photos to guide you, you can be on your way to creating paper masterpieces in no time.
Easy Paper Projects: 60 Crafts You Can Wear, Gift, Use, and Admire
AUTHOR: Maggy Woodley
PUBLISHER: Page Street Press
DATE: September 10, 2019
We picked our five favorite DIYs from the book as craftspiration for you! We even offered a few suggestions to add a bit of extra flair to everything you make. Want to see all 60 projects? Easy Paper Projects is now available from Page Street Publishing!
Our 5 Fav DIYs from Easy Paper Projects: 60 Crafts You Can Wear, Gift, Use, and Admire: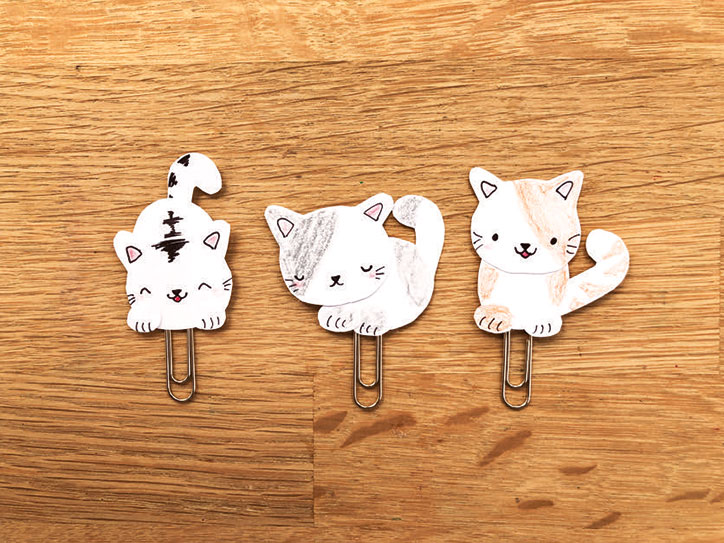 Kitten Paper Clip Bookmarks
Could anything be cuter than a bunch of kitties holding your place in your favorite book or important school notes? We love these paper kitten bookmarks because they're easy to assemble and purr-fect for sharing with your BFF!
Plus, you can get really creative with the designs, making all your favorite types of cats in all different poses. We heart big orange kitties the most, so you know we'll be hoarding a bunch of those for ourselves.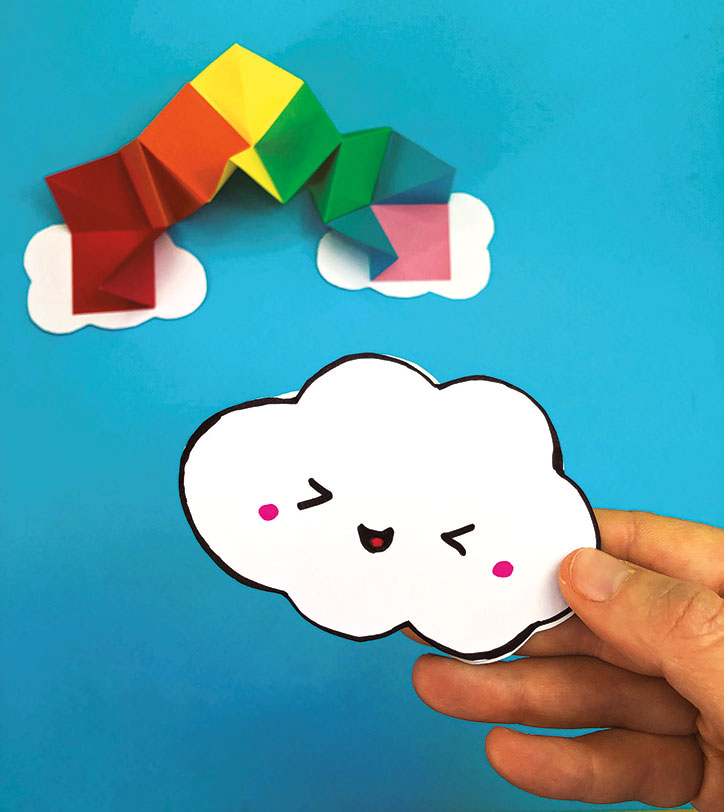 Cloud Notebook
These adorably colorful cloud notebooks are perfect for jotting down your biggest dreams. The best part? You probably have all of the materials lying around at home. All this simple DIY requires colored paper, white paper, scissors, pens/markers, a glue stick, and a ruler.
Feeling creative? Swap out the rainbow colors for pastels or alternating shades to make your notebook truly unique, or try adding glitter for a burst of sparkle! This craft also works great as a greeting card.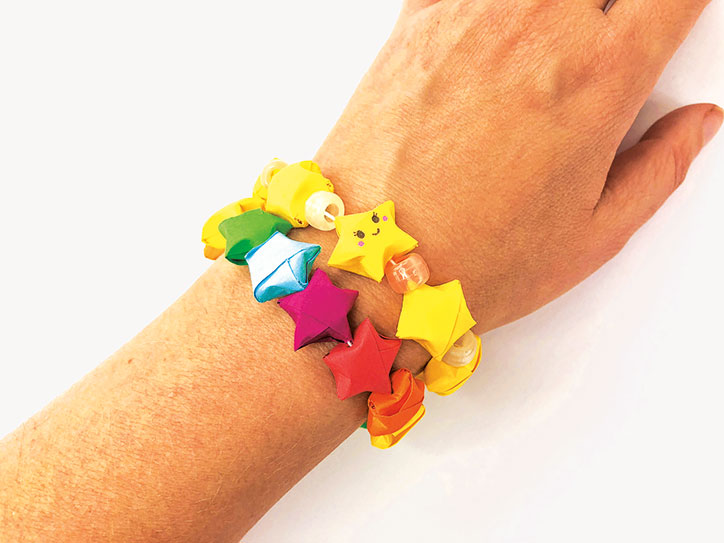 Origami Lucky Star Bracelet
We're OBSESSED with making origami stars, but until we saw this bracelet in the Easy Paper Projects book, we never thought to use them to create jewelry! This DIY teaches you how to fold the stars out of paper strips, in case you don't already know how, and shows you how to string through elastic thread and beads to create a bracelet that shines bright!
Our tip? Try patterned paper and different styles of beads so you can create a bracelet to match all your best fits! You can also write a wish inside one of the stars before you fold it up. After you've worn out your bracelet, your wish will come true!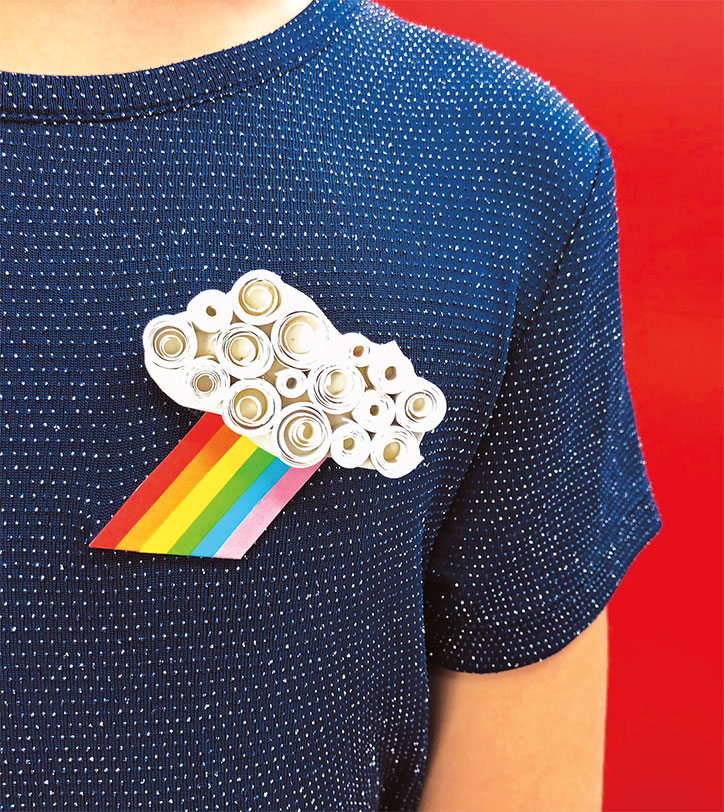 Cloud Brooch
How amazing is this cloud brooch? We're always impressed by paper quilling, and this brooch is a really easy way to start learning the technique. If you're making some of the other projects we've suggested, you should have lots of scraps left over to make this brooch, which means zero-waste!
Wear your brooch proudly on your shirt, your backpack, or add a magnet rather than a safety pin and hang it in your locker. A little sprinkle of glitter doesn't hurt either!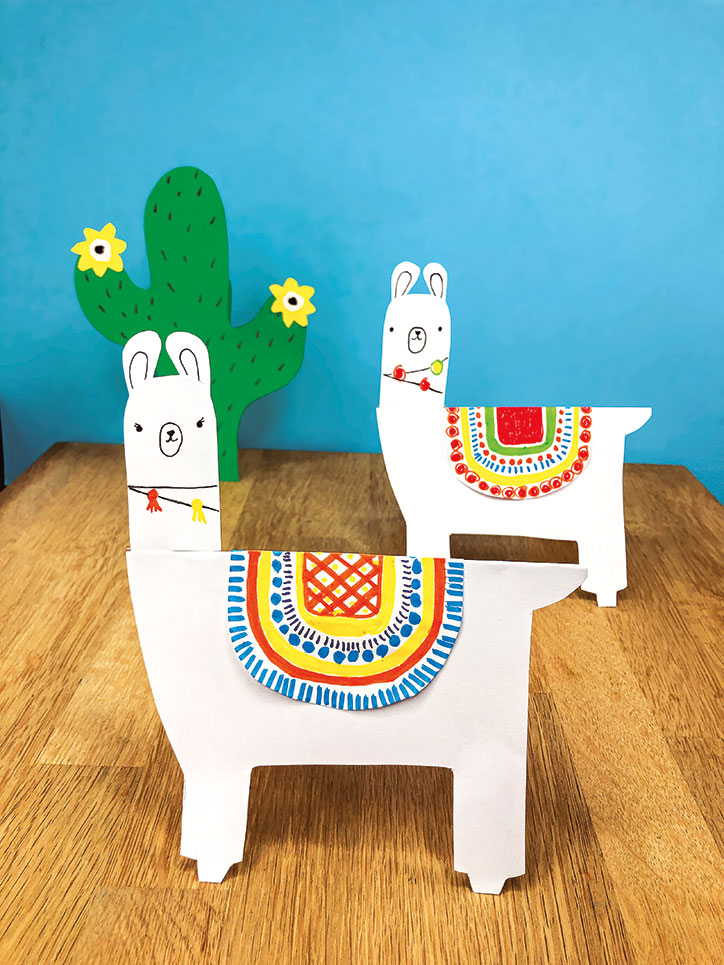 Llama Cards
A handcrafted card is a great way to make a BIG impression, and Easy Paper Projects has 7 different card ideas for you to try. Our favorite? The llama cards!
You'll be the best friend or sibling ever by constructing this cute llama card for your most favorite person. These adorable llamas are designed to stand up, so whoever receives this amazing card can display it in their room forever. Don't forget to let your imagination run wild and bring your llama to life. Add a party hat for birthdays, a funny costume for Halloween, or a string of holiday lights for Christmas!
If you're always on the lookout for more DIY ideas, check out our latest HEART EYES roundup! Our September roundup features multiple craft kits that'll teach you STEM concepts while you craft!