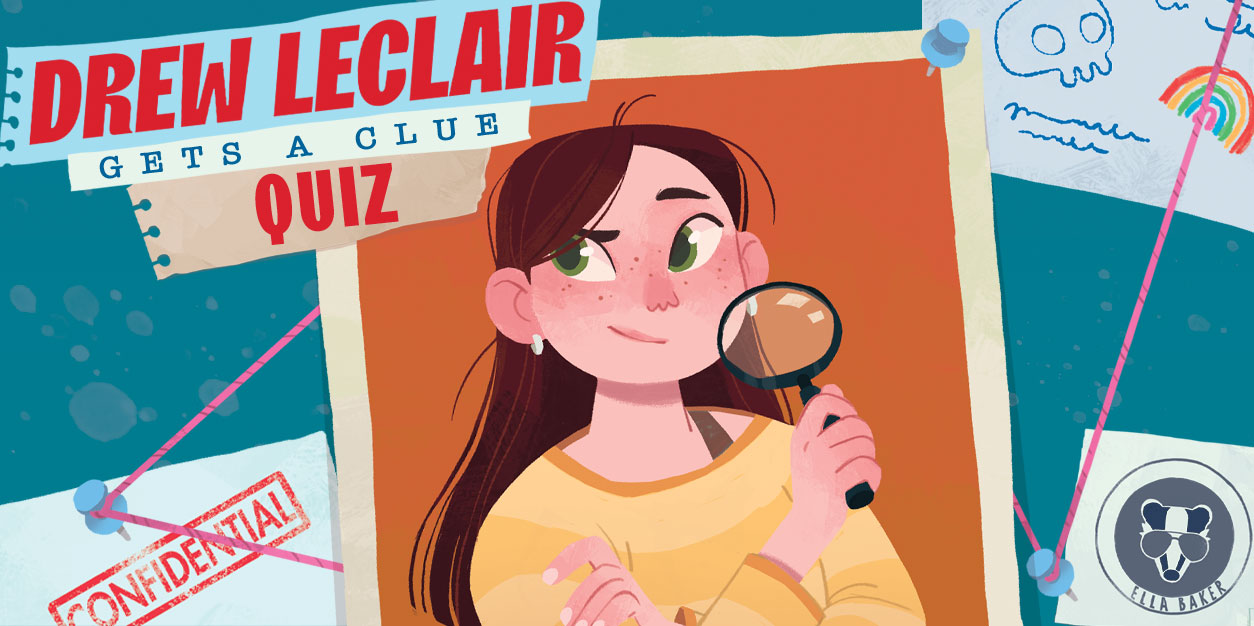 QUIZ: How Would You Solve the Case Like Drew LeClair?
NOTE: This post is sponsored by HarperCollins.
Drew LeClair is on the case, and it's not just an Instagram bully that's a total mystery to her. In Drew LeClair Gets a Clue by Katryn Bury, she discovers that friendships, family, and identity are just as tricky to figure out as catching the right culprit!
When we meet Drew, her life is basically a mess. The same day that her mom leaves to live in a yurt in Hawaii with Drew's guidance counselor, an Instagram bully is on the loose targeting kids at school – and don't even bring up that incident last week when things got totally weird with her lifelong BFF, Shrey. Being true-crime obsessed with dreams of becoming a criminal profiler like her hero, Lita Miyamoto (not to mention twenty-two notebooks filled with observations about her classmates), Drew knows she has the know-how to crack the case. With Shrey and their new friend Trissa by her side, they piece together the clues, profile each suspect, and even make a crime board while bonding over their love for Star Wars, anime, and video games. Drew is starting to feel a lot less alone for the first time in, well, ever.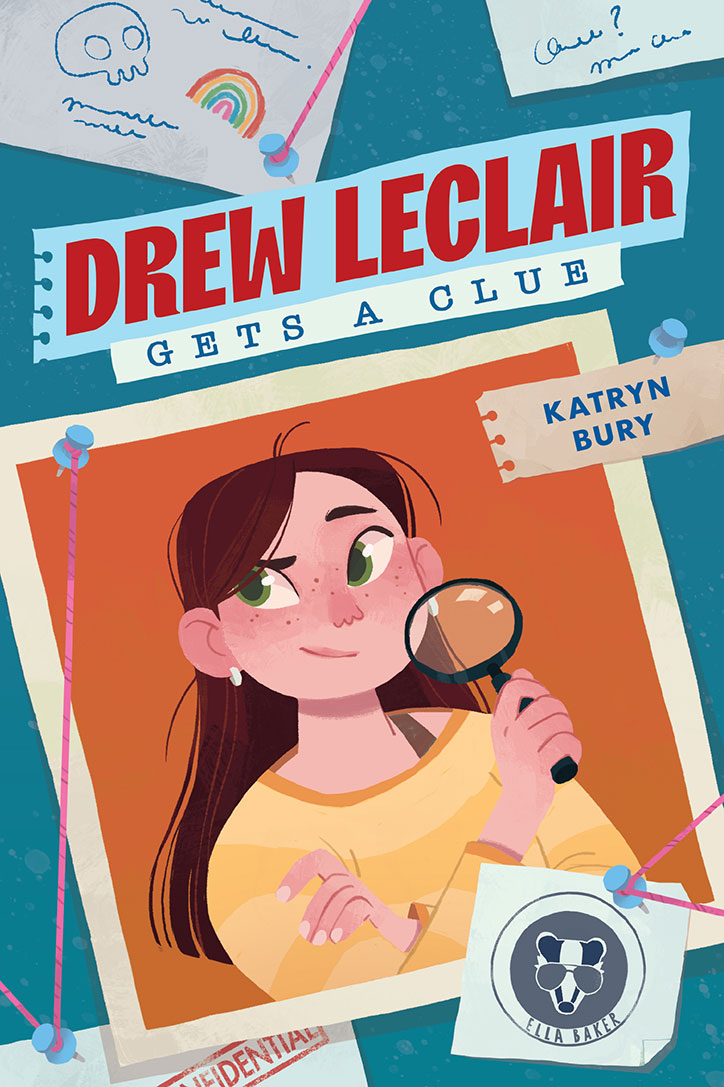 In this modern take on Harriet the Spy, twelve-year-old Drew uses her true crime expertise to catch the cyberbully in her school—only to discover that family, friendship, and identity are the hardest mysteries to solve.
Drew Leclair knows what it takes to be a great detective. She's pored over the cases solved by her hero, criminal profiler Lita Miyamoto. She tracked down the graffiti artist at school, and even solved the mystery of her neighbor's missing rabbit. But when her mother runs off to Hawaii with the school guidance counselor, Drew is shocked. How did she miss all of the clues?
Drew is determined to keep her family life a secret, even from her best friend. But when a cyberbully starts posting embarrassing rumors about other students at school, it's only a matter of time before Drew's secret is out.
Armed with her notebooks full of observations about her classmates, Drew knows what she has to do: profile all of the bullies in her grade to find the culprit. But being a detective is more complicated when the suspects can be your friends. Will Drew crack the case if it means losing the people she cares about most?
Drew LeClair Gets a Clue
AUTHORS: Katryn Bury
PUBLISHER: Clarion Books
DATE: March 1, 2022
As a detective, Drew has sharp observation skills, some seriously in-tune intuition, and super social media sleuthing skills, but when it comes to dealing with her mom abandoning her family or figuring out why she's awkward about crushes and kissing, she's just your average seventh-grader trying to figure things out. We loved the relationship between Drew and her dad, Drew's quirky sense of humor, and the bond that's forming between her and her squad, and we just know you'll devour this hilarious and mysterious read just as fast as we did!
From solving mysteries to acing tests or deciphering friend drama, investigative skills like Drew's totally come in handy. Want to know which detective skills you share with Drew LeClair? We put together a quiz to help you unravel your own mysteries IRL!
QUIZ: How Would You Solve the Case Like Drew LeClair?:
Do you have keen observation skills or are you more of a social media sleuth? Take our Drew LeClair Gets a Clue–inspired quiz to find out!
Ready to crack the case with Drew, Shrey, and Trissa? Drew LeClair Gets a Clue is now available from HarperCollins – click here!