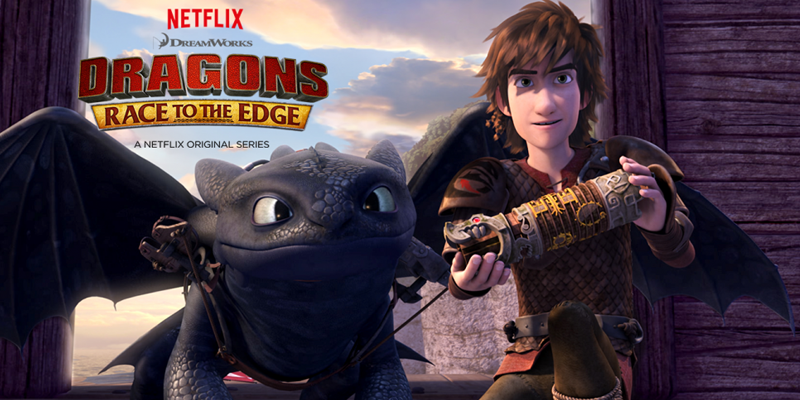 DreamWorks Dragons: Race to the Edge
Good news HTTYD fans! Hiccup, Toothless, Astrid, and the rest of the gang are back for a new Netflix exclusive show called DreamWorks Dragons: Race to the Edge! The teaser just dropped yesterday, and it looks awesome! If you haven't seen it yet, check it out here.
DreamWorks Dragons: Race to the Edge is a brand new, action-packed show in the How To Train Your Dragon series that will be hitting Netflix on June 26th. The gang will embark on their biggest adventure yet and attempt to resolve the war between Vikings and dragons once and for all. We're so psyched to see everyone back together again for this epic quest! Hiccup and Toothless will lead the Dragon Riders to a super imporant discovery, the Dragon Eye! They'll have to work to protect this rare ancient artifact from a league of dragon hunters who are trying to find it and seize it's power. The Dragon Eye is full of secrets that lead to a new world filled with undiscovered dragons – so the pressure is on to keep it safe!
This show is sure to fill the dragon shaped void in our lives until the next HTTYD movie drops in 2018. Okay, that's three years away – so maybe not. We'll definitely be needing more Dragons in our lives between now and then, but this is a great start!
Are you excited for DreamWorks Dragons: Race to the Edge? Vote below: