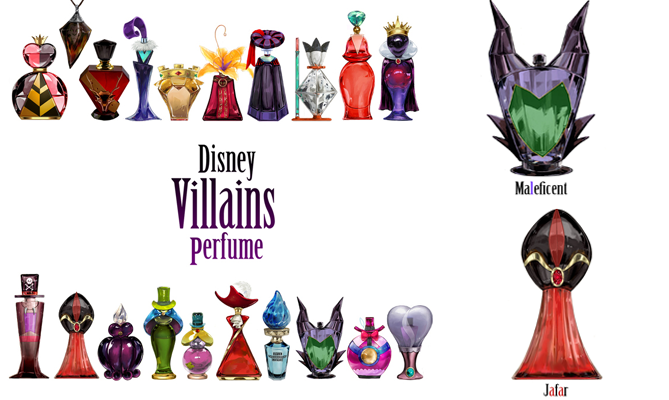 Disney Villain Perfume Bottles
We always get excited over good Disney inspired fan art, but these Disney Villain Perfume Bottles by Ruby Spark really take the cake!
Each of these perfume and cologne bottles were crafted to look like a different Disney Villain. From classics like Lady Tremaine (Cinderella) and Prince John (Robin Hood) to more recent villains like Mother Gothel (Tangled), these Disney Villain perfume bottles span nearly 80 years of Disney history!
The only bad thing about these perfume bottles is that they're only an artist rendering and you can't actually buy them! But maybe that's for the best. Cruella de Vil perfume would probably smell like old ladies and wet dog. And you know there's no way that Scar's evil lion scent would be pleasant! Gaston would probably smell like B.O. and spit. (No oneeee spits like Gaston!)
Now that we've ruined your day with those awful smells, take a look at these beautiful perfume bottles and see if you can recognize any of your favorites in the gallery below!
Disney Villain Perfume Bottles gallery:
Which Disney Villain is your favorite? Did the artist leave anyone out that you'd like to see?