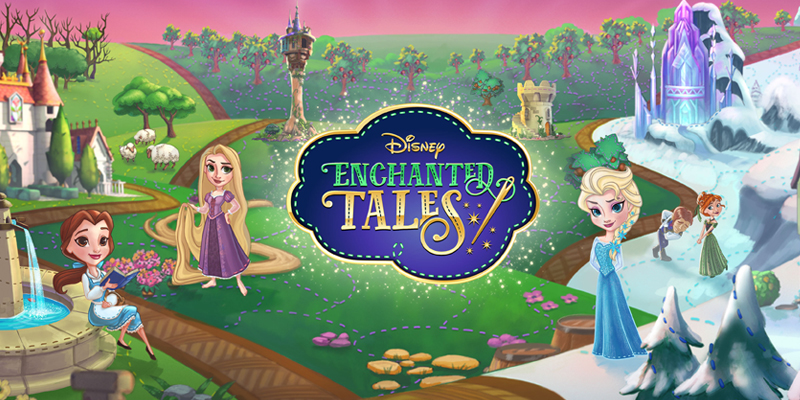 Build Your Own Patchwork Kingdom in "Disney Enchanted Tales"
What if we told you that there was a way for you to control the destinies of your favorite Disney princesses and fairy tales? You'd probably freak out, right? Well, get ready to freak, because "Disney Enchanted Tales" puts the world of your favorite magical stories and characters right in your most cherished place – your mobile device! In this new mobile game from Disney Interactive, you can create your own enchanted patchwork kingdoms based on "Beauty and the Beast", "Tangled", and "Frozen". (With even more stories to come in later updates!)
As you can see from the game trailer, the story you choose determines the world you'll build and the story that will unfold. For example, if you choose "Beauty and the Beast", you'll get to build things like Beast's Castle, a bookstore, and other shops and buildings from Belle's village. In order to earn coins, gems, and resources to build out the different parts of your kingdom, you'll need to complete quests and magical moments. These include small character based tasks, such as helping Belle feed the animals and follow her passions or helping Gaston stomp around in his boots and gain admiration. You'll fulfill the legend of the classic "Beauty and the Beast" tale (including some new parts of the story!) with just a few taps of your fingers, and pretty much everything you do earns you XP, which helps you level up. (That's almost as easy as waving a magic wand!)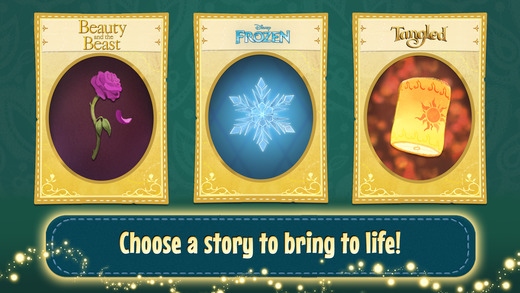 Things work pretty much the same in Arendelle and Corona. In each different kingdom, you help build out the buildings and help the characters act out the different parts of the story. You'll run into Elsa, Anna, Rapunzel, Flynn Rider, and all your other favorite characters from "Frozen" and "Tangled" as you progress through the game and unlock them by completing specific actions or building certain buildings. It's like having your favorite Disney fairy tale right in the palm of your hands!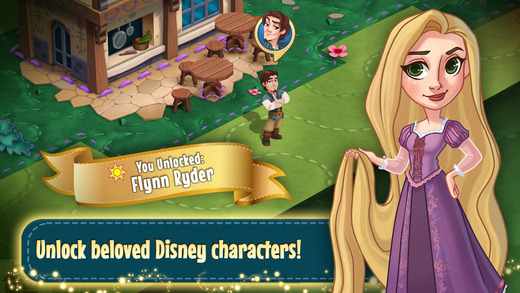 If you've played Disney Magic Kingdoms or Disney Build It: Frozen, you're already prepared to take on this magical adventure. "Disney Enchanted Tales" falls somewhere in between the two in terms of difficulty and theme. As of now, it's not quite as expansive of a world as Disney Magic Kingdoms, but it's not quite as simple as Disney: Build It. It's a great starting point for anyone who's never played a town/kingdom builder before, but even advanced players will love being able to be a part of their favorite Disney stories and build out their patchwork kingdoms.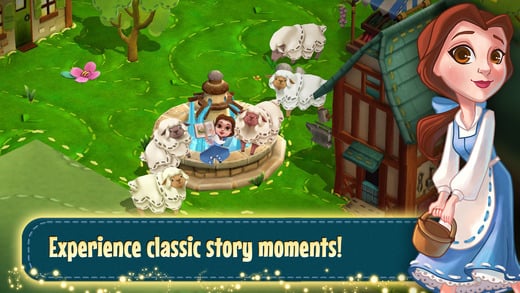 Once you hit Level 6 (which is actually not hard or time consuming at all, so don't fret), you'll get the option to choose from the other two stories to add to your patchwork, so don't stress too much over which one you choose at the beginning of the game. You'll eventually be able to unlock them all.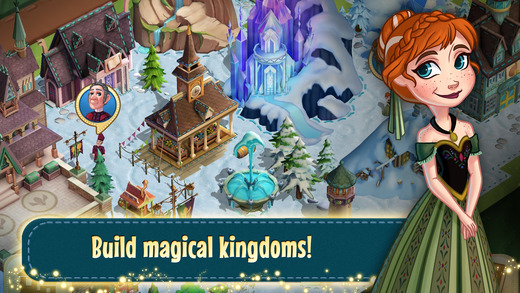 We're having lots of fun interacting with our favorite characters and any excuse to play around inside our favorite Disney worlds is always a great one. We've got a list of characters and worlds we'd love to see added to this game, but we're actually hoping most for a "Moana" update when that hits theaters in November. It would be such a fun way to get to know a brand new character and explore her world alongside the movie.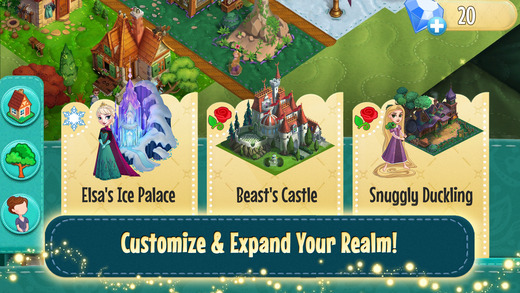 "Disney Enchanted Tales" is now available on iOS and Android devices. It's free to play, but there are some in-app purchases and ads, so just make sure to ask a parent if it's okay before you download this game.