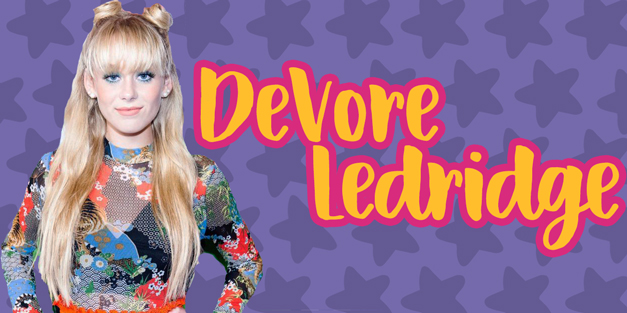 DeVore Ledridge Talks Bizaardvark, BeautyCon, and Her Love of Makeup
Most of you know the fabulous DeVore Ledridge from her epic Musical.ly's or from her role on Disney Channel's Bizaardvark. But how well do you really know her?
Did you know that she's just as crafty and creative as the character she plays on TV? Or that she's always wanted to be a female rapper? Wonder no more – we're here to help! DeVore is pretty amazing, so we caught up with her to chat about her life, her passion for makeup, and her advice for girls who dream of viral success.
Get to know Bizaardvark's DeVore Ledridge:

What it's like to play Amelia and her work on Bizaardvark:
"I'm a lot like my character, Amelia Duckworth, in real life. Amelia is a beauty guru which means she is into makeup and I'm pretty sure no one loves makeup more than me, so I am a lot like her in real life. Like Amelia, I started experimenting with makeup when I was young because it was fun! Soon I'm going to start uploading makeup tutorials to my YouTube channel, which is what Amelia does with her videos on her channel at Vuuugle, "Perfect Perfection with Amelia."
"Amelia is also a DIY diva creating something or coming up with a tip or trick. I'm like that in real life too. I have tips for getting stains out of clothes, making your mascara last longer and recipes for natural face masks depending on your skin type. I've also been known to repurpose lots of things!"
On her Bizaardvark family and her all time fav favorite Disney Channel series:
"The best part of working on Bizaardvark is the cast and staff. If I feel homesick or miss my family in Kentucky, I just come to set and see my second family there (my cast)! We are all very close and everyone genuinely cares about each other. Like family we have ups and downs and we are all there to support one another. It's a great feeling! I loved every Disney Channel series but Wizards of Waverly Place always is and always will be my favorite childhood show. You can catch me constantly quoting the infamous Alex Russo."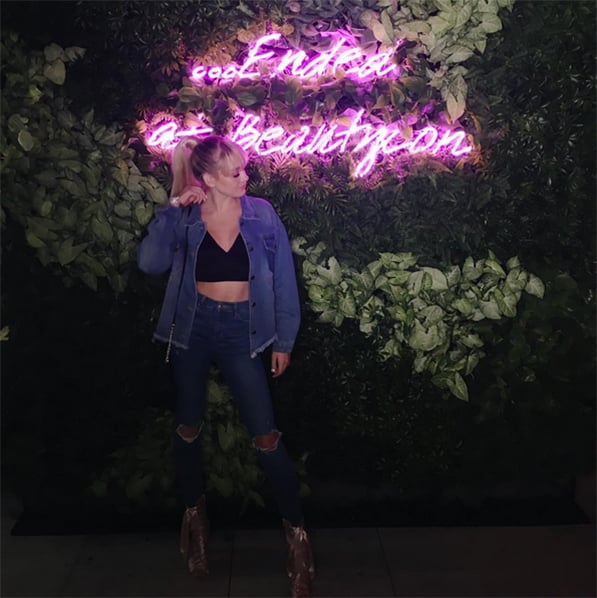 DeVore dishes on her BeautyCon experience:
"It was amazing! There were parties on Friday and Saturday night to mix with the stars of BeautyCon. Saturday and Sunday I walked the red carpet then walked around to the different booths and presentations just trying to take it all in. I went to the VIP room where I got loads of makeup products that I'm going to try out in my upcoming YouTube videos. I did an official meetup with fans on Sunday although I took pictures with fans all weekend. It was so much fun to meet them!…"
On music and those vintage band tees you always see her rocking:
"I honestly don't listen to bands that much. I'm more obsessed with the vintage tees themselves. I do like to listen music though. Right now Sabrina Carpenter is one of my favorites."
What's in store for her future:
"Some of my goals for the future include graduating from high school and taking college classes while continuing to act. I would like to travel to other countries and experience different cultures. Another goal is to develop my singing voice. One of my biggest secrets is that I've always wanted to be a female rapper, who knows – I may be the next Drake!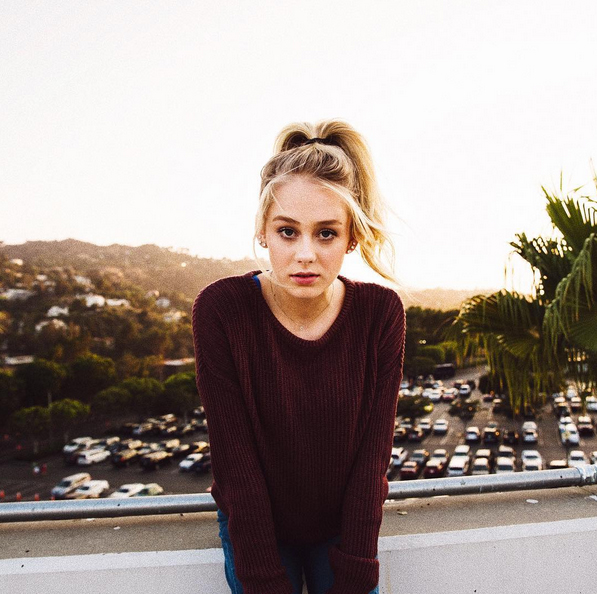 What it's like to just be DeVore:
"I like to make pancakes on Saturday mornings especially when I'm home in Kentucky. I usually make several batches because of the entire neighborhood kids are in our house and end up eating. For fun, I love horseback riding, hiking, shopping, going to the movies, getting my nails done, taking pictures and posting Musical.ly's on my social media accounts, AND DOIN' MAKE UP!"
Why bullying is a cause that's close to her heart:
"Bullying has been a problem for me since I was very little and I encourage so many young people to not just "not be a bully" but actually be aware. Because you are one of three things…a bully, a victim, or someone completely oblivious to it happening. The more people that are aware, the better chance these kids have of others helping to stand up for them and with them against these bullies! Everyone is afraid of these bullies. But if everyone stood up to the bullies the only person that would be afraid would be the bully. It just takes one person to start the chain reaction!"
Her advice for girls dreaming of viral success:
"Don't try to do something or be someone you're not just to be famous. Find what you love and work on that and people will find you!"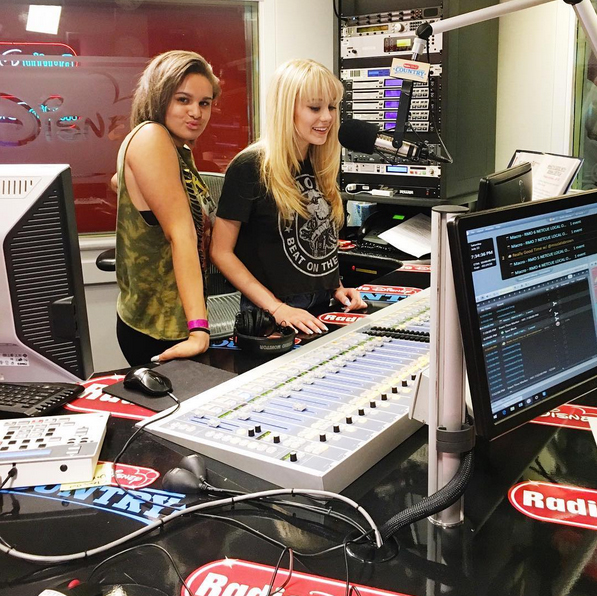 You can catch DeVore Ledridge on a new episode of Bizaardvark tonight! Love catching up with your favorite Disney Channel stars? Get to know Sky Katz from Raven's Home!
Photo Credit: @devoreledridge, Steve Lucero/BFA.com