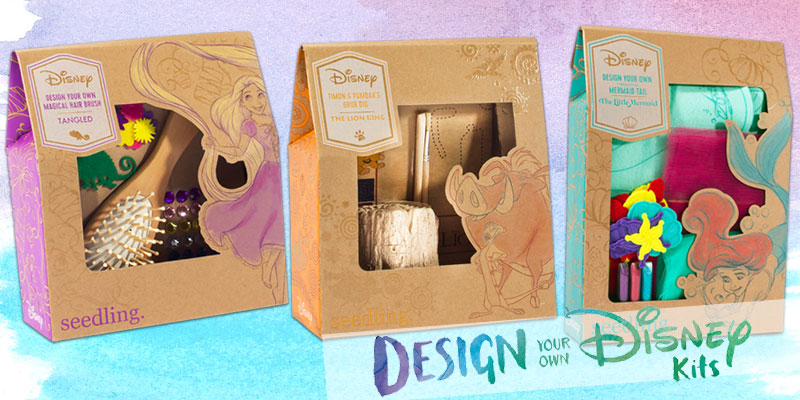 Design Your Own Disney Fun with These Seedling Craft Kits
If you're a YAYOMG reader, you probably already know that we're totally obsessed with Seedling's craft and activity kits. That's why when they told us they teamed up with Disney for a line of magically creative crafts and DIY fun, we absolutely had to get our hands on a kit to share with you guys.
They were kind enough to send us the "Create Your Own Flower Press Book" inspired by "Beauty and the Beast", which we immediately tore open and got down with the flower pressing fun. Here's how we liked our kit and some info about the other 14 magical kits that are now available on Seedling.com and select Nordstrom stores.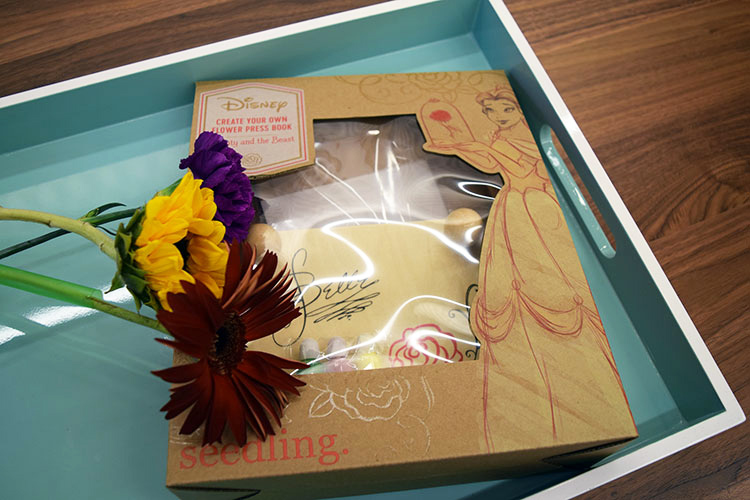 While Seedling has created a kit based on quite a few Disney favorites both old and new, let's start with the kit we received – the "Create Your Own Flower Press Book". As usual, the kit comes in totally beautiful eco-friendly packaging, made even better by having gorgeous sketches of Belle and a few roses on the box. Inside are all the things you need to get started on designing your flower book. There's a lovely soft cover notebook, a Belle autographed wooden flower press, 3 acrylic paints, 8 sheets of wax paper, 4 cardboard pressing boards, a paintbrush, and a stencil.
The only other thing you'll need in order to get started are some flowers, which you can easily pluck from your garden or wherever your adventure in the great wide somewhere takes you.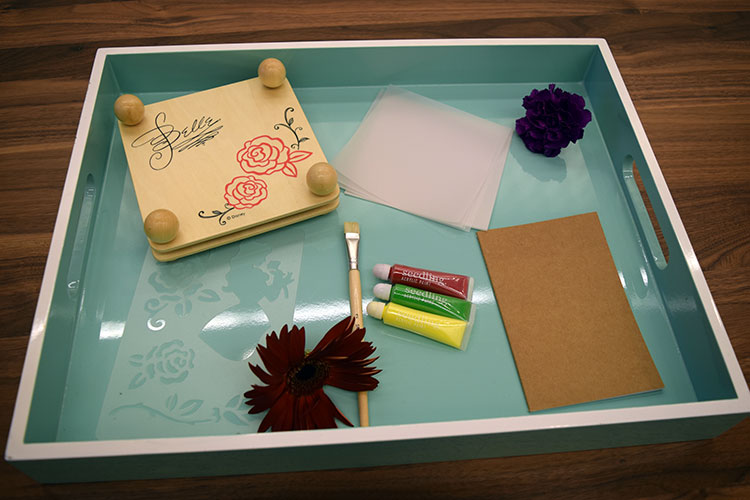 Once you've got everything laid out, it's time to get started. To press a flower, you'll need to open up your wooden flower press. We found the whole process is easier if you keep the feet in place, like in the top left image below. Grab a pressing board and lay it down on one half of the press, then lay a piece of wax paper on top of it. Place in your flower, leaf, or petal, and then add another pressing board on top. Once this is done, put the top of the pressing board on top and twist the wooden knobs as tight as you can. Ta-da! You're basically done. Put that off to the side and let the press work it's magic.
We pressed ours over a weekend, but the size, shape, and moistness of your flower will affect the press time. It can take anywhere from a few hours to a few days, so be patient. If you want to open up the press to check on the project, be our guest, but be careful – your flowers will be very fragile once they start drying out.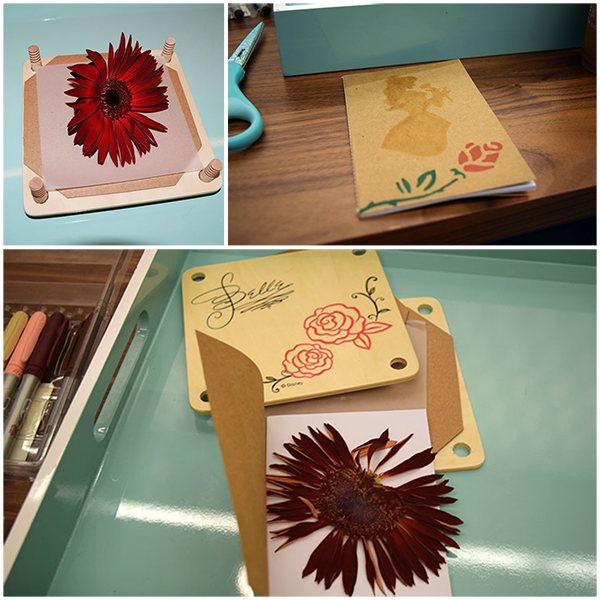 Waiting a few days for your flower to fully press means you've got plenty of time to design your flower book. Grab the stencil, the paints (or markers or crayons or glitter) and get to work. (We used markers for ours to show you guys what it would look like if you did.) Once your flower is done pressing, you can use it to fill up the pages of your now beautifully designed flower book and keep a little collection OR use them on greeting cards, gift tags, or in other fun ways.
All in all, this craft kit was really easy to use and a super unique project we might not have thought of on our own. One of our favorite things about Seedling is the way they always manage to put out kits that are the types of crafts and activities that are a little different and special. That's what they've done with the entire "Design Your Own Disney" collection, so let's jump in and talk about those so you can pick out your next craft project!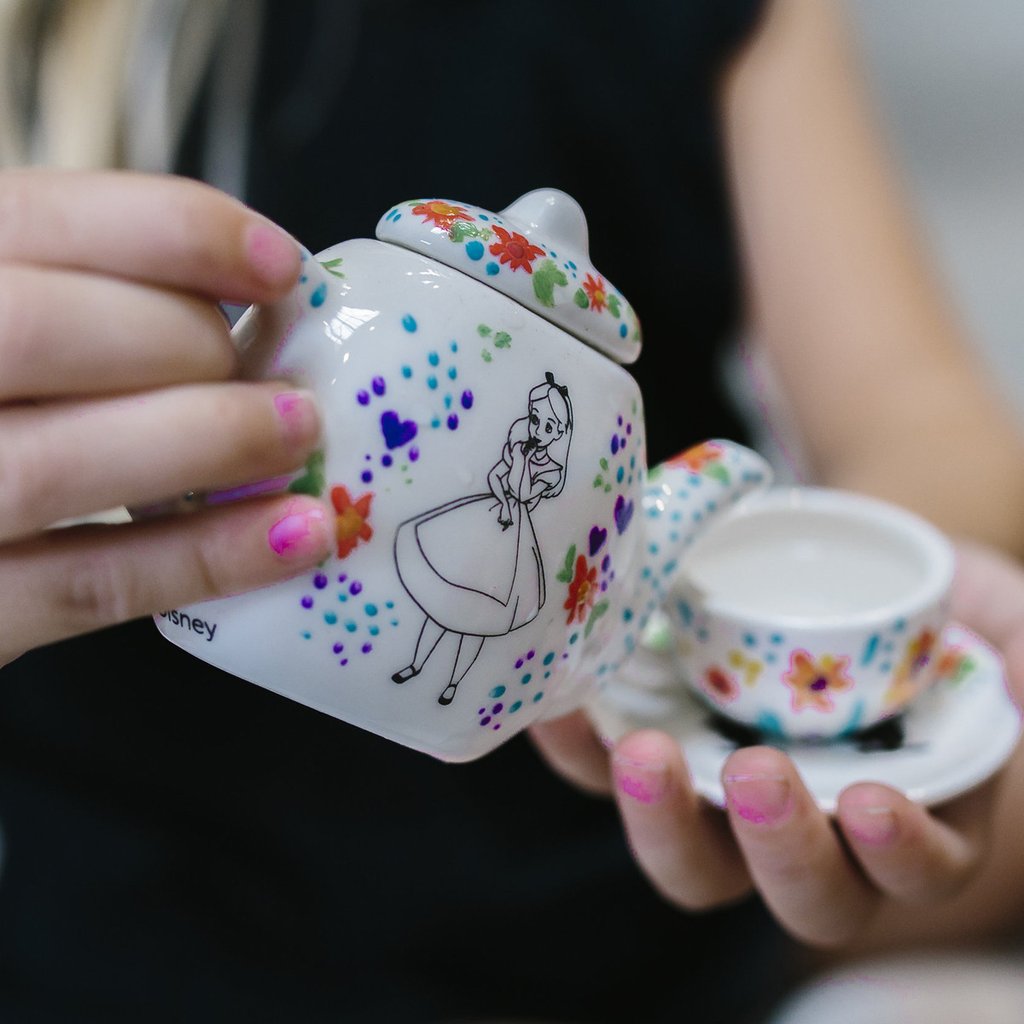 Each kit in the collection ranges from $14.99 to $39.99 and come with everything you need in order to get started. There's 15 kits in total and are inspired by 9 Disney films, both modern and classic. The kits include everything from creating your own magical hairbrush, so you can have hair as beautiful as Rapunzel's in Tangled, to designing your own mermaid tail like Ariel's in the Little Mermaid, to even creating your own dragon companion like Elliot from Pete's Dragon.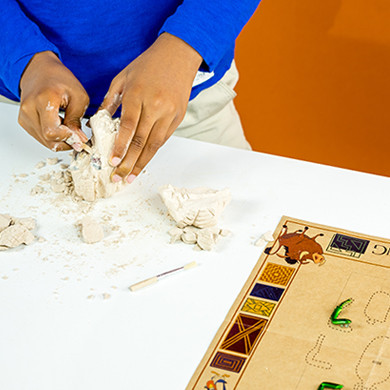 Whether you choose to dig for grub like Timon and Pumbaa, splash around in a Finding Dory inspired aquarium, or have a tea party with Alice, you're sure to have a totally enchanted time! Which kit will YOU choose?