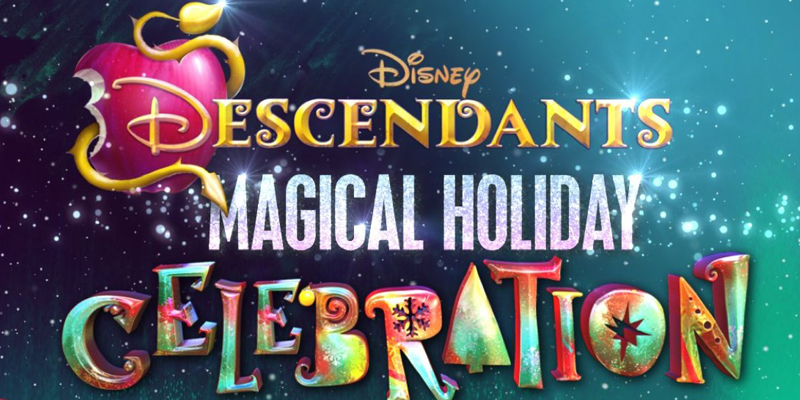 You'll Feel Jolly to the Core During the Descendants Holiday Special
Your Holiday season is about to get a little WICKED because the cast of Disney's "Descendants" will be making appearances during THREE Disney Holiday specials this year spanning from Thanksgiving to Christmas. They'll even have a special of their own, "Disney Parks Presents: A Descendants Magical Holiday Celebration". Here's all the ways you can obsess over the Descendants squad this Christmas: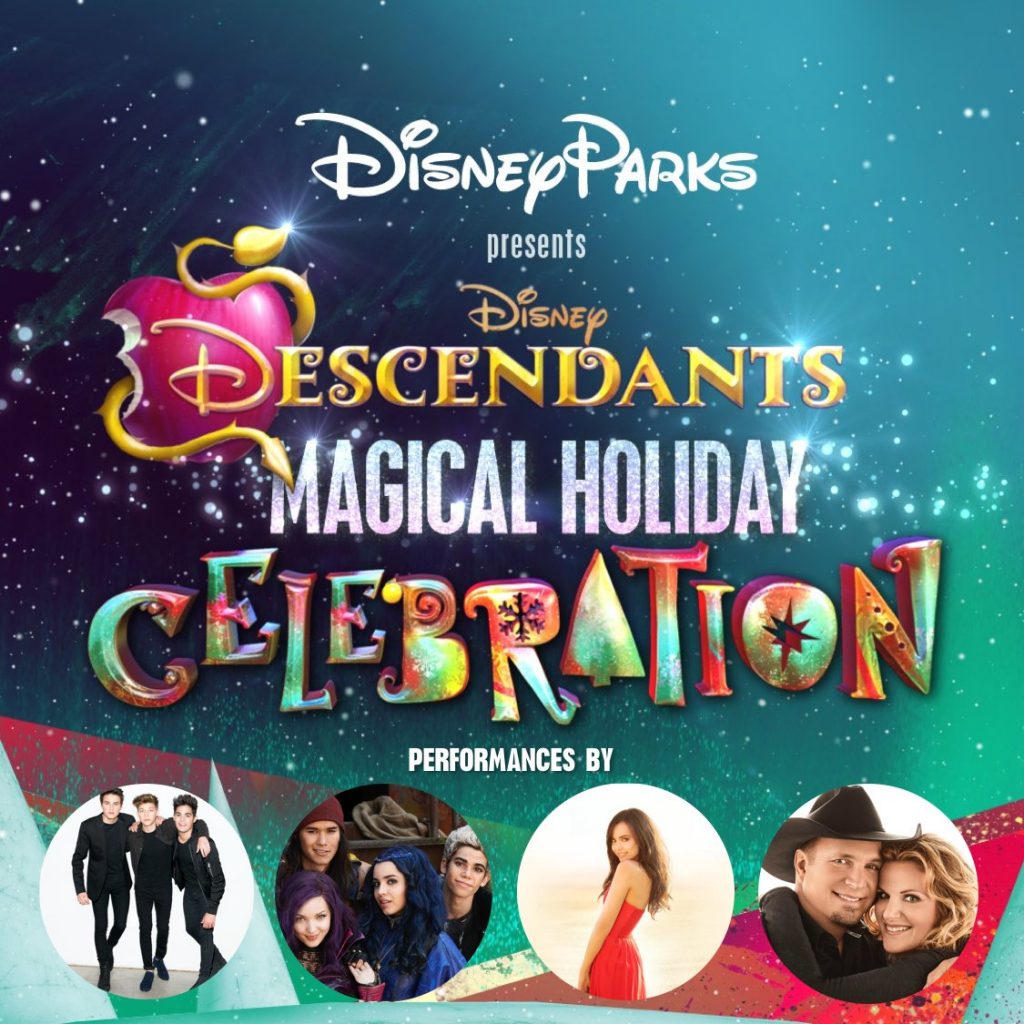 Disney Parks Presents: A Descendants Magical Holiday Celebration
When: November 25th – 8-9pm EST
Where: Disney Channel (As well as the Disney Channel App and Video On Demand)
Mal, Evie, Carlos, and Jay starring in their very own holiday special the day after Thanksgiving – can life even get better than this?! Turns out it can, just wait til you see the lineup:
"Jolly to the Core" will be performed by Dove Cameron, Sofia Carson, Cameron Boyce, and Booboo Stewart. The song will be a holiday remix of the fan favorite "Rotten to the Core" and is destined to become your most favorite Christmas song of the year.
"This Christmas" will be performed by China Anne McClain – aka Uma from the upcoming sequel, "Descendants 2".
"Silent Night" will be performed solo by Sofia Carson. Have those tissues ready!
"Celebrate" will be performed by Forever In Your Mind, a band known for their awesome DCOM medley. They'll also be getting their very own show on Disney Channel soon.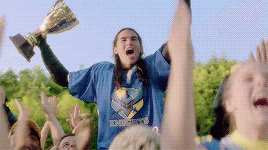 You'll also have a chance to hear all of these songs early, as they will be included on the "Disney Channel Holiday Hits" album, releasing November 18th.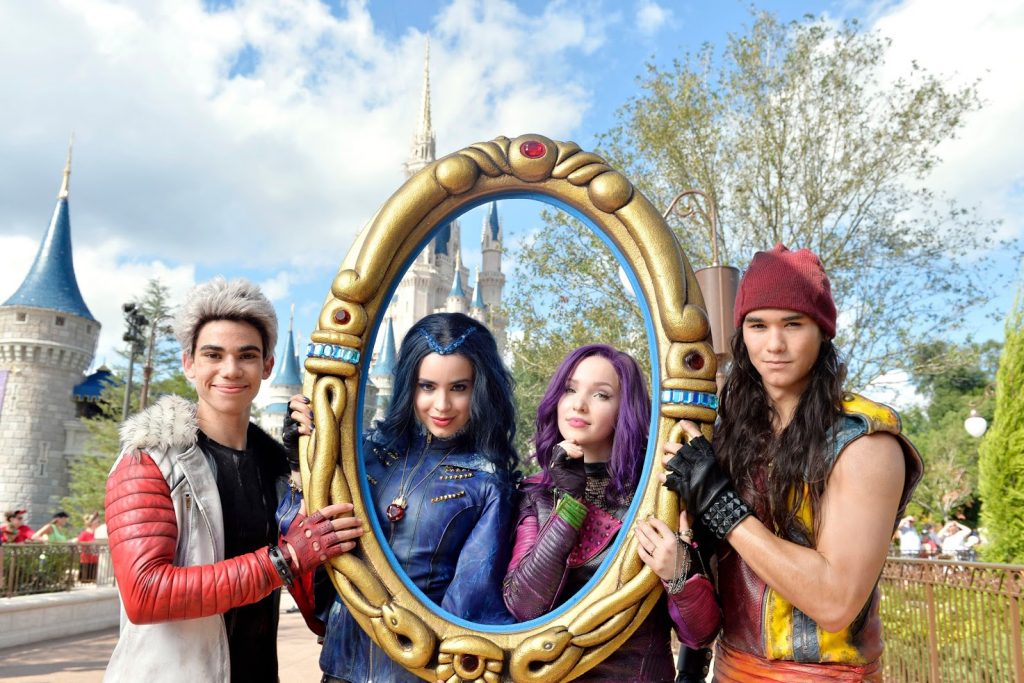 In between all the singing, Sofia Carson and Cameron Boyce will team up with stars from "Stuck in the Middle" and "Bizaardvark" to surprise families from all around the country with special Disney World experiences. These families have all donated a ton of time, money, and dedication to charity causes, so Disney is giving back in the best way they know how – Disney Magic! There will also be additional musical performances from Kelly Clarkson, Tricia Yearwood, and Garth Brooks.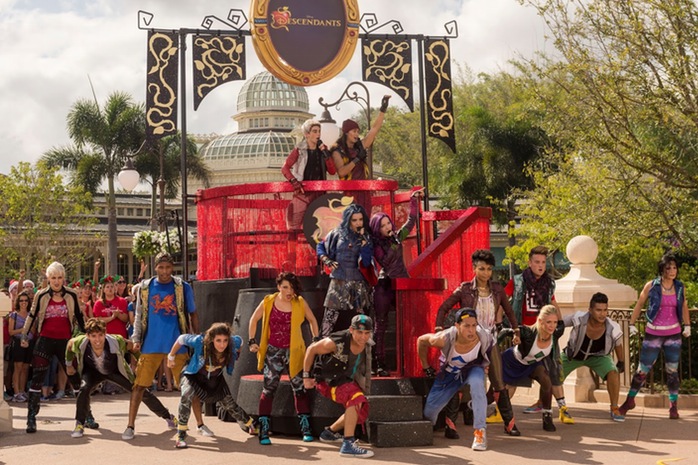 If the "Descendants" Holiday special isn't enough for you to feel Jolly to the Core, you can also catch a special Sofia Carson appearance on "The Wonderful World of Disney: Magical Holiday Celebration" on Thanksgiving. She'll also be performing a different version of "Silent Night" on "The Disney Parks' Magical Christmas Celebration" on Christmas Day. Both of those specials will air on ABC.