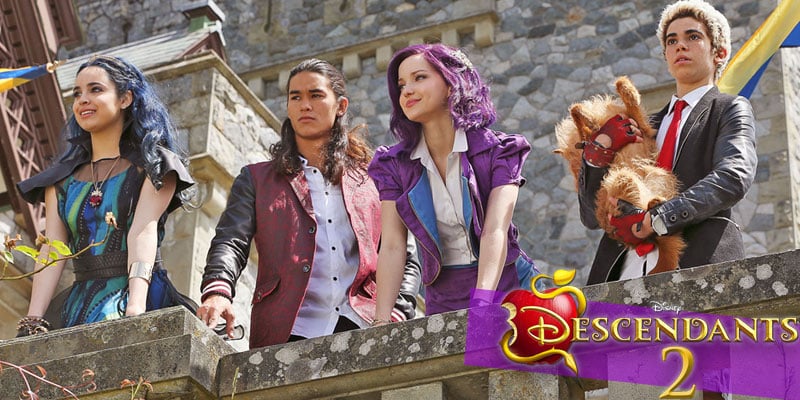 6 Things That Would Make Descendants 2 Rotten to the Core
As if there was any doubt, Disney Channel finally confirmed a Descendants Sequel for Summer 2017! We all knew Descendants 2 was inevitable, but it's nice to have official confirmation! With fans buzzing like crazy about the sequel, and a total lack of info on the film, we thought it'd be fun to speculate on what we'd love to see!
6 Things That Would Make Descendants 2 Rotten to the Core: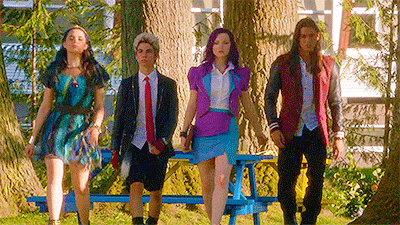 1. The Gang is Coming Back:
This one is kind of obvious, but still important. Mal, Carlos, Jay, and Evie are all coming back for an all new adventure! (Along with the rest of the gang) We're excited to see all our favorite characters coming back for the sequel. It's like getting to see old friends!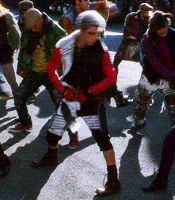 2. Catchy New Songs and Choreography:
We'll get an entire soundtrack full of wickedly awesome tunes and scenes full of incredible dance moves. Will they include a new version of a Disney classic in the sequel, like they did with Be Our Guest?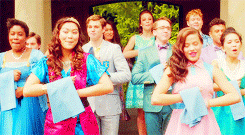 3. Wicked Fashion:
One of the things that makes Descendants so incredibly great is the costumes. They've got some of the best fashion of any DCOM, ever. Seeing our fav characters rock the brand new costumes won't just be great, it'll also give us fuel for lots of new Descendants Style Series posts for our site!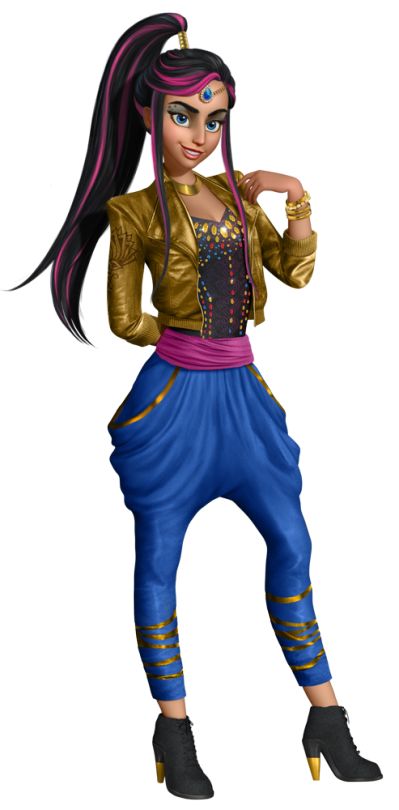 4. Brand New Characters:
We'd be willing to bet that Freddie and Jordan from Descendants Wicked World will be making their way to the sequel, but we have a feeling there will be even more villains and heroes to love!
Could you imagine how great it would be to see the kids of Anna and Kristoff as adorably quirky twins or maybe the son of Gaston from Beauty and the Beast? He'd be a total jerk! Or maybe he'd be completely different from his dad, a nice young boy looking for his perfect soulmate instead! (What if he's into Mal? DRAMA!) The possibilities for new characters are endless! Maybe one of the Core 4 have a long lost sibling they've never met before? It's just so exciting to think about!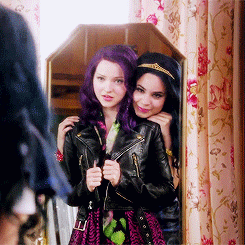 5. New Romances and Unlikely Friendships:
Since Mal and Ben were the it-couple of Descendants and Evie/Doug were the unlikely friend match-up, there's plenty of room to focus on other characters budding relationships! Who'd Carlos be into? Maybe a new girl at Auradon Prep?
Will Jay settle down or will he still be flirting it up with all the ladies? Maybe Jane will be frantic and anxious for her very first date?! What if Mal and Evie have a fight when Mal finds herself a new bestie?! With all the possibilities, we're going to need more than one sequel. Or an ongoing TV series. That's a completely reasonable request, right?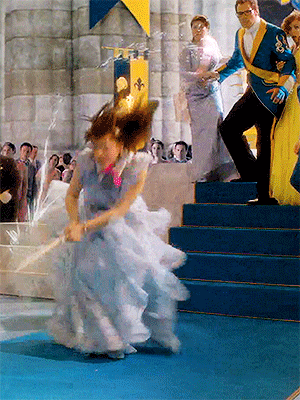 6. All New Adventures:
Maybe Aubrey, Ben, and the rest of the hero kids will find themselves exploring the Isle of the Lost? Will we get to see more of the Descendants universe outside of Auradon? In High School Musical, the sequel took place over summer break. Think we'll see Mal with a summer job in Descendants 2? We all know Carlos would be an expert dog walker. Can we get an Auradon Prom, so there's an excuse for more over the top gowns?
That's enough Descendants 2 speculation from us. If we don't put down the magic mirror soon, we'll be drowning in excitement for this movie!