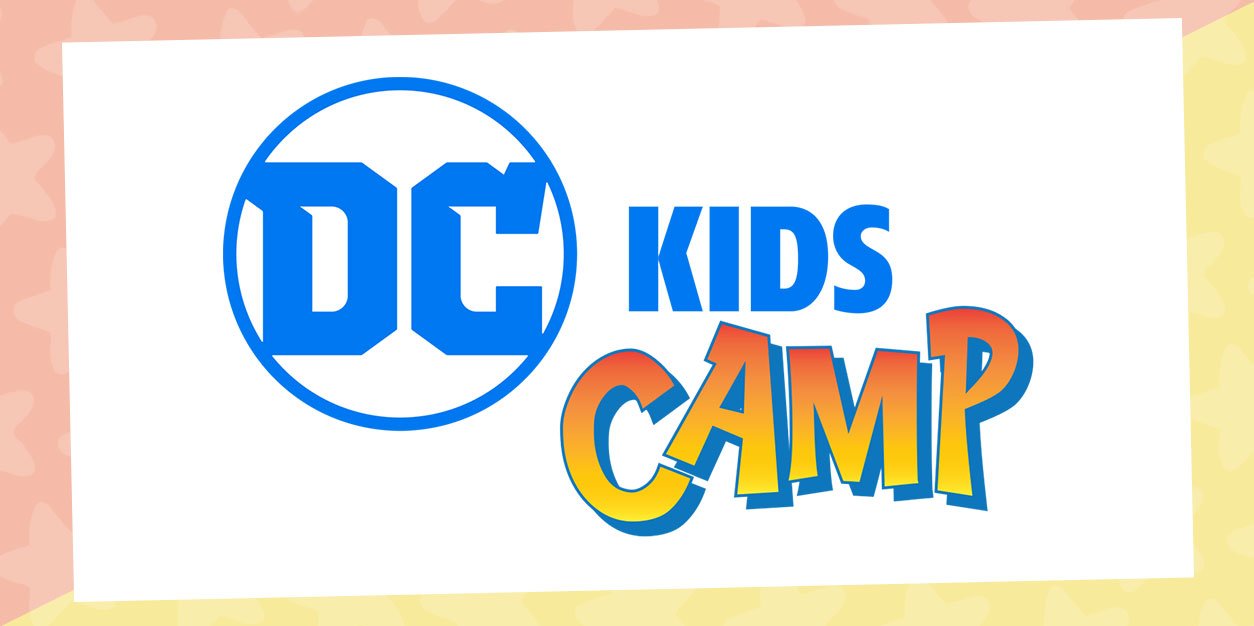 Have Super-Powered Fun at Home with DC Kids Camp
Chances are you're home from school and practicing social distancing. By staying inside, you're doing your part to protect others, which makes you kind of like a superhero! Heroes like Superman and the DC Superhero Girls are known for making sacrifices for the common good and doing everything they can to make the world a better place. That's why DC Kids Camp is here to make your time at home SUPER!
Starting today, DC Kids is launching an exciting (and totally free) program called DC Kids Camp. They've rounded up all their best artists and authors to keep you inspired, creating, and reading while you're stuck at home. These superstar creators will be sharing video draw-alongs, origami how-tos, and other super-powered ways for you to spend time with your favorite DC characters. Here's what you need to know!
Everything You Need to Know About DC Kids Camp:
How Can I Join In?
Every day around 10am PT (1pm ET), you and your family can tune in to @DCComicsKids on Twitter or @dckids on Instagram for a video that will help you boost your skills and take a break from your schoolwork. Your family can also subscribe to the DC Family newsletter to have everything delivered directly to your inbox, if that's more your style.
In addition to the interactive videos, DC Kids Camp will also share awesome activities each day. You'll get access to blank comic pages, previews of their middle grade novels, and printable activity sheets over the coming weeks. There will always be something new to try – it's like going to camp…at home!

When's It Happening?
Things kick off today with Minh Lê, author of Green Lantern: Legacy, teaching you to make your very own Green Lantern Ring! You can check out the rest of this week's schedule here:

Wednesday, March 25: Make a Green Lantern Ring with Minh Lê
Thursday, March 26: Superman Origami with Gene Luen Yang
Friday, March 27: Make Your Own Superhero with Dustin Hansen
The next few days are only the beginning! DC Kids Camp has an exciting lineup planned to help keep you busy. Be sure to stock your utility belt with all the art supplies you can find and check back every weekday.
What's Up Next?
There is SO much to come! Here's a peek at the books, authors, and artists you'll see spotlighted over the coming weeks:

Franco Aureliani, Art Baltazar (Superman of Smallville)
Meg Cabot (Black Canary: Ignite)
Matthew Cody (Zatanna and the House of Secrets)
Amanda Deibert (DC Super Hero Girls)
Shea Fontana (Batman: Overdrive)
Agnes Garbowska (DC Super Hero Girls)
Dustin Hansen (My Video Game Ate My Homework)
Shannon Hale, Dean Hale (Diana: Princess of the Amazons)
Thomas Krajewski, Jennifer Muro, Gretel Lusky (Primer)
Minh Lê (Green Lantern: Legacy)
Demitria Lunetta, Kate Karyus Quinn (Anti/Hero)
Michael Northrop (Dear Justice League)
Ridley Pearson (Super Sons trilogy)
Kirk Scroggs (The Secret Spiral of Swamp Kid)
Brittney Williams (Lois Lane and the Friendship Challenge)
Gene Luen Yang (Superman Smashes the Klan)
Can't wait? Check out this EXCLUSIVE Diana: Princess of the Amazons minicomic to find out what life was like for Diana as a kid – long before she was Wonder Woman!