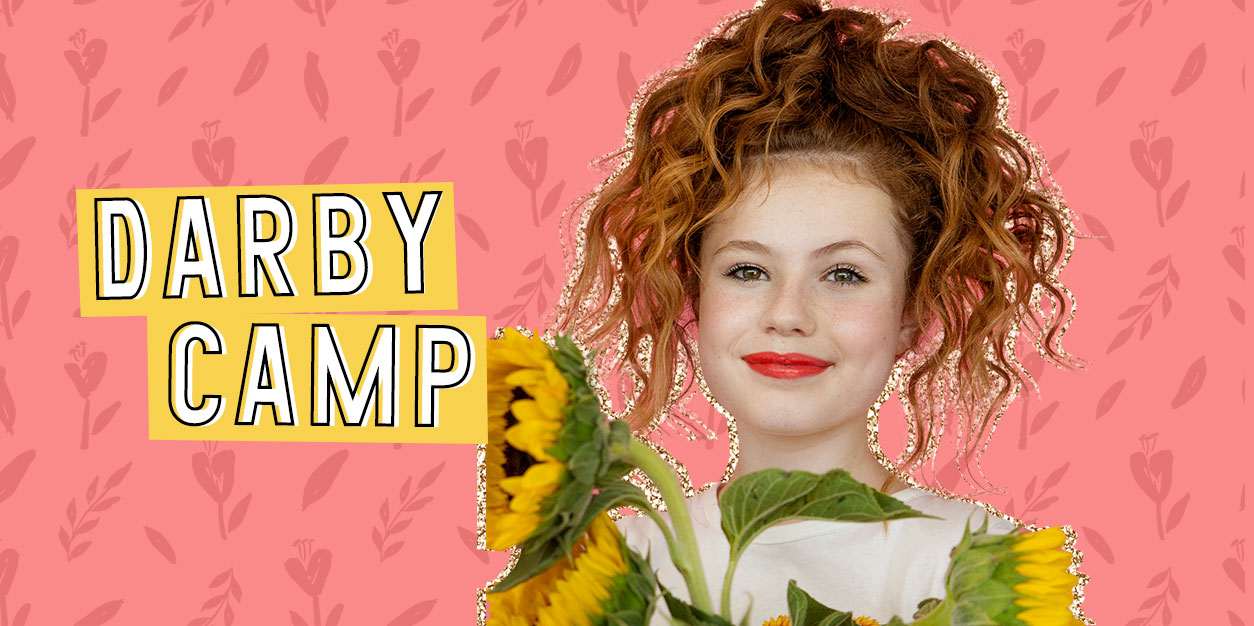 Darby Camp on Helping Others and Finding Your Gifts
The holidays may be over, but for Darby Camp, the spirit of Christmas is never too far from reach!
If you spent the holiday season snuggled up watching Christmas movies, you've surely seen Darby star as Kate in The Christmas Chronicles films on Netflix. She's spent the past few years of her life adventuring alongside Santa and bringing the magic of the North Pole to life for families everywhere. You'll also be able to catch her in the leading role in the movie adaptation of Clifford the Big Red Dog later this year!
Outside of acting, this talented teen has a big heart and puts an emphasis on kindness and doing good. From dogsitting to giving back through her local church group, Darby truly shines bright! As Darby works on making her acting dreams come true, she's also balancing her normal teen life, obsessing over all things '90s, and heading to high school in the fall.
Get to know Darby Camp as she dishes on all things The Christmas Chronicles, her high school hopes, and the role she'd love to play!
Get to Know Darby Camp: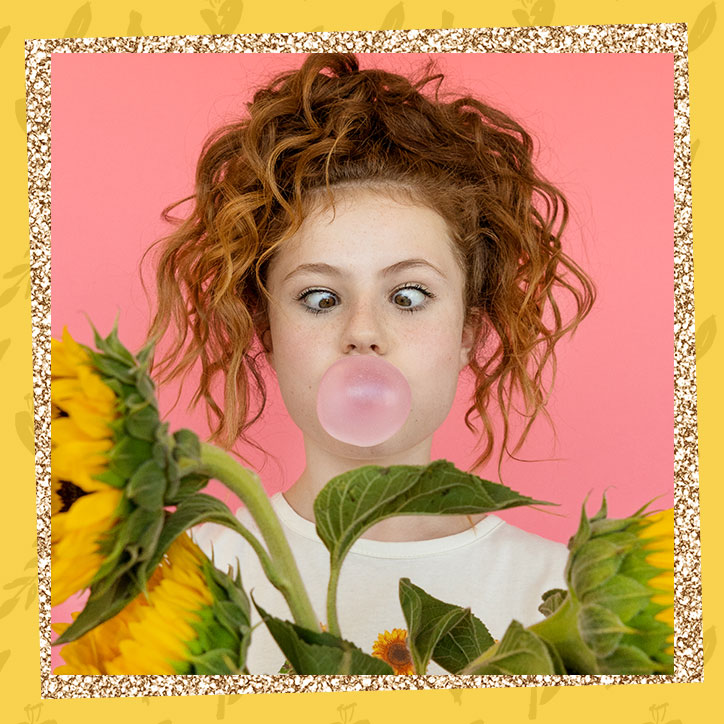 Tell us a little about yourself and how you got your start!

DARBY CAMP: My mom is an actress and so it just came naturally for her to bring my big sister and me along with her on auditions for actresses with kids, and eventually we started booking jobs on our own. I was 5 when I booked my first movie, and 6 for my first TV show.
You star as Kate in The Christmas Chronicles series, what do you love most about working on Christmas films?

DARBY: I love working on Christmas films because it feels like I'm having an extra-long Christmas season filled with magic and cheer! They are usually family oriented and I enjoy that type of cast and crew. It's like having a "work family" while working far from home.
What are some of your Christmas favs?

DARBY: Hot chocolate with candy canes, Mawmaw's banana pudding, winter break from schoolwork, and celebrating the birth of Jesus Christ with family, friends, and gifts!

Fav Movies: ELF, How the Grinch Stole Christmas with Jim Carrey, and Home Alone

Fav Songs: The Christmas Song and Do You Hear What I Hear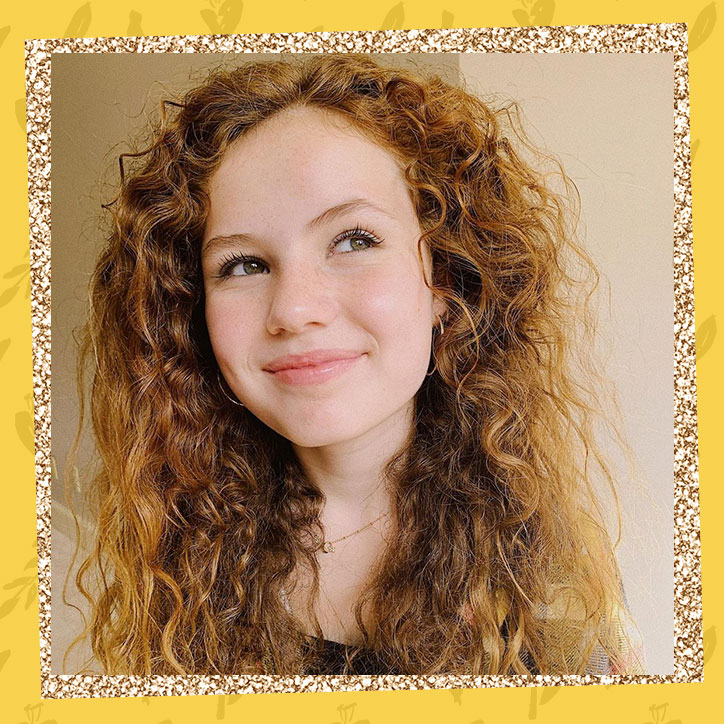 If you could create a dream role for yourself, what would it be?

DARBY: It would be a really cool to play a super hero or vampire from the Renaissance era.
What's up next for you?

DARBY: I'm excited for you all to get to see Clifford the Big Red Dog! It comes out in November 2021!

Other than that, we all just have to wait and see together. I'd love nothing more than to create new projects playing a few of the characters I've already established, but I don't get to make those calls yet!
How do you make a positive impact?

DARBY: I think it's important to be a loyal friend and be a good neighbor. I love taking care of my neighbors' dogs when they need help, and I love having a place for my friends to come over feel comfortable and welcome.

I'm active in my church's youth group and I enjoy participating in mission projects for our local community as well as a village we help support in Haiti.
What are a few of your favorite things?

DARBY: Mint chocolate chip ice cream, sea turtles, Young Leo, Tik Tok, make-up, the color mint green, and 80s/90s pop culture!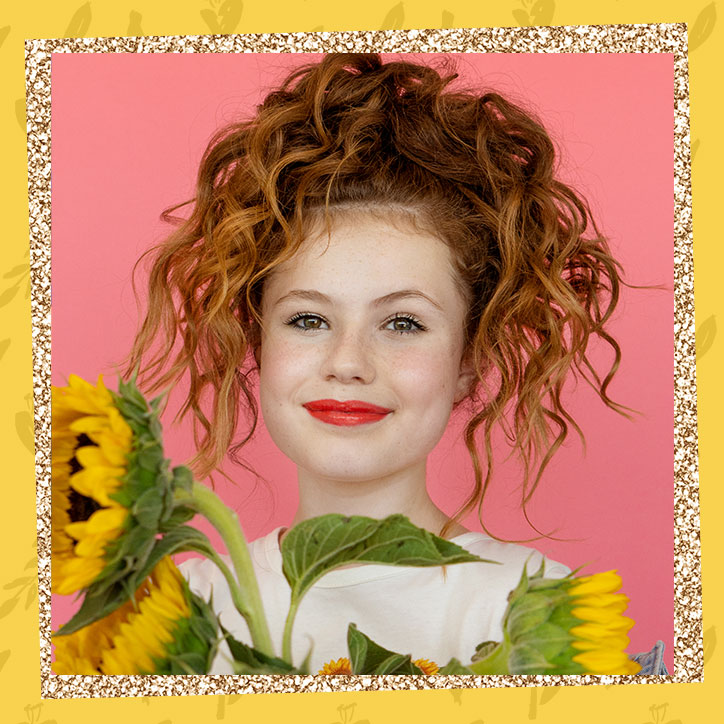 2021 is here! What are you looking forward to most in the new year?

DARBY: I'm excited for the social part of becoming a high school student in the fall, but TBH, I'm a little nervous about the schoolwork load! Hopefully, by then we will be going to football games, school dances, and watching musicals in person again!
Do you have any advice you'd like to share with your fans?

DARBY: I'd like to encourage you to find your gifts and use them to help others because when you do that, it helps you forget about your own problems, and gives you something to feel proud of in yourself.
Can't get enough Netflix? We think you'll love getting to know Julie and the Phantoms star, Madison Reyes!