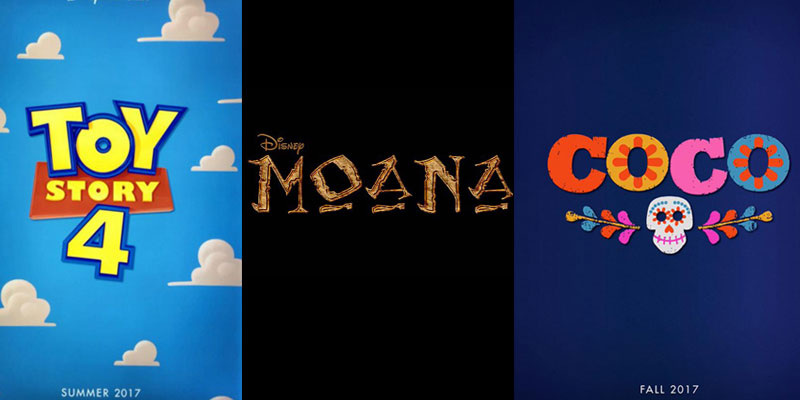 Everything You Need to Know About the D23 Disney Movie Announcements
The D23 Expo was this weekend at the Anaheim Convention Center in California. D23 is one of the most anticipated conferences for Disney fans, because there are always HUGE announcements about the upcoming shows and movies, products, and the Disney Parks. If you attend the event, you can even meet your favorite Disney stars!
One of the best parts about D23 2015 was all of the Disney movie announcements. They shared details, teasers, and release dates about their upcoming slate of movies. A bunch of sequels were announced, but there were also quite a few brand new characters and stories that Disney Animation Studios and Pixar will be bringing to life on the big screen as well! It seems the theme of the upcoming movie is diversity, which is wonderful news. Disney's movies should be just as unique and diverse as their fans!
Here's everything you need to know about all the upcoming Disney Animation and Disney/Pixar movies announced at D23!

Finding Dory – Disney/Pixar
– Finding Dory picks up six months after the events of Finding Nemo. 
– Dory heads out on an adventure to find her family, who live off the coast of California. Along the way, she meets
– The "tank gang" will be back, and a few new creatures will be added to the tank
– Some of the characters Dory meets along the way include: A grumpy old octopus who only has 7 legs and a whale shark who believes she's actually a whale.
– The movie will be released June 17, 2016

Coco – Disney/Pixar
– The story is about a 12 year old boy named Miguel who uncovers a century old mystery that leads to a surprising family reunion.
– The movie is inspired by Dia de los Muertos (The Day of the Dead), which is seen as a "family reunion of the living and the dead". The movie was inspired heavily by this theme.
– It is said to be an emotional, breathtaking, beautiful, and fun story.
– The movie will be released in Fall 2017.

Toy Story 4 – Disney/Pixar
– The movie will be a "romantic comedy" of sorts, following the love story of Woody and Bo Peep, and it will be very emotional
– Since Bo Peep was given away during the events of Toy Story 3, Buzz and Woody will need to team up and head out on a quest to try and find her.
– It will be released June 16, 2017

Posters were also released for The Incredibles 2 and Cars 3, both of which will be released in 2018. Guess we'll have to wait until D23 2017 to find out more about those!

Moana – Disney Animation Studios
– Moana is the teenage daughter of her people's chief, and he is very protective and not supportive of her love of the sea. Her love of the sea came from her grandmother, who used to tell her tales of voyages past.
– When her grandmother passes away, Moana is inspired to set out on a daring adventure to prove herself to her father and fulfill her ancestors unfinished quest, with her pet pig by her side.
– Her sailing companion will be Maui, a legendary demi-god. Many of the characters in Moana will be based on demi-gods and spirits from real mythology.
– Rumor has it that Moana will be the next official Disney Princess
– The movie will be released November 23, 2016

Gigantic – Disney Animation Studios
– Gigantic is based on the story of Jack and the Beanstalk, but with a twist!
– It will be a musical, and the team who wrote "Let It Go" will be writing some of the music (Can you say, insta-hit?!)
– Jack will discover a world of gentle giants that is hidden up in the clouds. He also meeds Inma, a 60 foot tall 11 year old princess, who has a super-sized body AND a super-sized personality. She's feisty and fierce!
– The movie will be set in 15th century Spain, during the "Age of Discovery"
– The movie will be released in 2018
All of the new movies sound like they're gonna make us laugh and cry our hearts out, including the other upcoming movies, The Good Dinosaur and Zootopia. Which movie are you most looking forward to?

Loading ...