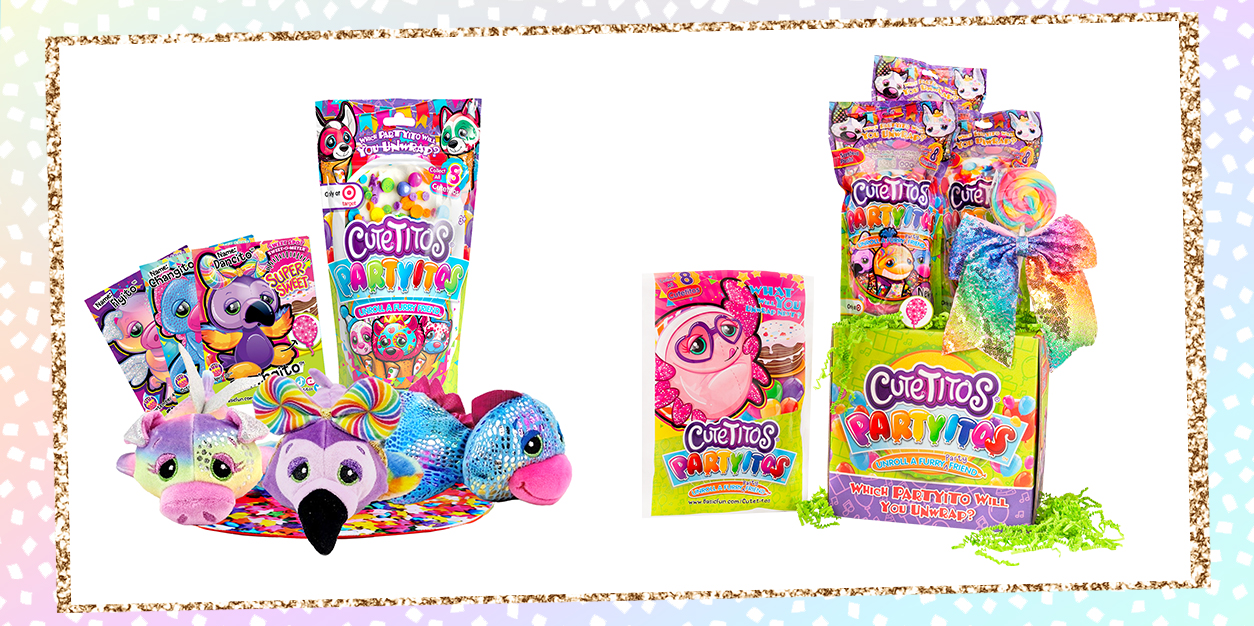 Get the Party Started with our Cutetitos Partyitos GIVEAWAY!
NOTE: We teamed up with Basic Fun for this Cutetitos Partyitos Giveaway. All opinions are our own; we were under no obligation to give a positive review. Giveaway prizes provided by Basic Fun.
Cutetitos are back and this time, they're getting the party started – introducing Cutetitos Partyitos!
There are 8 Partyitos to discover, including a Whalteito, a Catito, and even a Flying Pigito! Each of the Cutetitos Partyitos comes wrapped in a candy-printed party blanket that smells like a delicious birthday cake! These are the most colorful Cutetitos yet, decked out in their party best, including rainbow hairbows, metallic shimmer spots, tie-dyed fur, and of course, their balloon-shaped sweet-spot. Whether you're collecting them yourself or picking one up to gift your bestie for their birthday, one thing is for sure – the Partyitos are sure to bring the fun!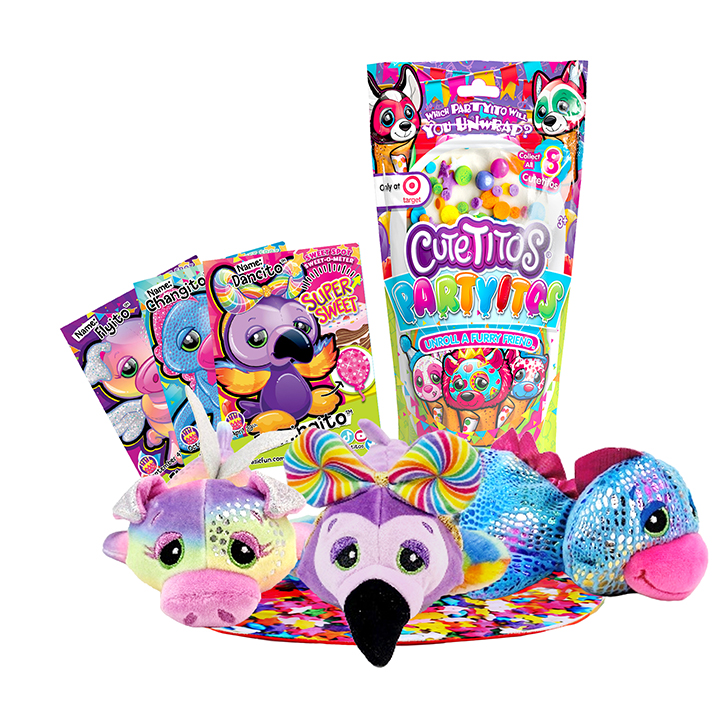 These super-soft party pals will be sold exclusively at Target starting later this month, but we teamed up with our besties at Basic Fun to give you a chance to celebrate alongside your new furry party friends right now with a giveaway!
We're giving ONE lucky YAYOMG! reader a chance to WIN an extra special Cutetitos Partyitos Party Box! Basic Fun exclusively sent out these boxes to some of your fav toy influencers like @lovebrielle19 and @melodystreasurebox, and we're giving YOU the chance to party like a toy unboxer too!
Ready to enter? Grab your favorite adult and have them fill out the form below for your chance to WIN!
Cutetitos Partyitos Party Box Giveaway: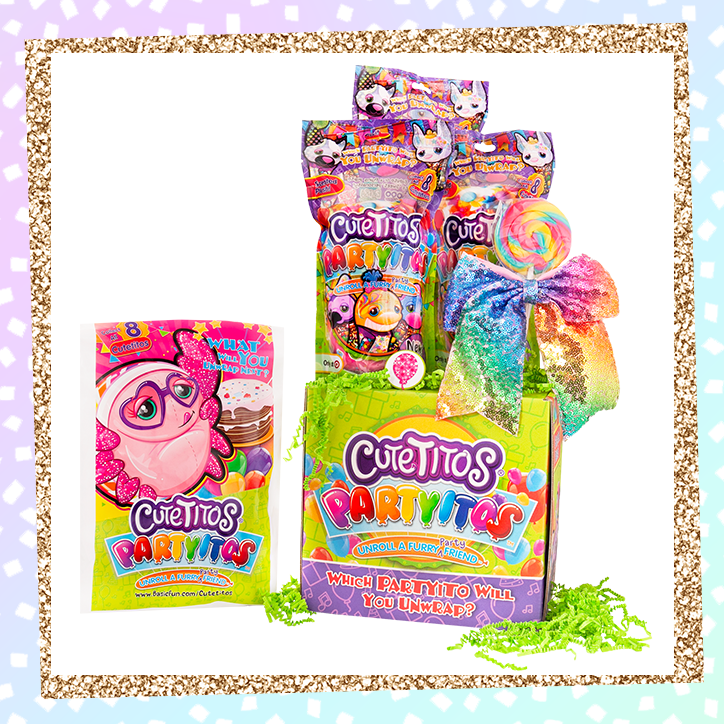 WHAT DO I WIN?:
ONE lucky winner will receive a Cutetitos Partyitos Party Box that includes:
– THREE (3) Cutetitos Partyitos
– ONE (1) Sheet of Custom Partyitos Stickers
– ONE (1) Custom Partyitos Pin
– ONE (1) Rainbow Glitter Bow
– ONE (1) Swirly Rainbow Lollipop
*Prizes generously provided by Basic Fun! Please note: Cutetitos come blind bagged, we cannot guarantee which ones you will receive.
HOW DO I ENTER?:
Grab a parent or guardian and have them fill out the form below by May 24, 2021 at 11:59pm ET.
Giveaway runs from 5/10/21 at 02:00 pm ET through 5/24/21 at 11:59 pm. Open to US residents ONLY. Be sure to read the fully detailed rules HERE before entering.
THIS GIVEAWAY HAS ENDED AND THE WINNER HAS BEEN CONTACTED.
You must be 18 or older to enter. Please, only ONE entry per person. If selected as a winner, we will provide your parent/guardian with an affidavit to confirm that you are a valid winner who has permission to win. They will be REQUIRED to sign and return the affidavit to YAYOMG! to claim your prize. Prizes will not be mailed out without signed parental consent.
Cutetitos are amazing BFFs, but what's your friendship style? Click here to find out what your zodiac sign is predicting about your best friendship trait!