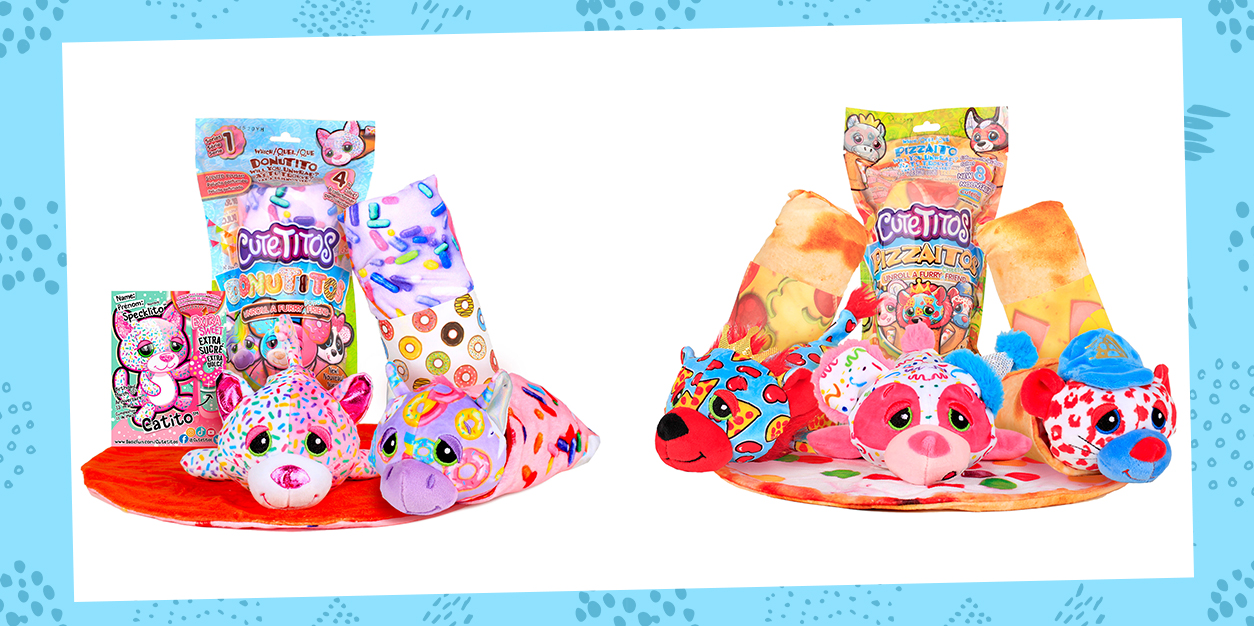 Celebrate Your Inner Foodie With This Sweet & Savory Cutetitos GIVEAWAY!
NOTE: We teamed up with Basic Fun for this Cutetitos Donutitos & Pizzaitos Giveaway. All opinions are our own; we were under no obligation to give a positive review. Giveaway prizes provided by Basic Fun.
Cutetitos are the ultimate collectible friends for foodies who love all things super cute, super delicious, and super snuggly!
If you're a Cutetitos fan, you know exciting new additions have been added to the Cutetitos lineup since its original burrito-inspired line – releasing everything from fruits to candy and even Cutetitos Taste Budditos inspired by favorite food pairings like mac and cheese! The newest release from the brand adds a new sweet treat to the menu – Cutetitos Donutitos!
They're also debuting series 2 of their Pizzaitos, giving you even more surprises to unroll! That's why we've teamed up with Basic Fun to bring you a Cutetitos prize pack that is sweet, savory, and full of fun! We're also dishing out the deets on Donutitos, the new Pizzaitos, and everything you can expect from these tasty new releases!
Cutetitos Donutitos – Series 1:
Cutetitos Donutitos are a Claire's exclusive, and feature 4 super special scented characters for you to discover – Mousito, Pandito, Catito, and the super rare, Pegasito! Will yours smell like chocolate, vanilla, or strawberry?
Each comes snuggled up in a warm and fluffy sprinkled donut blanket, and they feature delicious donut-inspired patterns on their soft, snuggly bodies.
Our favorite is the Mousitos donut-shaped ears! Each Donutito also features a shimmer element, including holographic ears, bows that sparkle, and more!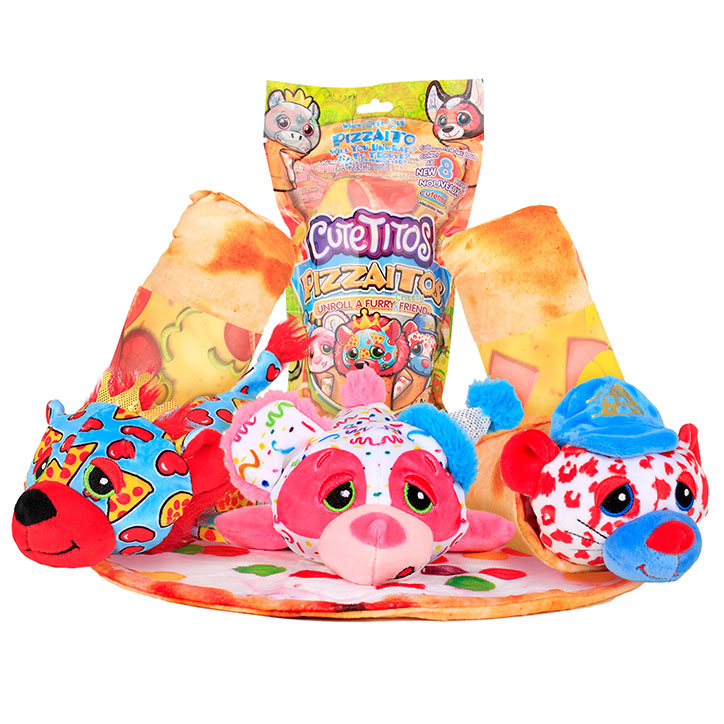 Cutetitos Pizzaitos – Series 2:
Pizzaitos Series 2 is cheesier than ever, with lots of adorable new animals to collect!
Will you find Deliverito, the pizza delivery dalmatian, or maybe even Celebratito, the super rare pizza party panda? These new animalitos roll out to major retailers soon, and come rolled up in realistic-looking pizza blankets that will have you craving the real thing! No matter which one you get, you'll def be planning a pizza party to celebrate!
Want to snag some of these sweet & savory friends for your collection? Grab your favorite adult and have them enter below for your chance to WIN!
Cutetitos Donutitos & Pizzaitos Giveaway: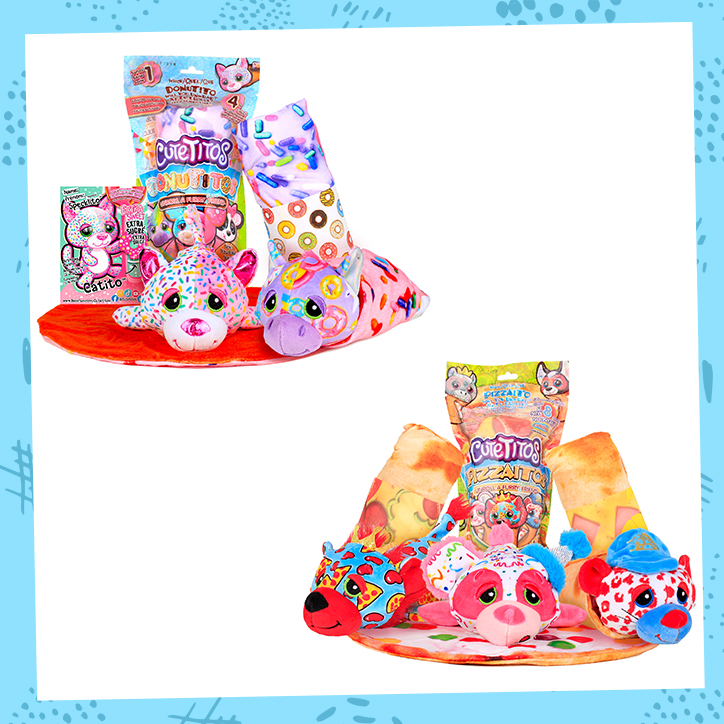 WHAT DO I WIN?:
ONE lucky winner will receive a Cutetitos Sweet & Savory Prize Pack that includes:
– THREE (3) Cutetitos Donutitos (Series 1)
– THREE (3) Cutetitos Pizzaitos (Season 2)
*Prizes generously provided by Basic Fun! Please note: Cutetitos come blind bagged, we cannot guarantee which ones you will receive.
HOW DO I ENTER?:
Grab a parent or guardian and have them fill out the form below by April 12, 2021 at 11:59pm ET.
Giveaway runs from 3/29/21 at 03:00 pm ET through 4/12/21 at 11:59 pm. Open to US residents ONLY. Be sure to read the fully detailed rules HERE before entering.
THIS GIVEAWAY HAS ENDED AND THE WINNER HAS BEEN CONTACTED.
You must be 18 or older to enter. Please, only ONE entry per person. If selected as a winner, we will provide your parent/guardian with an affidavit to confirm that you are a valid winner who has permission to win. They will be REQUIRED to sign and return the affidavit to YAYOMG! to claim your prize. Prizes will not be mailed out without signed parental consent.
If you love Cutetitos, stay tuned! We have another super special announcement and giveaway headed your way in just a few weeks! Need more free toys to make Springtime special? Enter to WIN a set of ScrunchMiez or these seriously amazing Klutz kits!