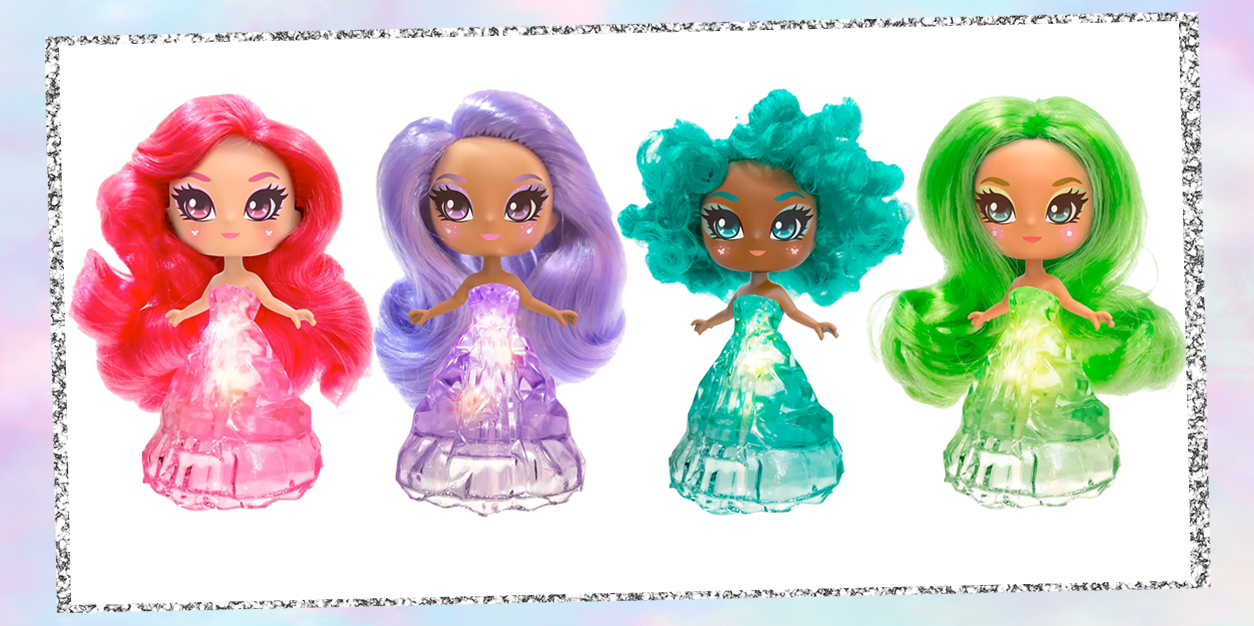 Embrace Your Aura and Relax With Crystalina + GIVEAWAY!
NOTE: We teamed up with Skyrocket LLC for this Crystalina Giveaway. All opinions are our own; we were under no obligation to give a positive review. Giveaway prizes provided by Skyrocket LLC.
In need of some good vibes to help you start this school year with your best foot forward? Crystalina dolls are here with magical auras and crystal powers to fill you with positive energy, good luck, and the optimistic outlook you need to make this your best year yet!
New from Skyrocket LLC, the creators of your favorite collectibles like Pomsies and Blume, each of these beautiful Crystalina sprites embodies a crystal element and comes with a light-up crystal amulet that you can wear to radiate healing energy and good vibes. The first wave of dolls includes Rose Quartz, Turquoise, Amethyst, and Aventurine, each with their own special aura to help you channel what you need most – like healing, love, wisdom, or luck. Crammed for a test but still not sure you'll ace it? Amethyst is here to bring you the wisdom you need to get that A! With Aventurina's amulet around your neck at your drama club audition for lucky vibes that'll help you break a leg!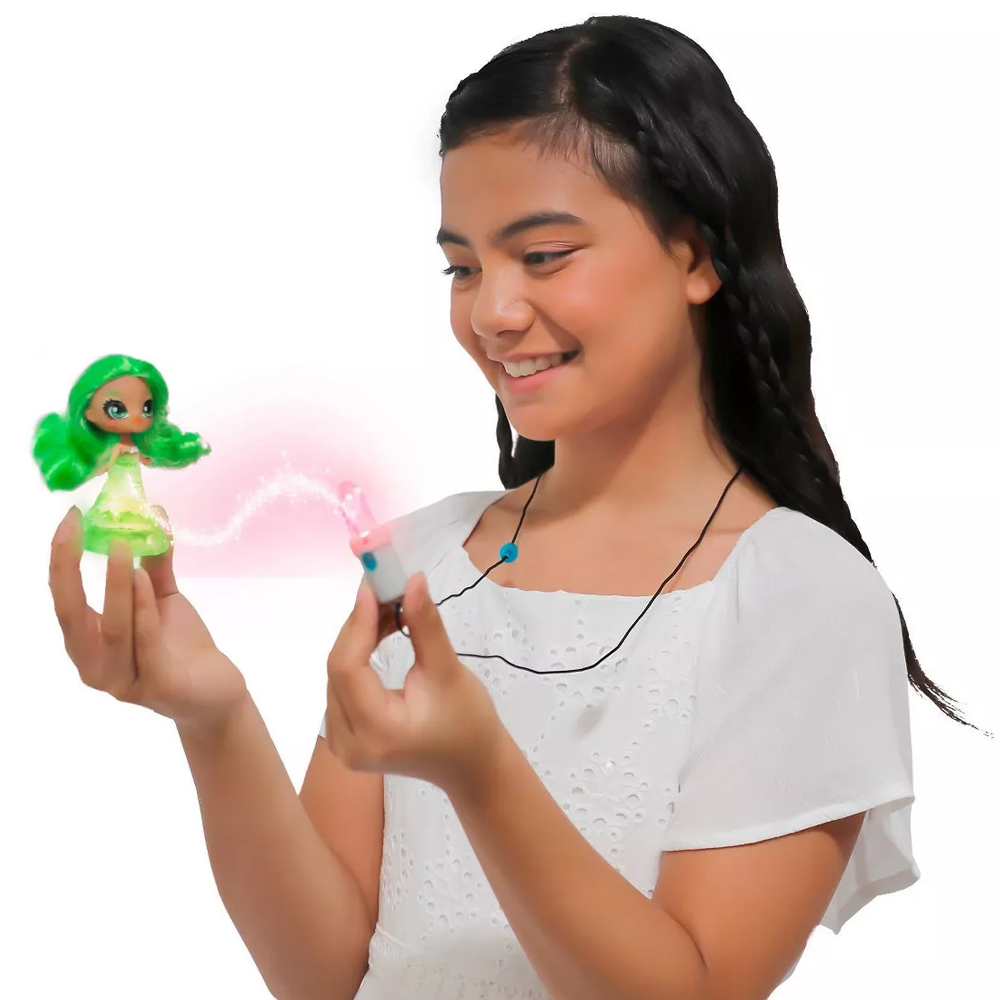 Crystalina can interact together, swapping crystal powers back and forth through their amulets as they put on a dazzling light show. Just give them a shake and watch them glow! There are even secret auras to unlock, so the more you play, you'll discover new courage, creativity, compassion, and strength in your Crystalina sprite – and yourself! These dolls are totally gorgeous, and we love lighting them up on their adorable moon-shaped stands before bedtime for some soothing self-care time.
While you can always count on your Crystalina's amulet to guide you through, we're sharing a few relaxation tips that'll help you embrace their energy even more and help you unwind during the new school year. PLUS – we teamed up with Skyrocket LLC to help ONE lucky winner embrace their aura with a Crystalina Prize Pack featuring TWO Crystalina dolls! Grab your favorite adult and have them enter below for your chance to WIN!
Crystalina Relaxation Tips: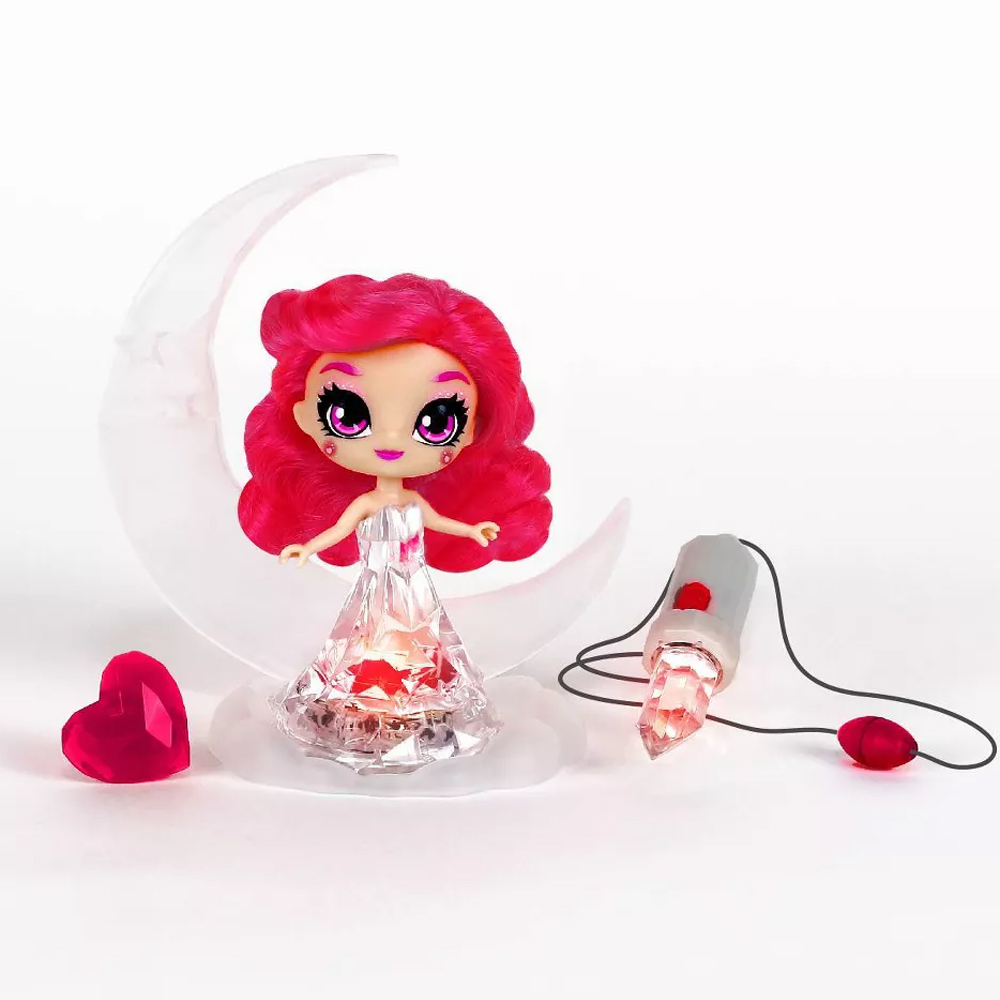 Just Breathe:
Breathing is something we do all day long without giving it much thought, but did you know that taking control of your breath can leave you feeling refreshed and centered?
When you're feeling stressed or just need a minute to yourself, try this breathing exercise to find balance and calm: Close your eyes and take a slow, deep breath. Hold it in for four seconds. Breathe out slowly, letting it flow through you until you let it all out. Repeat as many times as you need until your mind is clear and you're feeling free.
This breathing exercise works great to help you think more clearly and give you a more positive outlook when facing challenges. Ease your mind before an exam, relax before bed for a good night's sleep, or just anytime you're feeling a little overwhelmed. Try holding your Crystalina's amulet to amplify those good feels!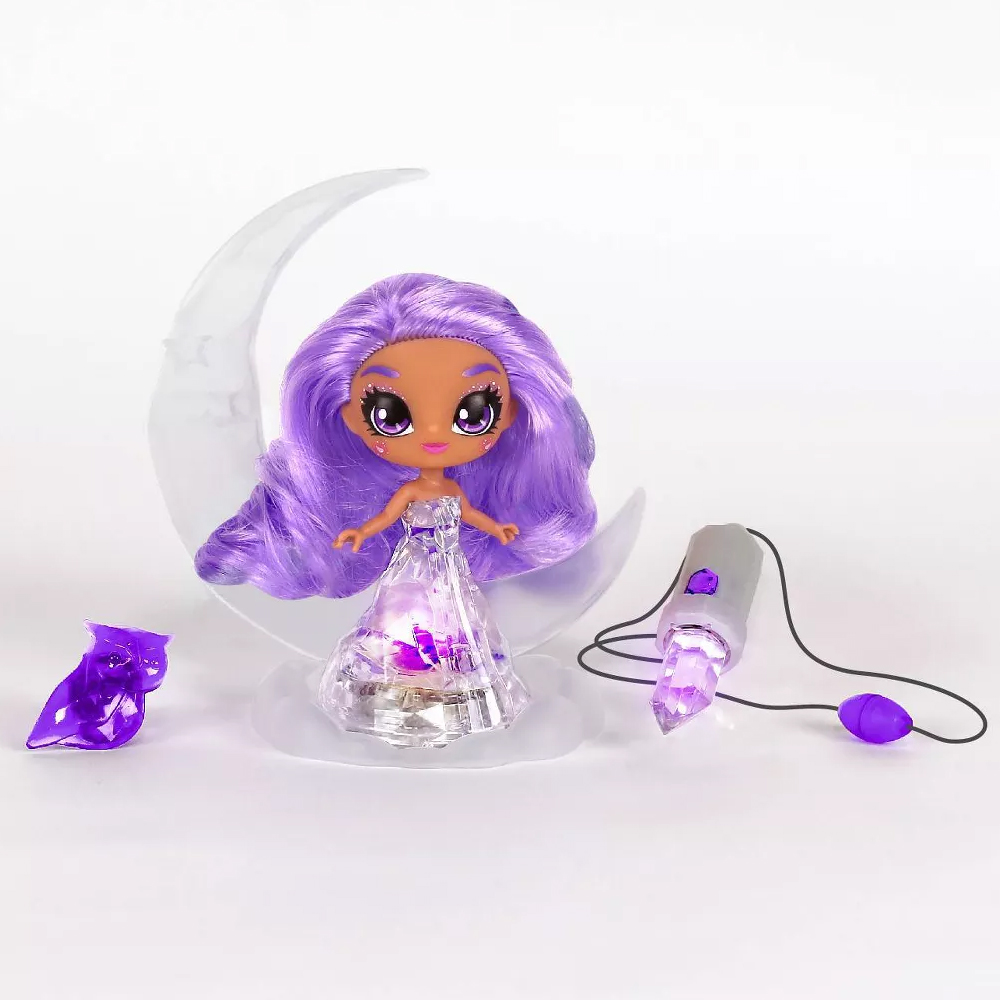 Go for a Walk in Nature:
We spend a lot of time in the classroom, in our rooms doing our homework, and on the couch binge-watching our favorite shows. But just a few minutes outside in the sunshine and fresh air every day is SO good for you and even better for relieving stress!
It doesn't matter how you connect with nature, so find a way that works best for you. Some simple ways to add more outside time to your already busy life? Do your homework in your backyard, or take a walk through your neighborhood with your bestie. Looking to step up your game as a nature lover? Try going for a hike at your local park, go fishing, or gather your squad for a nature scavenger hunt – and don't forget to bring your Crystalina along on your adventure!
Can't get outside? Studies show that looking at photos of nature and listening to nature sounds can have similar effects on our minds! Try watching a nature documentary or using an app filled with the sounds of the great outdoors!
Do a Relaxing Activity:
From endless afterschool activities to family obligations, our schedules are more packed than ever. While you may enjoy the hustle and bustle of a busy day, it's important to take some time for yourself and give your mind a break.
Take 30 minutes each day to do something you love or find calming. Read a chapter from a book, write in your diary, play a video game, take a bubble bath, or do a yoga flow. You can choose any activity that makes you feel good – not everyone relaxes in the same way!
Rest is important for your mood, your mind, and paired with a healthy snack (and your Crystalina's crystal energy), it will make you feel totally amazing!
Crystalina Giveaway: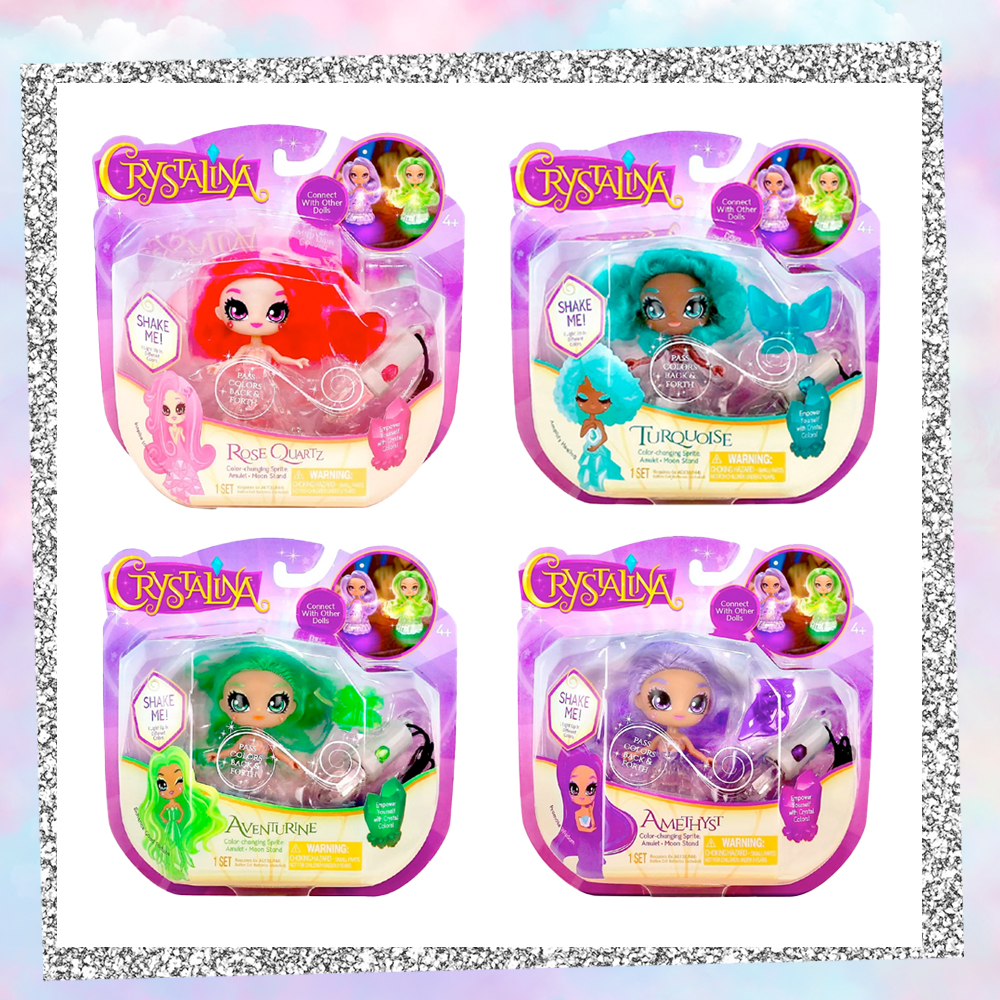 WHAT DO I WIN?:
ONE lucky winner will receive TWO (2) Crystalina Dolls, generously provided by Skyrocket LLC.
Please Note: Dolls will be selected at random – we cannot guarantee which ones you will receive.
HOW DO I ENTER?:
Grab a parent or guardian and have them fill out the form below by September 6, 2021 at 11:59pm ET.
Giveaway runs from 8/23/21 at 05:00 pm ET through 9/06/21 at 11:59 pm. Open to US residents ONLY. Be sure to read the fully detailed rules HERE before entering.
THIS GIVEAWAY HAS ENDED AND THE WINNER HAS BEEN CONTACTED.
You must be 18 or older to enter. Please, only ONE entry per person. If selected as a winner, we will provide your parent/guardian with an affidavit to confirm that you are a valid winner who has permission to win. They will be REQUIRED to sign and return the affidavit to YAYOMG! to claim your prize. Prizes will not be mailed out without signed parental consent.
Can't get enough of those good vibes? Find your vibe and embrace positivity with our Fashion Angels giveaway!