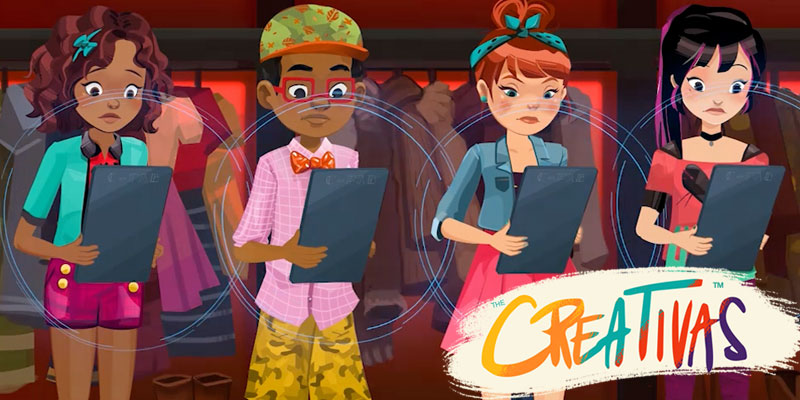 Creativas Fashion Design Studio
Creativas Fashion Design Studio is a new app from Playsmart Labs that allows you to bring your wildest fashion ideas to life and attend a super exclusive fashion design school! Watch the trailer to learn more.
You start by meeting Alexa, Evan, Mia, and Bradley – four extremely talented artists and designers who's lives are about to change forever when they are invited to join Creativas, a secret design academy run by Miss P, the woman who owns the local thrift shop. After you meet the gang, you'll need to go online to the Creativas site and download the episode sketchbooks.
Once you've printed it, you can color it in using pens, pencils, markers, or whatever else you might want to use to bring your design to life. Let your imagination run wild!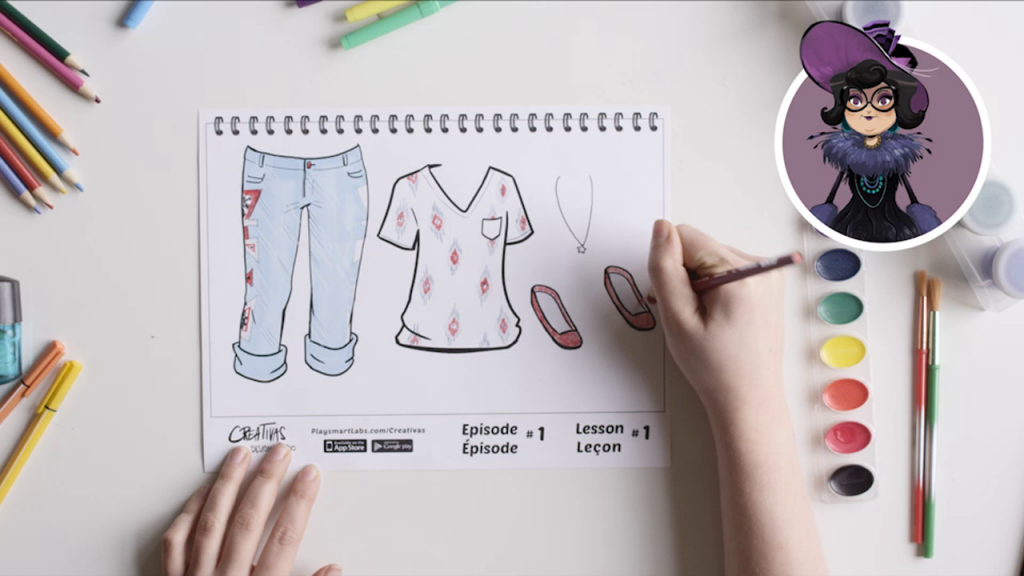 Once you're done designing, you'll use the camera on your device to magically bring your design from the paper to the screen! Your outfit is now available in the game, exactly the way you designed it, and you can add additional accessories from the game, save it, and share it.
Each episode has multiple parts, each of which has a short video for you to watch before you can move on. The videos are full of fashion design tips, color theory, and other advice to help bring your designs to the next level. There's also design competitions that you can compete in to show the world what you've got!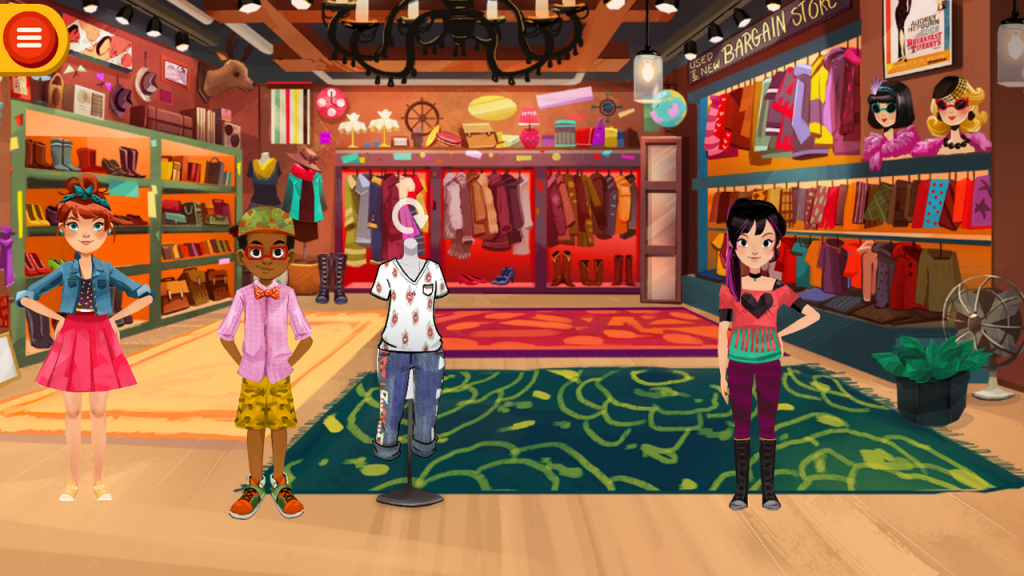 Creativas Fashion Design Studio a really creative and unique way to explore your inner fashionista and learn more about art and design. The app is available now for iOS and Android, and it's free!