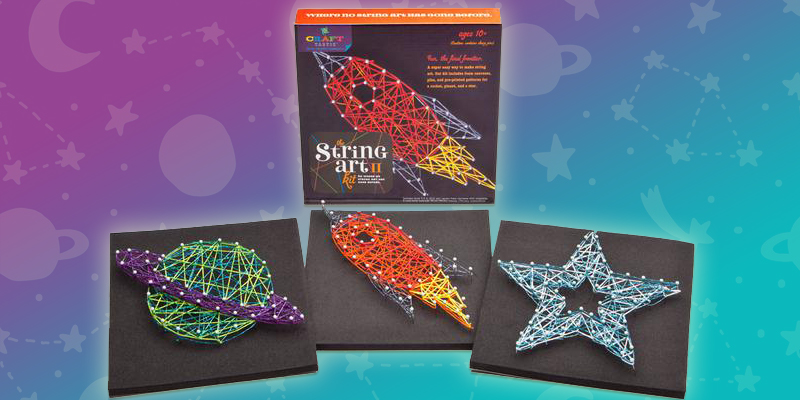 Get Your String on With These Craft-Tastic String Art Kits
The Craft-tastic DIY Kits from Ann Williams are kind of amazing. We've been lusting over their stuff for awhile, so we were super excited when they sent us a String Art kit to review. All of their craft projects will have you producing totally swoon-worthy results that you'll be proud to share, Pin, and Snap. Even if you're not the best at this whole DIY thing, these easy to understand kits will help you grow your skills and help you unleash your inner crafter.
We've been admiring String Art DIY's on Pinterest basically forever, but were always intimidated by needing to stain wood and hammer a bunch of nails in order to do it. Thankfully, Ann Williams came to the rescue with their Craft-tastic String Art Kits! Step aside, hammer-related injuries – these kits make String Art easy enough for anyone to create! Enough rambling, it's time to get our string on.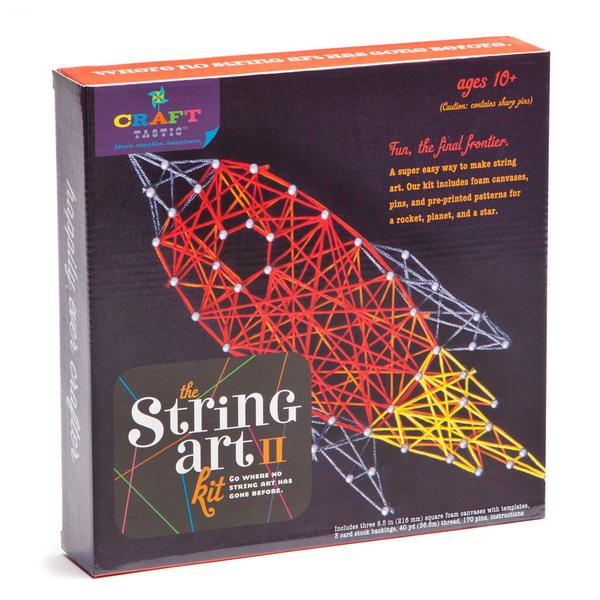 Each String Art Kit comes inside a sturdy, well designed package that'll have you excited to get started on your project. Inside the kit you'll find 3 pre-designed patterns you can make and everything you need to make them. If you're an artistic soul at heart, you can also feel free to design your own.
What's Inside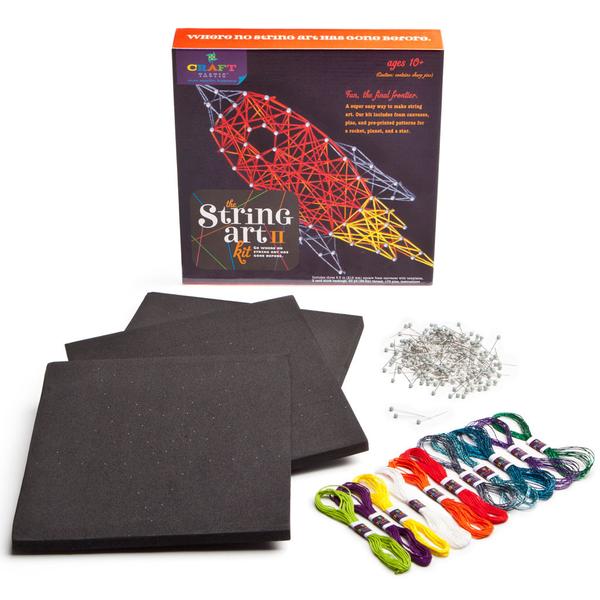 We chose the Space inspired kit because we just couldn't resist the way the metallic threads sparkled against those black canvases. Plus – we're total stargazers. In your box you'll find 3 foam canvases as well as enough straight pins and colorful thread to complete all three projects. The only thing we had to supply was scissors, but everyone has some of those lying around, so NBD.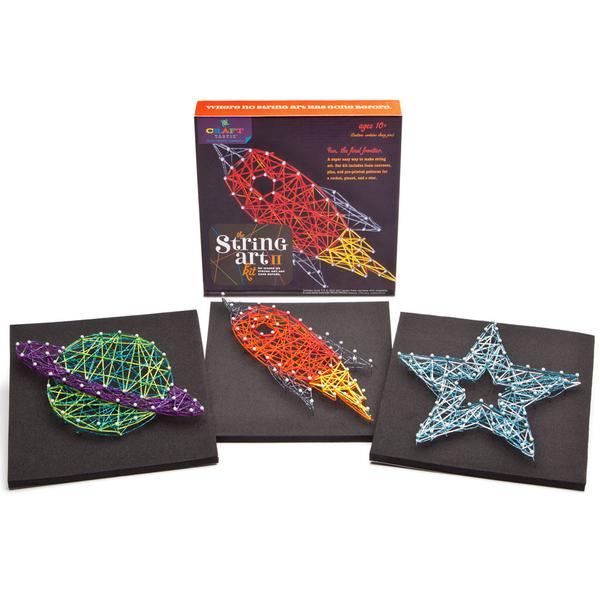 Once you're all unboxed and set up, it's decision time! Will you follow the pre-designed patterns or create a design of your own? Each foam canvas can be used pattern side up so you can follow the dots and create your shape OR pattern side down so you can come up with your own idea. We chose to create the planet because the thread colors really suited our YAYOMG! aesthetic. As we break down the steps for you guys, we'll offer up some tips we learned along the way.
Place Your Pins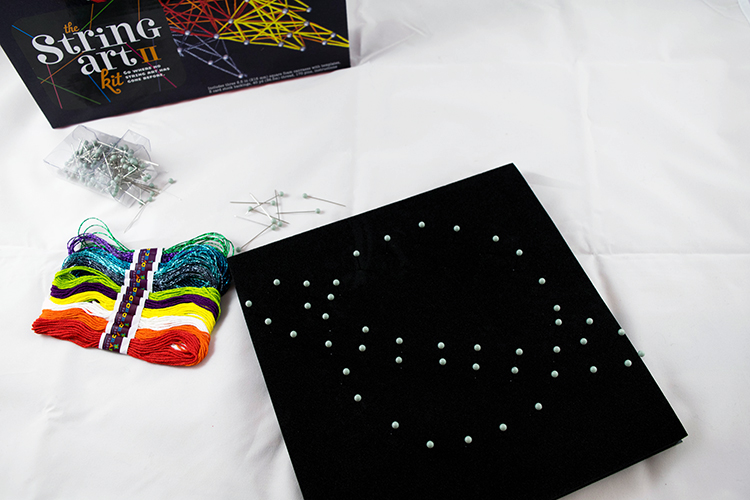 Once you've got your canvas attached to the paper stock card, you're ready to go. Anywhere you see a dot on the canvas, carefully line up and push a pin into place. These dots are laid out in the shape of of your pattern, making it really easy to follow. Continue until all pins are placed.
Tip: Go slowly and make sure your pins are standing as straight as possible. If you mess up, just pull your pin out and try again.
Get Your String On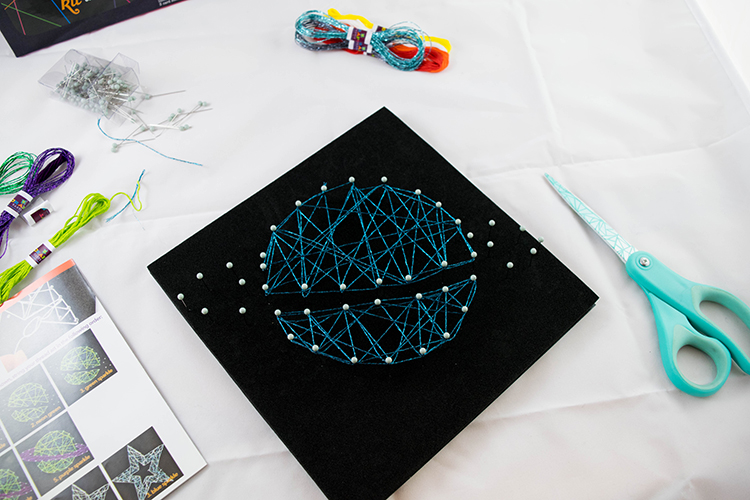 The instruction booklet inside the box tells you which colors to use (and the order to use them) to make your design look like it does in the pictures. (Feel free to change this up if you'd like.) Grab your string, tie a double knot around one of the pins, and snip off any loose ends. Now you're ready to start creating!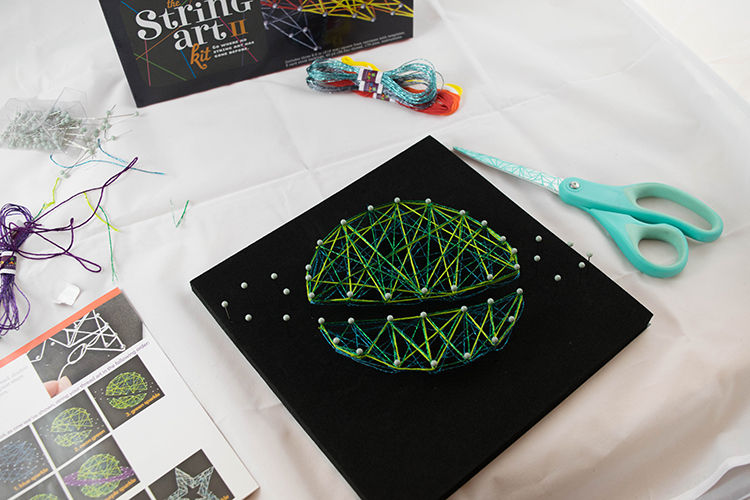 There's no wrong way to wrap your string, so just get started placing the string in any order and see what works. At any point before you tie the final knot you can undo what you've done, so play around with it and see what you like best. Once you're almost out of string, tie another double knot around one of the pins and snip the ends.
Tip: We found that creating a zigzag pattern helped in creating a nice base to work from. Make sure not to forget to string the "edges" of your design as this helps define the shape.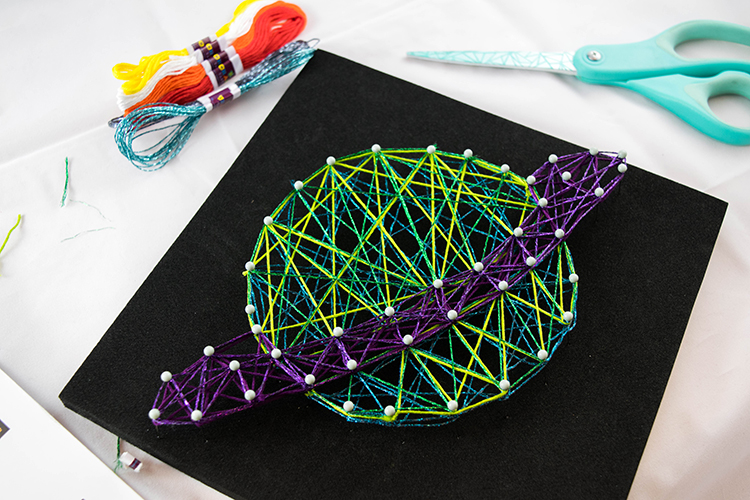 Repeat for each color until you've completed the pattern! Pretty easy, right? We love how simple this is to do for any level crafter. You can hang your finished creation up on your wall or even give it as a gift.
Even More Fun
Ready to step up your game a bit? Try creating your own design. The kit suggests sketching out your design on paper first so you can perfect it. Once you're ready, lay your paper over the canvas, place your pins, and rip away the paper. If you need additional colors, you can find embroidery thread at pretty much any craft store, and it's pretty inexpensive.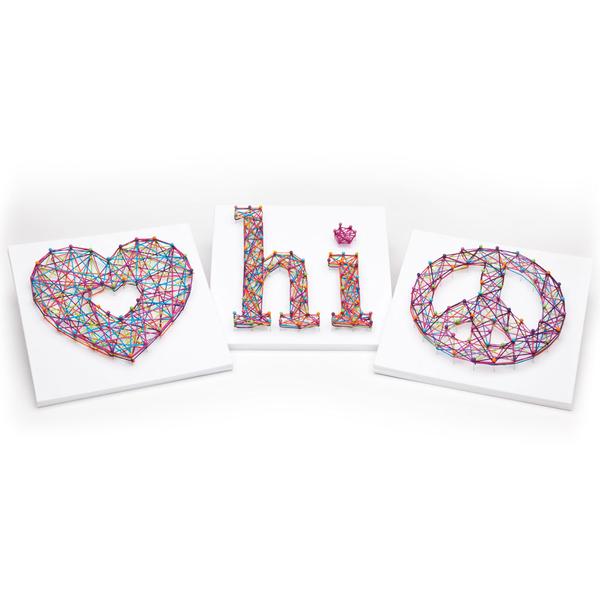 Speaking of inexpensive, the Craft-tastic String Art kits are only $19.99! With three projects inside, it's an affordable way to crush your weekend boredom or a fun activity to do with your bestie at your next hang. Not a space explorer like we are? The other String Art kits include hearts, birds, peace signs, and more! For even more amazing craft kits, check out the Ann Williams site. In need of more DIY inspiration? We've got you covered!
Note: We received this product for free from Ann Williams Group in exchange for a fair and honest review. We were under no obligation to write a positive review.